My 10-year Journey as a Filipinx Designer
Graduation was nothing like I imagined it. My dad started getting sick in the Philippines.
---
Abegail Cariaso
2 years ago
|
10 min read
---
As cliche as it sounds, I'm "one of those" Filipinos..sort of. What does that even mean? I'm a second-generation college graduate (first on my mom's side in America). My dad grew up on a farm, saved money to go to nursing school, met my mom (also a nurse) in college, got married and moved to America in pursuit of a better life.
I have one older brother (not a nurse) and roughly 52 aunties, uncles, cousins as well as family friends who are considered my aunties, uncles, and cousins (Who are, you guessed it, nurses. (Though there are a few engineers, architects, accountants, etc.).
I went to a Title I high school in Concord, CA. It was considered ghetto compared to all the other high schools in our district. Believe it or not, white folks were the minority. What was unique about my school was that it had academies — programs that prepared you for college or a career track.
I was an over achiever and double dipped into two programs my senior year. During first and second period, I was pursuing a radiologic technician track and interned at John Muir across the street. Third, fourth, and fifth period were under my business/multimedia/design track.
I was about 14 when I took my first "Graphic Design" class. We learned how to use the lasso tool to make selections in Photoshop CS4. This was on the old Macs that were clear and looked like TVs. Remember those? I remember loving Photoshop so much that I would go on Abduzeedo to find tutorials and learn different techniques.
I followed design blogs on Tumblr and would sit on the couch in the computer lab, flipping through Communication Art magazines and gawking over beautiful advertisements, typographic posters, and feeling the different textures, weights, and finishes of card stock samples that came with the magazine.
During that time, my definition of design was limited to basic design principles and through the lens of print advertising.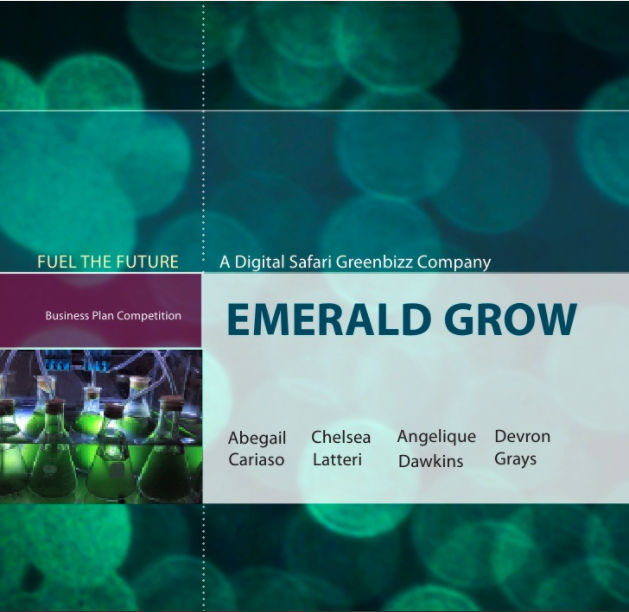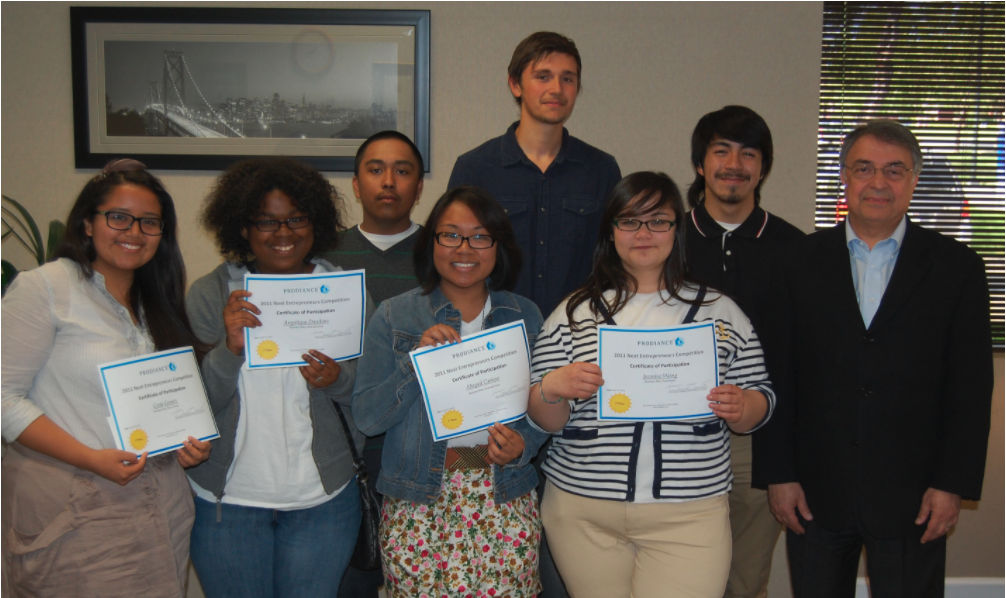 First Place Next Entrepreneurs Competition sponsored by Prodiance
By senior year, I was pretty well versed in Photoshop, Indesign, and Premiere. Our fall semester project was Green Biz — a mock innovation fair, where our "companies" would come up with a product or service and pitch our business plans to potential investors (local businesses who volunteered to be judges and coaches).
My company was "Emerald Grow", and I was CEO. The concept was to harvest algae from the run-offs in the Gulf of Mexico and turn it into biodiesel. Our slogan — "Small enough to go unnoticed, big enough to change the world". Though my dad painted a negative picture of entrepreneurship in my head, I was definitely passionate about my creativity.
I excelled in my Multimedia classes, while my grades in Anatomy, Physiology and Biotechnology plummeted. I sucked at science! I would always miss a step during our labs. I've probably got 3 C's in my high school career, and they were in Pre-Calc, Anatomy, and Spanish (I corrected that 3rd one btw.)
When it came to applying for colleges, I had to really think about what I wanted to major in. My dad insisted I get into the medical field. It didn't have to be nursing, but he believed that science and health care will always be in need. I applied for radiology programs at UC Davis, Berkely, and a few CSUs, but my heart and passion were in design; I knew deep down my talents could take me somewhere.
My best friend and I sat next to each other as we applied for San Jose State. We didn't even know which major to select, so we chose "digital media". I remember being terrified to tell my dad that that was my decision and that I accepted the offer to SJSU.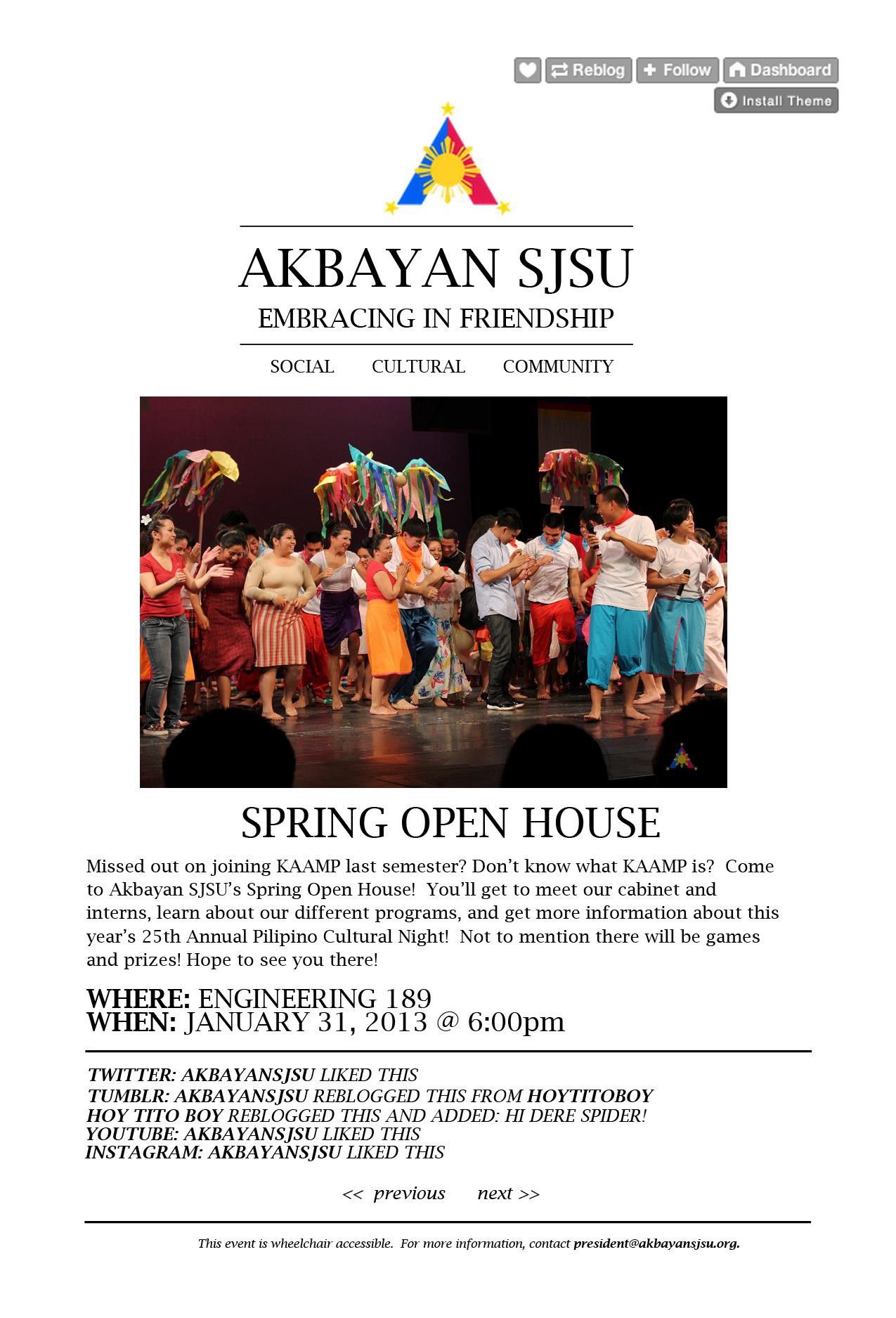 I was the Media and Publications Officer for Akbayan my sophomore year (I designed the sweaters too!)
During Open House, I got a taste of the college life. Fraternities and Sororities rushing all the frosh. Again, my dad advised that I not join because back in the Philippines, these organizations were more like gangs than anything.
Instead, I got involved with a Filipino organization called Akbayan (which means "Embracing in Friendship") and a few Christian ministries. I really wanted to explore my identity without the help of my parents. Now that I wasn't under my parents' supervision, I wanted to make decisions and form my own paradigms on life.
College was honestly my playground. I had a rich and diverse social life living in the dorms. I met many life-long friends from different backgrounds and majors. I implemented the things I learned in my design classes into the events I organized and ran.
My favorite event was the Rootbeer Kegger. The purpose of the party was to show that there was a Christian community at San Jose State, and that we knew how to have fun without getting wasted.
This was the first time we hosted the party on campus. I was able to raise money from a few local churches to buy a keg, hire a few local artists to perform, and organize all the different campus ministries to table the event.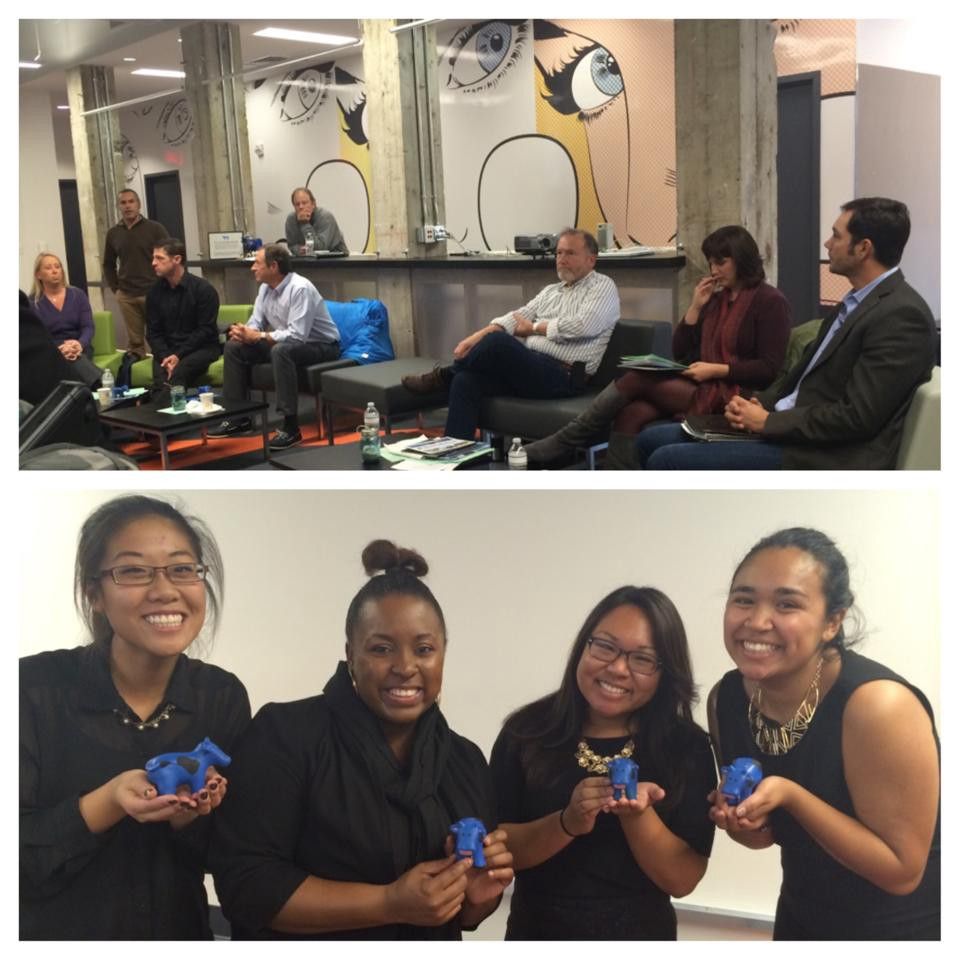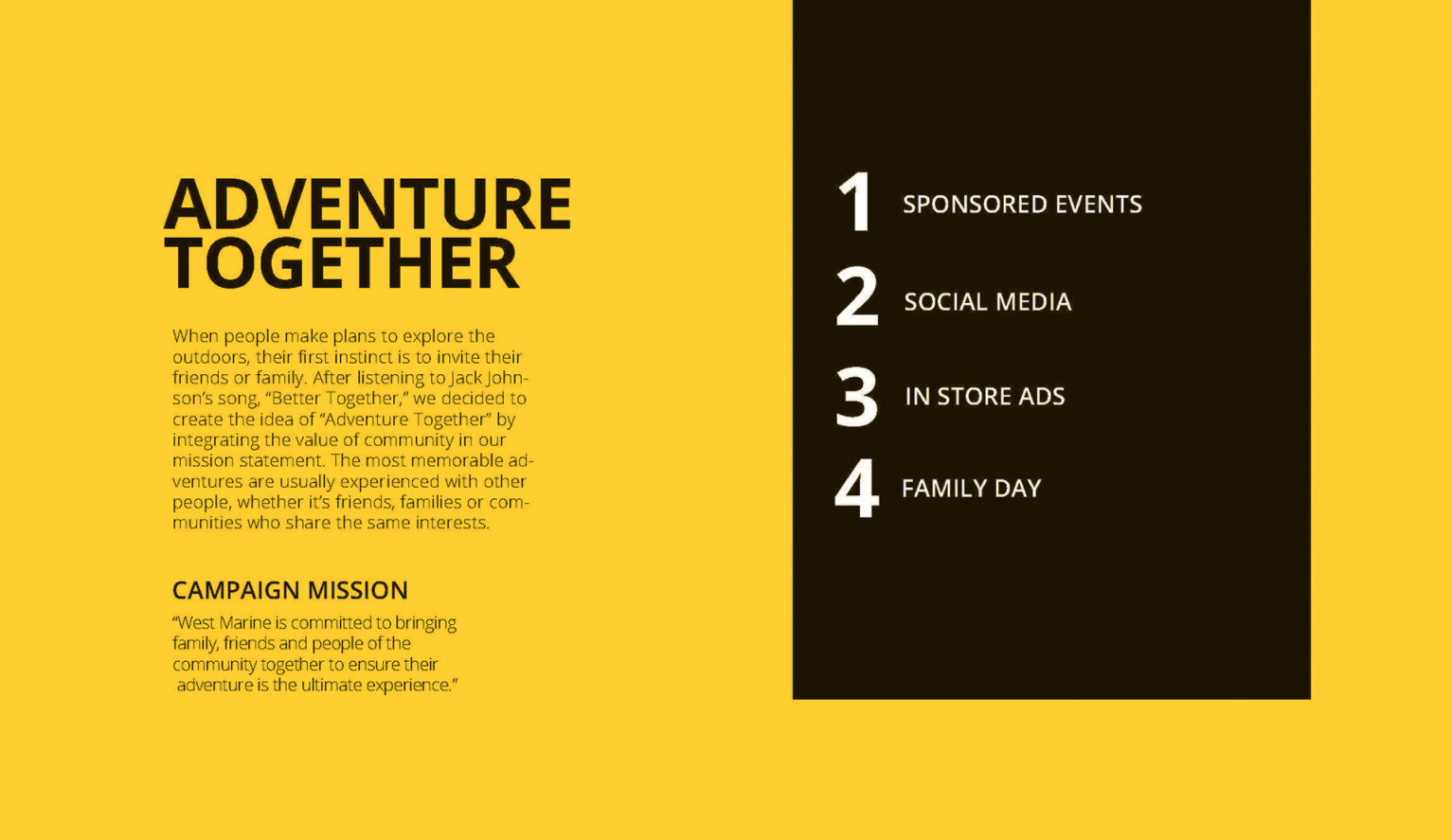 First Place — Blue Cow Award Sponsored by West Marine
My senior year "capstone" project was an advertising campaign competition. I was a graphic design major in this advertising class filled with other top students. When it came to the competition, I thought my team wouldn't do as well because the other students seemed tenacious and hungry to win the internship with West Marine.
The best feeling ever is coming up as the underdog. My team won first place, but I rejected the internship offer because I didn't want to go to Florida while my dad started getting sick.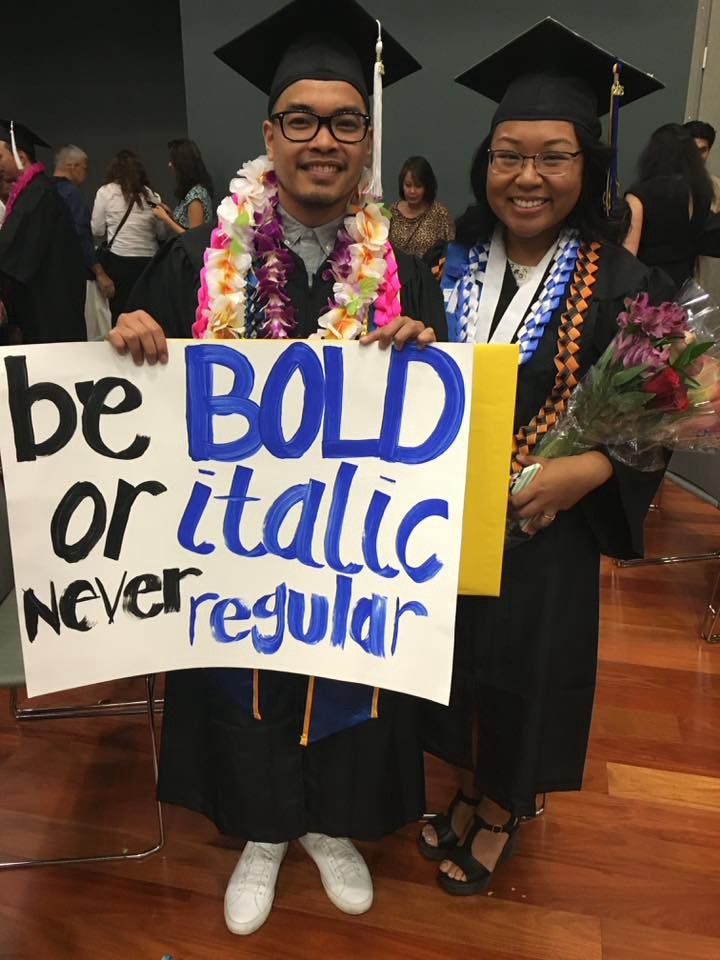 Graduation was nothing like I imagined it. My dad started getting sick in the Philippines. I flew out there January 2015 for two weeks to spend some time with him and my mom. He wasn't himself. He stayed in the room a lot.
He would get really tired walking to the beach. His gait was off and he walked as if he were drunk. I don't like talking about this part at all…He came back to America to start going to the doctors. For months, they couldn't figure out what was wrong with my dad.
I will never forget the conversation I had with him driving from The Bay to Las Vegas one weekend. "Anak, I'm sorry that you will not inherit much when I die. Money will come and go. I invested in your education because no one can take that away from you. It will get you further in life than any money anyone can give you."
The sky was blue, the clouds were fluffy and the California hills were lush green. There was a sense of ultimate peace and serenity as I sat in the car with him. No words were exchanged after that, but we both understood each other and what was to come.
His health quickly declined in 7 months. He lost so much weight. He stopped eating. Since I was a little girl, I dreamed of graduating college at the top of my class, and giving a speech and commemorating my dad in front of my friends and professors. I didn't sign up for Pil-Grad because it was too difficult to get my dad from Pittsburg to San Jose.
The picture above is the last picture I got to take with my dad before he was bed ridden. It's like the last thing he wanted to do before he died was see his baby girl graduate. I graduated Cum Laude May 2015. My father passed away August 2015, in a hospital bed on the same floor he dedicated his life to for 27 years. All of that hard work I dedicated to my father.
Post-grad was the hardest season of my life. I was depressed and directionless. I was fortunate enough to find my first job at a small business coffee roaster. What's funny is I literally walked into the roastery on accident as they were having a business meeting, talking about their SMS. During my short time there, I helped with their rebranding and re-designed their packaging.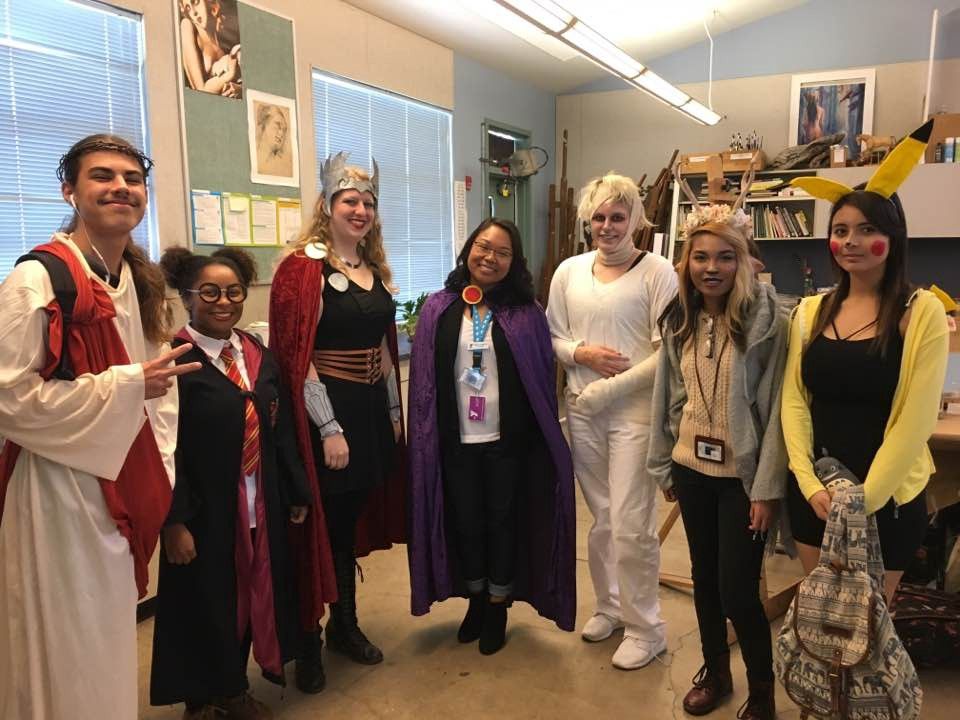 On top of the contract work, I was a substitute teacher trying to get my feet wet in education. Most of my time was spent at Concord High School. I taught their Art class for about 4 months when their teacher bailed on them last minute at the beginning of the school year. I loved being a teacher.
My students would come into my advisory period to ask for advice about college. I applied for the FT position, but didn't get it because I didn't have my teaching credentials.
Since they filled the role, I had to go back to substitute teaching for other classes. It was different, and absolutely soul sucking. Kids don't give a shit when they don't know you. They test your patience. They're mean. And I was depressed.
During the summer, I enrolled at CSU East Bay to try and get my teaching credential. My depression made it way too difficult to focus. I stopped going to class. I didn't even bother to tell my classmates or formally withdraw from school. It was summer, and I was jobless.
I never came out of my room and my family I was living with was so worried about me. They encouraged me to move to Vegas to be with my mom and brother, who were also hurting from my dad being gone.
I moved to Vegas January 2018. It felt good to start over, where no one knew me. I was so anxious about finding a job with my limited experience. My first few jobs didn't go well, so I felt very incompetent.
I ended up getting into the print industry, where the work would be less creative, and more technical in editing print files in Adobe Illustrator, Photoshop, and Indesign. I bounced around from print shop to print shop as a short term temp, learning a lot about both small and large format.
My last job in 2019 was with Orbus, a wholesale trade-show company. My position was as an Art Coordinator, assisting clients with their files that they would send to print for their trade show booths.
I enjoyed working with hundreds of clients from Adobe, Coca-Cola, Cinemark, Bud-Lite, to small businesses such as event planners and restaurants. I learned about PMS colors and the print process, working with templates, and everything in between. I thought I'd be able to make it in this industry and work my way up. (I wrote an article with print tips here if you're interested.) This was supposed to be where my life turned around.
Due to the pandemic, I lost my job, again.
My current boyfriend, a software engineer working in Fintech, advised that I take up UX design at the beginning of lockdown. Since I was still getting financial aid from unemployment plus the stimulus, I used that money to enroll in a bootcamp at Career Foundry.
This is where I really put pedal to the metal in my learning and career moves. I attended countless UX webinars, conferences, networked on LinkedIn and Slack, and worked on many many MANY side projects of my friends' businesses. I was probably putting in 80hrs a week for 6 months, balancing my bootcamp projects with my networking and trying to gain income.
My favorite gig was working as a STEAM director at a local art studio. I taught roughly 15 hours a week to a small group of kids. As I developed my lessons, I also thought of UX principles and how I can use my class as a case study to test a product for a company that I wanted to apply for (I was declined bc no experience, obvi).
I also began volunteering as a mentor for The Knowledge Society, a company under Zappos who's mission is to bring tech to Las Vegas and prepare teens for college and careers, similar to the experience I had when I was in high school.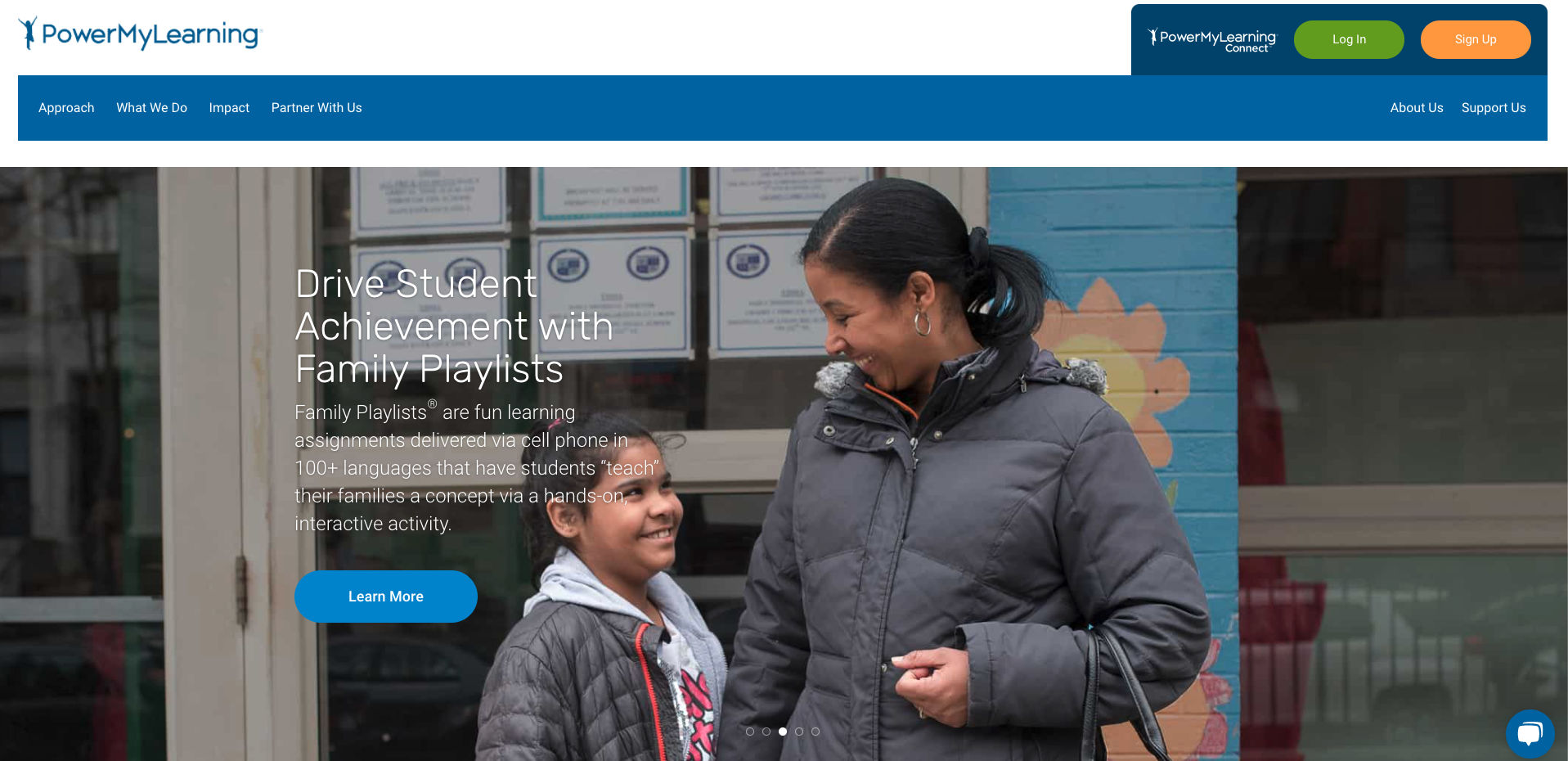 As of me writing this in January 2021, I currently work for a non-profit organization called "PowerMyLearning". The mission and vision of the org is to strengthen the relationships between teachers, students, and family partners. This week, I attended FETC, a conference talking about the future of Education Technology. Our product, Family Playlists, won EdTech Product of the Year.
As I network with other educators and listen to the passionate keynote speakers, I reflect back on my own education/career journey and realize how blessed I am to have finally landed a position within an industry that I can see myself devoting my time, talents, and treasure to. I recently donated back to the organization I work for, in memory of my father.
If you would like to learn more about PML, or feel compelled to donate yourself, check out our website. I don't even mean to promote my org (they're not paying me to write this haha), but I feel very strongly about the work that I do.
This is me, at 27. I am bold, I am passionate. I have grit, but also grace. I hunger for success, not for myself, but for my family and those I love and care for. With love as my compass, I know that this is just the beginning for my life and career, and I would love to help anyone along the way.
10 years later, my mantra is still the same — Love Design; Designed to Love
---
Created by
Abegail Cariaso
--- ---
Related Articles