The 11 Features in iOS 14 That Are Truly Unique and Awesome
iOS 14 has been the most awaited and satisfying OS ever released by Apple.
Originally published on Medium
iOS 14 has been the most awaited and satisfying OS ever released by Apple. It ushered in many significant changes to Apple devices. A totally revamped picture appears in the latest update.
Though iOS 14 is claimed as a light weight OS, it still comprises a variety of features no other OS has ever provided. Here are some of the features that made me simply awestruck, as a new iOS user.
1. Back Tap: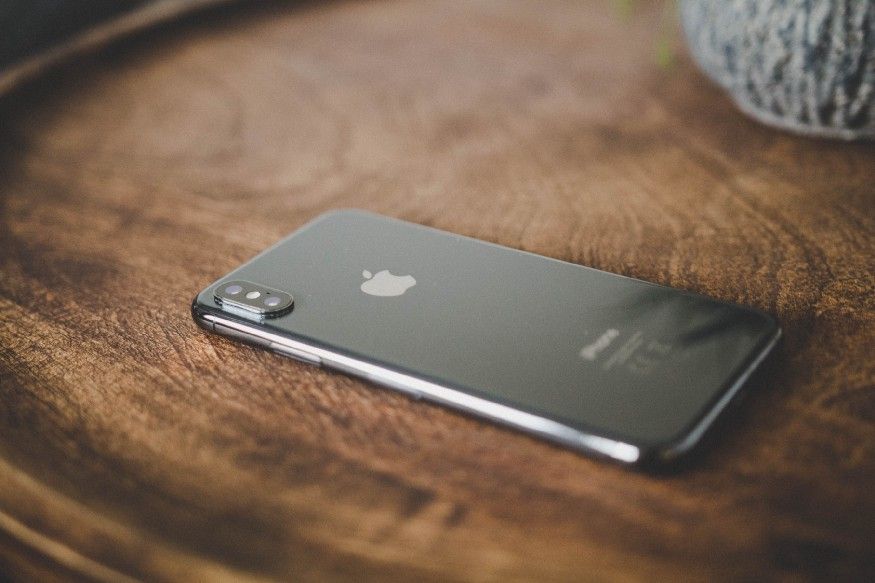 Since iOS 14 has released, Apple users noticed a new button on their phones..! It seems like Apple secretly added that physical hardware with the software update. But practically, the company has been working on it even before the launch of iPhone 8 series in 2017, but has kept it secret till 2020.
This invisible button works motor-oriented. It enables optionally you to perform actions by tapping the back of your iPhone twice or thrice. Most users use it for taking screenshots
This new method of simple tapping is very easier than holding a Snapchat story with your thumb, pressing the lock and volume up buttons simultaneously with two other fingers.
2. Sound Recognition: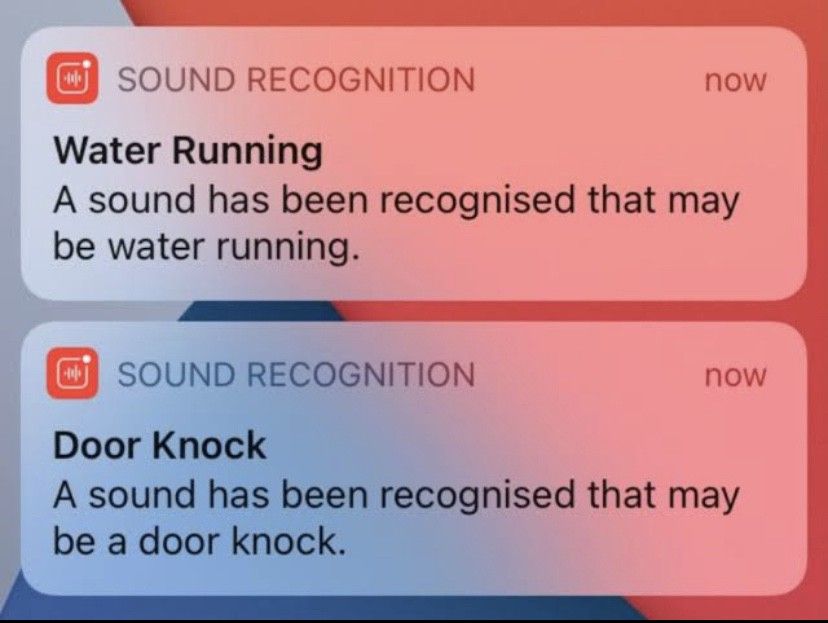 The basic idea of this feature is that it would hear sounds on your behalf and alerts you with visual and audio notifications. This feature especially benefits its users with hearing impairment and those who put on their headphones for music.
This feature when toggled on, starts listening for variety of sounds, including fire alarm, siren, horn, cat or dog sounds, horn, doorbell, door knock, running water, and baby crying.
Apple refreshes its database of sounds regularly to provide its users with the accurate sound recognition service. The company suggests not to rely upon Sound Recognition where the user might be harmed or injured, in high-risk or emergency situations, or for navigation.
3. In-built Dictionary in Spotlight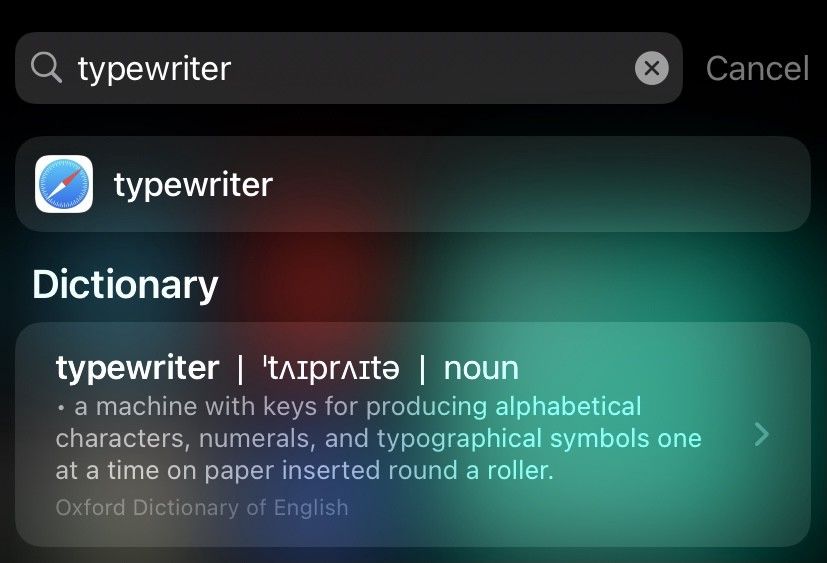 I feel an in-built dictionary is one of the basic features an OS could provide, but it isn't available in Android. You need to download a third-party app for that, which is inconvenient.
Apple provides variety of offline dictionaries in-built, just waiting to be downloaded. You could search for any word in the spotlight, and could also select any word in any app and press 'Look Up' to get its meaning.
4. App Clips: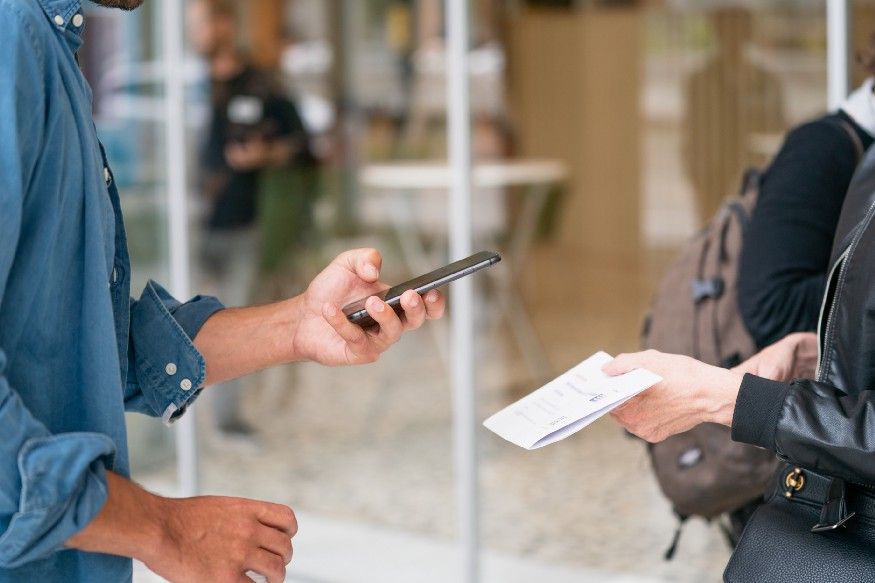 These are basically a part of an app that's focused on a specific task. They're designed to be small, and make your work easier. Today, there are apps that contain pretty much everything you need. But in some cases, you need to download an app to pay in a shop or to order something.
Here's where App Clips come into picture. When you scan an App Clip, barcode, or an NFC tag, only the portion of the app that's required is downloaded, and you could continue with that particular action. Companies also make use of this to offer trial version of their apps to new customers.
5. Attention-Aware Face ID: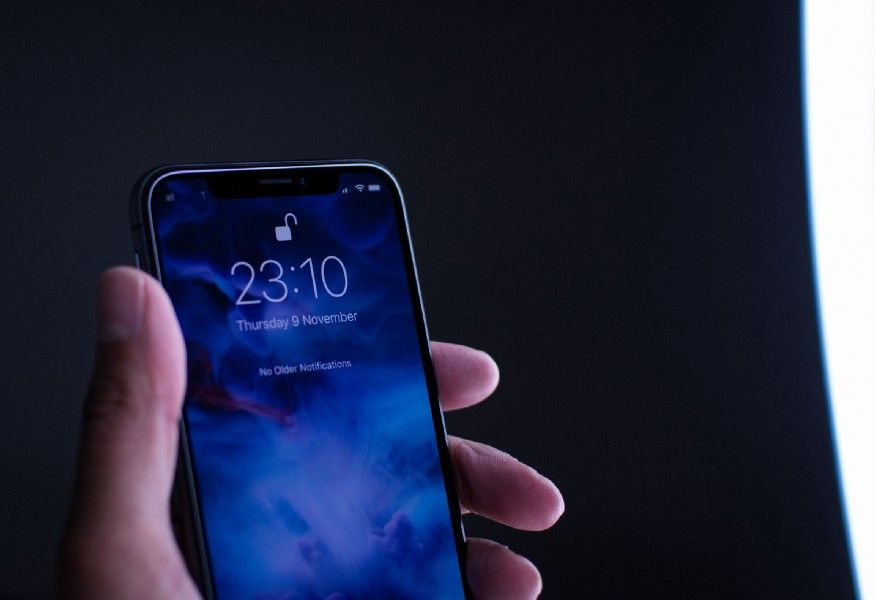 Unlike most Android devices, Apple provides with a more advanced face unlocking system. This requires attention towards your screen to unlock.
It prevents from people unlocking your mobile while you're sleeping, or looking elsewhere, or by unlocking with your photo. However, it could be disabled in settings.
6. Visible Battery Capacity: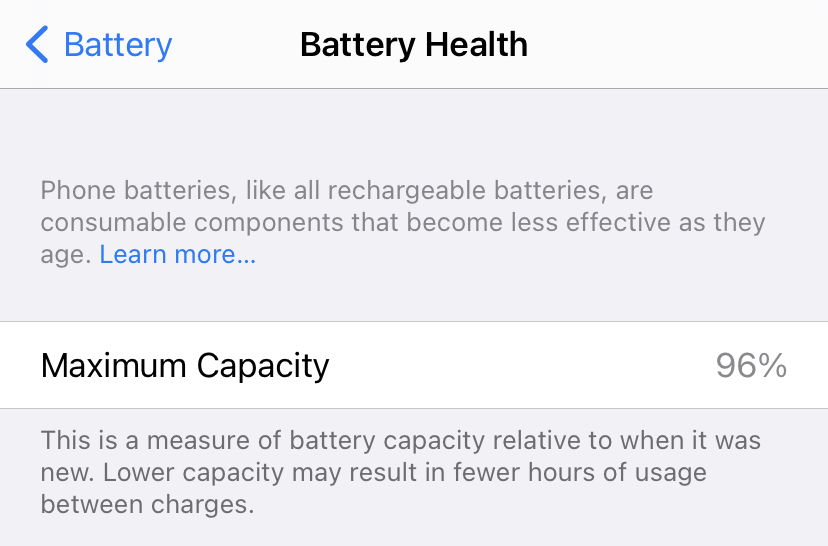 You could know your present battery capacity in the 'Battery Health' menu in iOS. This helps you know how capable your battery at present is. It also notifies you when it's time to get a new battery.
Suppose it shows your battery's maximum capacity is 96%, it means your full charged battery is 96% as capable as the same battery when it's new.
7. Advanced location privacy:

This feature helps you save your battery and protect your privacy at the same time. You could choose whether you want to provide your precise, or approximate location to the app, and could toggle it to your need.
Suppose it's a food delivery app, you provide them your precise location. If it's a weather, or movie tickets app, you just give your approximate location and it works fine.
8. Passwords with Face ID: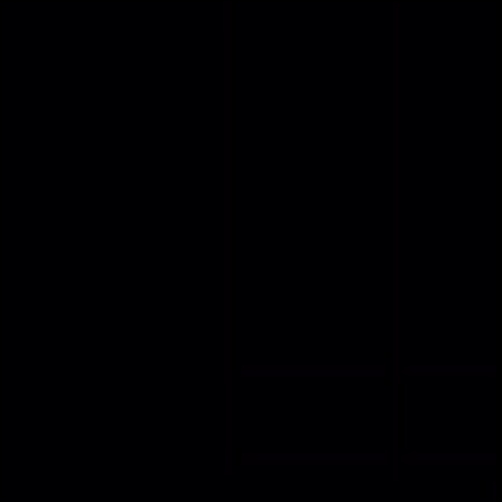 Unlike Android which just enters saved passwords as soon as you get to the webpage, iOS enters your password only after confirming its you who's logging in.
9. Selected access to media: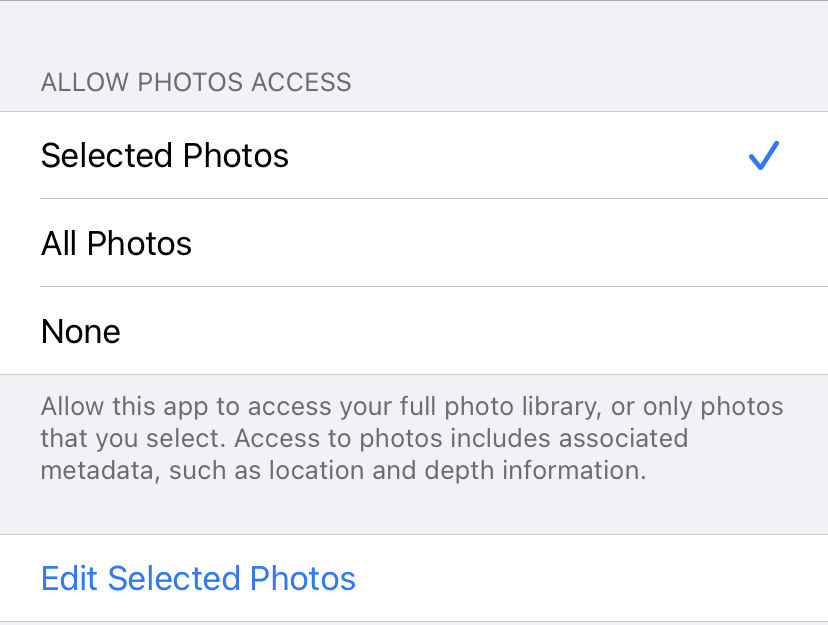 You could restrict access for your apps to all photos, selected photos, or no photos. This is a very appreciable privacy setting by Apple. It restricts third-party apps from misusing your photos, in some cases.
You could give different options for different apps.
10. Shazam in Control Center:
Admit it — At least once, you felt miserable when you didn't know what the song was, that was being played in some public place. Days are gone when you listen the song, try to remember it and ask your friends for the movie or album.
Starting from iOS 14.2, Apple introduced Shazam in-built. You could access it from the Control Centre. Now, you could just tap on the 'Shazam' tile in your iPhone. It starts listening and reveals you the album in seconds!
11. Privacy dot in the status bar: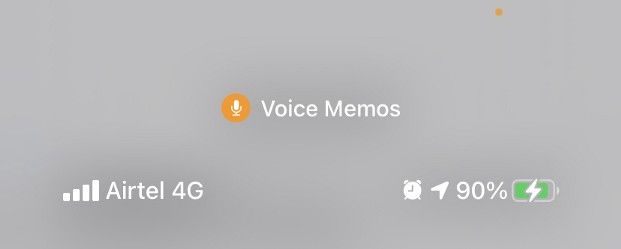 I don't know what Apple calls these, but for now let me call these the 'Privacy dots'. These privacy dots notify you when an app is accessing, or recently accessed your camera or microphone.
Look at their special colour coding in the screenshots above. It's especially useful to know if an app is using your hardware and to detect if it is tracking you without your consent.
These 11 features attracted my curiosity and made me spend time experimenting with Apple devices and iOS.
Here's an interesting analysis I did on iPhone charging.
Here's something very likeable about Apple's updates: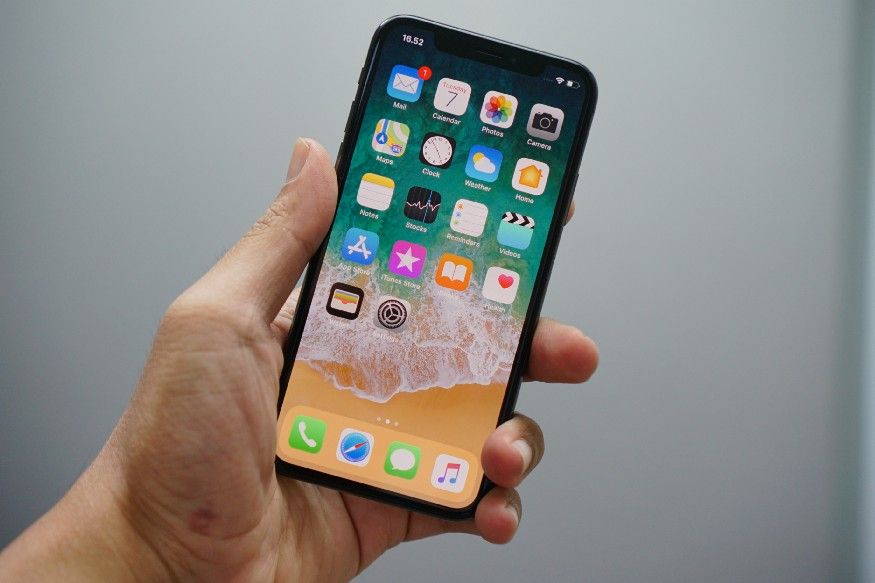 1. Updates released to all supported devices at the same time:
Apple releases its updates, be it minor or major, at the same time to all the supported devices. (Except for iOS 14.3, that's released a couple of days earlier for the iPhone 12 series)
This helps us not to be a part of Twitter or Reddit communities who discuss about their restlessness for the latest update to get released to their device.
2. Longer support for older devices:
iOS 14 is surprisingly released to all the devices that supported iOS 13. That was unexpected by Apple users. The oldest device to support iOS 14 is iPhone 6s, released in 2015.
Conclusion: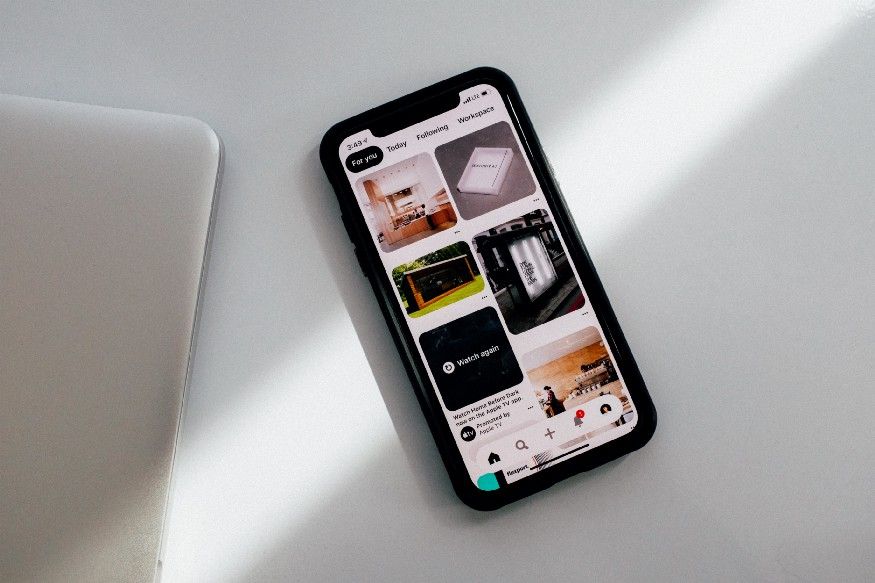 Despite being an expensive OS, the lineaments of iOS drives its users crazy, and make them subconsciously loyal towards the company's products. With every new release, Apple brings a lot of new features that pave way to newer advancements in the mobile phone industry.
Android isn't inferior to iOS. Many features Android brought aren't released early by Apple, like dual-SIM, high megapixel cameras. Features like notch-less display, smooth display are yet to be brought by Apple. After all, there has to be a competitor everywhere, for better and better achievements.
---
University Student | NCC Cadet | Hobby Writer | Curious Experimenter | 🇮🇳
--- ---
Related Articles