17 Minimalist Color Palettes for Your Next Design
Minimalist color combinations simplify the website design process. The results are clean, elegant, and professional.
Sometimes, less is more. This is especially true when it comes to websites.
Why?
Because the purpose of a website is to communicate clearly with an audience and prompt them to act. Maybe you want them to buy a product, subscribe to your email list, or schedule a consultation. Whatever the goal, your website should support and enhance your brand.
But many businesses create sites that do more harm than good. They think that overwhelming the visitor with information and animation will impress them. Instead, it sends users running in the opposite direction.
That is why minimalist design often separates good websites from bad.
Minimalist design reduces the complexity of creating a clean, professional website. There are several other advantages to this design approach, among them:
A design that appeals to a broad audience.

Layout makes it easier to highlight important content.

Style is likely to remain consistent, reducing the need for redesign.
But simple doesn't always mean easy. There is a little more to minimalist design than meets the eye.
For example, the use of whitespace is critical. Too much makes a site look bare, not enough crowds elements. It takes some practice with margins and padding to get a feel for what works well.
Typography is another way to make an impact with minimal design. A good font selection changes the dynamic and style of the entire design.
And then, there's color.
That is what this post is all about.
Here, I'll share some tips on using a minimalist color palette in design. Then I'll follow it up with 17 minimalist color palettes you can use for your next website design project.
The Meaning of Colors in Minimalist Design
Perhaps you have heard of color theory, a popular term in professional design. It refers to the idea that colors have meaning.
For example, in the United States, white is often perceived as a symbol of purity. This makes it a popular choice for wedding designs and the healthcare industry. But in other places around the world, there's a link between the color white and death.
Red, often associated with passion and energy, is often used as a "call to action" color for websites. Yet it's a common signal for danger. Thus, the term, red flag.
Because there are fewer colors in minimalist design, each one will have more impact. Choose wisely.
How to Choose Colors for Your Minimalist Design
How do you want people to perceive your business?
As you answer this question, there are two considerations:
The type of brand you want to build.

Who you want to reach (your audience).
Most businesses know who their target audience is or will be. But others (for example, startups) aren't always sure. In this case, a minimalist design approach may be ideal.
As you look over the palettes in this post, take note of the ones that stand out. If you need help narrowing them down, consider creating a mood board.
How Many Colors Should You Use in Minimalist Design?
In most cases, I'd recommend using a minimalist color palette with no more than three choices. But one or two colors will often be enough. Assign one color in the palette as a base or background color and another for accents (calls-to-action, links, etc.).
When it comes to accent colors, most people think of a bright color, such as red or green. But a dark color works well too, depending on the design.
I'll use an example to illustrate the use of a minimalist color palette in a design concept.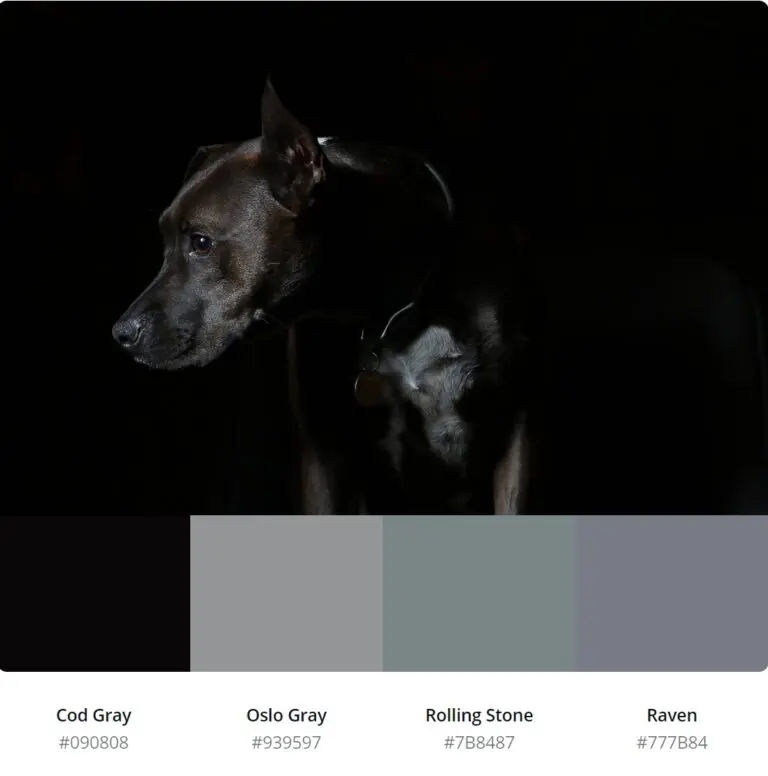 In the first example, I've used white for the background, Raven as a base color, and Cod Gray for accents.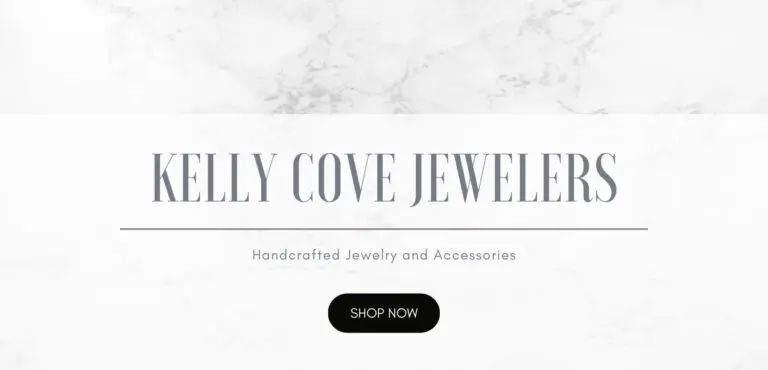 Using the same palette, this one couples a black background image with white and Oslo Gray text: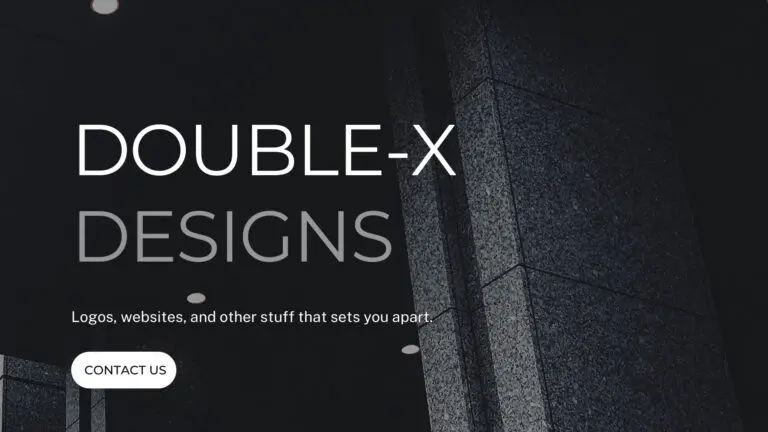 You can create a variety of designs with one color palette. Experiment by trying different combinations until you find one you like.
Often, one color will be enough for a minimalist design. And usually, you'll never need more than three.
I have included three colors in each palette to give you more flexibility. Start by selecting the base color, followed by the one you will use for accents.
17 Minimalist Color Palette Examples We Love
Here are some minimalist color palettes we like.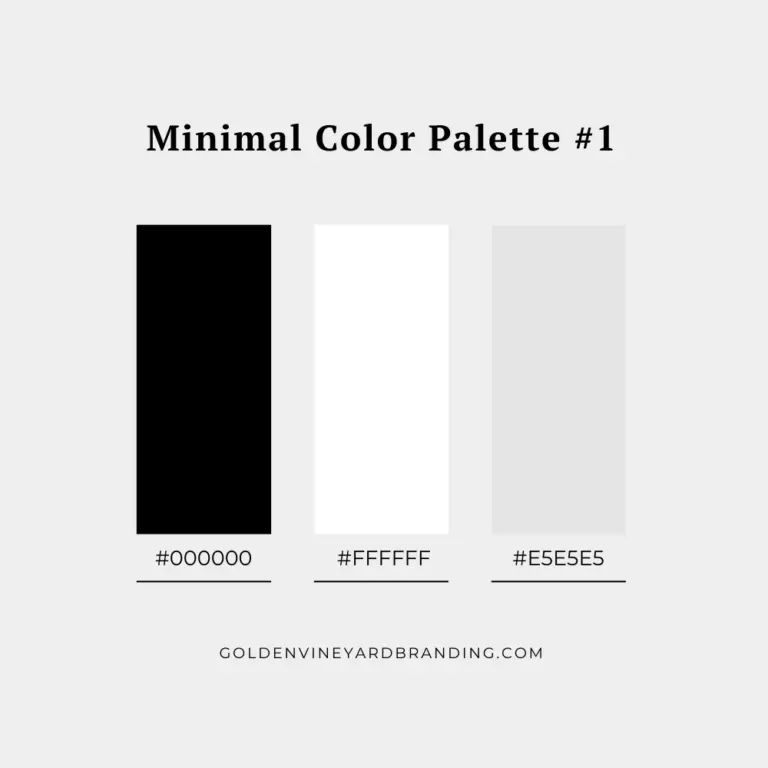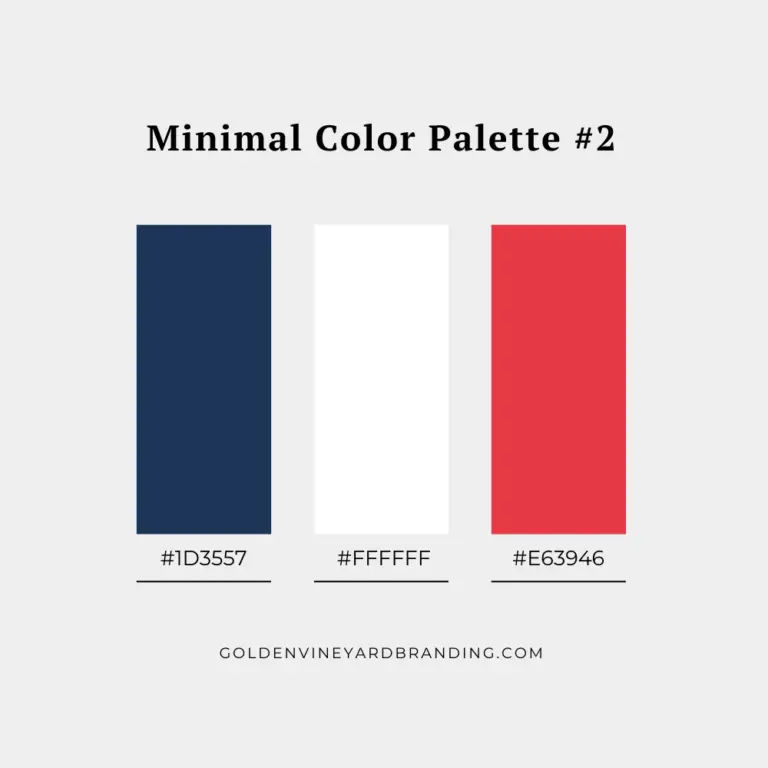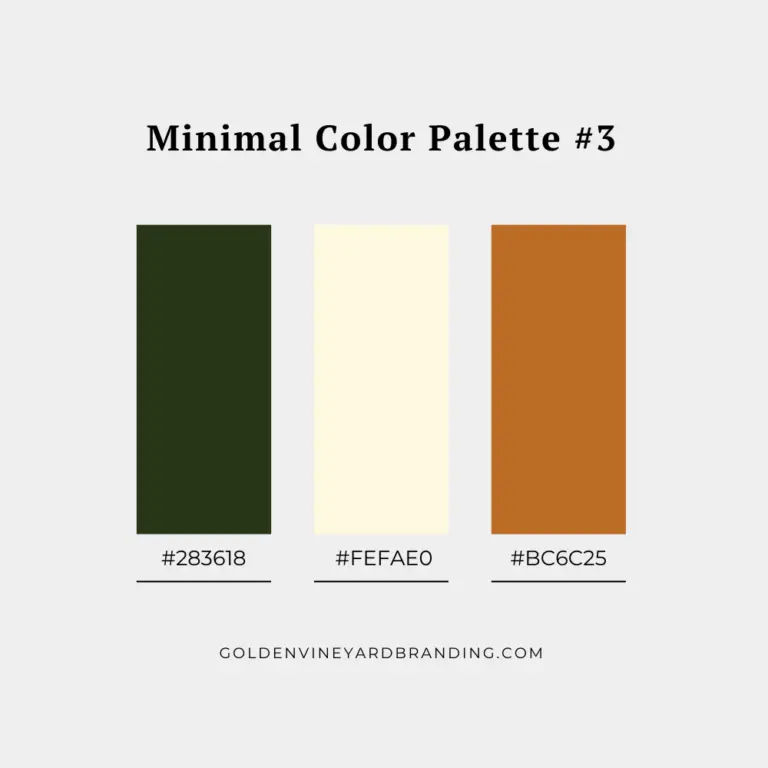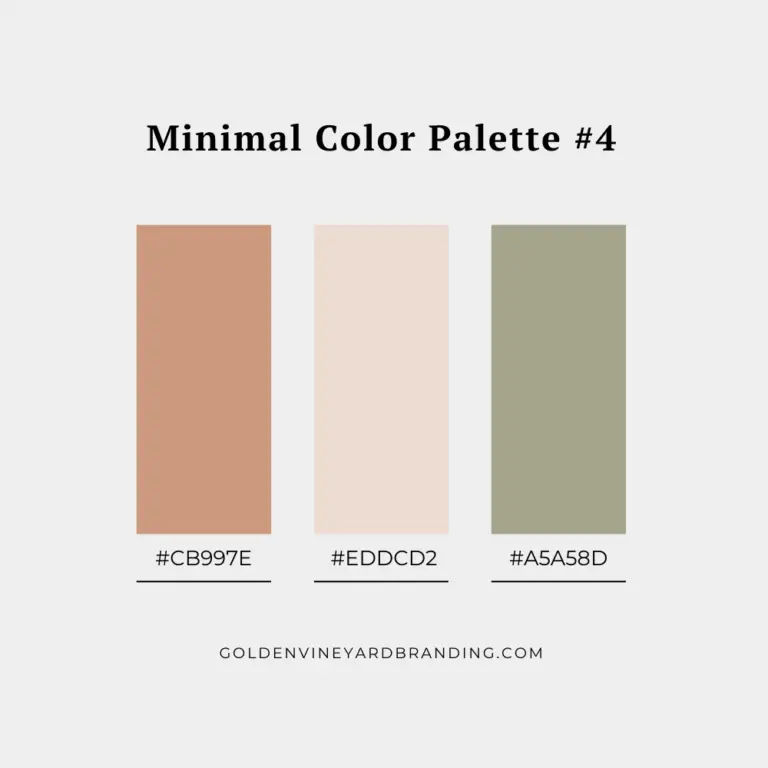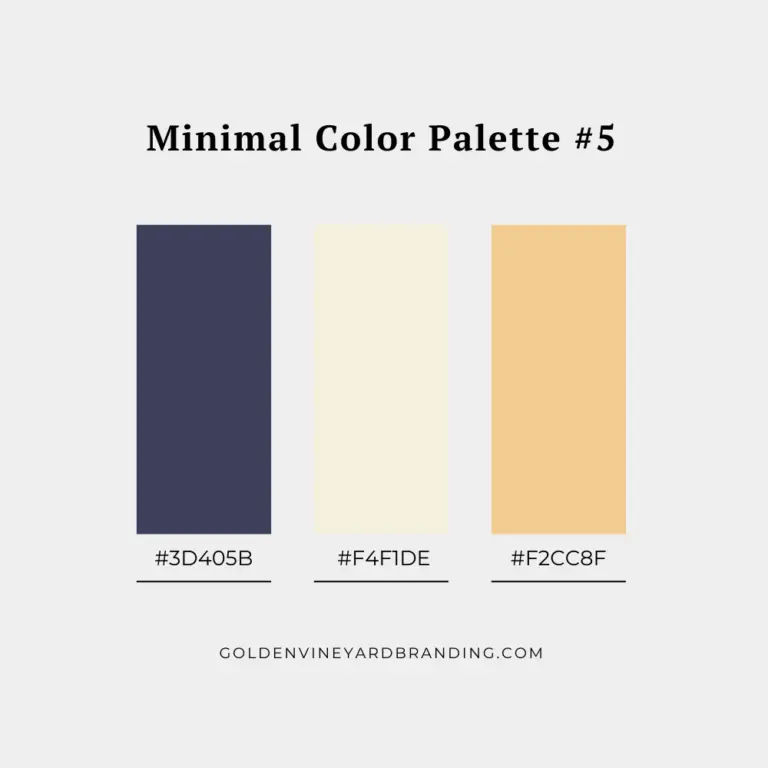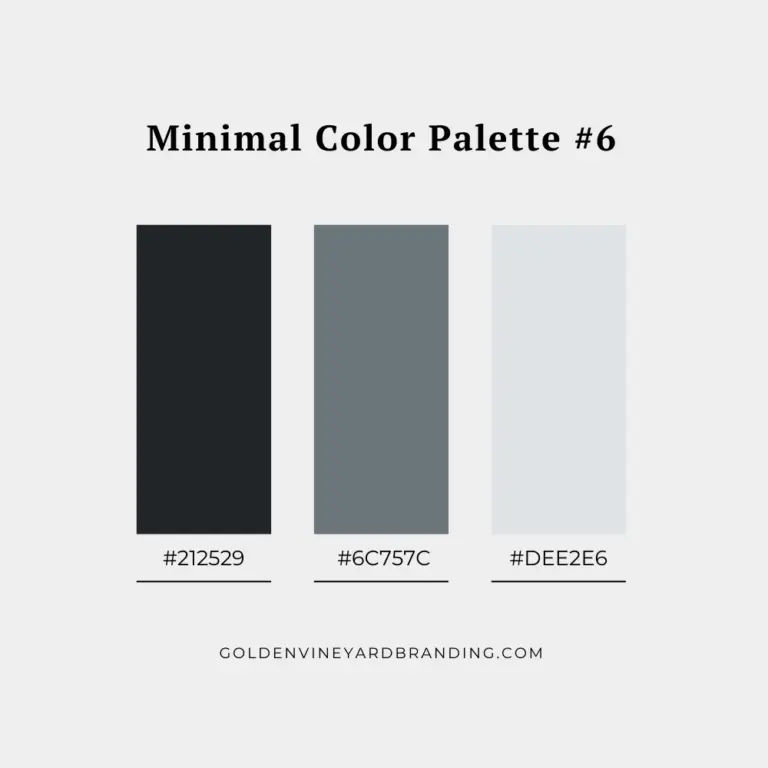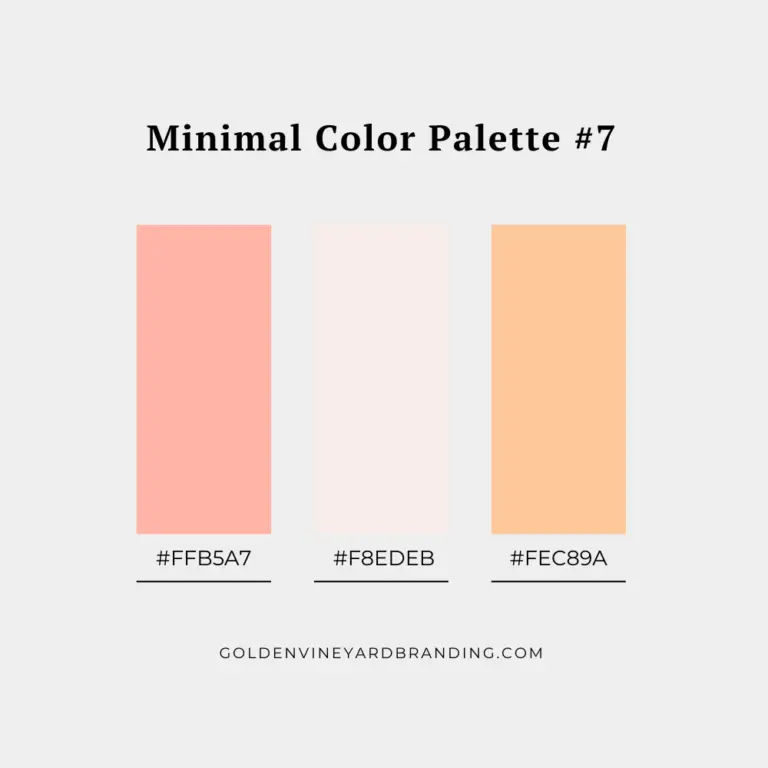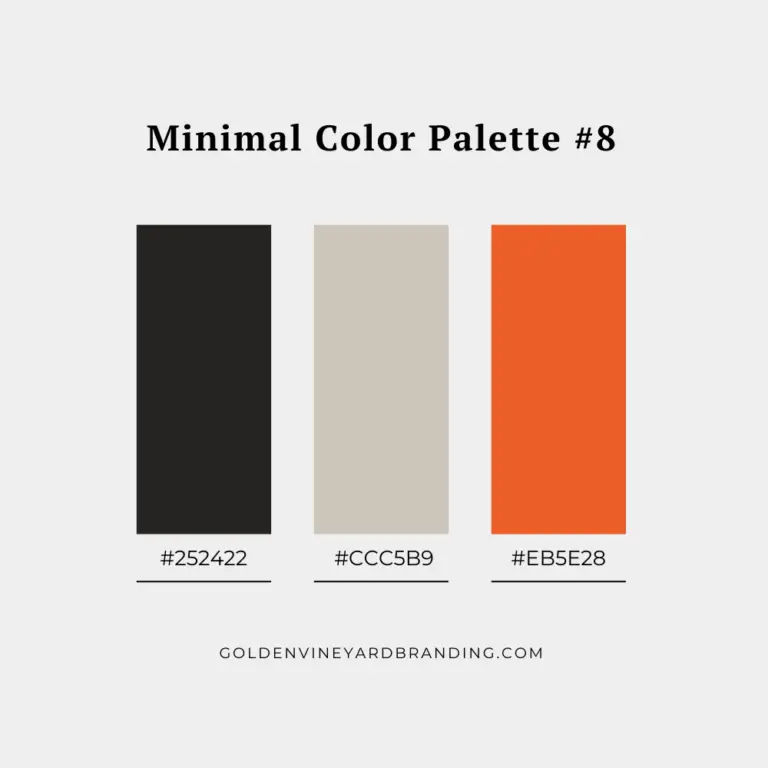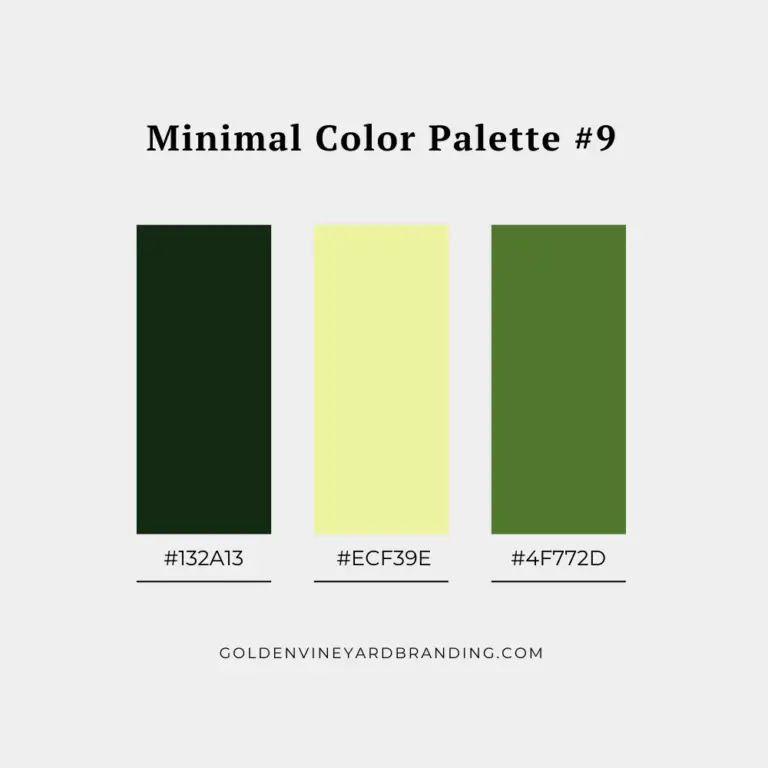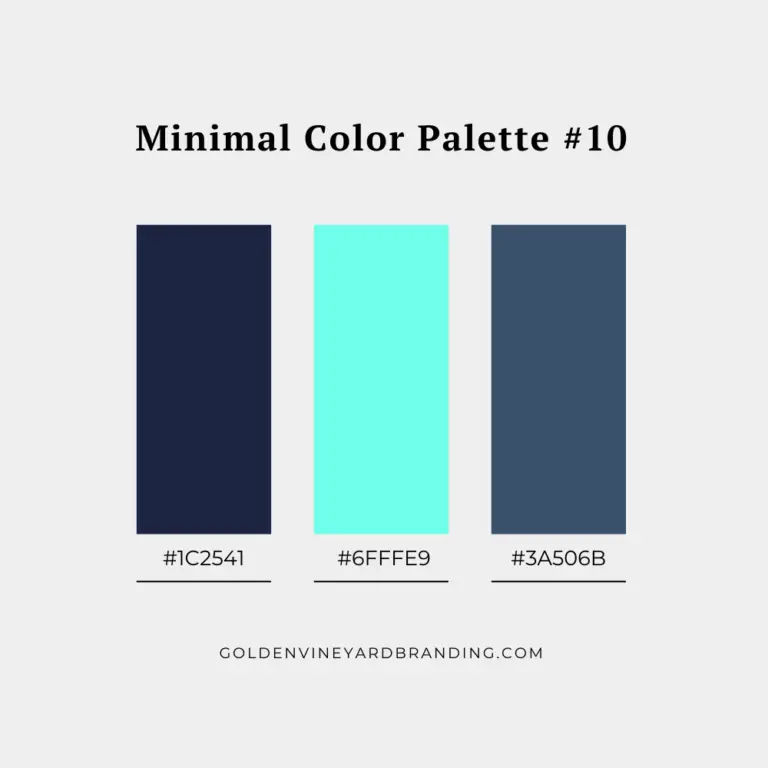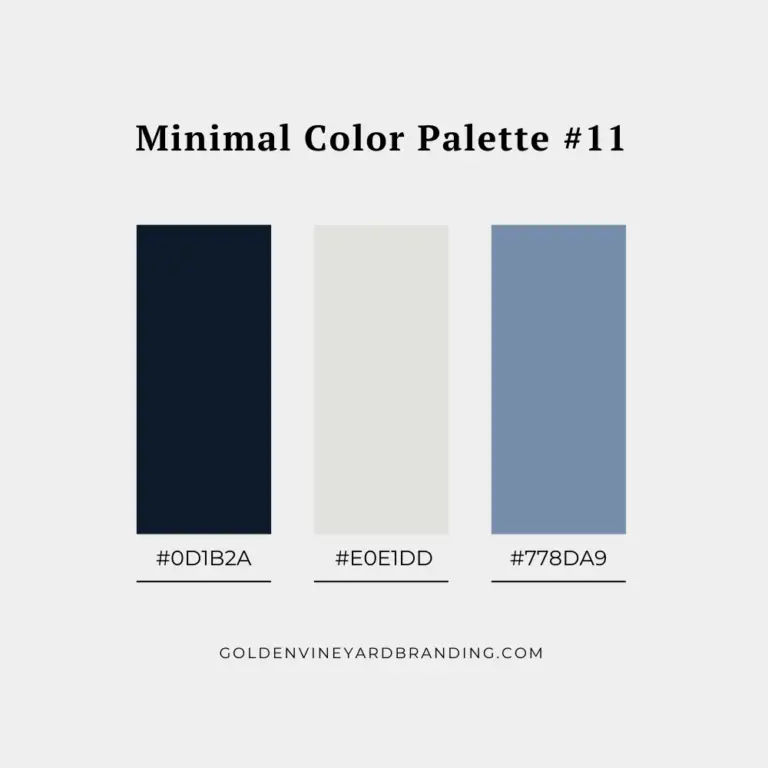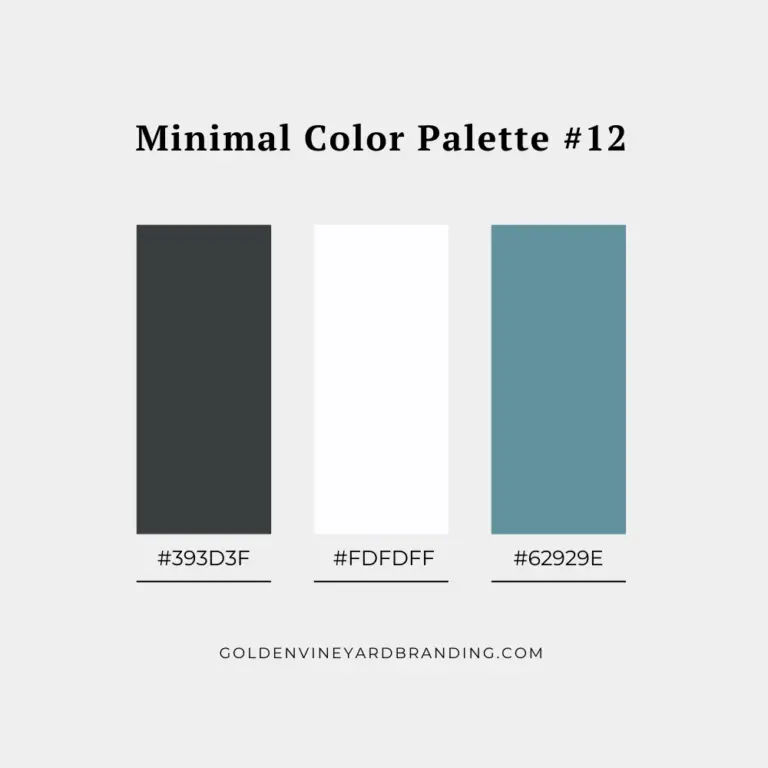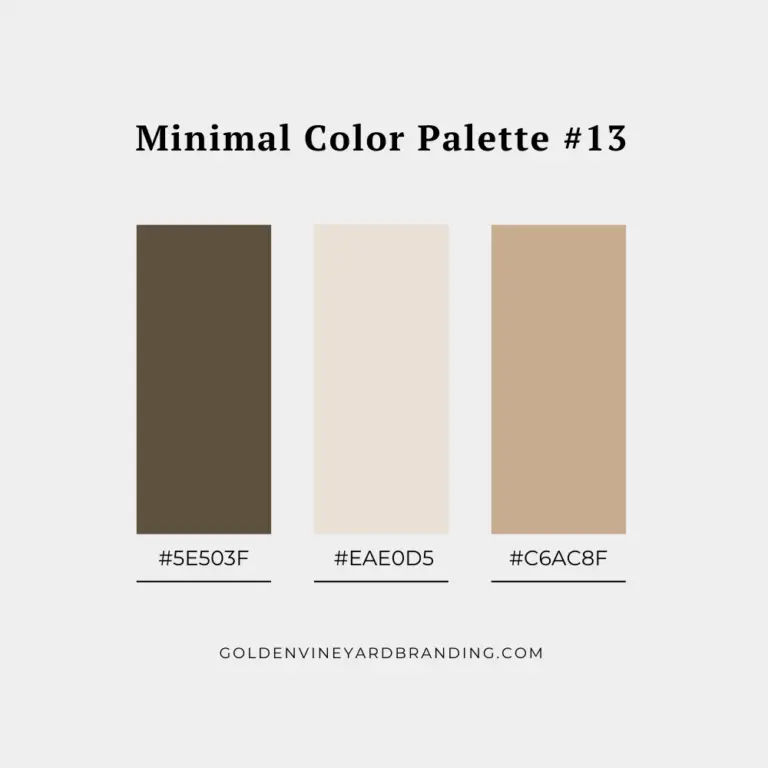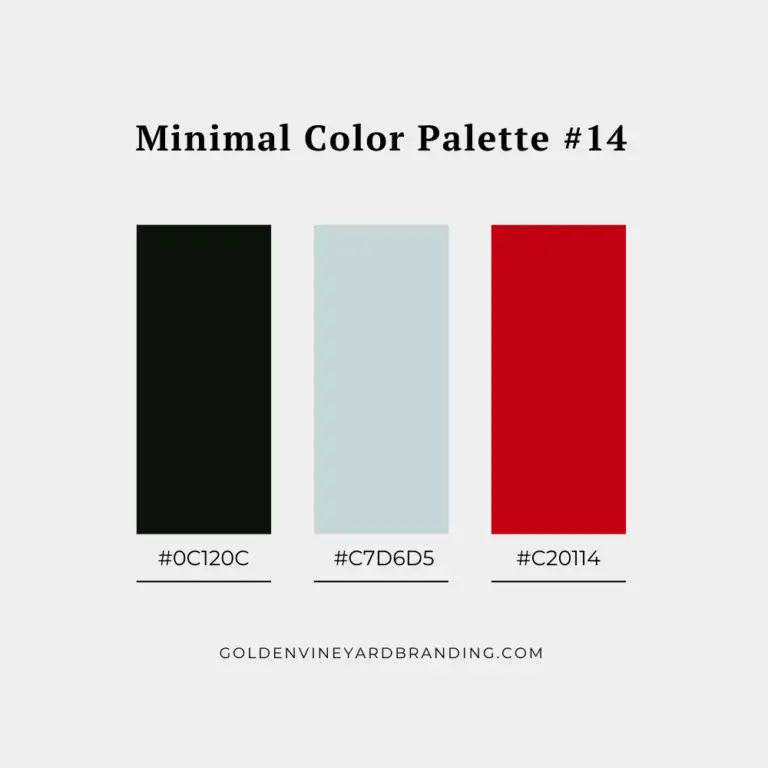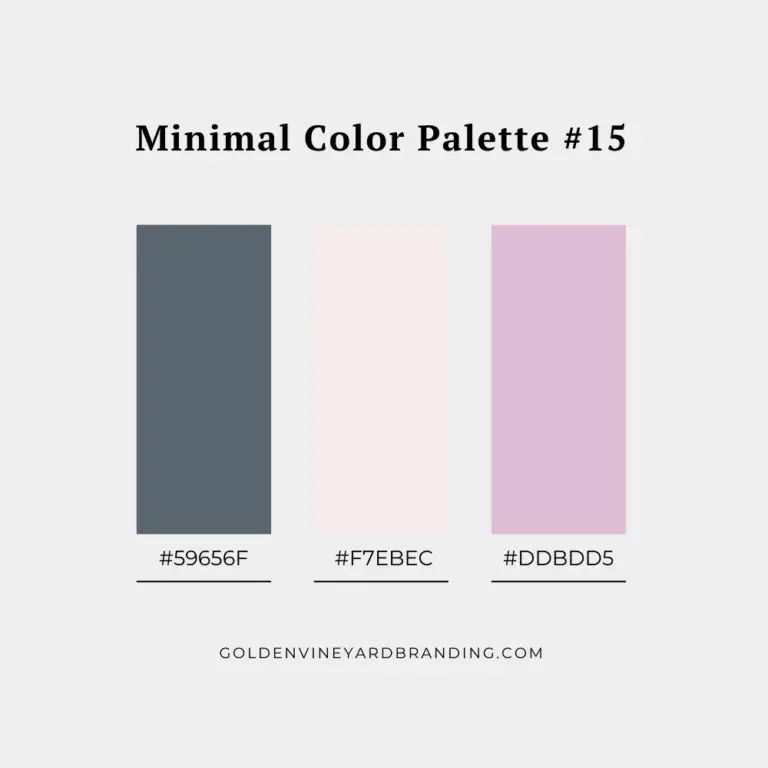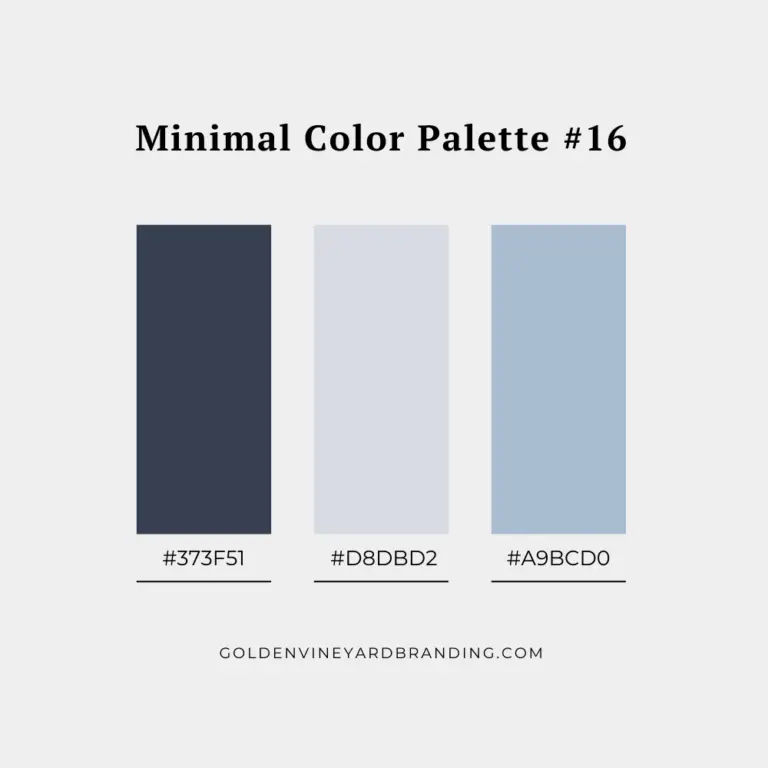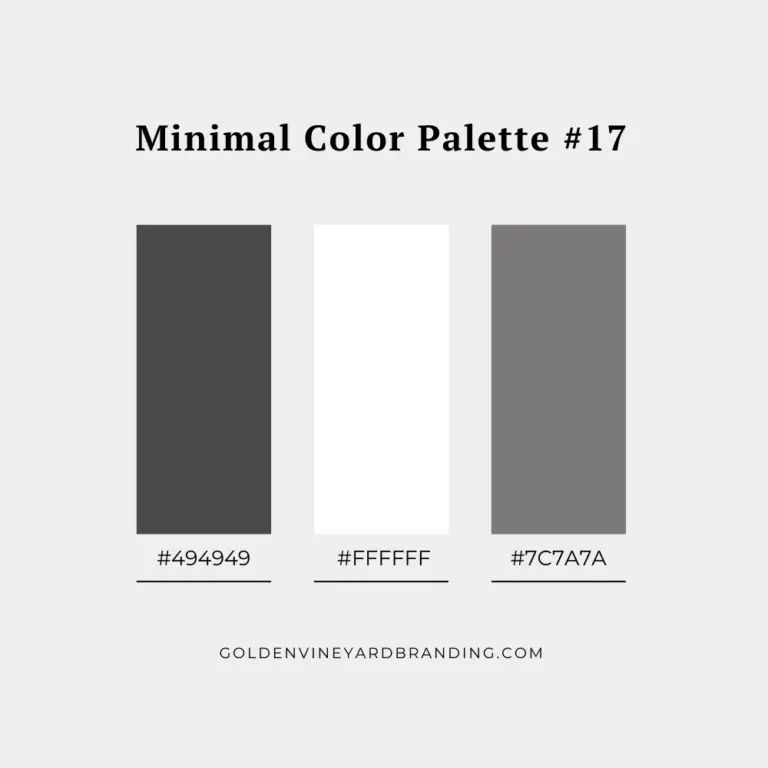 Conclusion
A minimalist color palette gives you enough options to create a clean, professional design.
Spend time experimenting with some of the palettes we've included in this post. Be sure to choose one that aligns with your brand identity. Start with two colors from the palette—a base color and an accent color.
Email me at chris@goldenvineyardbranding.com if you have questions.
Until next time,
Chris
---
Managing Director, The Brand Auditors
--- ---
Related Articles