18 Ways to Stop Chasing Low Price Shoppers
Price shoppers, or "deal hunters", don't care about the "experience". Here is how to fix this.
In my recent post, "3 Reasons Why We Let Businesses Take Us For Granted", I asked these questions, "Do we not value ourselves enough as a customer to expect the best or at least average service? But what about indifferent service? Why is it acceptable? In today's post, I expand on one of those reasons: "low price shoppers". Here's my story…
While shopping, you see a brightly colored cell phone sticking out of the back pocket of an employee or your waiter has a pack of cigarettes in his front shirt pocket. The store furnishings are worn and outdated and you're not greeted when you enter a retail store.
Product shelves are messy, and some signage is handwritten in a manner best suited for a garage sale. You must search out an employee for help and when you find one, they're chewing gum, have poor hygiene, or wear wrinkled clothes. What's the first thing that comes to mind?
Of course, you think lazy, uncaring, weak, and ineffective management. And I agree with you.
"But Steve, the manager has so many things to focus on – she can't see everything. There's paperwork from "corporate", scheduling, payroll, inventory, HR issues, and so much more. Maybe, some of the employees are just bad."
True, that's a fair statement but I say, maybe the manager is "just bad".
Your customers are not concerned about the responsibilities of management - nor should they. Their only concern is that their shopping experience is top rate and attentive. Click To Tweet
Bad managers allow for these, and many more, issues to fester until they're commonplace. The good employees leave because they don't want to be associated with some of their weaker coworkers and even weaker management.
The bad ones – employees who continually need to be coached on their performance or attitude, stay because they're smart enough to understand that their actions won't be tolerated in most other businesses. They might as well stay here because the expectations are low. It's a perfect fit for them. Stop Chasing Low Price Shoppers
What Do Low Price Shoppers Want?
The issues now come full circle. Bad managers beget bad employees. And you know what comes next…
The "bad", or should I say troublesome, customers remain because their expectations aren't high either.
They shop based on low price, that's it. Price shoppers, or "deal hunters", don't care about the "experience". They want a low price and are willing to accept a lower service standard because of it.
As mentioned in this Harvard Business Review article:
"Faced with the many options available to them on store shelves, they behave as though only one-factor matters in the buying decision: price. They treat the company's products as commodities. Constant price undercutting can damage brand equity and erode profit margins. Meanwhile, customers develop low expectations and become disengaged."
Deal Hunters. Do They Care About the Business?
Who cares how much service training you give your employees? Not the price shoppers or deal hunters.
Who cares how much you've reinvested in your business to keep the showroom floor clean, the furnishings updated, and the team members dressed professionally? Not the price shoppers.
Who cares how much time you spend "working the schedule" to ensure proper staffing levels for the daily ebb and flow of customers? Not the price shoppers.
They want low prices – that's it. And because your service has suffered, the "good" customers have moved on. So, you lowered your prices – and now you're left with customers who don't care.
Full-price-paying customers boost profit margins which allow for improvements to service and environment. But that's no longer possible. You've continually lowered your prices to get what business you can and are left with the customers, and revenue, that doesn't support the business. You know that's not the best course of action but now you're trapped and have few options left. But is that true?
You CAN get out of this vicious cycle of mediocrity and get your business back to what it once was. The only thing stopping you is YOU. Here is what you must do – and do today.
18 Ways to Stop Chasing Low Price Shoppers
Stop accepting less than your best.
Stop accepting excuses from your employees.
Develop daily/weekly meeting templates and open communication standards. Give clear, easy-to-understand directions and confirm they are understood by all.
Create guidelines and performance goals for employees with targeted completion dates.
Monitor performance and coach employees toward improvements.
Get back to treating the business as "your baby" and put back in all the love and caring as possible.
Clean everything! That means both the customer-facing areas and employee areas. And don't forget your front entrance, all walkways, and parking lot.
Rearrange your store layout and create a better line-of-sight throughout the store. Make it easier for your customers to see what else you have to offer.
Update all signage. Use bright, bold colors and photos. Get rid of any signage that says "sale", "low prices", or "discount". Remove those words from your vocabulary and marketing and promotional material.
Update or replace furnishings. Create comfortable seating areas with a living-room feel. Again, use bright, bold, and inviting colors and patterns.
Hire naturally friendly employees with big smiles. Move out the lazy dead-wood employees who drag your business down. This goes for your supervisors and managers too!
Get new employee uniforms to match the updated look and professionalism of your business.
Get out of the back office. As the owner or senior manager, your customers and employees must see you leading by example. Greet customers as they enter and help bag their purchases. Thank them for their business and walk them to the exit while engaging in meaningful conversation.
Invite customers back. Ask them to recommend your business to their friends.
Keep cleaning, organizing, and updating. It's a daily task for all team members.
Raise your prices to match the new and improved value you provide.
Measure the business's performance and continually identify areas for improvement – and act on them.
Stand firm on your new prices and the high expectations you have for all.
Before you know it the low-price shoppers, those fixated on price only, will either move on or morph into the type of shopper you want – one who appreciates service, value, and the great shopping experience you're once again known for.
I know you can do it so, stop chasing low price shoppers.
---
18 Ways to Stop Chasing Low Price Shoppers was originally featured on the author's blog and is republished here with permission.
---
Like this Post? Then consider subscribing to my newsletter and joining the team! You'll be glad you did. Plus, you'll get me FREE "Tips On Thursday! Click here to subscribe.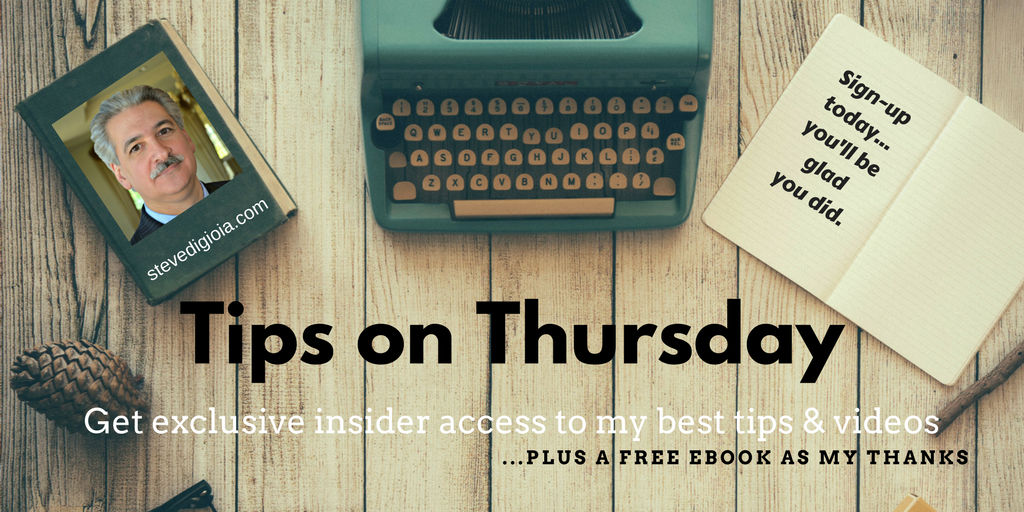 ---
With 20+ years in the hospitality industry and a lifetime of customer service experience, Steve DiGioia shares real-world tips and tactics to improve your customer service, increase employee morale, and provide the experience your customers desire. As a certified trainer, author & speaker, Steve has been recognized as a 6-time "World's Top 30 Customer Service Professional" by Global Gurus.org and a "Top Customer Service Influencer" by multiple industry-leading sources. He is also a featured contributor to the leading hospitality and customer service websites. With a tagline of "Finding Ways to WOW Your Customer", Steve continues his pursuit of excellence on his award-winning blog sharing his best strategies on customer service, management, and leadership. Follow Steve on Twitter @Steve DiGioia.
--- ---
Related Articles