How 2 IIT-Delhi graduates are solving India's farmer crisis through a single online platform AgroWave
Their technology platform connects farmers, mandis, and businesses in one place. Mandis can directly buy from farmers and businesses can directly buy from Mandi
India's agrarian crisis is not hidden. Farmer suicides is a matter of concern as much as it is a national headline. Our Farmers feed the whole world with their farms' produce, but the returns, they hit the rock bottom. The problem is graver in case of fruits and vegetables due to their perishable nature. Everyone is concerned about it, but few are taking any tangible action. The team at Agrowave belong to those few.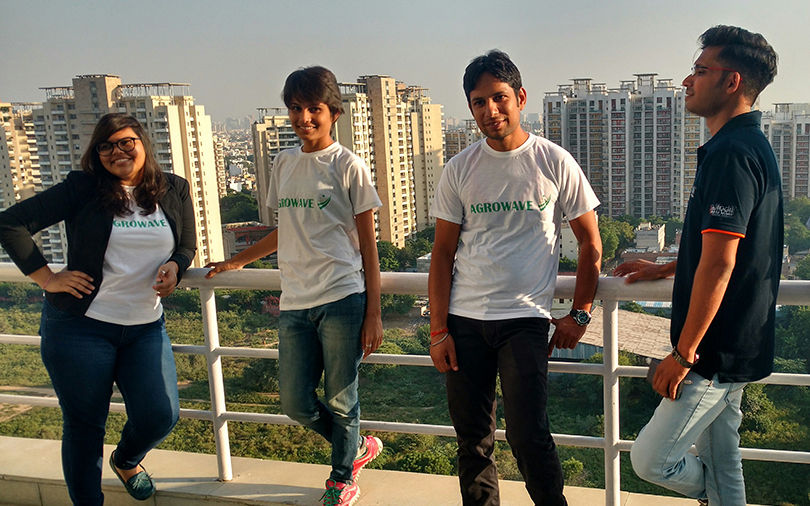 Founded by Anu Meena and Payal Jawalkar in October 2017, they are already making a change in this space. Payal, Anu, and their team:
are targeting 20~25% better returns to the farmers
are using research, analytics and technology to optimize fruits & vegetable supply chain.
wish to eliminate the middlemen by connecting them to the businesses and market place.
THE SOLUTION AND THE MOTIVATION
Their technology platform connects farmers, mandis, and businesses in one place. Mandis can directly buy from farmers and businesses can directly buy from Mandis or Farmers through the platform.
The motivation was rooted in Co-Founder Anu's childhood. She had seen her grandfather struggling to get good prices, logistics and buyers to sell his produce in the market. After Graduating from IIT Delhi, this motivation resulted in creating AgroWave which does not solve the problems of a single farmer, but of the 600 Million farmers in this country.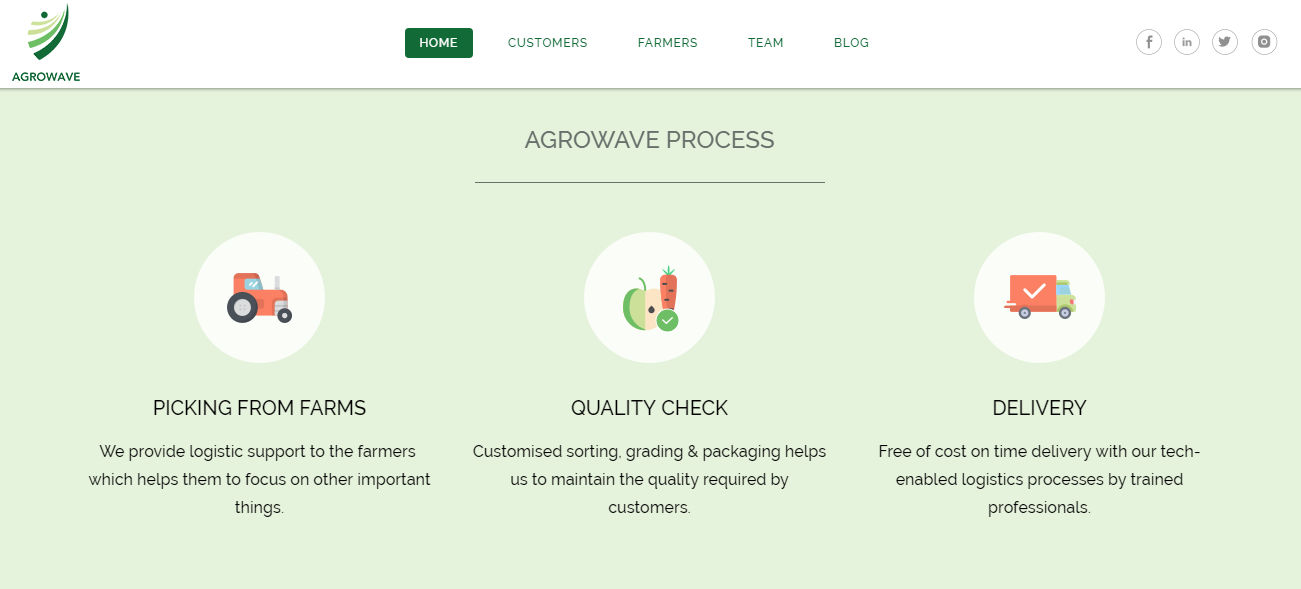 THE TRACTION REPORT
Initially, it took the team a considerable amount of time to popularize the idea, like it would in any other business. The challenges were more since there were farmers on the other side and their literacy levels are lower. But thanks to the internet, reach is now easier to achieve. Due to internet availability in rural areas, the farmers now understand the benefits of doing business with AgroWave. As of now, they are connected to more than 1500 Farmers across 6 states in the country and serving more than 600 businesses in Delhi and Gurgaon.
AGROWAVE BENEFITS
The benefits of using the AgroWave platform are real and quite tangible in themselves. Earlier, businesses kept dedicated staff to go to the offline market daily and buy supplies from different vendors. Tracking of bills, ensuring timely supply was a problem for them. There were hardly any pre-booking of orders, demand supply map, optimization of logistics and quality control. This became heavy on the pockets of the businesses, cutting their profit margins considerably.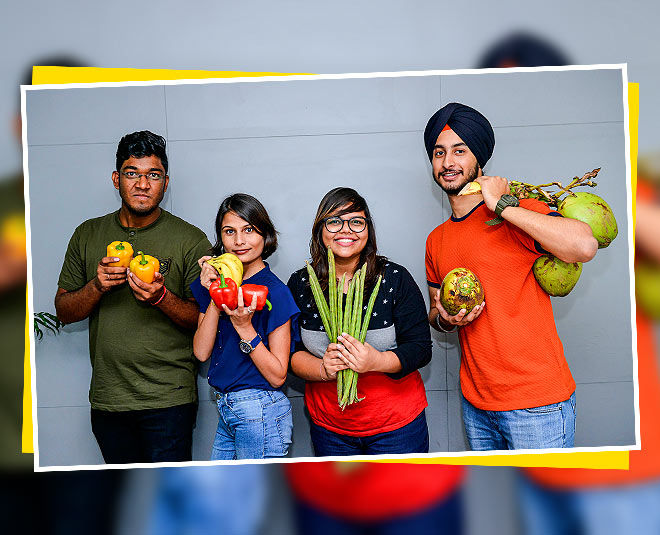 BY USING THE AGROWAVE PLATFORM, ENTREPRENEURS NOW HAVE A SINGLE POINT OF CONTACT. IT HELPS THEM TO GET THE HASSLE-FREE SUPPLY OF BEST QUALITY FRUITS AND VEGETABLES.
Technologies like AI and Big Data analytics helped to enable recommendation engines and customer-centric search to provide a better user experience
With respect to traders, earlier they used to get the produce from local agents at high rates and there were huge hidden charges/margins. There was no structure to give orders for buying from farmers and selling to end users. This resulted in 7% wastage of products primarily due to unorganized demand and supply.
With AgroWave's platform, all the stakeholders in the supply chain now receive their due share in the market.
COMPETING STARTUPS
Even though their model is slightly different, Ninja cart, CroFarm, Farmtazza can be considered their competitors.
In terms of its competitive advantage, innovation stands out clearly.
WITH COLLABORATION AND LEVERAGING EXPERTISE, THEY HAVE TIED UP WITH MORE THAN 5000+ OFFLINE MARKETS IN INDIA TO MAKE THEM MORE EFFICIENT BY USING TECHNOLOGY.
They used Blockchain for Back Tracing the product and demand-supply map using machine learning models. They also used a recommendation engine for better client experience.
They could have created new markets, but they chose to collaborate with them. They then optimized the same model which the farming sector has been using for more than 50 years.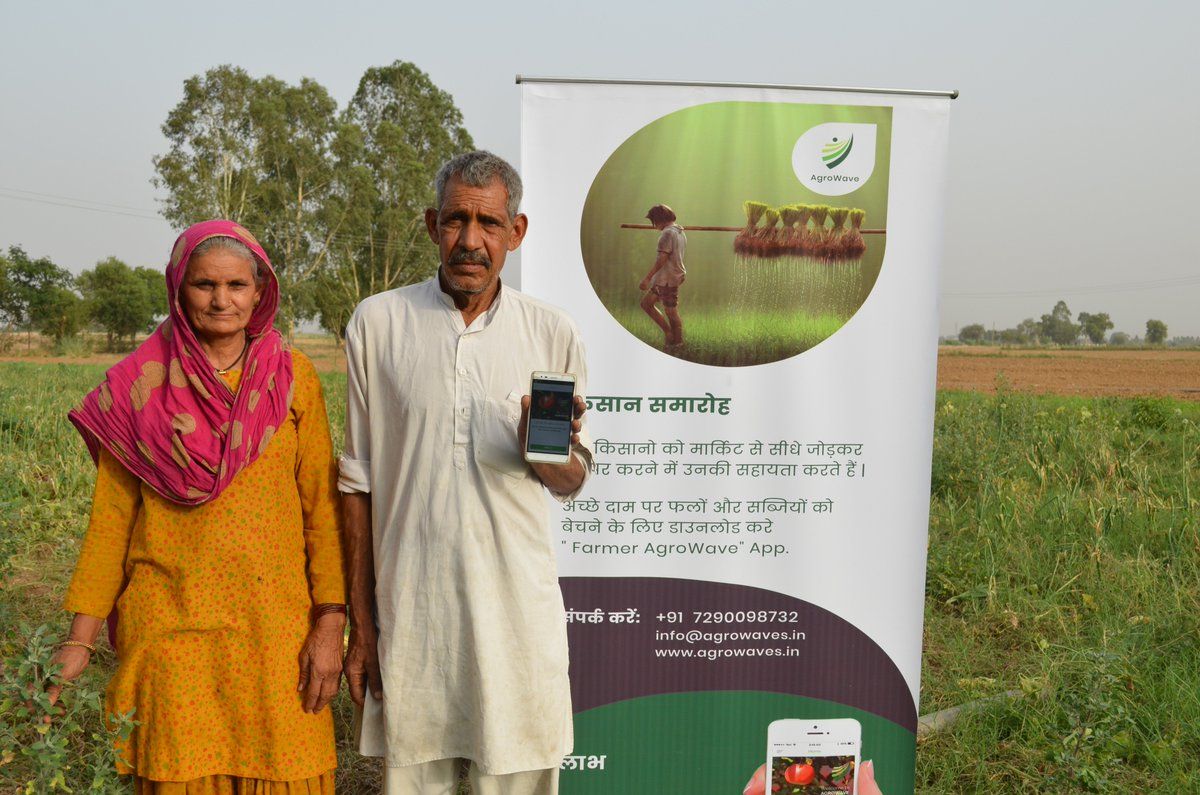 THE FOUNDING TEAM
There are two co-founders, Anu and Payal. Both of them graduated from IIT Delhi in 2016. They know each other for 8 years now. After their graduation, Payal worked with an AI firm for a year or so and Anu worked in a logistic startup. While working there, Payal used to read about these farmer suicides and could comprehend the scale of the problem. In June 2017, both of them collaborated and soon after, in August 2017 they started operations.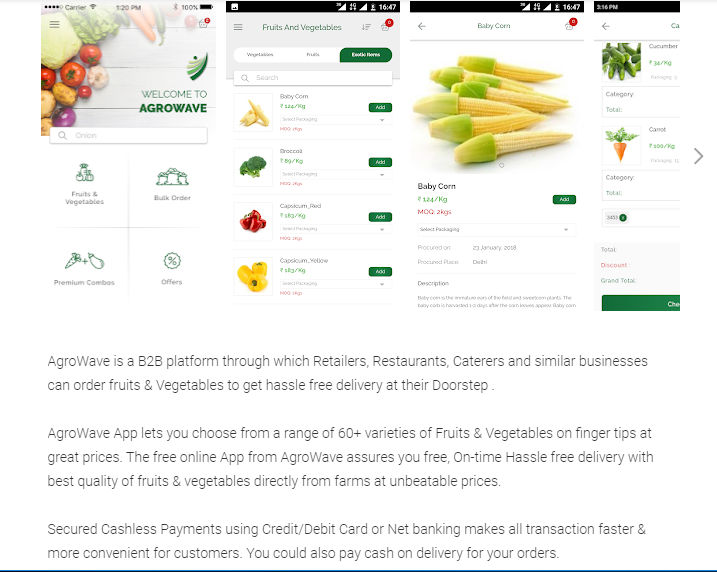 FUTURE VISION
They plan to become the low-cost optimized supply chain company with a vision to map production and supply to reduce wastage using a terrific blend of expertise and technology.
OVERCOMING CHALLENGES
The market is highly unstructured. It will take a lot of time to create a dent in this universe. But they believe taking baby steps is important. They look forward to creating transparency in the whole ecosystem to create sustainable solutions which empower farmers.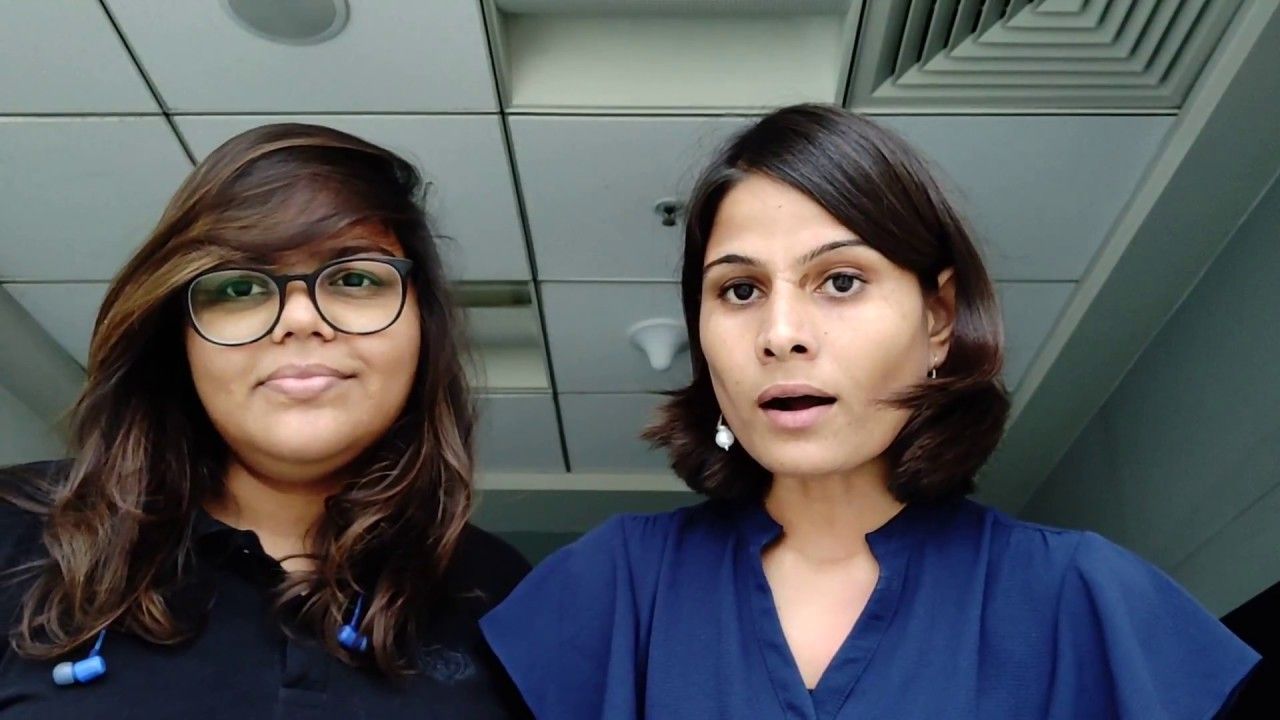 PIECE OF ADVICE FOR YOUNG ENTREPRENEURS
GENERALLY, EVERYBODY HESITATES TO TAKE THAT ONE STEP OF COURAGE TO DO SOMETHING THAT CAN SIGNIFICANTLY CREATE A CHANGE IN THE TRADITIONALLY PROCLAIMED ECOSYSTEM, BUT TRUST ME, ONLY A LEAP OF FAITH MAKES EVERYTHING FALL IN PLACES. THERE ARE HIGHS & LOWS (BOTH OF WHICH WILL MAKE YOU HAVE SLEEPLESS NIGHTS), BUT IT WILL ONLY ADD TO YOUR LEARNING.
– Payal Jawalkar, Co-founder and COO, AgroWave
---
Ideas are easy, Implementation is Hard, learn from the ones who knows how to start. A Publication by Tealfeed.
--- ---
Related Articles