The 4 reasons small brands are failing by not running marketing campaigns
How small brands can do better when it comes to DIY marketing.
I miss the Mad Men era, not for the chauvinism and relentless chain-smoking, but I do miss a time when marketing started with a "big idea."
That golden era of advertising saw the birth of campaigns like 'Think Small' by Volkswagen and 'Got Milk?'. Campaigns that are forever imprinted in our psyches for the simple reason that they were seamless. It was the combination of language and design, of every brand interaction meeting this "big idea" that made them memorable.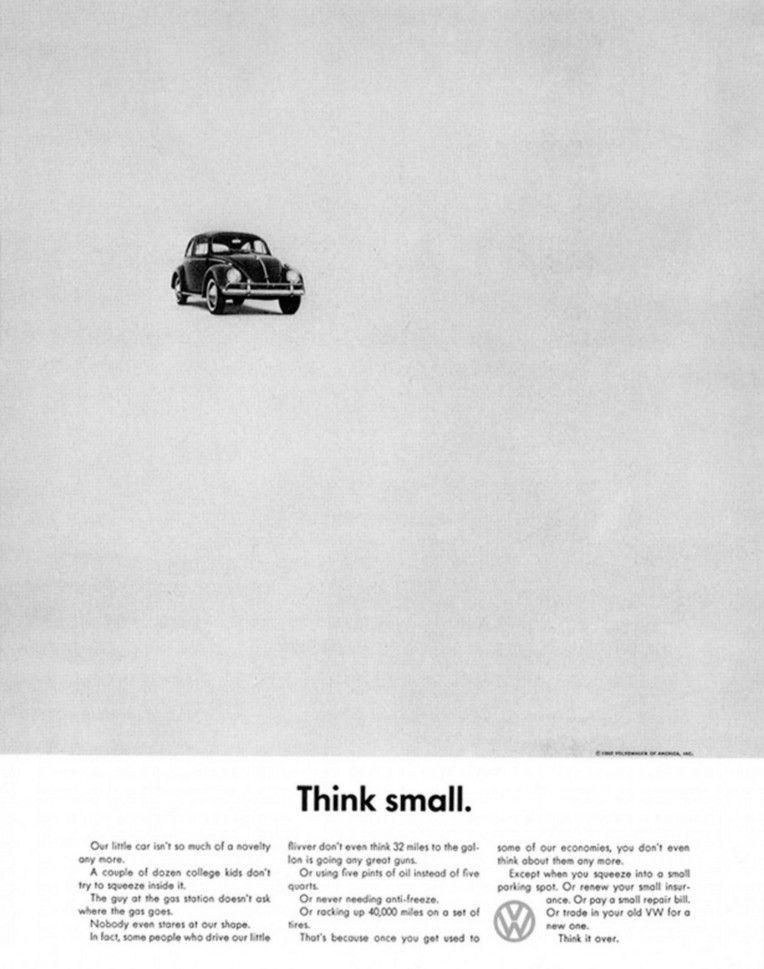 According to Hubspot:
Marketing campaigns are organized, strategized efforts to promote a specific company goal, such as raising awareness of a new product or capturing customer feedback. They typically aim to reach consumers in a variety of ways and involve a combination of media, including but not limited to email, print advertising, television or radio advertising, pay-per-click, and social media.
For me, campaign marketing is taking a considered, purpose-driven approach to marketing. A campaign is when no Instagram post, email, or billboard works in isolation, but instead, flows from one to the other. It's the whole journey, all the moving parts.
When you create seamless experiences, where every element of your brand is working in harmony, there is a multiplier effect.
Campaigns help you punch above your weight, which is why small brands particularly should be running marketing campaigns instead of "plugging away at their socials" (their words verbatim).
Campaigns are built on informed, insight-driven ideas and good ideas can come from anyone, anywhere. They are not exclusively sourced from Creative Strategists like me.
The 4 reasons small brands don't follow this lead
I've been a professional marketer 20 years. First, I was a Brand Manager for global FMCG powerhouses Kraft, L'Oreal and Bic. Then I moved agency-side to be an Account Director in a creative agency, before starting my own agency, offering strategic and creative marketing services to both businesses and government.
Now I teach small brands and fellow marketers to DIY their own marketing and one thing that continues to blow my mind is that small brands don't run marketing campaigns. At least, not many of them. As professional marketers, running campaigns is just what we do. Every known brand across the world runs campaigns and you will be able to recall some of those campaigns by name, Got Milk? anyone?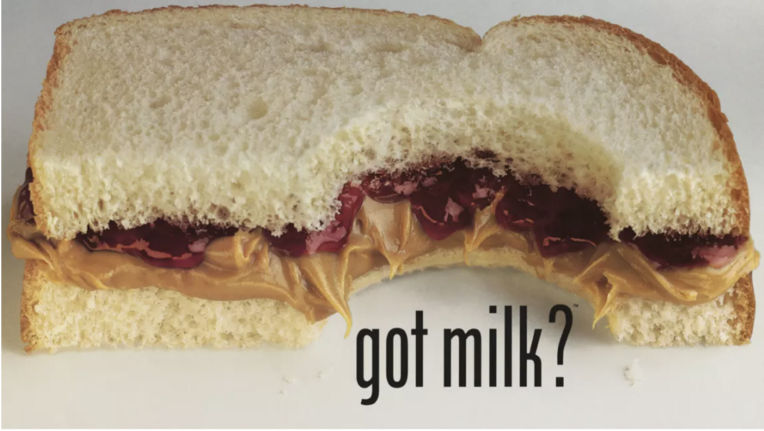 Why don't small brands follow that lead?
Small brands don't really understand what a campaign is and why they should be running them.
They are too busy over relying on social media that they have no time to plan a campaign.
They think they are running campaigns, but are in fact, missing some key ingredients.
They lack the confidence to attempt campaign marketing and believe they don't have the necessary creative skills to create something compelling.
So what are they doing in place of running campaigns?
Small brands who DIY their marketing are my target audience, so I spend a lot of time stalking and talking to them in order to see how they manage their marketing, and this is what they do: post on social media and run social media ads. Yep, that pretty much sums it up.
They tend not to run social media campaigns where the posts and ads work seamlessly to drive towards a specific goal. They have websites that hardly ever get updated. They run giveaways, not as promotional campaigns but as a series of disjointed posts.
They run events, but not event marketing. They send purchase confirmation emails but don't run lead nurturing campaigns.
They are indeed just spraying and praying and it really does my break my marketing nerd heart.
Why experts are part of the problem
Recently I completed a leading social media workshop targeted at small brands. I have summarised their advice below which is echoed by many other social media experts:
Post daily, morning and evening.
Engage with the platform for at least 15 minutes before and after posting.
Don't post the same thing across all your channels, curate content specific to each channel.
Research and carefully plan hashtags, don't use the same hashtag sets.
Don't use stock imagery, take your own high-quality imagery.
Post engaging, authentic, valuable content.
Use all the platform features such as DM's, IGTV, stories and be sure to jump on new introductions e.g. Instagram Effects.
This is workable if you have a marketing team but if you're a solopreneur, or a marketing team of one, this advice will simply lead to social media slavery. No wonder there's no bandwidth remaining to run campaigns.
How small brands can do better
Small brands are stretched-thin. Often the business owner manages their own marketing or there's one marketing team member responsible for wearing all the hats.
With that in mind, an "always-on" marketing approach only works if it's consistent and that's just not achievable when you're the marketer, accountant, cleaner, bookkeeper, customer service manager and HR manager.
A much better allocation of precious resources is campaign marketing.
Up-skilling is one of the only positives to come of out 2020 so far, but where small brands stand to benefit the most in levelling up their marketing game is by learning how to create, plan and implement market campaigns. That way they will be learning to create something purposeful, compelling and memorable.
---
Alanah is senior marketing strategist and co-founder of Idiello, a DIY marketing platform that offers expert-led classes and readymade campaign ideas that are trusted by brands and professionals across the world.
--- ---
Related Articles