4 Tips On Writing A Killer Caption For Business Purposes!
Are you mentally blaming or judging the designer of this page for his/her mistake of leaving such huge whitespace?
Are you mentally blaming or judging the designer of this page for his/her mistake of leaving such huge whitespace?
What if I tell you, it was intentional?
What did you feel about this void?
No, it was normal. I just scrolled down.
Yes, I felt something amiss! I wished I got to read the article.
Now, Imagine how this entire webpage would look like if it was devoid of words?
Meaningless and Trifling!
So, does your brand lack qualitative and authentic words? Today, you'll see a sixty-three old granny order a cake online for her grandchild or a three-year-old operate the smartphone to watch her favorite cartoon, to envision a life without content is simply implausible.
The content draws like-minds to opt for your services and products. And what's better than connecting with the masses through stories and captions which dissolve the gap between a consumer and the brand. So, here are some quirky yet handy tips to write captions that resonate, relate, and reciprocate with your target audience while maintaining your brand image.
WRITE CAPTIONS WHICH ARE SYNONYMOUS WITH YOUR BRAND VALUE.
Whether you're a wedding photographer who specializes in video montages and wedding teasers or a cartoonist who creates brilliant sketches and illustrations, there are certain principles and values you thrive on.
Write in resonance with those values and let the audience feel what your brand is all about. Nestle's KitKat is an exemplary example for you to understand the importance of captioning in correlation with values.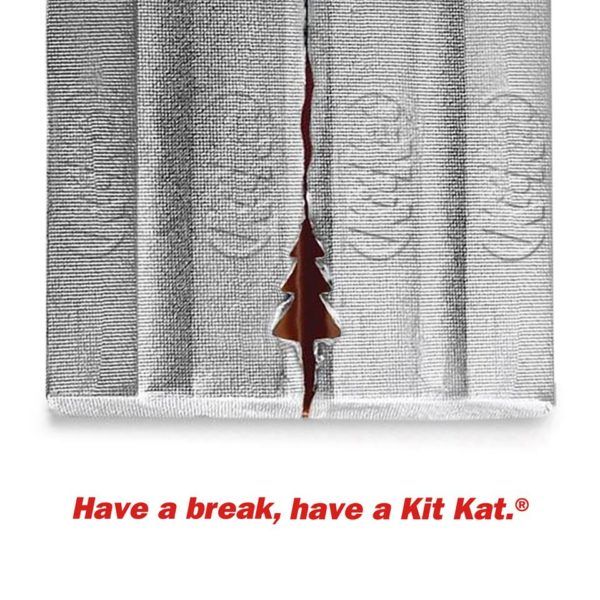 SEIZE THE WEB WITH TOPICAL MARKETING
Gone are those days when branding a product was all about posting what the brand is vouched for. Today, you just have to make your mark in the hounds of social media posts revolving per second around the Internet.
The word 'Viral' takes a lot more than just jazzy image, classy video, and peppy captions. Always be on the lookout for what's happening around the Internet. Search for the latest trends and try to associate it with your brand.
Research the web for best-suited news which may declare you the next 'Topical Marketing King' and you never know you may just go 'Viral'.
Fevicol's Digital Marketing Team Schbang would surprise you every time with their posts on Fevicol's social media handle. The extremely talented professionals take it to another level with their on-spot copy along with astounding graphics for any recent trend which you may find on the web. The viral 'FaceApp' and Schbang does it how!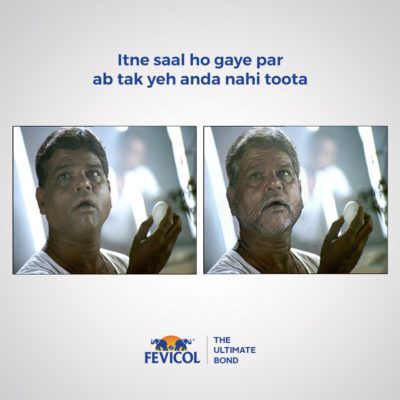 WRITE ACCORDING TO THE DEMOGRAPHICS OF YOUR AUDIENCE
Often writers are in dilemma due to constraints of using a single language in their posts. There are no pre-determined rules to follow while writing captions for the brands.
Analyze and Create content not necessarily in English but the language which your esteemed client caters to. You can always combine two languages or even switching to a more spoken language can create a boost to your client's business profile.
Amul nails it with its extraordinary approach to always taking a crack in everything contemporary.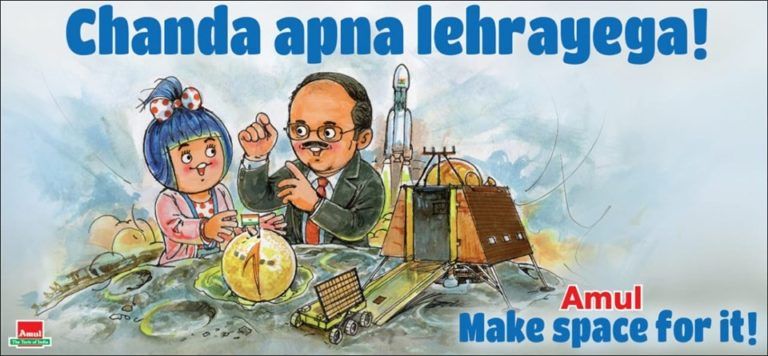 KEEP IT SIMPLE AND SWEET
Well, although this should be my first tip, I have purposely kept it last. With the examples cited above, I guess, it's pretty much understood that captions that go a long way are captions that are easy to remember, memorize, and understand.
Study the context of the post, what the client wants, what the audience would want, and grab your creative hat and start jotting down. Stick to the message of the post but don't restrict yourself to imagine the shapes your post can conjure and create. This image from Coca Cola states this important pointer clearly, write to connect.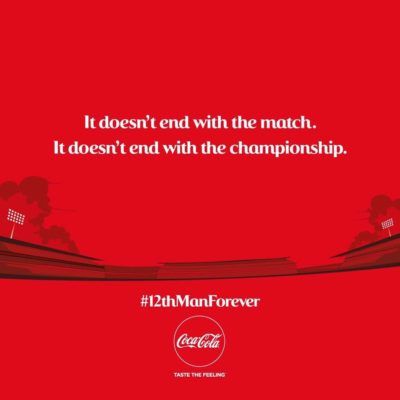 In this era of instant messaging and emojis, Content is still going to rule over the kingdom. Creativity if caged can be detrimental. Be in the game, spice up your knowledge, and just let your nerdy juices flow. Make it more about the audience and they'll make it all about the brand they love and support!
And if you feel, this is all too much for you to learn and follow, simply hire someone who'll do it for you. Let someone experienced and witty drive your campaigns while you take the shotgun.
Happy Captioning!
---
--- ---
Related Articles