5 Easy Steps To Start Digital Marketing For Restaurants
Published By RS Softwire
---
Arsalan khan
10 months ago
|
6 min read
---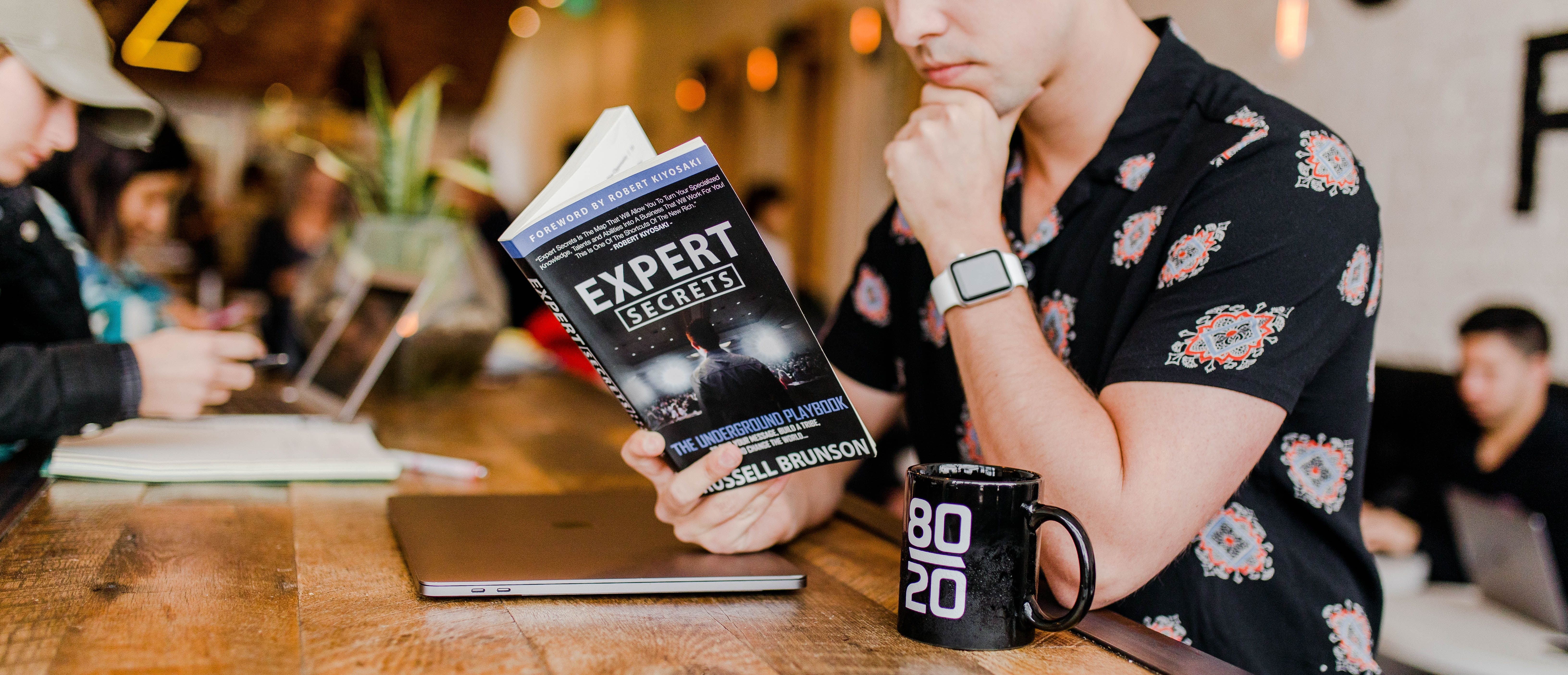 Restaurants are one of the most popular types of businesses, and for good reason. They offer a unique experience that can't be found at any other type of business. That being said, restaurants face a lot of competition from all sorts of places, including online. In this blog post, we're going to outline five easy steps you can take to start digital marketing for your restaurant. By following these steps, you'll be on your way to building a strong online presence and attracting more customers or if you want to market your restaurants you can consult RS Softwire.
What is digital marketing?
Digital marketing is all about using digital tools and channels to reach and engage customers. It can encompass everything from creating a website or blog, to developing social media campaigns, to using search engine optimization techniques.
There are a number of different ways that restaurants can use digital marketing to reach their target audience. Some common methods include:
Creating a Website or Blog:
A website or blog is an excellent way to provide customers with information about your restaurant and brand, as well as to keep them up-to-date on the latest news and developments. You can also use it to promote special offers and events, and to connect with potential customers online.
Developing Social Media Accounts:
Social media platforms like Facebook, Twitter, Instagram, and Pinterest offer a unique opportunity for restaurants to reach out directly to their target audience. You can use these platforms to share photos and videos of your food (and even some behind-the-scenes footage!), as well as post updates about your restaurant's operations.
Using Search Engine Optimization Techniques:
SEO is the process of optimizing your website content so that it appears higher in search engine results pages (SERPs). This can help you attract more visitors from the relevant Google searches, which in turn could lead to more sales. There are a number of different ways you can optimize your site for SEO, including keyword placement within titles, descriptions, tags, etc.; appropriate image usage; creating mobile-friendly versions of your website; etc.
The basics of digital marketing for restaurants
Digital marketing begins with understanding how customers interact with brands online and what methods work best for your restaurant. There are a few key tools that any restaurant can use to reach its target audience:
1. Website:
A good website is essential for digital marketing, as it allows you to target your audience more directly. You can use website analytics to see which sections of the website are most popular and make changes accordingly. You can also create customized landing pages and email campaigns using lead capture forms on your website.
2. Social Media:
Social media has become an essential part of marketing for restaurants. Sites like Facebook, Twitter, and Yelp allow you to reach a large audience quickly and cheaply. Use social media platforms to post updates about specials, announce new menu items, or promote events. Make sure you have a strong social media presence so potential diners know about your restaurant!
3. Email Marketing:
Email marketing is another great way to reach potential diners without spending a lot of money on advertising. Use email newsletters to keep customers up-to-date on the latest news and events at your restaurant, as well as new menu items and discounts. Use automated email campaigns to send out purchase reminders or sweepstakes entries automatically.
4. Search Engine Optimization (SEO):
SEO is important for any restaurant looking to rank high in search engines results pages (SERPs). This means optimizing your site content, layout, titles, keywords, and images for your website. You can read case study of restaurant as how we help them rank there band.
How to create a digital marketing plan for your restaurant
Starting a digital marketing campaign for your restaurant can be daunting, but with the right tools and strategies, it can be a fun and rewarding experience. Here are six easy steps to getting started:
1. Choose your platform. There are dozens of digital marketing platforms available, so start by deciding which one is best suited for your restaurant and its target audience. Some popular platforms include Google Ad Words, Facebook Ads, and LinkedIn Ads.
2. Create a strategy. Once you have chosen your platform, create a strategy for using it. This includes understanding how each tool works and what campaigns work best for your restaurant.
3. Get organized. Before starting any digital marketing campaigns, make sure you have all the necessary resources ready: artwork, copywriting templates, etc. This will help you avoid wasting time and money on campaigns that won't work.
4. Test and iterate until you reach your goals. Always test new campaigns before launching them to see if they're successful in reaching your goals; then make adjustments as needed. Be patient - success with digital marketing takes time and effort!
5. Measure results regularly and track progress towards your business objectives overall! Use tracking tools to measure whether or not your campaigns are yielding the results you expect; this will help you adjust tactics as needed while keeping track of long-term progress (and making course corrections along the way).
6. Stay up-to-date with the latest trends and technology developments.
Setting up your restaurant's website
If you own or manage a restaurant, there is no doubt that having your own website is critical for marketing and SEO purposes. Your website can be the primary way customers learn about your restaurant, place orders, and learn about your menu. Additionally, a well-designed website can help you attract new customers, build relationships with longtime patrons, and even generate leads for your business.
There are a few things you should consider when setting up your restaurant's website. First, make sure the website design reflects the brand and style of your restaurant. This includes choosing an appropriately themed domain name and selecting an appropriate web hosting provider. Next, create content that is relevant to your target audience and promote it on your website using effective online marketing strategies such as social media amplification and paid search advertising. Finally, stay up to date with technology trends so that your website looks fresh and modern. By following these easy steps, you can ensure that your restaurant's website is successful in attracting customers and growing revenue
Creating and executing a social media marketing strategy
In order to be successful with social media marketing for restaurants, you will need to create a strategy and execute it consistently. Here are some easy steps to get started:
1. Identify your target market. Who is your ideal customer? What demographic does your restaurant appeal to? Once you have this information, start tailoring your marketing messages and strategies to reach those individuals.
2. Acquire a social media account for each of the major platforms (Facebook, Twitter, Google+, and LinkedIn). These accounts will allow you to share content and interact with potential and current customers. Be sure to designate a responsible individual(s) to manage these accounts on a daily basis.
3. Prioritize content creation. When creating content for social media, be sure that it is relevant and interesting to your target audience. Try to post new content several times per week, and make sure that it is well-written and engaging.
4. Monitor results regularly. Evaluate how well your social media campaigns are performing by tracking clicks on posts, shares of stories, etc... Use this data to refine your strategies as needed
Researching your competition and creating an effective branding strategy
When starting any marketing campaign, it's important to be well-informed of your competition. This can help you create an effective branding strategy, as well as target the right customers with your ads and marketing materials.
To start, compile a list of your restaurant's competitors. You can find this information by searching online or examining public records. Next, analyze their branding strategies and see how you can improve upon them. For example, if one restaurant is using a cute mascot to attract customers, consider adopting a similar approach yourself.
Once you have a good understanding of your competition, it's time to develop a marketing plan tailored specifically for your restaurant. Begin by creating an advertising budget and determining which channels are most effective for reaching your target audience. Then, create targeted content (blog posts, social media posts, etc.), and put together an effective advertising campaign. Enlist the help of a professional graphic designer to make sure everything looks great on the web and in print.
By taking these easy steps, you can start digital marketing for your restaurant today!
Conclusion
Starting a digital marketing campaign for your restaurant can be daunting, but with the right steps and plan in place it can be a very successful endeavor. By following these five easy steps, you will have everything you need to get started and see your business grow. So go ahead and give digital marketing campaigns a try – you might be surprised at just how well they can work for your restaurant!
---
--- ---
Related Articles