5 Eco-Friendly Ideas for Your Home Office
Going eco-friendly doesn't mean sacrificing money.
By working from home, and not using any transport daily, you are already doing good for your Earth. However, you can do more to lessen environmental footprints.
While some people think having an eco-friendly office is a huge investment, but it is not. Keep on reading for five simple eco-friendly ideas that will make your space healthy, fresh, and greener.
Before moving to the ideas, let's know what eco-friendly office is?
An eco-friendly office is a home office whose interior and operations create a positive impact on the environment. Despite environmental benefits, it also reduces the stress and anxiety that we often experience when doing work. It brings some balance back into your life and offers a seamless working experience.
Top Eco-Friendly Ideas for Home Office
As a freelancer, I do my job from home. To increase productivity and positivity in work, I created my office eco-friendly. And I must say, it has increased my productivity, and make my life more sustainable. So, without further ado, I am going to share some to eco-friendly ideas for home office.
Make the Most of Natural Lights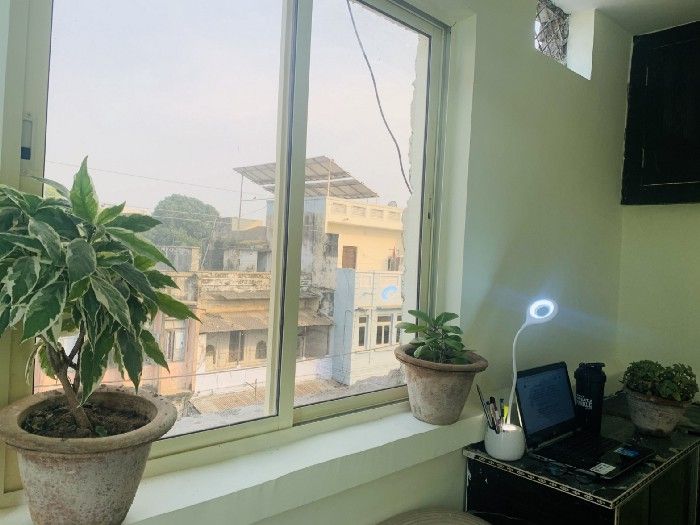 I have gotten the opportunity to choose a sun face room where I put my office. If you also have space with plenty of natural lights, then opt for it.
Install a glass window, which allows natural lights to hit on the walls of your room and create a warm, positive and healthy environment. Plus, this move also reduces energy bills.
2. Opt for sustainable material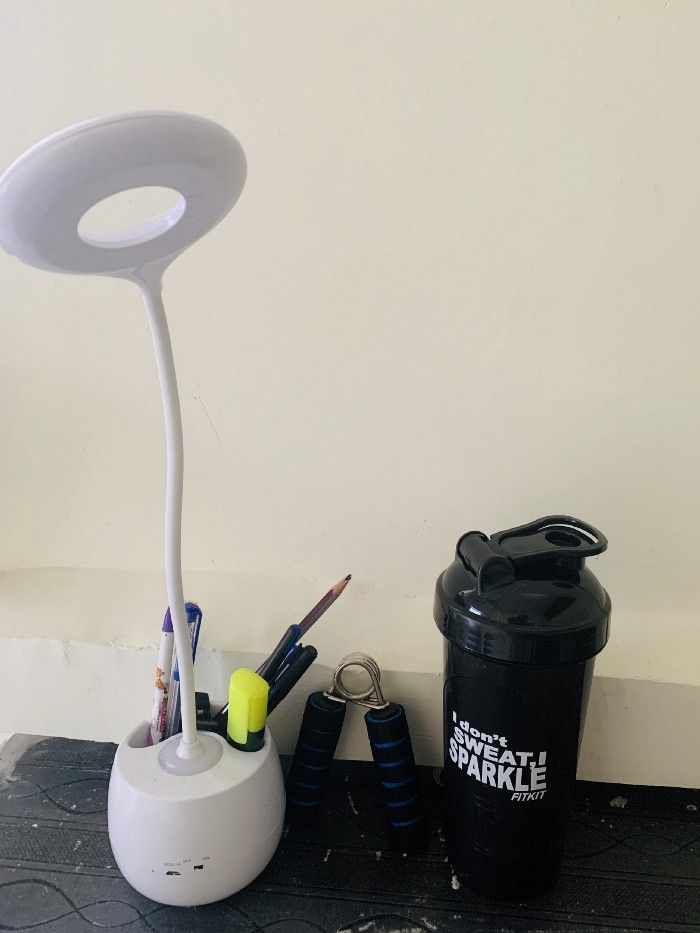 I have made my desk with my old wooden door. Talk to your interior designer and ask him to install things that are made with sustainable material.
Right from the desk, chair, bookshelf to vision board, purchase cork, bamboo or reclaimed wood. If nothing else, at least purchase things from the local market.
3. Look for VOC-free paints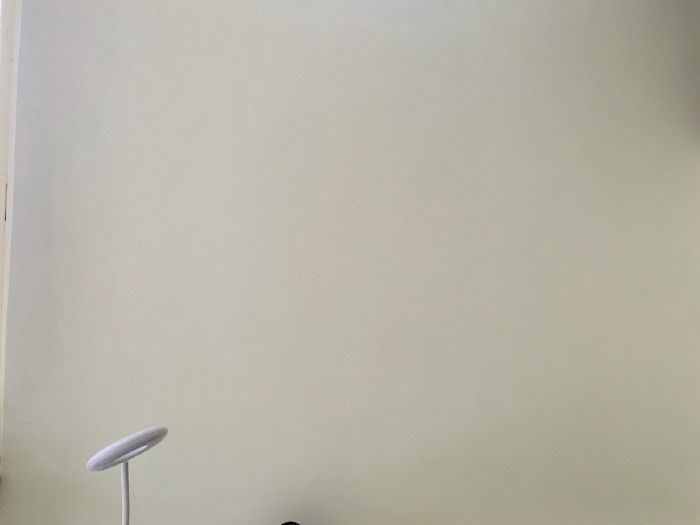 Are you completely renovating a space? If yes, then you need to change the colour of the walls as well. It would be good if you stick to low or zero VOC free paints. These paints release no volatile compounds that can harm your health.
4. Place Plants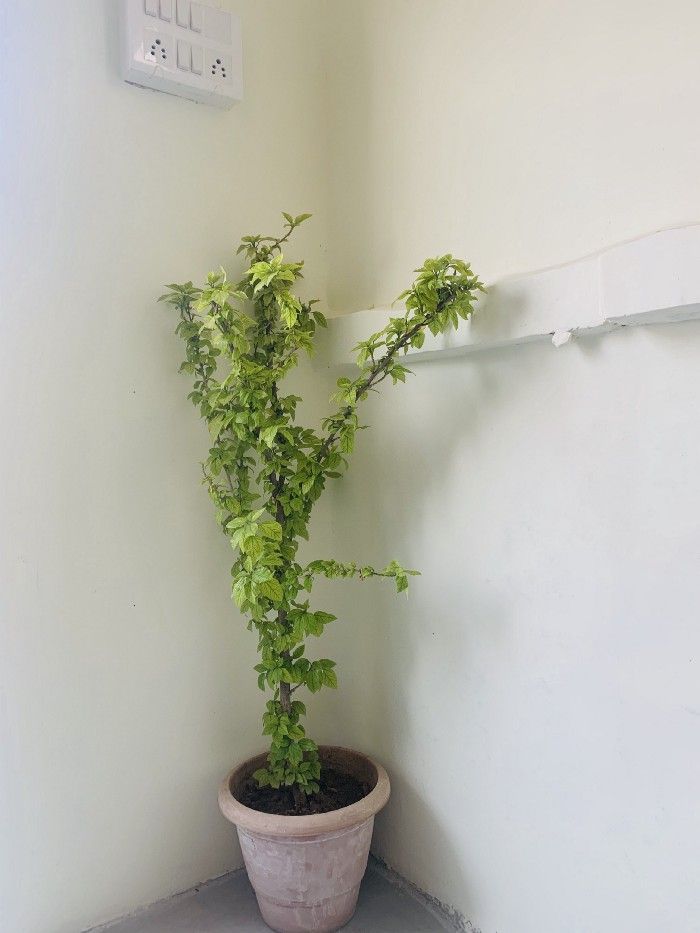 The more showcase plants, the better. I have kept three plants in your office. Whenever I feel low, or seek for the positive vibes, I just look at the plants for 5 minutes;
they will make me motivated and give me lots of positive vibes. So, keep at least 3–4 plants in your home office that will create a peaceful environment.
5. Reuse, Recycle and Reduce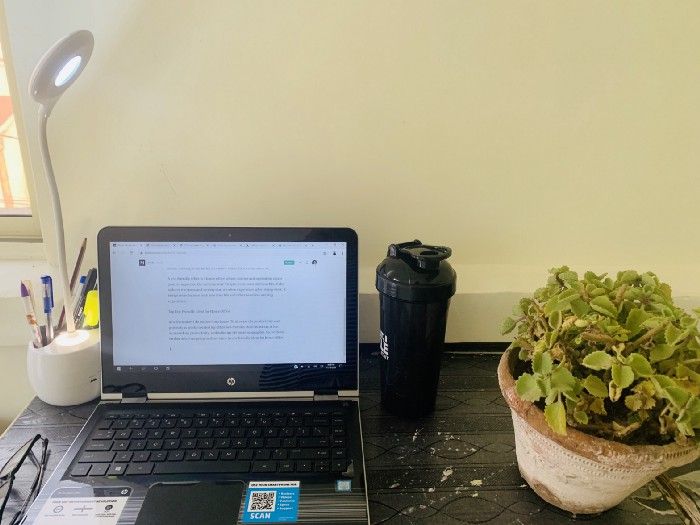 Reuse, recycle and reduce added bonus in your home office. With a little touch of creativity, you can save you huge money. Reduce all the items that you don't need in your home office.
I have a lamp in which I put all my pens, rubber bands, phone, and other office supplies. In terms of reducing, I suggest you sell or donate the furniture that no longer needs.
Final Say
Now you know, creating an eco-friendly office doesn't require huge money and not a difficult task. Some quick research, DIY, creativity, and a keen eye on the selective sustainable things can make your home office eco-friendly.
Let me how much you like my efforts.
---
--- ---
Related Articles