5 Inspiring Podcast Alternatives to the News
5 informative podcasts to listen to - that are more inspiring than the news!
2020: a year filled with 24-hour, global, in-your-pocket news stories that certainly haven't felt this anxiety-inducing before in my lifetime. "Headline stress disorder" - coined by Washington Post psychologist Steven Stosny to describe the collective unease we felt watching the tumultuous politics of 2016 - never felt more relevant than now!
Of course, it can be useful, interesting and even responsible to stay updated on current affairs, but I like keeping the number of articles I read to a minimum. More than that can detract from our happiness — research has found that watching the news can negatively impact our mental well-being - and that was before the pandemic.
Instead of stress-scrolling, I joined the podcast party (a little late) in lockdown. I find it inspiring and informative to hear what some of the world's greatest interviewers and their subjects have to say about their life stories, the workings of the world and our potential future; often in a far more honest, astute and creative way than the average politician, and all in a neat 30–90 minute episode. High-quality podcast episodes make great walking, tidying or cooking companions if you live alone or, indeed, need a break from the people you live with!
Here are five podcast series to help enlighten your lockdown:
The Tim Ferriss Show ~ Tim Ferriss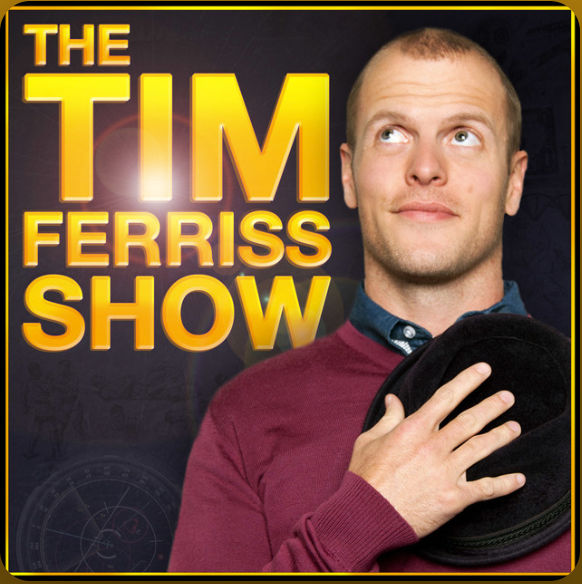 Wildly successful author, entrepreneur and investor Tim Ferriss' well-established series is frequently rated as a leading business podcast. Ferriss has amassed over 500m downloads interviewing fellow great minds on a vast range of topics, including: mental well-being, investing, personal growth and sustainability. He has recorded discussions with the likes of PayPal Founder Peter Thiel; best-selling author Malcolm Gladwell; spiritual thought-leader Jack Kornfield; and actor Jamie Foxx.
Pandemic-era episodes include an excellent overview of "Tactics for Relationships in Quarantine" with top couples' therapist Esther Perel. I enjoyed Ferriss' discussion with best-selling author and entrepreneur Ryan Holiday on mental resilience and stoicism during the crisis; as well as a shorter episode of his popular 2016 TedTalk on "Fear Setting" — his favorite exercise to avoid analysis paralysis during difficult decision-making.
Tim's intelligent questioning, futurist insights, personable manner, and thoughtful guests provide welcome rays of insight during these stressful times.
2. Mindvalley Podcast ~ Vishen Lakhiani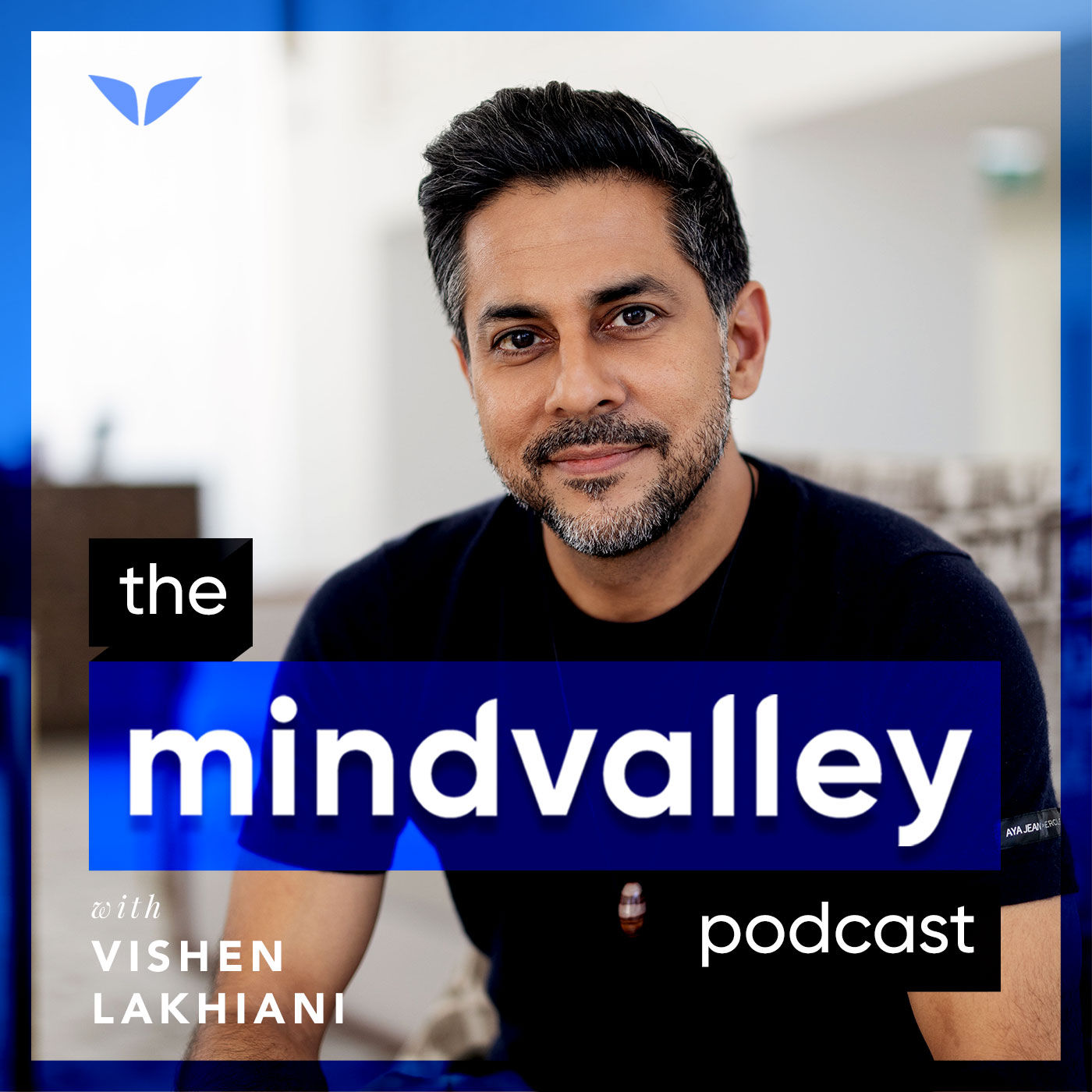 Vishen Lakhiani is the "entrepreneur, author and activist" founder of MindValley — a world-renowned wellness umbrella for the eponymous online personal development platform and A-Fest conference. Lakhiani has a "a 20-Year plan to upgrade humanity" through transformative initiatives in education, health and working culture, among others.
I agree with his belief that society is "at a turning point". The world can no longer focus purely on short-term profits - but also need to prize and prioritize the well-being of humanity and all other living species on Earth - for us to thrive (and even survive). This comes across in his podcast as a legitimate, top motivator for his endeavors.
Lakhiani's interview manner is an endearing fusion of confidence and vulnerability, wisdom and humility. I've enjoyed inspiring episodes packed with life-upgrading tips on "How to Create a Bright Mind" and "Find Inner Piece" during lockdown, as well as "5 Lessons coronavirus can teach us". Lakhiani gathers a line-up of some of the world's leading lights from areas like spirituality, top human performance, relationships and health (like Steven Kotler and Emily Fletcher), giving us insights into making positive steps towards being the best version of ourselves.
3. The Mind: Unlocked Podcast ~ Niraj Shah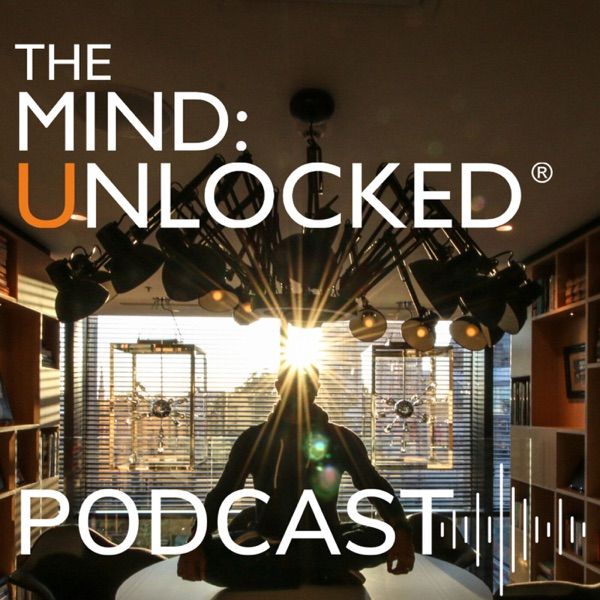 A fresh and inspiring series for 2020 hosted by Niraj Shah —  the Co-Founder of mental well-being business Mind: Unlocked. Shah's successful corporate career flipped upside-down when he inexplicably suffered a stroke aged 30. Now fully recovered, he turned a serious health scare into his passion for meditation, mindset and health optimization (or, as Silicon Valley calls it — "bio-hacking").
Through his leading role at TransTech Lab Europe and years on the London wellness scene — he led an iconic mass-meditation session on a closed-down Tower Bridge in 2019 — Shah brings together fascinating friends and peers to discuss cutting-edge mental well-being tactics. He is an accomplished speaker and this shows, often featured as a star meditation and bio-hacking expert at wellness conferences like Wanderlust and Live Well London.
The first handful of episodes include interviews with a former Google productivity expert, ex-Olympic athlete and a leading UK psychotherapist-turned-entrepreneur — discussing everything from optimizing sleep, transforming your habits and the effects of social media on body image. If you've been feeling a little off during lockdown (and haven't we all at some point), this podcast offers heaps of actionable and motivating mental and physical health ideas.
4. Grounded with Louis Theroux ~ Louis Theroux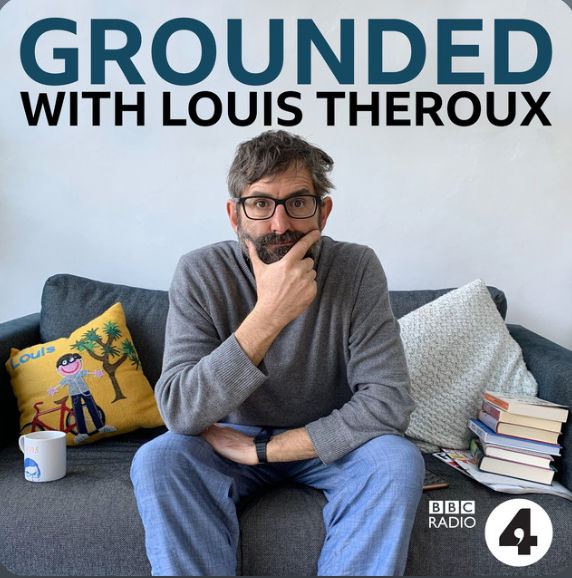 Here you can check out award-winning British-American documentary filmmaker, journalist and author Louis Theroux's world-renowned but unassumingly incisive interview techniques. Twenty years ago, Theroux launched his acclaimed BBC Two television series, "When Louis Met…", exploring personal details of some of the world's most interesting characters - including cult leaders, Michael Jackson and tiger kings - and here he brings his fascinating experiences and network to his new, and first, podcast series.
BBC Radio 4 commissioned Theroux's series of interviews from lockdown, with "high-profile people he's been longing to talk to — a fascinating mix of the celebrated, the controversial and the mysterious.". Two of my favourite episodes have been his interview with actor and leading "Me Too" activist Rose McGowan, and with campaigner and actor Sir Lenny Henry. After all, it's great to press an ear to what some of the world's most unusual people are doing and feeling during these unprecedented times, along with some of their stories from the "old normal".
5. Making Sense Podcast ~ Sam Harris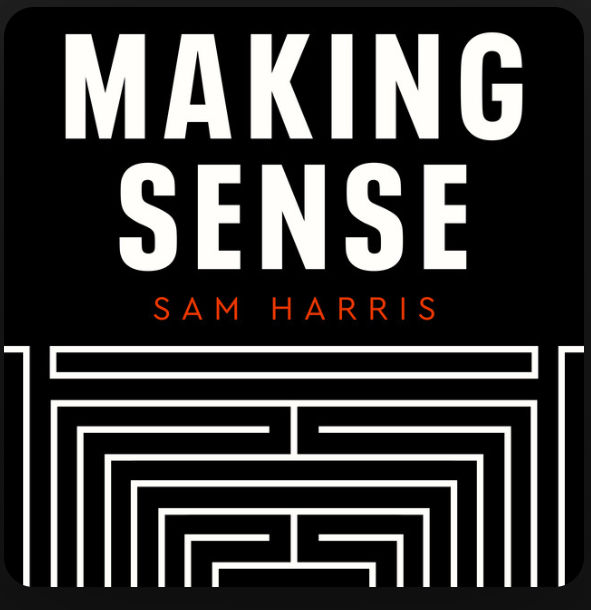 Neuroscientist and philosopher Sam Harris' interview manner is nowhere near as intimidating as his resume - his accolades include being a New York Times bestselling author and creator of top meditation app Waking Up. His award-winning Making Sense podcast explores clever questions (and answers) about the workings of society, the human mind and current affairs.
During the coronavirus crisis, the Making Sense series has been intelligently covering unknown potentialities with world-renowned experts — often discussing ideas at depths that mainstream politicians and news outlets dare not go to. An episode with Yale Professor Paul Bloom discusses a range of thought-provoking topics such as "the false trade-off between the economy and public health, putting a price on human life" and "the long term psychological effects of the pandemic". Harris' recent practical interviews on "The New Future of Work", "Social Cohesion is Everything" and "The Science of Happiness" — are expansive and informative. If you've been frustrated with a lack of well-thought out information, or a crystal ball, Making Sense episodes provide useful glimpses into the world's potential post-COVID-19 future.
Final thoughts…
You can catch all of these uplifting and informative podcasts at their own sites, or streaming apps like Spotify or Apple Podcasts. I hope they give you as many welcome smiles and "ah ha" moments as they have for me during these strange, uncertain times.
~ Thanks for reading, you can find more personal development content at www.jessicawarren.co
---
--- ---
Related Articles