5 Must-Try Halal Food Restaurant in Bangkok
Publish by RS Softwire
---
Arsalan khan
5 months ago
|
3 min read
---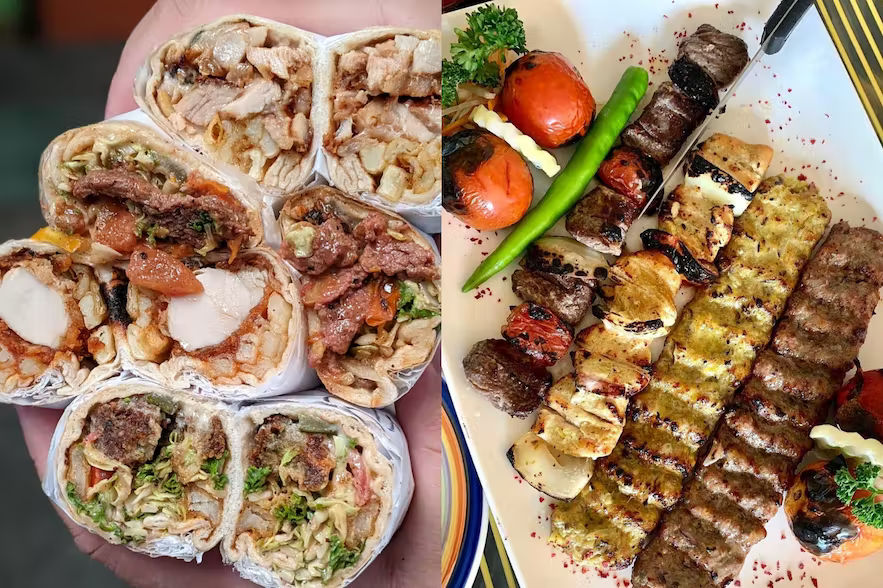 If you're Muslim and looking for a delicious and halal meal, you're in luck. Bangkok has a number of excellent halal restaurants that cater to all needs and desires. In this blog post, we'll explore five must-try restaurants in Bangkok that are perfect for any Muslim looking for a delicious and halal meal. From Thai street food to international cuisine, there's something for everyone.
What is Halal?
Halal is an Islamic dietary law that requires that food be prepared in a way that does not involve any forbidden ingredients or methods. This means that Halal food typically contains no pork, alcohol, or other items that are considered haram (forbidden). When ordering at a Halal restaurant, it is important to ask about the restaurant's specific standards. Some restaurants may only serve Halal meat, while others may prepare both Muslim and non-Muslim foods on the same menu.
5 Must-try Halal Food Restaurants in Bangkok
To experience truly authentic Halal food in Bangkok, be sure to try out one of the city's many restaurants that specialize in this cuisine. Whether you're looking for a quick bite or an evening meal, here are five must-try Halal restaurants in Bangkok.
1. Grilled Town
Grilled Town is the popular restaurant located in Suriya Wong, Bang Rak, and serves some of the best Halal Pakistani food in bangkok. The menu features some mouthwatering dishes such as samosa, chicken tikka, Beef Haleem, Biryani, and BBQ.
2. Al-Hinda dining hall
If you're looking for a more formal dining experience, then head over to Al-Hinda dining hall. This ornate establishment offers a wide variety of quality Halal cuisine, including kebabs, tagines, and curries.
3. Ibtihaj fast food chain
If you're on the go and craving some delicious Halal food, then Ibtihaj is the perfect chain for you. This fast food chain offers halal versions of popular Western foods such as burgers and pizza.
4 . Al-Baghdadi Restaurant
If you fancy trying out some traditional Middle Eastern cuisine, then head over to Al-Baghdadi restaurant. This cozy eatery serves up mouth-watering mezze plates such as falafel balls and tabouleh salad.
The benefits of eating Halal food
There are many benefits to eating Halal food, both for Muslims and non-Muslims alike. For Muslims, Halal food is considered to be the most pure form of food because it meets Islamic dietary laws. These laws are centered on avoiding any type of pork or blood, which are both considered sacrificial animals according to Islam.For non-Muslims, consuming Halal food can also offer some health benefits. For example, Halal meat is generally lower in fat and cholesterol than other types of meat, and it is often free of additives and preservatives. As well, Halal food typically contains more vitamins and minerals than conventional food.Finally, eating Halal food can help build community relationships between Muslims and non-Muslims. By sharing common experiences and traditions related to Islam, participants can develop stronger ties that will last long beyond the boundaries of the restaurant setting.
What does Halal mean for restaurants?
Halal means permissible in Islamic law. Restaurants that serve halal food are required to follow specific guidelines set by the Islamic religious authorities. These guidelines cover everything from how food is prepared to what ingredients can be used. In general, halal restaurants aim to provide an affordable and convenient meal option for Muslims. Many also offer special dietary options, such as vegetarian or vegan meals, for those who adhere to Islamic principles. Some of Bangkok's best halal food can be found at...
1. Mawlamyine Muslim Restaurant:
Situated in a quiet corner of Yaowarat Road, Mawlamyine Muslim Restaurant is a popular stop for Halal eaters and meat-free seekers alike. The extensive menu includes something for everyone, from starters like samosas and curry puffs to main courses like chicken tikka masala and beef rendang. Prices are reasonably reasonable, making this a great option for budget-minded diners.
2. Halal Fresh Cafe:
Another favorite of budget-minded Halal eaters, Halal Fresh Cafe offers à la carte menus as well as set meal deals that include both dishes and drinks (perfect for couples or small groups). The cafe is located near Siam Square on Ratchadamnoen Klang Road, so it's easy to get there no matter where you are in Bangkok.
3. BOKAAM:
If you're looking for some of the best international
Conclusion
Bangkok is a city that has something for everyone, which is why it's no surprise that there are so many great food restaurants available. Whether you're looking for an eclectic mix of international cuisine or want to try some traditional Thai dishes, Bangkok has got you covered. In this article, we've highlighted five of the best halal food restaurants in Bangkok and given you recommendations on what to order. So whether you're looking for a casual meal with friends or an upscale experience worth celebrating, Bangkok has everything you need!
---
--- ---
Related Articles