5 reasons to love remote facilitation
What we've learned on mastering facilitation in a fully remote environment.
Facilitation is the art of planning and leading activities to help a group of people fully collaborate and reach a shared outcome. Naturally, the challenge of a facilitator is not the same for face-to-face meetings than for remote gatherings.
The interaction dynamics vary greatly, and communication cues can feel somehow limited.
How can you read a room when people are not physically there? It might strike as hard at first, but it is possible to conduct productive workshops in a remote environment.
We want to share with you 5 reasons to choose remote over face-to-face workshops so you can take full advantage of distributed collaboration and actually enjoy it.
1. In remote sessions, you can gather your team more efficiently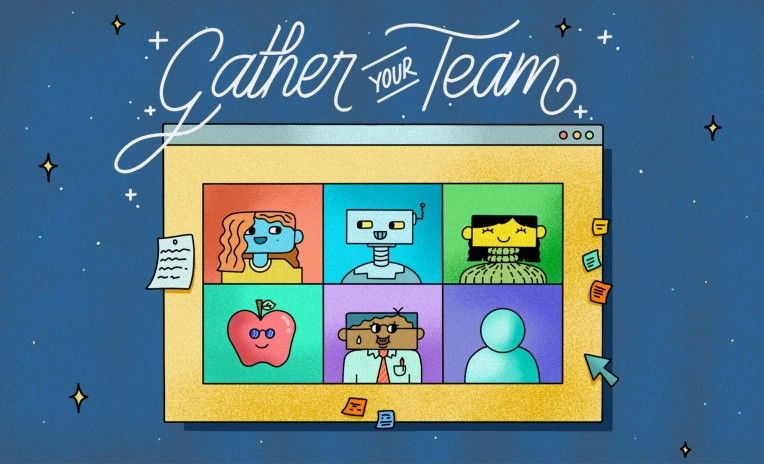 The end of the quarter is near. The team is hitting the project release, lots of things to figure out, and a short time to do so. An email arrives telling you that you have to make space on your agenda for the next initiative definition, but you've never heard of that project.
Are you familiar with this situation?
Having the right people assembled with enough context and conviction about the workshop's goals is the first step for a productive session.
In face-to-face environments, we often engage with people to provide them with context so they can empathize with our initiatives.
This can be time-consuming and even energy-draining, especially for people who tend to be more on the introverted side of the spectrum. However, in remote environments, you can take advantage of tools around you to get buy-in from your participants more efficiently.
Start by giving them a heads up through an instant communication channel, explaining the initiative briefly, and why you think their presence is valuable.
The heads up lets the participants know about the scope and express possible concerns. Continue by sharing the invitation and agenda to allow them to understand your workshop thoroughly and have enough information to decide to invest their time in it.
Participants can prepare themselves in advance. Provide them with a set of precise instructions to install any required software so they can do it before the workshop, and assign them a quick exercise to get familiar with the platform.
Pro tip: If you want to go the extra mile or feel that you need to express yourself more clearly, record a quick video message. Using apps like QuickTime, Camtasia, or Loom, you can present a couple of slides to explain the project or demo the tool you'll use during your meeting. By doing this, you'll make sure everybody arrives at your workshop sharp and ready to collaborate.
2. In remote sessions, you can assign more roles: active participants and listeners or note-takers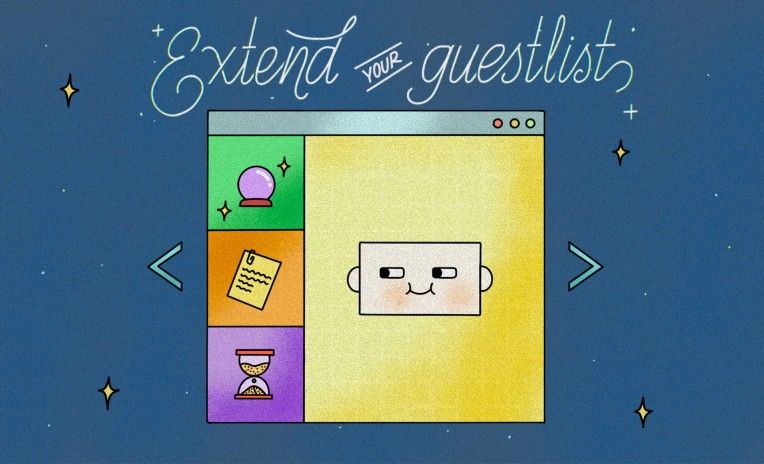 Invite as many participants as needed, as long as you assign each person a role. You must include someone with the authority to make decisions and some of the people who build the product or run the service (these are your active participants).
It's recommended to have a maximum of 10 active participants in UX workshops. In addition to them, you can invite listeners and note-takers from different areas of the organization, their attendance isn't mandatory but is highly suggested.
It's always a good idea to have Dev and QA teams in defining and ideation sessions. The big plus is that they will understand user needs and the project's scope from an early stage.
We once invited a group of 8+ developers to a workshop, in addition to the main stakeholders. Having them helped us identify risky assumptions and build a strong base for implementation.
You might think that more people equals more trouble. Happily, the logistics of a remote session aren't as stressful as face-to-face meetings.
"We need a room for ten people with at least two whiteboards. The client has no space, and they refuse to come to our office."
Remote sessions let you forget about the hassle of finding the right space and resources for a high number of attendees. The less time you spend on logistics, travel arrangements, and bureaucracy, the more time you get to plan the right activities and expected outcomes for your session.
Not only that, the visibility of the screen will not be a problem anymore. Everybody will have a full-definition screen in front of their eyes during the workshop.
Pro tip: Boost the confidence of your individual contributors. Being part of workshops that are usually reserved for specific stakeholders, helps increase the level of ownership across the whole team.
3. In remote sessions, your agenda becomes more flexible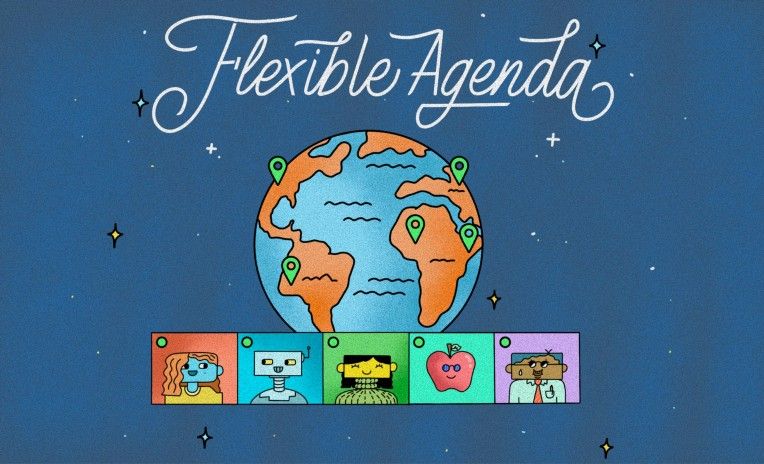 Will you have to compromise your agenda in a remote workshop? The answer is no. You can still reach your goals if you learn to be flexible and obtain some benefits in return.
In remote facilitation, the session's pace relies on your planning skills (unfortunately, you cannot adapt your schedule based on the vibe of the room).
You can set a realistic agenda if you have two things in mind: breaks and tool walk-throughs. Break times will keep your audience focused and motivated, and it will reflect in your results. Assign a time to perform walk-throughs into the tools used during the workshop (e.g., Mural, Miro).
This will save you time and will let the participants contribute to their full potential.
Flexibility is one of the most important perks of remote collaboration. You will be able to gather during times not commonly possible to meet or with participants from different locations, even time zones.
Backstage communication with your team allows you to be more flexible (we wish we could have it in face-to-face workshops). You can quickly tackle problems as they come up, discuss ongoing plans, or communicate an important message, using tools like Slack or WhatsApp.
Having separate conversations in a chat is less disruptive for your audience (they won't even notice you are having a side conversation), and more efficient for you and your team. On top of that, you will be able to track your participants' reactions through the meeting's chat.
Pro tip: Decision makers (e.g., CEOs, VPs, managers) with busy agendas won't be a stopper anymore. Remote sessions give enough flexibility to stakeholders who can't commit to a day or week of workshops. They can drop in and out from conversations, allowing your team to get continuous feedback and rapid progress.
4. In remote sessions, you gain a new perspective to solve problems on the go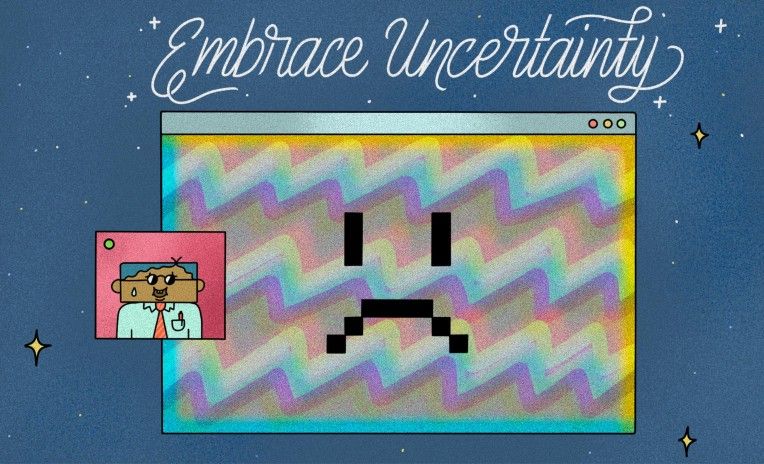 Maybe you think that because you're about to go remote, everything will be perfect, but it's not the case.
Similar to face-to-face sessions, you must be ready for the unexpected. Some situations will be out of your control, and that's OK, just go with the flow. Here are some tips that will help you deal with potential problems:
Elevate the role of the moderator. Besides hosting and leading the conversation, the moderator can mute and unmute participants whenever necessary. An excellent solution to background noise or unwanted interruptions.
Be empathetic and patient with participants that are new to remote workshops.
Prepare a canvas with a dedicated area for each participant/team so they know where they can work.
Explore the tool you're using and imagine ways in which users can get lost. Ideate ways to prevent it and how to bring them back on track.
Avoid interruptions during the workshop. Use a private chat to address 1:1 issues or questions.
Have some time in between exercises for quick recaps or wrap-ups. This will help participants that weren't fully available during the session to join the conversation.
In case of doubt, go to Google. If a question surges, and you aren't 100% sure of the answer, do a quick search and fact-check the content you are not familiar with.
Pro tip: Define etiquette rules at the beginning of the workshop (e.g., Activate your microphone only when you need to participate in a workshop related activity).
Since everyone will be virtually connected and not in a physical room, it will be challenging to keep away from distractions. Some participants will be tempted to check their phones, having side conversations with their microphone on, or attending personal issues — the etiquette rules can help you avoid these kinds of behaviors.
5. In remote sessions, you can spend less time and resources on documentation and debriefing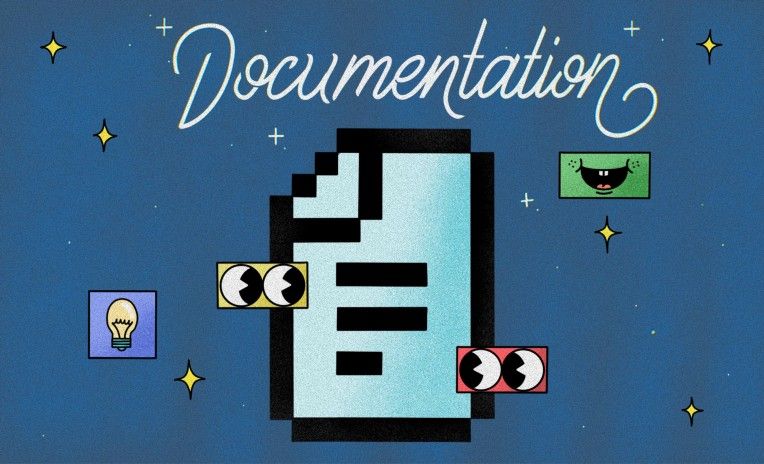 Say goodbye to transcribing hundreds of post-its after a busy day.
Think of the number of post-its you use on your average workshop. It will probably be around the hundreds, even thousands. Remote sessions allow you to have a paperless experience within multiple collaborative web apps — bringing your post-it count close to zero.
Make sure the platform you chose supports the interaction that you and your team need, such as voting, sketching, and so on.
The time you spend on debriefing will also decrease. You can share your boards with teammates and clients right after ending the session.
Instead of wasting your time trying to figure out what that lousy handwriting is trying to say, you can focus on obtaining your learnings and actionable items.
Pro tip: The environment matters! Try to reduce the amount of waste you produce in a workshop. Generations to come will thank you.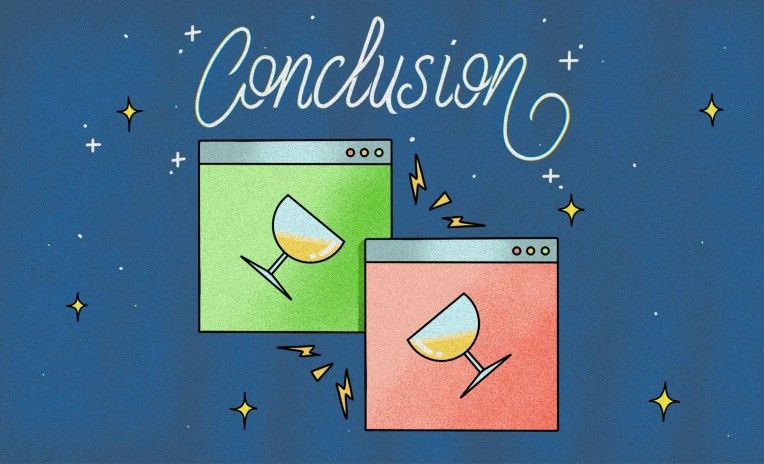 Takeaways
We collected these series of tips from a remote (holler!) workshop with different members of our design team. For most of us, a remote workshop wasn't our preferred choice, but the world's current context forced us to virtual collaboration. We adapted, learned, and changed our vision.
Now we know that we can make an informed decision in the future and choose remote over face-to-face if it best suits the project logistics.
These learnings are not always exclusive to workshops, you can apply them in different design collaboration sessions like tests or interviews. We hope you now love remote facilitation as much as we do.
---
I make digital transformation a reality; user needs and business objectives are the yin and yang of my design practice.
--- ---
Related Articles