5 Things That Must Be Abandoned Post Pandemic
What if we bounce back completely, without learning?
---
Tealfeed Guest Blog
2 years ago
|
10 min read
---
Today morning, when I read about my past coworker's emotional LinkedIn post, I felt envious. It went like this:
"I work for the best employer in the world. While I already took my laptop home on the lockdown announcement, they shipped my extra monitor and ergonomic desk to my home. So much care!"
On the other hand, my programmer friend in another company got fired as part of his employer's pandemic restructuring drive. He called me for help finding jobs for him. I advised him to look beyond mere software jobs, and aim for side project entrepreneurship.
These disparate cases made me wonder about overall disruption in the businesses at large, across the world.
To my own dismay, I got less and less worried about how soon the world will bounce back from the present crisis. The bigger risk would be to bounce back, just like it was 2019.
What if we bounce back completely, without learning?
My worries got inclined towards the more obvious outcome: What if we bounce back completely, without learning from the present crisis?
Why Bouncing Back Fully Is A Matter of Fear?
Are those limping economies really worth saving?
COVID-19 travel bans have reduced carbon emissions worldwide by 8% in 2020. Paris climate change accord dictates 8% reduction in carbon emission every year.
For 2020, we won't have to worry about meeting the target. This comes at the cost of countless job losses in travel and hospitality industry.
Yet, COVID-19 lockdown gave world the thrust like no other carbon capture technology could imagine in the next decade.
Worldwide lockdowns have got economies limping. But the bigger question is, are those economies really worth saving?
Are they in alignment with the bigger questions we face as human beings?
And it's not just about climate change, to be fair. Here I try to list out industries that must be disrupted, marginalised or substantially over-regulated in the face of new era we are about to welcome in past-pandemic world.
#1: 24 x 7 x 365 Air Travel
2 days of voluntary flight shutdown every week can achieve annual climate targets, with no impact on people's flying habits
When I was in college, my mom often advised me to walk to my university that was a mile away. I used a two-wheeler, because it was not trendy to walk to the college.
Today, I give similar advice to my colleagues who go to vacation every second month in the most affordable flight. I am the biggest sadist in the office.
In 2004, number of annual worldwide flights was 23.8 million. In 2020, it is 40.3 million.
While digital disruption has eased up so many hurdles in airline bookings, it has done little to reduce the stress air travellers face. Despite heavy digital intervention, The airport time overheads, the constrained-leg flights, and luggage woes have not changed at all. In fact, they have worsened due to more passengers and no extension in capacity.
The current cost structure of airline industry goes something like this: Countless short haul travels have played vital part in subsidising long haul travels, up to a point that economy option offer little or no extra comfort in long haul ones.
This penalises long haul travellers when it comes to in-flight (+ airport overhead) experience, but makes economy travel affordable across continents, thus providing cute boost to tourism industry.
Economy travellers in long haul flights are treated like herds, irrespective of how much they travel. Business class, available at a steeper price, does not offer substantial comfort (especially considering the airport queues and luggage management).
If one considers depleting oil levels vs not so great future for solar-powered jets, airline industry will realise that it will only increase their shelf-life by going limited.
Air travel must be substantially marginalised past pandemic, especially by reducing the short haul flights. The resulting higher costs in the long haul travel must also be compensated with improved air-travel experience for the passengers.
Air travel will do well by restricting itself to luxury segment that it was 3 decades ago, with pricing averaging between that of economy and business option. This might seem like a sadist, pessimistic advice for industry insiders. But if one considers depleting oil levels vs not so great future for solar-powered jets, they will realise they will only increase their shelf-life by opting for going limited.
In general, it wouldn't do much harm to airline economy if flights are closed worldwide 2 days every week. If 2 months of lockdown in a year can attain the climate change annual target, 2 days voluntary flight ban would achieve similar effect, with no impact on people's flying habits.
Bonus? Less need for climate summits where executives fly (ironically) business class.
Cherry on the cake? Environmentalists behind Greta Thunberg can let her focus on her personal goals rather than raising awareness.
#2: Needless Office Commute:
Employees in the following categories can do without commuting to office every day:
Supervisors
Managers
Process Consultants
Secretaries whose bosses fall into any of the above categories
Quality Control
Software professionals, including designers
All those workers whose machines can be switched on/off using a mouse, keyboard or a keypad (except for the time when they have to be monitored for damage)
Content Creators in media industry (except for recording days)
Writers, Editors and Columnists
Stock brokers and stock traders
Ticket agents in travel industry
Non-consumer facing staff in banking and insurance industry (consumer facing staff can video-conference whenever possible)
Back office staff in Governments
Journalists
Their bosses must ensure:
They can come to workplaces in well-managed schedule during a week or a month
They can work online for the rest of the time, just like they would have during pandemic or other catastrophic condition like war
(Did anyone notice a crowd-staffed startup idea in each of the above categories?)
This will not only help the climate, but also the pockets of everyone else involved: Employees would save on commute costs, and employers would save on on-premise infrastructure. Cloud bills will take a peak for some time, yes, but they will eventually witness the plateau effect when more players enter to offer price advantage.
The real bonus will be increased productivity of employees due to time + energy savings, and little or no psychological shift from home to workplace.
#3: DayCare:
Question of daycare often pits women against men for the right to work
Families have struggled grappling with the daycare question since the time women entered workforce in masses.
While tech innovations keep defining new ways of working, constraints of 8 hour work, commute and daycare costs collectively render our work-life balance equation unsolvable.
I'm on the MIT board, and a lot of our buildings now have daycare centers; it's becoming a standard.
-Megan Smith
Families that are upwardly mobile due to their growing careers usually constrain themselves near metro cities where daycare costs are quite unaffordable. Commuting to work+daycare makes everyday miserable not only for parents but also for kids. Private, at-home daycare, while still affordable to some couples, tends to deliver less in terms of childcare.
But if one digs deeper, the daycare problem exists not only at economical level but also on psychological level.
Daycare workers, however trained, injects elements that are often in conflict with parenting ideologies of working+commuting parents. Children that are served by both/single parents + childcare staff end up like being nourished by none of them, due to gap in parenting responsibilities and ownerships.
Daycare workers cannot fill the psychological void left by commuting parents. They merely guard the kids against physical harms. Digital addictions in the form of gadgets and TV induce perpetual loneliness, which results in bigger, more harmful addictions during teen age. Mary Eberstadt, a childcare expert, penned a book about agonies kids of working parents go through.
Question of daycare ends up pitting men against women wherein women's right to work is often questioned. It has resulted in countless relationships getting sour, and innumerable divorces irrespective nations, religions or ideologies.
With digital innovations promising Mars, it is a shame we haven't come up with a work culture that can accommodate both men and women yet giving them fair (if not equal) chance at raising the future of mankind.
Lockdown presented a million opportunities for working parents and children to know each other in ways that were never imaginable before. Parents have now known what they have been missing in parenting, and what daycare, however good, was unable to provide.
To sustain it, we must change the way our economies function.
Not just men and women workers, but employers have to come together to fix it for our crumbling societies.
Which brings us to our next thing.
#4: 8 Hour Work Day, 5 Day Work Week:
4 hour workday can help families get rid of daycare support even when both parents are working.
Change in commute strategies will inevitably force organisations to re-evaluate their work-hour policies.
While they are it anyway, why not make families of working staff happy by reducing daily working hours?
Our workday is defined in 19th century industrial era. Relentless worker movements brought it down to 8 hours.
Digital revolution hasn't helped much. An employee could be bugged with a Slack/WhatsApp message past working hours, but isn't free to work at home through a chat application in a similar frequency.
While tech revolutions have challenged our age-old beliefs about work-routines, power holders haven't budged enough to make it easier for their workforces.
In times of emergencies, lower working hours serve as perfect middle ground to sustain more families and businesses with reduced pay-checks.
Microsoft's recent experiment of 4-day workweek has shown very positive results. Various governments in EU have often voiced their opinions about smaller work weeks. Employees entrusted with less mandatory work hours produce more, simply out of their gratitude.
With automation at their disposal, employers are already aware the real differentiator isn't time. It's passion of their workers. They must invent and inspire ways to cultivate their passions, rather than measuring them on futile benchmarks.
In fact, in times of emergencies, lower working hours serve as perfect middle ground to sustain more families and businesses with reduced pay-checks.
Employers are already aware: the real differentiator isn't time.
Organisations must constantly play Tower of Hanoi to evaluate the work that they expect from workers. What is making their choices harder? Is it the sheer amount of work, or endless hierarchies and bureaucratic entanglement?
With 4–6 hours per day work requirement + reasonably arranged shifts, most families could get rid of daycare support even when both husband and wife are working.
#5: Main Street Restaurants (on workdays):
My cooking is so bad my kids thought Thanksgiving was to commemorate Pearl Harbor.
-Phyllis Diller
Disclosure: I am quite lazy at cooking at home.
Disclosure#2: Having enjoyed it sometimes, I highly envy gourmet food offered by employers in their cafeteria.
For the most part of my career, I always carried home-cooked food to office. It was either cooked by my buddy (made me some tough negotiator!), my mother, or my wife.
During a short time when this wasn't the case, I avoided restaurants to start my futile cooking endeavours. They became futile and I gradually lost motivation, because I spent almost 10 hours in office, including commute.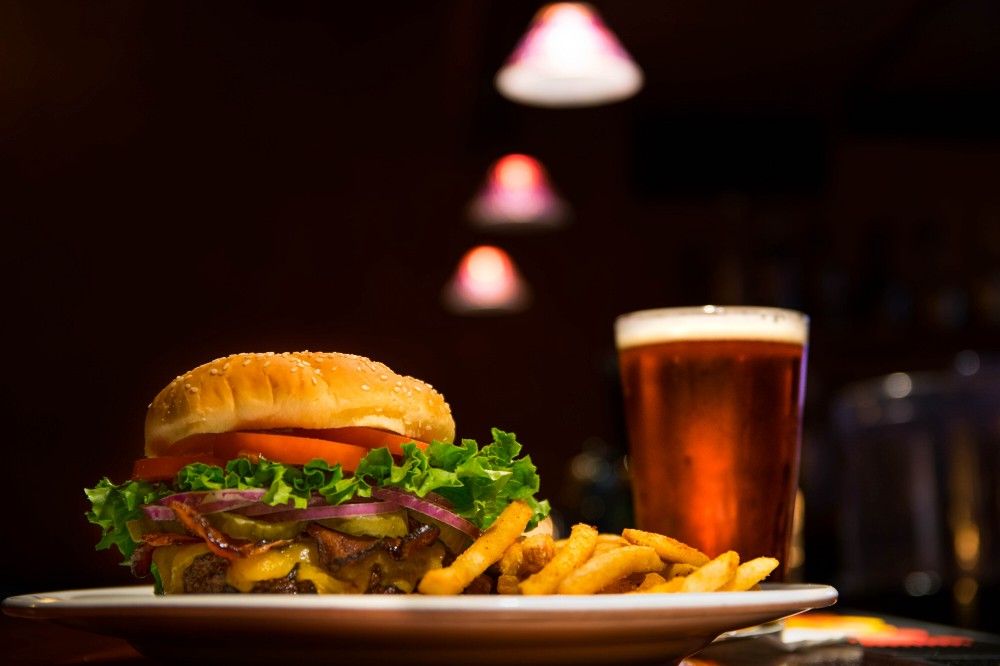 Photo by Edward Franklin on Unsplash
During times when I was at main street restaurants for lunch, I felt bad looking at chefs perspiring to meet the lunch hour demands.
In general, I have always found home-cooked food healthier. If I had more time on my side out of my filthy-commute schedule, I would not have relied upon lipid-dense oily burgers, even for a short time period. I would have rather defeated my laziness for cooking, for good.
While eating out for fine dining could enlighten our weekends, main street lunch on workdays is merely a constraint rather than choice. The joy of relishing a good, healthy meal is quite absent in the midst of a workday, often among coworkers, unless it's the company that you strive to enjoy and not the meal.
While eating out for fine dining could enlighten our weekends, eating out on workdays is merely a constraint rather than a choice.
We may not have to be constrained by work-routines: Changes in commute patterns and work hours could now enable us to reconsider our drive for home-cooked food.
If those changes occur at large, even main street restaurants might try to find newer avenues to enrich fine dining and food delivery. Those changes will collectively reduce the burden on main street traffic, fuel emissions and enormous stress restaurant workers face every lunch hour.
Conclusion:
Every catastrophe has a silver line: Everything we had to abandon by force seems consumable in limited, reasonable manner.
Every calamity has extended human capability to survive. World wars gave us three most valuable things: Many free countries, working women and computers.
Changes happen less due to scientific awareness, and more due to our need to survive economically and otherwise.
Let this pandemic leave us with something better for our kids.
This article was originally published by Pen magnet on medium.
---
Created by
Tealfeed Guest Blog
--- ---
Related Articles