5 things startup investors look for in a business plan
In this technologically advanced world, startups are an 'in thing' and are widely acclaimed for their euphoric success.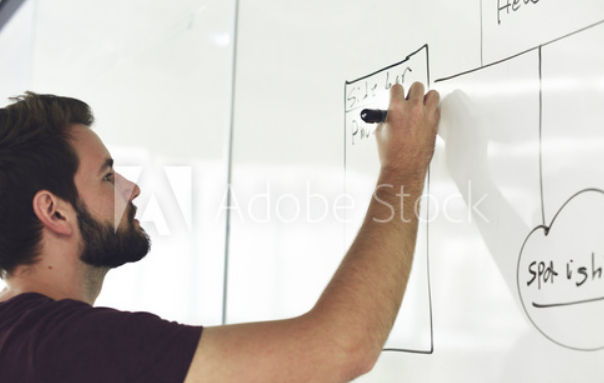 In this technologically advanced world, startups are an 'in thing' and are widely acclaimed for their euphoric success. However, not all startups garner equal interest and as much as is true, not all startups are as successful. Therefore, though investors are willing to pour in money into a startup business, there are few pointers that a business entity must ensure in its business plan for successful fundraising.
Now, fundraising is a serious business and not for the weak heart. The onus to convince the investors rests with the business entity.
Experienced investors are smart enough to realize if your business has the potential to make most of the available funds. They are skeptical about the proposal tabled in front of them and go through every application with diligence. The startups can be categorized under different heads but if it comes to fundraising, the investors always look for some common parameters before making an investment decision.
Here are the five most important points that startup investors usually enquire before finalizing an investment decision:
1. DYNAMISM
Investors look for innovation and dynamism. If your idea is not innovative or dynamic, chances are investors will get shooed away after reading the initial pages of your business plan.
A big market usually interests potential investors. Though there is no particular size that can be called a big one thing is sure that the term is not related to the present business opportunity, but also its growth prospects in the future as well. Every market has its own set of problems and solutions. Analyze the existing solutions in your target market and find out how these are different from your peers'.
In the case of an emerging market, you should focus on how the target market is expected to grow and figure out the elements for its growth. Most investors are ready to take the risk in the emerging and promising sectors as their common perception is that rising waves help all boats to sail smoothly.
2. EXECUTION CAPABILITY
A plan that looks good on paper will translate into returns only if it is well executed. All potential investors would be interested in knowing if your team is capable enough to execute the business plan and emerge as a market leader.
The investors are interested to learn the kind of expertise your team possesses and whether you will emerge as a market leader.
Do your experts have commendable skills in relation to product development, operations, sales, and marketing?
Does the team share strong chemistry and bond well?
Internal conflicts within the organization are detrimental for the business growth and therefore investors look for cohesiveness.
The investors always look for several criteria to be sure about the strength of your company.
3. COMMERCIAL ANGLE
Investment is a risk that investors take when putting in their money into a business. But, it is a calculated risk…and they want to ensure that their risk is minimal.
The best way to minimize the risks related to an investment opportunity is to convince investors that you have already put plans into action to build your brand.
Making it clear that your products are already available in the market and receiving encouraging feedbacks will successfully set your business apart from hundreds that are still in an embryonic state.
You should present real data to support what you claim about your business. It not only presents a disciplined side of your character but also your team's commitments towards making things happen.
4. INVESTOR FIT
Never dare to underestimate the significance of investor relevance. This particular term has several aspects including the particular industry where your startup business is active, the stage of your startup and investor's experience in the particular market.
It is just a slice of a big puzzle. If the investor's strategy and your business plan match in several aspects the investor will get more involved and it reflects a more obvious relevance.
You should research thoroughly and carefully. The decision will surely bring you the result. Make sure that you don't waste your time with an investor who is not fit for your plan.
5. THE UNKNOWN FACTOR
What does an Unknown or 'X' factor actually mean?
Is it luck or something else?
A point of intersection between a startup owner and an investor in terms of investment decision is an important 'X' factor.
The clicking moment or the point of intersection is sometimes, easy to detect. It can be anything from an affinity related to a common background (such as shared educational or work experiences) or a mutually known and reliable investor.
However, in most cases, the clicking point is not easy to identify. There is no easy way to recognize an investor's instinct, whether good or bad. Whatever the scenario is, the need for any startup owner is to be genuine as becoming too much sales-oriented won't take you not very far. Stretch conversation with your potential investor in a meaningful way to understand the person's background and try to figure out the positive aspects out of it.
CONCLUSION
Fundraising is a daunting process. Still, it is possible to place yourself in a strong position in order to connect to, convince and engage an investor only if you manage to polish your skill in the above-mentioned areas.
Some startup owners just go on hounding all investors. This clearly means a lack of preparation on their part as well as reflects an obvious sense of insecurity. Doing so will not only ruin your energy and waste your time but also bring you a bad reputation and it will not be easy to erase a negative tag.
Raising funds for a startup is likely to take you through a long and tiresome process. But do not worry as you can be at the front of the race by addressing the above-stated points and thus, become master of the game. It may or may not help you bag a deal but even if you fail, it will make a way for a second chance.
And who can deny that failure is the pillar of success?
---
Created by
Tealfeed Guest Blog
--- ---
Related Articles