5 Time-Wasters to Avoid as a New UX/UI Designer
Don't want to waste your newfound free time, do you? (Photo by Djim Loic on Unsplash)
You've just graduated from your UX/UI courses (congrats!) and now you're onto becoming the next best UX and/or UI designer.
So, how do you go about doing this?
Outside of internships, entry-level or mid-level positions, where do you spend your time? Your money? There's a plethora of sources, courses, and design platforms offered online all claiming to be the best ways to elevate your career.
"Get noticed by the top UX design agencies by using our platform!"
"Upload your UI designs to us and everyone will see them!"
"Join our 'Get Hired in Under 6 Months' program and only pay us when you're hired!"
These platforms or courses might say they worked wonders for "X" designer, but what are the chances you're exactly like "X" designer? Be wary of the survivorship bias used in these marketing ploys to attract new customers.
Along with this, be wary of products, services, or pitfalls that will waste your time as a UX and/or UI designer. They're hard to sniff out, and they're even harder to avoid.
A quick disclaimer: I am referencing products and services that are considered time-suckers within the United States' UX/UI job market.
1. Dribbble (or Dribbble equivalents)
Dribbble is a popular site where designers and artists share their work with a large audience of designers, artists, recruiters, and other creatives.
Most of the UI content on Dribbble showcases trendy and attractive designs that are pleasing to the eye, but most designers don't explain the process behind how they arrived at that specific solution. How your deliverables helped innovate the product is just as attractive as the cool typography scale or color palette you implemented. How you go about designing a product is as just as important as the final outcome.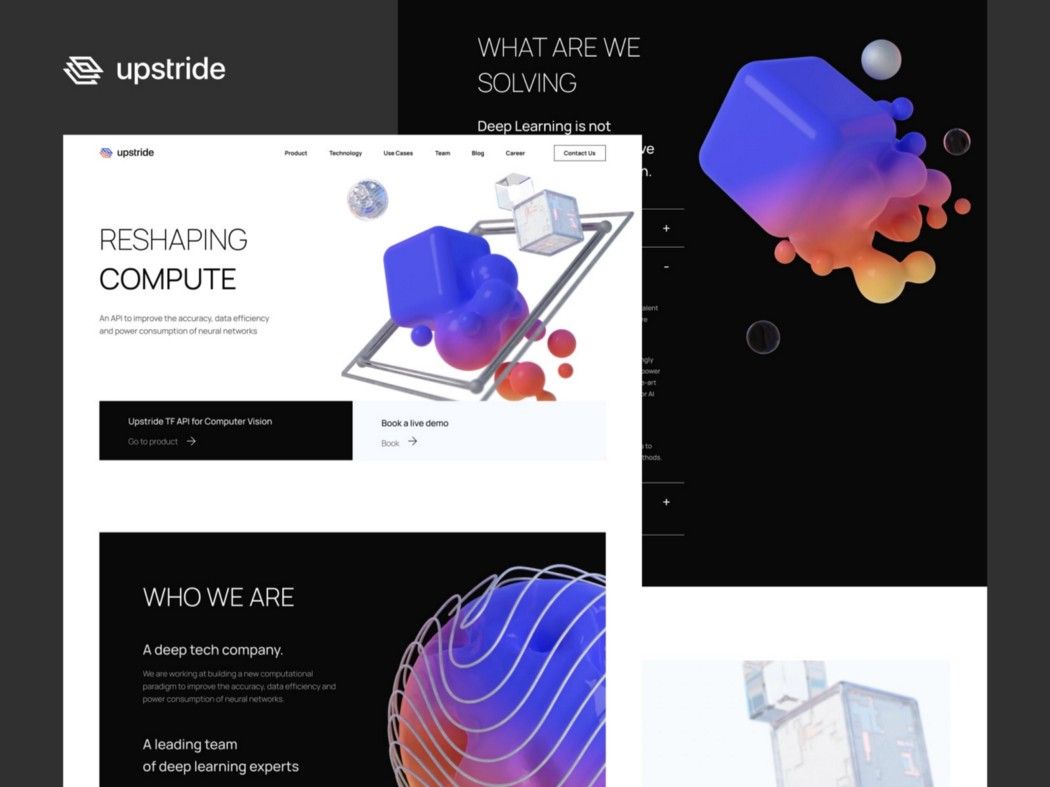 For some designers, hosting your portfolio on a similar site as Dribbble is likely the best economic decision, as Dribbble (and Behance) are reasonably cheap and require very little setup to use. If that's the case, be sure to showcase in your portfolio how you arrived at this solution and what outcomes this solution produced.
If you are using Dribbble to generate some quick inspiration for a project, keep in mind that not every design you find on Dribbble is going to follow accessibility and usability guidelines. Take your design inspiration with a grain of salt and don't let the trendy design flexes distract you from the accessibility or usability requirements required for your project.
2. Design challenges (or daily challenges)
Design challenge generators, such as Sharpen or Daily UI, offer daily or weekly design prompts which can be solved in a few quick hours. It's not bad to participate in a few design challenges here and there, especially when you're prepping for one during an interview process.
When it comes to your portfolio, though, design challenges should not make up the majority of your work. Instead, prioritize showcasing case studies and work completed over a longer period of time.
By nature, UX/UI design projects are long and extensive processes. Spending most of your effort on completing daily challenges is like only running sprints to prepare for a marathon.
3. Undervaluing your work
If you're freelancing or under contract with a client, you have to not only set your own cost, but set rates for taxes, supplies, rental/office fees, and add an appropriate profit margin fee in case anything goes awry during the project.
When you set cheap prices, the client thinks you're a cheap designer and will undervalue your work. Setting high prices implies you mean business. If clients have to pay more for deliverables, you'll gain more respect and attention from your client, leading to a stronger and healthier work relationship.
"Profitability drives loyalty." (Blair Enns)
Remember: Your price tells a lot about your work, expertise, client-to-designer relationship, and value. High prices communicate high respect.
4. Skipping the ideate/divergence stage of the design process
In a typical design process, there's a stage labeled as the Ideate or Divergence stage (depends on your prescribed methodology), where you spend time generating and ideating on ways to solve the problem(s) you defined earlier. Sometimes, due to budgeting, scope, or timelines, this stage is skipped and designers head straight into building one prototype to carry them throughout the rest of the project.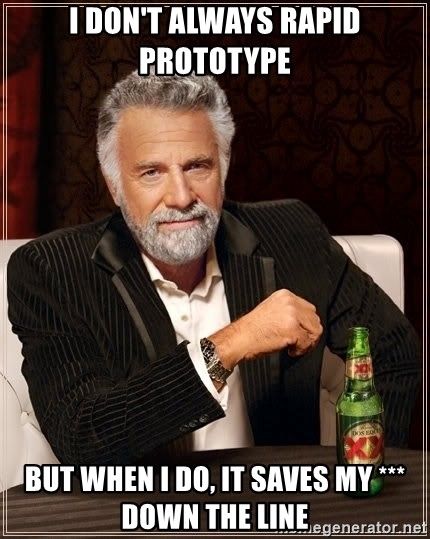 Rapid ideation/prototyping, crazy eights, and negative brainstorming allow you to think quickly and find multiple ways to solve a problem. Your first solution is never the best way to solve your problem.
Ideation implicates the "faking it 'till you make it" mindset, allowing you to experiment and fool around until you are confident your design decisions and features are beneficial for your users. By conducting revisions on multiple low-fidelity ideas, you save time and money on revisions down the line. It's less expensive to revise a product at lo-fidelity than when it's handed off to developers, or even when it's on the market.
5. Forgetting to stay up to date on accessibility guidelines
As if you didn't need more stuff to learn after completing your intense UX/UI courses. 🙃
The disabled population in the United States alone contains $500 billion in spending power, with global spending power estimated to be $1.2 trillion. Companies that make online accessibility a priority are poised to capture their share of this profitable market. This is in large part because 71% of people with disabilities will leave a website that isn't accessible. (Crownpeak)
In order to make your product owner and stakeholders happy, be sure to understand the run-down of WCAG AA accessibility guidelines and how to conduct usability testing with individuals with physical or cognitive disabilities. Then, implement these guidelines into your product before lawsuits start landing on your doorstep.
As of June early 2021, WCAG 2.0 AA guidelines are used to confirm ADA compliance.
Bonus: Not specializing your skillset
The legendary unicorn designer you hear about now and then is hard to find and very hard to become. It's much more applicable to become a T-shaped designer, where you specialize in one specific aspect of design while dabbling in others.
It's totally reasonable to not fully understand how you want to specialize your skillset as a UX and/or UI designer a year, or even three years into your career. Keep pushing yourself to discover new interests, new specializations, new tools, and new people to help you discover what kind of a specific designer you'd like to become.
---
Created by
Kathryn Lichlyter
Kathryn is a user experience designer in Denver, CO. They uncover practical, inclusive, and accessible digital solutions with great attention to detail and precision. Since graduating from a UX/UI boot camp in 2020, Kathryn has worked as a UX designer for two tech startups and a B2G software company. They're currently enrolled in the undergrad Emergent Digital Practices program at the University of Denver.
--- ---
Related Articles