5 Tips to Start Freelancing Without a Portfolio
5 tips for those who are just starting out on their freelancing journey
Trying to start working as a freelancer can be daunting. Whether you are trying to become a freelance writer, webpage developer, programmer, or even a marketing specialist, it always seems as though you'd need a huge portfolio to begin.
After all, if you don't have an enviable portfolio, who's going to hire you?
Yet, in reality, the notion that you have to have an extensive and sizable portfolio could not stray any further away from the truth.
When I started my freelancing journey, I also believed that I was at an inherent disadvantage because of my lack of experience. Apart from running my own blog, I had nearly no other writing experiences to boost my resume and portfolio.
However, after working as a freelance writer (and talking to many other freelancers), I have come to understand that a portfolio isn't the most influential factor in deciding your success. That's why, for all of those without a portfolio, here are some tips to help you get started in your freelance journey.
1. Stop stressing about your portfolio
As a new freelancer, worrying about your portfolio (or lack thereof) is something that cannot be avoided.
Considering the fact that you will be competing with numerous other freelancers with decorated portfolios, it is understandable if you think that you are at a disadvantage.
However, what you have to understand is that portfolios aren't as powerful as you think they are. They are not the magic keys that open you up to every employment opportunity ever. Instead, they are simply markers of your previous success.
And it's essential (especially as a freelancer) to know that a previous success does not guarantee future success. What worked in a previous project might not be suitable for another one.
When starting, look out for jobs and projects that fit your level of experience. For example, instead of looking at a full-on web page design project, a smaller logo designing job might be more suitable.
As you begin to work up the experience ladder, you will find yourself building up a portfolio that allows you to apply to projects that require more experience.
Furthermore, after talking to some clients that I have become closer to, I found out that most clients don't really read through every portfolio fully either.
2. Open yourself up to more experiences
As freelancers, we get the benefit to choose our projects.
While this freedom of choice allows us to only take on projects that appeal to us, I would like to encourage those who are starting out to be more open to taking new experiences.
By diversifying the work that you take on, you will be better equipped with skills that will allow you to get the projects that you really want. Additionally, being open to new experiences might lead to you finding new areas of interest that you would want to work in in the future.
For example, while I started off as a freelance writer interested in helping businesses start and run blogs, I found myself drawn to writing marketing copies after helping a property agent come up with marketing content.
In fact, nowadays, writing marketing-related content (Instagram captions, marketing copies, product descriptions, etc. ) brings in much more income for me when compared to writing blog content. If I had never opened myself up to new experiences, I might not have found as much success as a freelancer.
Apart from being open to a wide variety of different projects, another way that you can get started as a freelancer is to create small palatable pieces of work that can be shared.
For writers, instead of planning to start your own blog and publish your own book, you could choose to publish short articles on Medium. Programmers can experiment with various small projects that you can create in a day (or two). Graphic designers can start an Instagram page to share a few illustrations that you've done in your free time.
In short, the idea is to create small and relatable pieces of work that you can share with potential clients. Use these pieces of work to explain the value that you can bring to these clients. That way, instead of using a portfolio (that might not be as relevant), you will have smaller projects that you can use to apply for projects.
3. Be open to using platforms
When browsing forums in preparation for my dive into freelancing, the most contentious issue related to freelancing happens to be the legitimacy of freelance platforms (like UpWork and Fiverr).
Opponents of these platforms argue that these platforms are full of badly paid jobs and are full of terrible clients out to take advantage of naïve freelancers.
While it is true that dismal pay and overly picky clients are common on these platforms, I believe that these platforms are a good springboard for new freelancers to begin their journey.
While rare, good jobs do pop up on platforms every once in a while. If you are willing to put in some time and curate the job openings, you will be able to find projects that pay decently well and are worthwhile to undertake.
For me, as a writer, $5 for 1000 words is something that you'll see daily on UpWork. However, even though I started my freelance journey on this platform, I have never accepted a project that paid so little. My lowest paying job was $35 for a short commentary piece and I only took on this project as I was deeply interested in the topic and hoped to develop a long-term business relationship with this particular client.
Not to mention, these platforms are also full of easy-to-complete entry-level projects. When done well, you will be able to collect good reviews and experience for future potential clients to refer to.
As freelancers, being able to have a trusted platform that helps keep a client's payment in escrow also enables you to work knowing that you will be paid for the work that you complete.
Going on these platforms will also help equip you with skills that are necessary for freelancing. From proposal writing to maintaining contact with clients for future projects, these platforms allow one to enjoy 'on-the-job training' and be better equipped to move on into more 'uncharted freelancing territory' (like pitching directly to various companies).
4. Study, study, and study
As a freelancer, you are not as equipped as a developed business or corporate entity. As a result, you have fewer resources that you can dedicate to market studies, data analysis, and marketing.
This means that you will have to use every available resource as efficiently as possible. To become a better freelancer, use online tools and data to find out with the market needs and how much they are willing to pay for it.
Study other freelancers and find out how they apply to jobs.
Do they have a web page showcasing their projects? When and how do they pitch to different companies? Is marketing their skills online prevalent in the industry you are in?
When looking for these traits and practices, you will be able to find relevant and effective strategies that you can utilise yourself to become a better freelancer.
Apart from these, spend time to upgrade and better yourself as well. The internet is full of free online courses that can help equip you with skills. In a crowded marketplace of entry-level freelancers, the best thing you can do is to have attractive skills that fit the client's needs.
For me, as I had closed my blog a while before starting on my freelance journey, my ability to maximise SEO had become outdated. By going for courses related to SEO and infographic creation, I was able to stand out and become more marketable.
5. Pitch, pitch, then pitch again
After everything you've done, the most important step is to pitch.
Pitch to everyone. Companies looking for freelancers, businesses that look like they need freelancers, and even your dream clients.
Yes, that's right, even your dream clients. As long as you believe that you can bring value to the negotiating table, there will always be a chance for you to be hired on a project.
On the other hand, if you do not reach out simply due to the lack of an impressive portfolio, you will never be hired for the projects that you might want to be part of.
And in reality, as long as you bring a positive contribution at a reasonable price, many clients will be willing to hire you.
When you pitch to potential clients, avoid the pitfall of talking too much about yourself. Rather than flaunting your numerous skills and talking about your experiences, spend the time to make it about them.
How can you help them alleviate certain issues? Will you be the solution to a certain problem? Once you're able to identify the value that you can bring to the table, being hired and pitching to new jobs becomes much easier.
The final word
Of course, I have to admit that having a flashy portfolio makes it easier for you to apply to certain higher-level projects.
However, for most freelancers who are just starting, a portfolio shouldn't be the thing you worry about the most. As long as you are willing to put in the time and effort, you will be able to succeed if you follow these 5 tips.
Here's to the success of your freelancing journey!
You may also be interested in reading: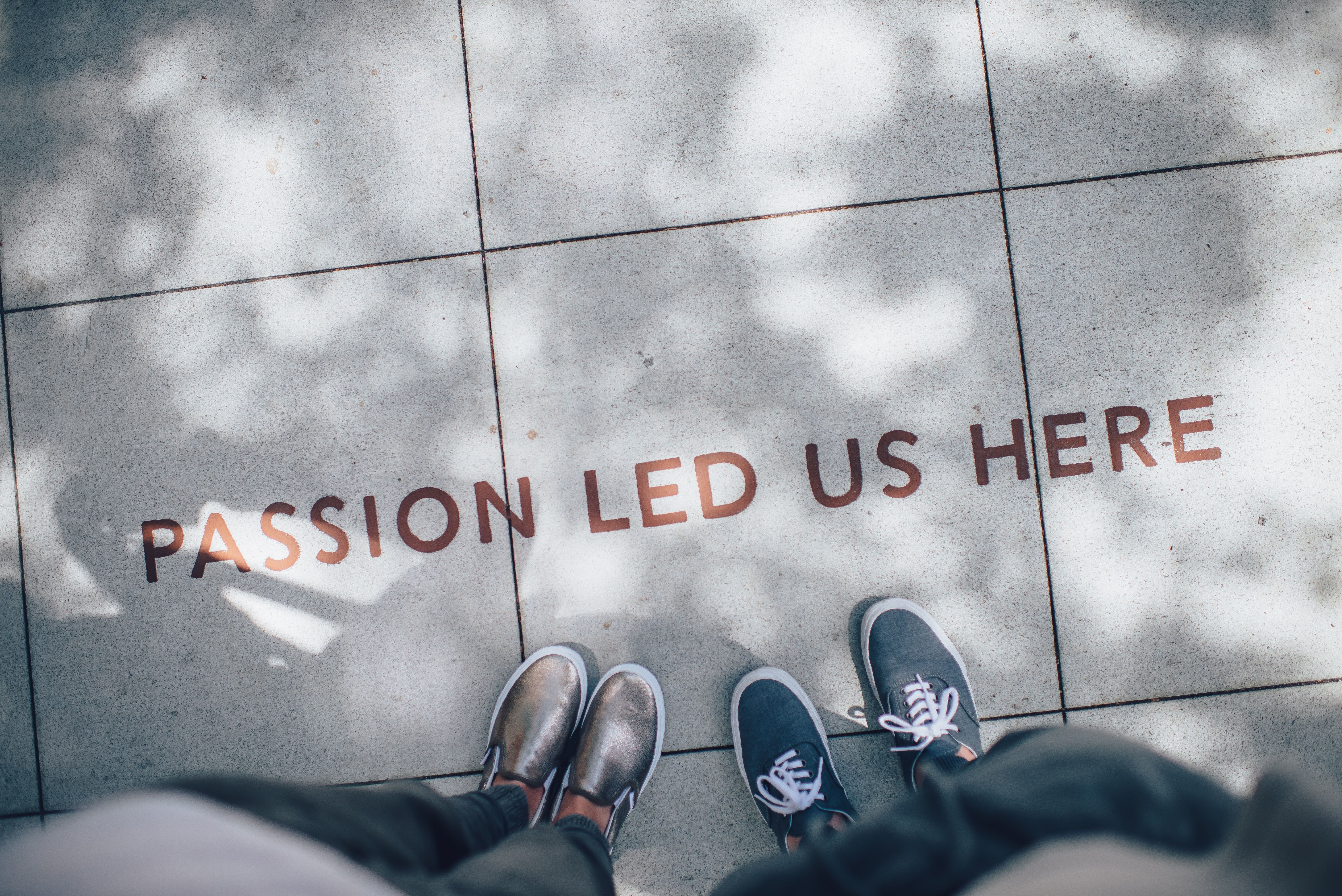 ---
| Freelance writer • Blogger • Poet | Loves writing about the environment, society and the beauty of language • used to write movie and book reviews on my blog | medium account: https://medium.com/@jerrengan
--- ---
Related Articles