5 Tufina watches that are the perfect Valentines gift for 2023
If you're looking for the perfect Valentine's Day gift for your special someone this year, look no further than these luxury watches from Tufina.
---
Raju Sultan
4 months ago
|
2 min read
---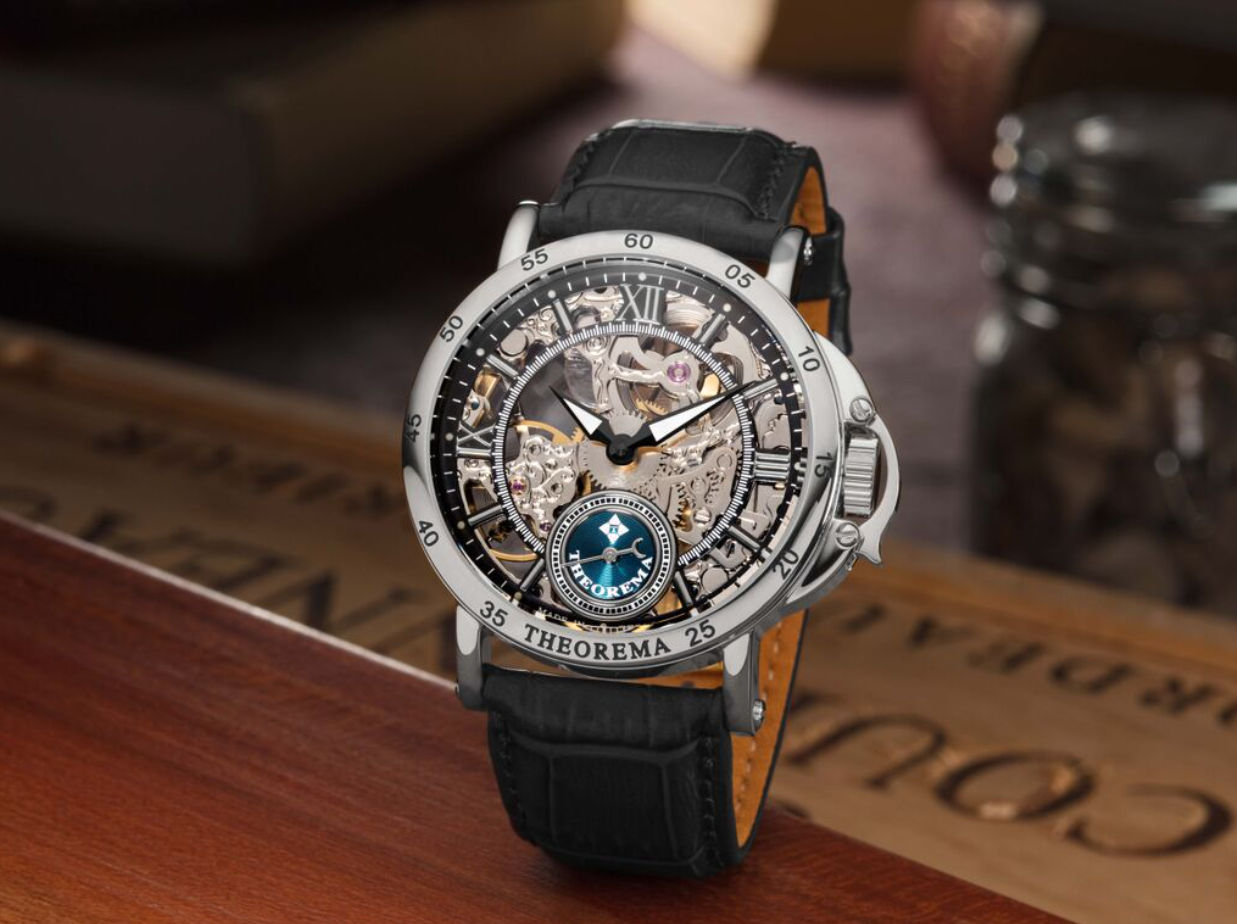 As we draw near to Valentine's Day, it is the right opportunity to illustrate to your special someone the value of each second, minute and hour spent together. A high-end watch will unquestionably bring joy and bring a smile to your partner's face. If you're looking for the perfect Valentine's Day gift for your special someone this year, look no further than these luxury watches from Tufina. These stunning timepieces feature a modern design for the fashion-forward individual and are crafted with the highest quality materials for a timeless look. Whether you're looking for a classic watch or a bright chronograph, these watches are sure to make your Valentine's gift something they will never forget.
Casablanca | Theorema
If you have an appreciation for stunningly crafted art deco watches, then you will be impressed by Tufina's top seller Casablanca. This piece of horology is crafted with the utmost precision and skill, based on the German tradition of watchmaking. This watch is available in five shades, namely gold, white, black, rose, and blue, making it a fitting accessory for anyone. You can choose between a genuine leather or stainless steel band, depending on your preference. Wearing this watch is a great way to show off your impeccable fashion sense, prestige and status. Made to stand the test of time Casablanca is sure to provide you with excellent visual and long-lasting quality.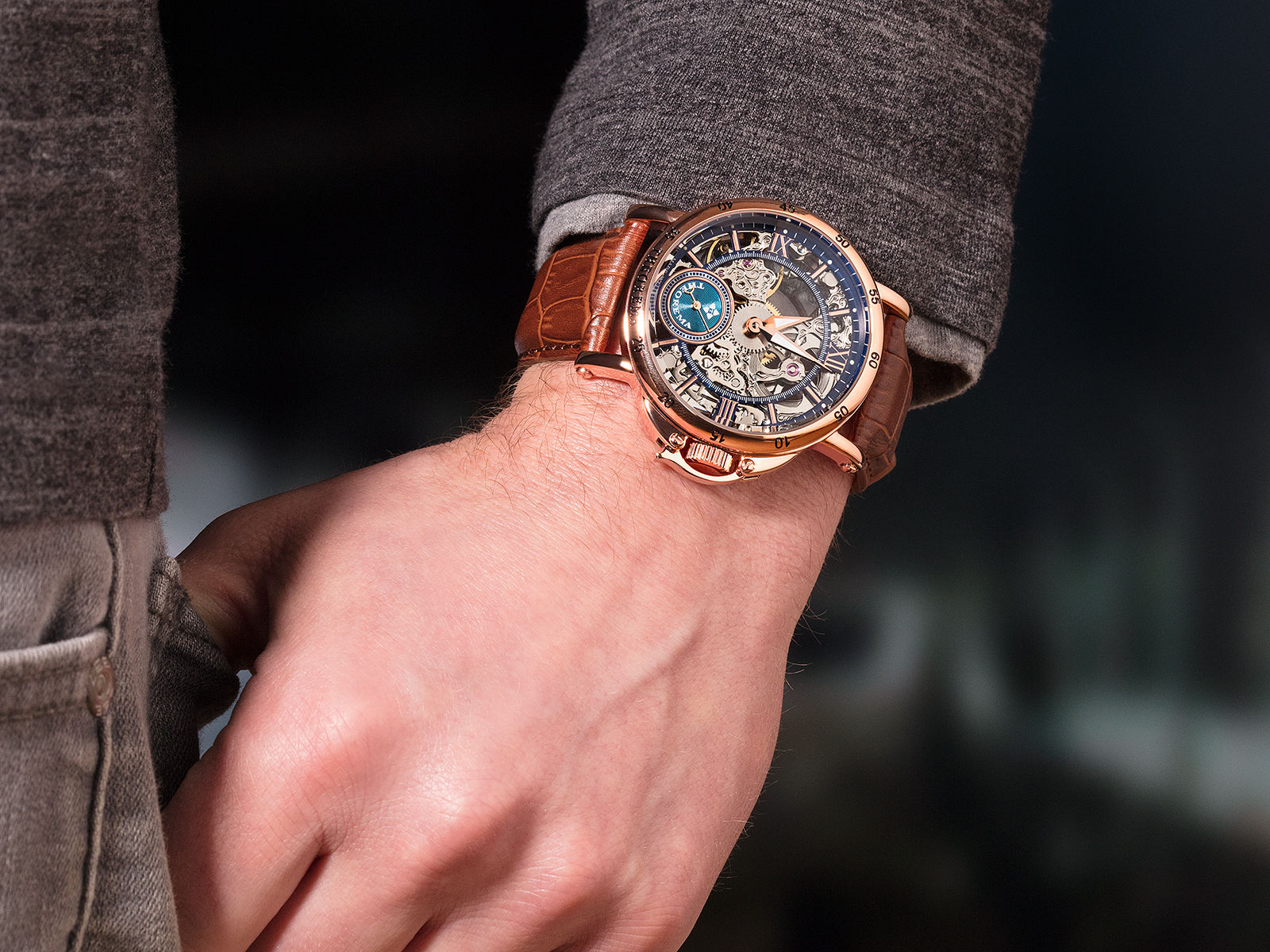 Boston | Pionier
This made-in-Germany timepiece is designed for the contemporary man. It features a beautiful outer casing and intricate details. The open back gives a clear sight of the highly precise components that showcases Tufina's outstanding craftsmanship. The Boston Pioneer, with its remarkable dial design, certifies its authenticity, singularity, and originality. The open heart composition shows off the fine engraving tones, transforming this watch into a true classic accessory. It is an ideal selection for the man who values sophistication and luxury.
Barcelona | Pionier
This bold, modern European watch is designed for those who appreciate tough, masculine timepieces. Its construction is of high quality, which ensures reliability and superior performance. This watch is suitable for daily use, and can also be worn to any event due to its versatility and practicality. Barcelona is a contemporary timepiece that has been crafted with the urban gentleman in mind. This lavish men's watch is both modern and classic, rendering it a timeless accessory for anyone. An ideal Valentine's gift for those who have an eye for detail.
Tirona Chronograph | Pionier
Tufina Luxury Watches: A Heartfelt Gift for Valentines
Purchasing an exquisite timepiece for your better half is a considerate way of demonstrating that you pay attention to their preferences and tastes. The watch you choose should match their style, hobbies, and individuality. To obtain the luxury watch for this Valentines, make sure to look at Tufina's iconic collections - Theorema and Pionier - and you are sure to find a suitable choice.
Since 1828, Tufina has created gorgeous watches for those who appreciate luxury. Every watch is hand-assembled in Munich, following German standards to ensure authenticity and excellence. Tufina Luxury watches are made of pristine materials, featuring genuine cow leather bands, butterfly clasps or standard buckles for a diverse choice selection. You can find gold, silver and rose colored models that never fail to make a statement, exuding prestige and sophistication. With so many impeccable models available, there is a perfect gift to fit any taste, style and preference.
---
--- ---
Related Articles