6 AP Automation Startups to Check Out in 2023
Accounts payable (AP) automation startups are playing an increasingly crucial role in the finance and accounting industry. These emerging companies are developing innovative solutions that help businesses automate and streamline their processes, resulting in significant cost savings and increased efficiencies.
---
Startup News
2 months ago
|
4 min read
---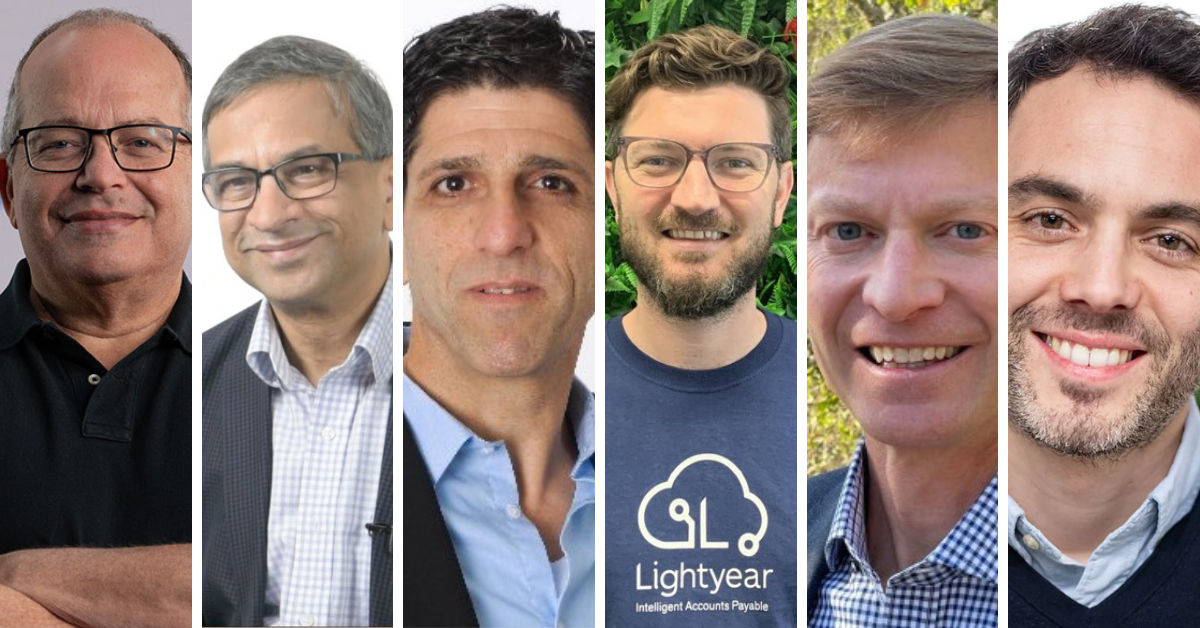 Accounts payable (AP) automation startups are playing an increasingly crucial role in the finance and accounting industry. These emerging companies are developing innovative solutions that help businesses automate and streamline their processes, resulting in significant cost savings and increased efficiencies.
Manual accounts payable processes are often time-consuming and resource-intensive. They require significant amounts of manual data entry, which increases the risk of human errors and delays in the processing of invoices. Additionally, it makes it difficult for businesses to track the status of invoices and ensure timely payment to suppliers. On the other hand, AP automation startups offer a wide range of automation solutions that help businesses overcome these challenges. These solutions include electronic invoice capture, automated data extraction, and machine learning-based invoice matching and processing. By automating these processes, these startups enable businesses to reduce the time and resources required to process invoices, while at the same time increasing accuracy and speed.
In addition to reducing costs and increasing efficiencies, AP automation startups also provide businesses with real-time visibility into their accounts payable operations. This allows businesses to make informed decisions about their finances and supplier relationships, and to quickly identify and address any issues that may arise. What's more, their technologies are often cloud-based, allowing for easy scalability and access from anywhere, and can be integrated with other enterprise software such as ERP, making them a great supplement to current systems of organization.
Here are 6 AP automation startups that are overhauling outdated models this 2023:
The Nipendo platform integrates with existing infrastructure such as Enterprise Resource Planning (ERP) and procurement systems to automate manual tasks. The cloud-based process automation technology operates in the background to handle repetitive work and alerts users when human intervention is required. Users of Nipendo's buy-side are often not aware of the platform's presence, but they benefit from the reduced time and effort required for data entry tasks.
On the supplier side, Nipendo provides a unified platform for communication with customers through multiple modes such as B2B, email, web portal, and mobile app, which are all seamlessly synchronized. The platform is user-friendly, with intuitive navigation and automated step-by-step guidance.
MineralTree provides finance professionals with the most user-friendly and comprehensive solutions for Accounts Payable (AP) and Payment Automation, including Invoice-to-Pay for automating accounts payable, FlexPay for automating payments, Virtual Card with SilverPay for managing vendor payments, and Fraud Security with SilverGuard for detecting payment fraud.
Their solutions streamline the AP process, providing customers with unparalleled visibility, cost savings, and security all in one integrated platform that is tailored to both medium and large organizations. It can adapt to integrate with different ERP systems as the business grows, and the platform has a user-focused workflow with efficient invoice capture and coding, in-depth analytics, and advanced invoice approval to create unmatched simplicity and visibility across your entire accounts payable department.
Tipalti allows AP departments to easily handle all aspects of their supplier payments, from onboarding and vetting suppliers to ensuring compliance with tax and regulatory requirements, processing invoices, and making payments to suppliers in various methods and currencies around the world, communicating payment status to suppliers, and reconciling and reporting on payments.
Through Tipalti, companies can reduce their supplier payment workload by up to 80% while growing their business globally, fortifying their financial and compliance controls, and improving the payment experience for their suppliers. Many companies like Duolingo, Roblox, Amazon Twitch, ironSource, and others trust Tipalti to enhance their global supplier payment operations.
Lightyear is an all-in-one, innovative cloud-based platform for Purchasing and Accounts Payable. It adopts a customer-centric approach in integrating new technology to assist businesses in competing and succeeding in today's ever-changing business landscape. The platform allows users to create, approve and import purchase orders, consolidating and automating business processes. It uses automated line item extraction with 100% accuracy, in real-time and applies rules at the line-by-line level.
All bills are stored in the Lightyear Cloud for the necessary regulatory period, and are fully compliant with tax regulations, providing an audit history. Users can give access to the auditor and external teams during the auditing process.
Plate IQ is a comprehensive, automated solution for Accounts Payable that handles all aspects of invoice management, from digitization to bill pay. By using Plate IQ, businesses can spend 80% less time on invoices and focus on more important tasks. It also allows for real-time control of spending through the use of virtual and physical cards, giving real-time visibility of spend and allowing for the setting of spending limits and approved categories on Plate IQ cards.
The platform also integrates advanced AI technology to reduce errors. It uses machine learning to automatically map line items to GL codes, detect and flag duplicate invoices, and scan invoices and receipts directly into the system, eliminating the need for manual data entry.
Libeo provides a comprehensive solution for businesses to manage their payments, payroll, and cash flow all in one place, seamlessly synced with their existing accounting software. The platform gives accountants, business managers, and CFOs the ability to schedule bulk payments with just one click, connect and sync payments, easily upload payroll information using CSV or BACS files, de-risk payment transactions, and effectively manage cash flow.
Additionally, its cloud-based solution eliminates the need for manual entry of IBANs and streamlines the handling of supplier invoices from processing to payment, by digitizing the process.
---
--- ---
Related Articles