6 Instagram Features & How They Can Benefit Your Brand
Here are six Instagram features that can level up your brand's social media presence
For the longest time, Instagram was considered a creator-centric platform and most brands were just utilizing Facebook for business.
However, in the past two years, the Instagram landscape has changed and the company has introduced features which small businesses can effectively utilize to generate brand awareness and drive sales.
According to a survey, consumers follow at least one business account on Instagram and this has led to the platform becoming a major place for consumers to discover small businesses and even directly buy from the app.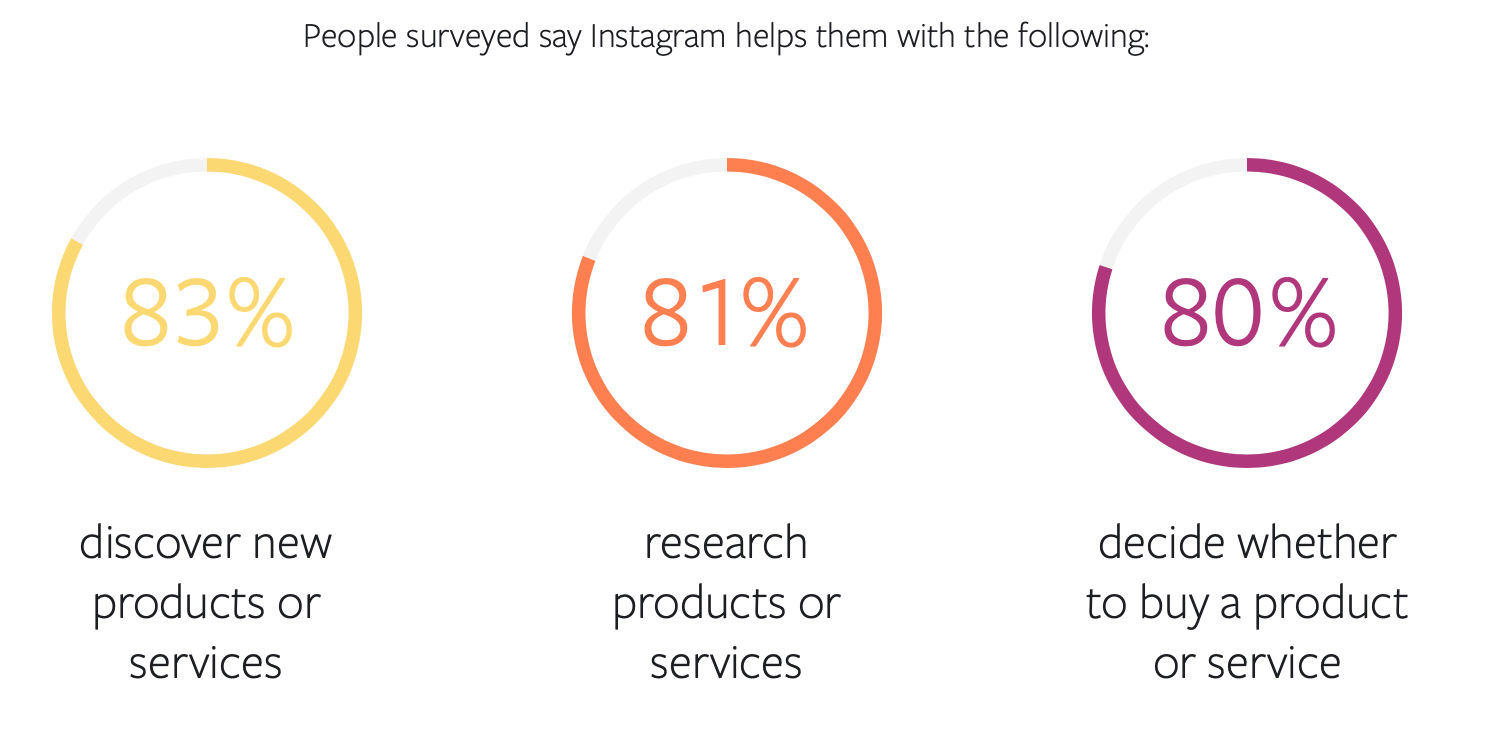 Not only is Instagram one of the best platforms to build a thriving community but brands can also use moment marketing to create highly engaging content and tap into the potential of user-generated content.
So if you still haven't considered leveling up your brand's social media presence on Instagram, here are six features from the platform itself that can help you achieve the same.
Stories
Stories have come a long way and become so integral to every brand's social media strategy.
What Snapchat started as bite-sized snippets of content that remain active for 24 hours has grown like anything and almost every platform is adopting it now. Instagram launched it in 2016 and it proved to be a masterstroke for the platform.
Reports suggest that users spend more time browsing stories than posts on the feed and this has led to creators focusing more on uploading stories every day compared to what they used to before.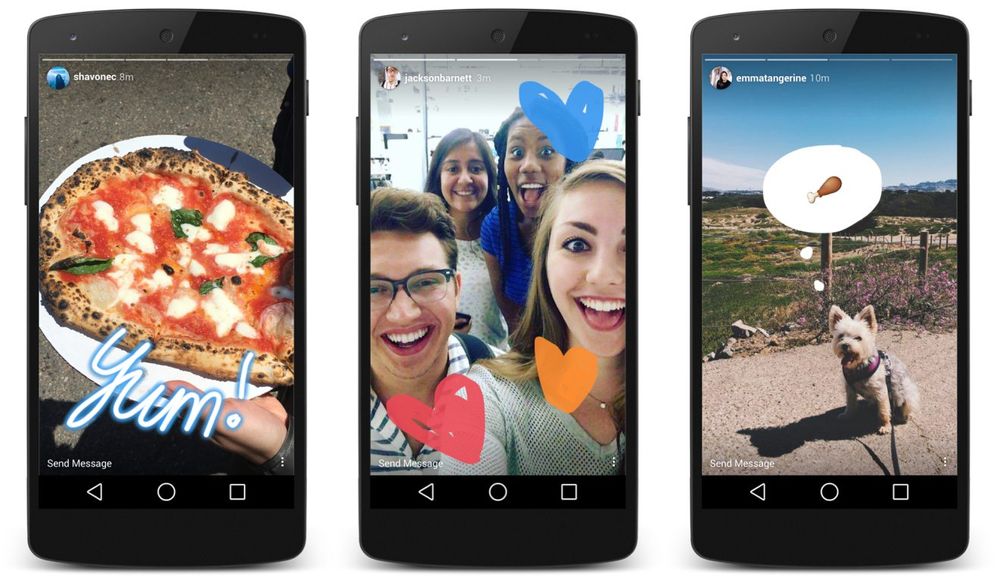 But what advantage do stories have over feed posts and why do users and creators prefer it more?
User engagement.
Stories are a great tool to engage with the user and have a two-way interaction with them about various aspects of your brand. It's also a handy tool to explore storytelling on the platform by using a well-linked chain of stories to make your users take a particular action. Once you reach 10K followers, you'll get a swipe-up feature as well which you can use to send users to a specific website page or a YouTube video.
Bonus tip: Did you know Instagram story stickers can help your brand with customer feedback? Well, here are some of the best stickers and how you can use them to know exactly what your consumers expect from your brand.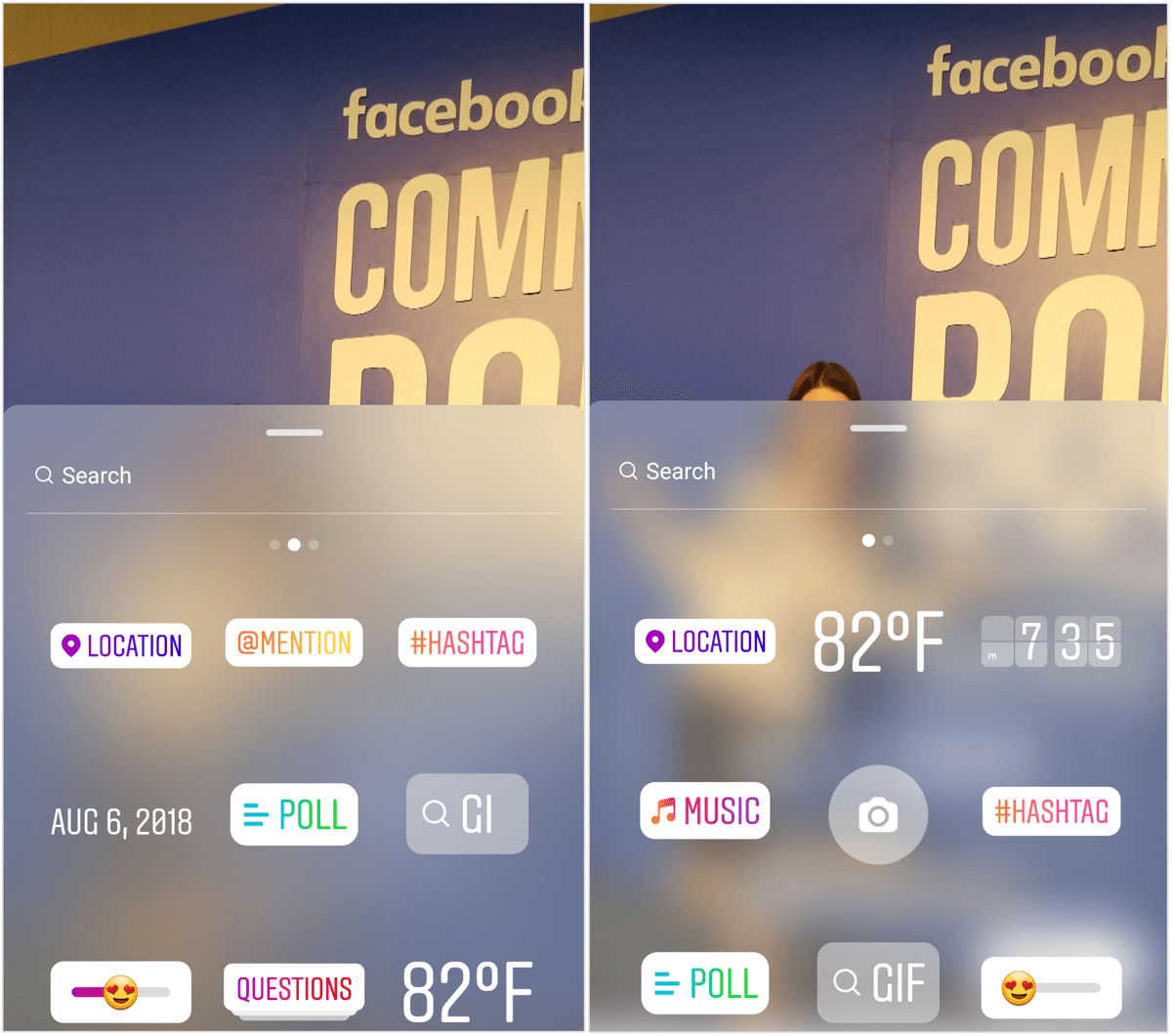 Question sticker - Ask your followers to give feedback about a new product launch
Quiz sticker - Form an interesting quiz around your brand to generate brand awareness
Slider sticker - Probably the most direct form of asking how much your audience likes something about your brand
Poll sticker - Give your followers two choices and observe what they pick
DM Me sticker - Encourage one-on-one conversations with your audience using this and gain more detailed feedback about your product/service
Pin comments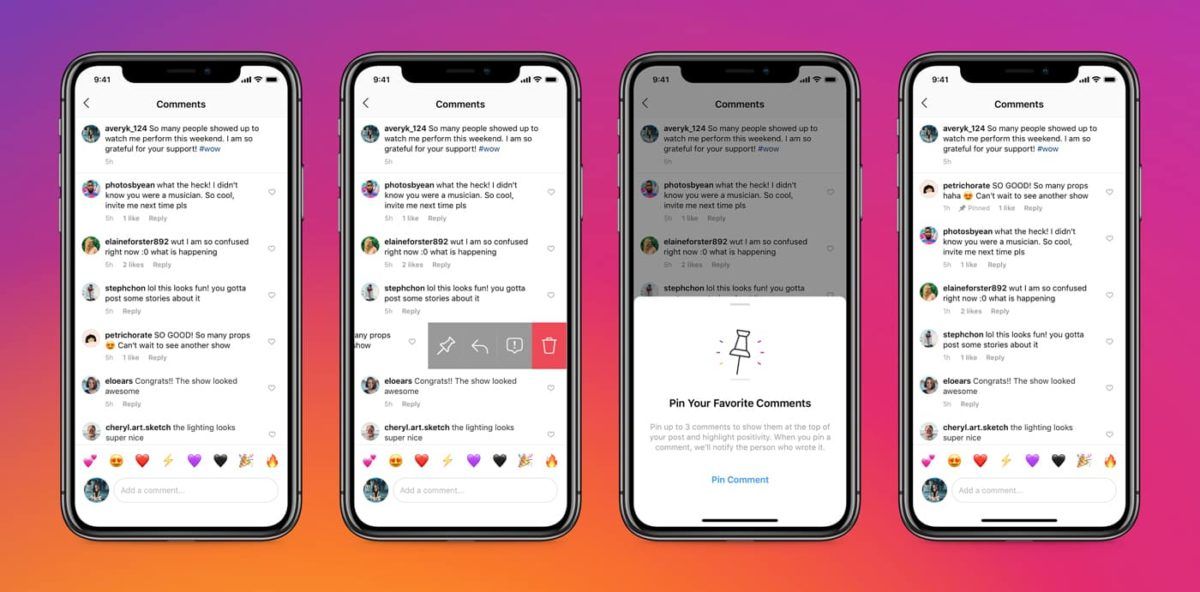 Although not a new feature on social media platforms in general, this is the latest feature Instagram has to offer. Considering the fact that brands and businesses are a lot more active on the platform now, here are some ways this feature can help influencers and brands -
1. By pinning comments, brands get a major boost in controlling the sentiment of the post.
2. Pinning comments by sponsor account on an influencer post to drive more attention to the brand
3. Prompt other users to post better comments to get to the top of the interaction stream
Although, one problem this feature may not solve is negative comments by trolls. However, using this feature brands can choose to pin important comments and prevent trolls from occupying the top spot on the thread and harming brand sentiment.
Reels
If you even the slightest idea of what's new in the world of social media, you must have come across this term already. Reels are nothing but Instagram's micro-video feature wherein users can record multi-clip videos of up to 15 seconds in length and add creative filters and sound clips to it.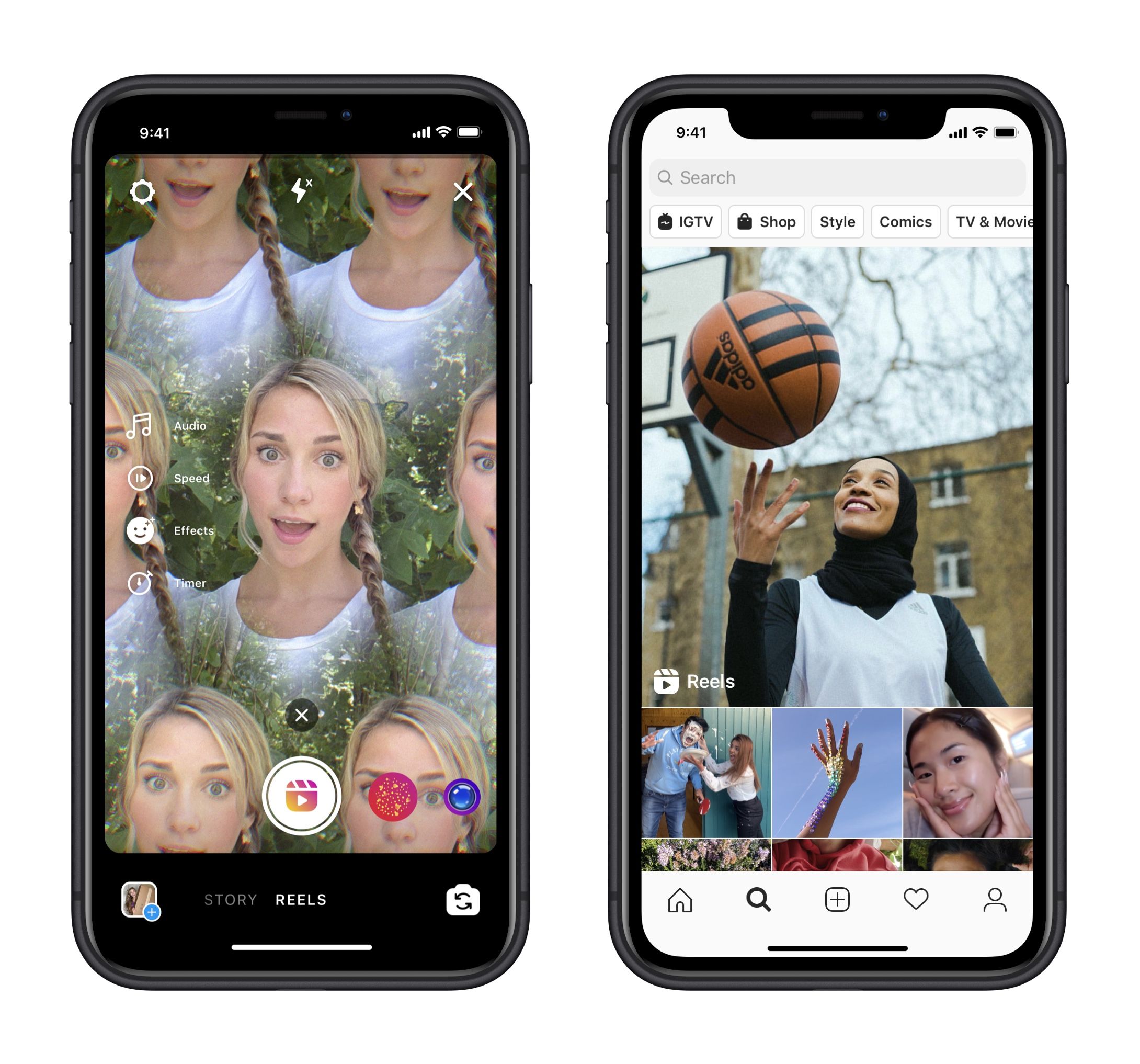 Not only is it famous because it's a new feature by Instagram, but it's equally controversial because of the fact that Reels are an exact replica of the micro-video format popularized by social media giant, TikTok. However, brands should focus less on this and make most of the fact that it's a new feature and Instagram always rewards early movers.
Some innovative ways brands can use Reels are creating challenges specifically catered to the vibe and messaging of your brand and incentivizing your users to create videos and participate in your movement.
Hashtags
Hashtags still remain one of the best ways to grow your Instagram account organically. Yes, it is not as easy as before due to an abundance of content on the platform but if you can zero down on the niche, use relevant hashtags and produce stellar content, things will start working in your favor.
If your account is below 10K followers, ideally hashtags having less than 100k posts thus indicating less competition should be used. Once you've reached 10K, you can move on to the hashtags in the 100k-500k posts bracket, and the day you're on 100K, it's time to target the big hashtags having more than 1 million posts under them.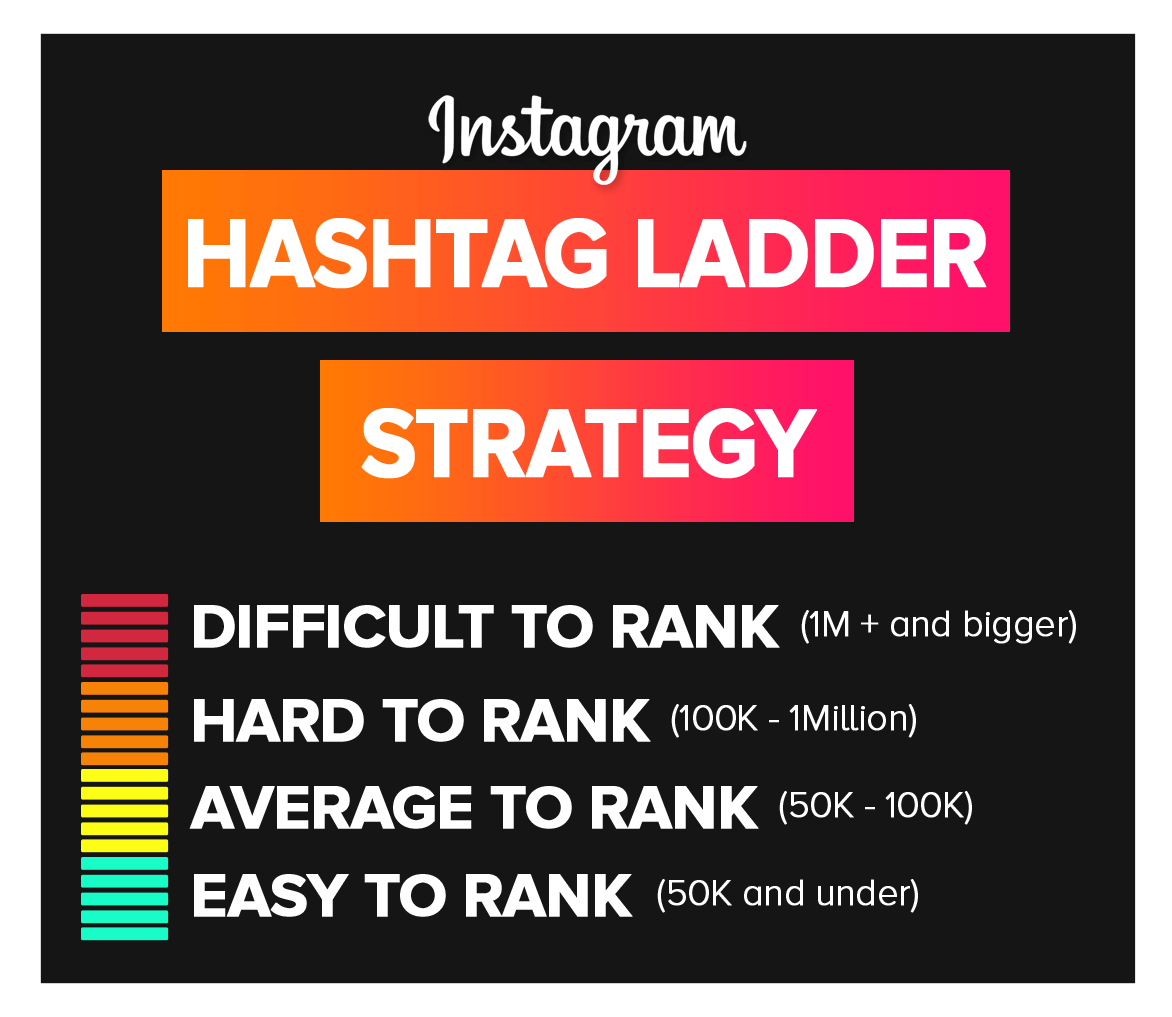 Another great tactic is to come up with branded hashtags catered to your brand, asking your audience to follow it and also inviting them to create content and use the hashtag in their posts.
IG Live
No matter how many followers you have, going live on Instagram once a week is a great way to get up close and personal with your followers and strengthen the relationship between you and your followers.
The best way to gain maximum from IG Live would be to collaborate with a fellow creator/brand and host the Live together so that even their followers are notified about the Live and get your account new viewers.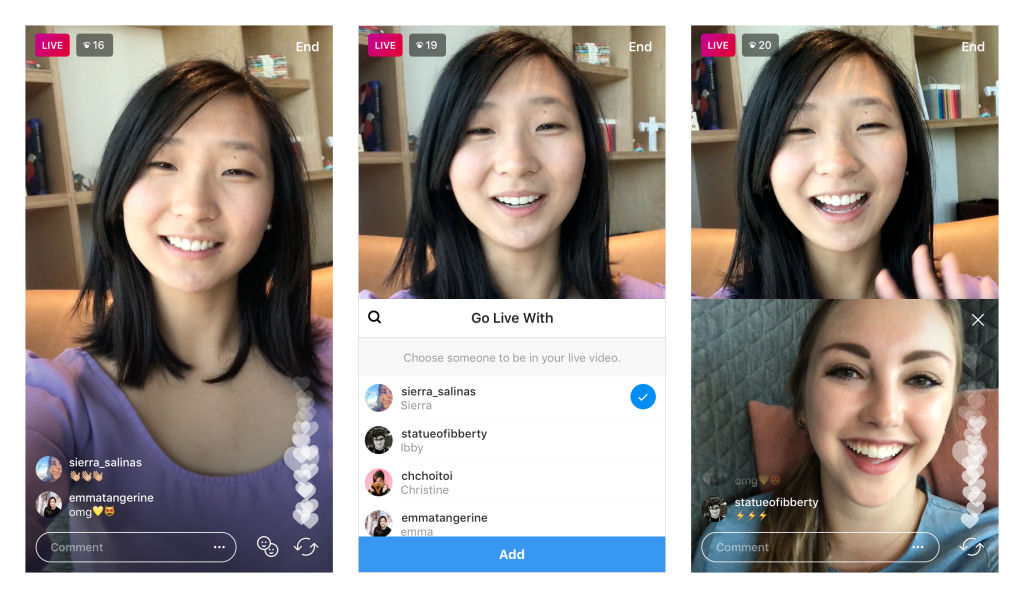 Link in Bio
In my experience, the link in bio is one of the most underrated tools out there because it is the one feature that can get your followers to visit your website or your accounts on other social media platforms even before you reach 10K followers.
One of the most effective ways to redirect users to click on the link in bio is to create a post on a topic with high search intent and end it with a CTA that instructs readers to click on the link in bio for further information.
More the lucrative your offer is at the end of the post, the more the chances that your followers will take the action you want them to. Additionally, you can also use tools like Linktree to gather links to all your social media accounts in one place and connect with your followers on other platforms as well.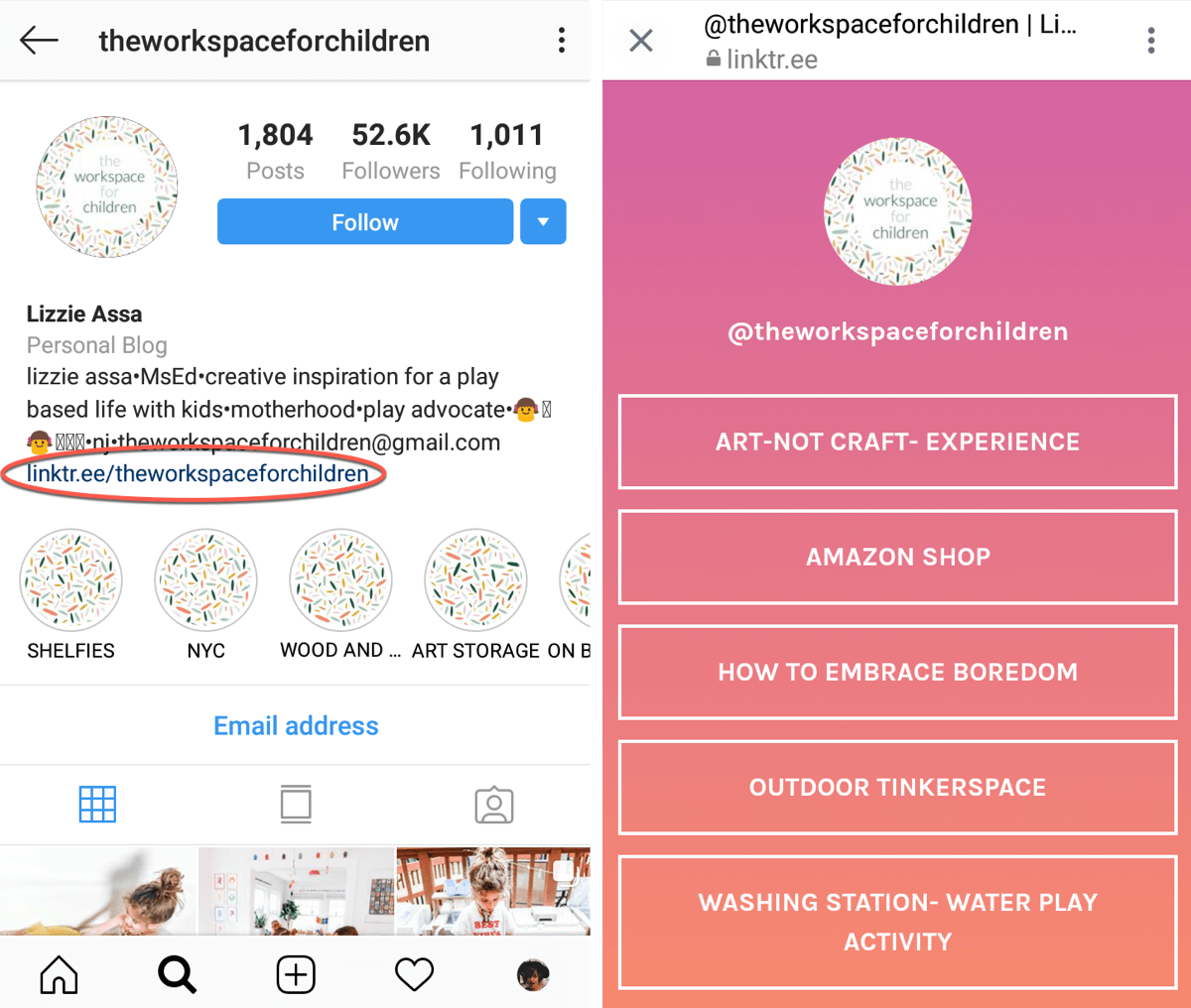 To summarize, Instagram is still one of the best platforms for small businesses to gain traction and visibility.
And one of the easiest ways to do that would be to make the best use of all the features the platform has to offer and be creative while applying them to your needs.
Trust me, it's never too late to start.
---
Versatile content creator passionate about the use of social media as a powerful tool for both business and personal branding. My experience includes working with multiple brands, creating innovative content, promotions, and drafting copy.
--- ---
Related Articles