6 Strategies for Hiring the Right People for Your Company
Here are 6 recruitment strategies for hiring the right talent for your company.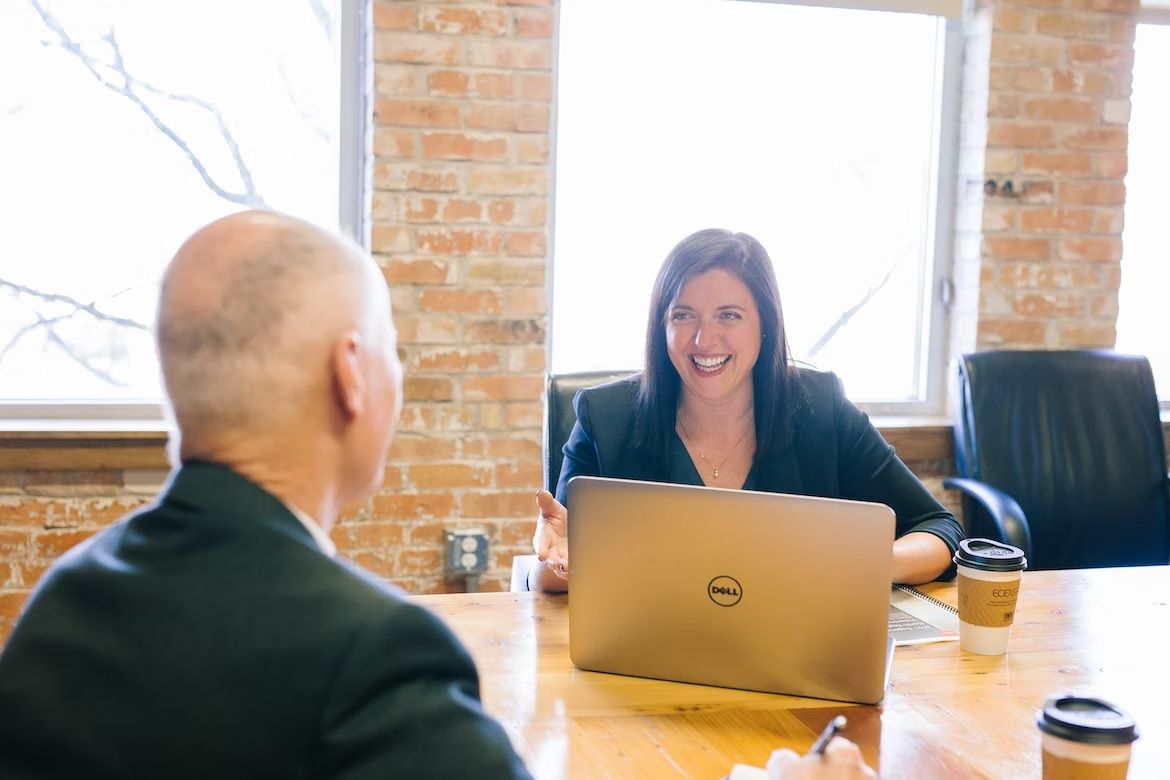 Recruiting workplace talent is something every successful business must do. Today's computer age has made it possible to gain a greater reach of workplace candidates, but that doesn't mean the process of hiring is easy. No one wants to hire for tomorrow, they want to hire for the many days after and for all stages of company growth. This requires you to really think about talent acquisition.
Talent acquisition looks to the future and to the human capital that companies require in order to stay competitive. It's not about simply filling a position, it's more an ongoing strategy to find people who will continually work to push your company further. It's the process of identifying and acquiring highly skilled workers to meet the needs within a business, both immediate and long-term.
Hiring the right talent
The average company spends over one-third of revenue on employee salaries and benefits. That's why talent matters. Hire the right people for your business and you'll maximise your return on investment.
Talented people, be it highly skilled or highly motivated, are the main drivers of a company's success. The people you hire determine what your company can and cannot do, even if it's just one or two people pulling the strings. Studies show that 20% of individuals are responsible for 80% of the output, so at the bare minimum, you should aim for 20% 'perfect for your company's employees. When you have these people in place, you give your business an asset that cannot be duplicated by your competitors.Strategies for hiring the right talent
Whether you're hiring one extra person or you're building a company from scratch, a good recruitment strategy is a must. Align the recruitment and selection process with your company's objectives and brand and you'll attract top-tier candidates. You'll also reduce turnover because successful candidates will clearly understand who they are working for and what their role is.
There are a number of different strategies you can include in your recruitment process but some of the best for talent acquisition are to:
1. Define your recruitment goals
You may know that certain jobs need to get done, but have you thought about why, who would be best placed to do them, and how these jobs might change in the future? It's necessary to understand what stage your business is in but you also need to think about how your recruitment goals might change as you move through the stages of your business. This might include growing headcount, improving diversity, or building a more sustainable talent pipeline.
2. Know the key provisions
You can't find the best fit for the job if you're not sure what you want from your prospective employee. Let's say that you need to find a new clerk. Do you need them to be full time or will a part-time role meet your needs? What are the ordinary hours of work, the rostering arrangements, breaks, and wage arrangements? Knowing your key provisions will help you to provide clear guidance on employee entitlements.
3. Create a detailed job description
A detailed job description that accurately details the duties and responsibilities of the position you're hiring for (while still allowing room for minor changes) provides potential candidates with a realistic picture of what to expect. Your advertised job description should not only describe the person's main responsibilities, it should set the stage for optimum work performance and the evaluation of performance. Sentence structure should be simple to enhance understanding, and descriptive action verbs in the present tense (writes, operates, performs) will help people to visualise themselves in the role.
4. Look for progression
When screening candidates, look for a track record of growth. This highlights emerging leader-level talent and gives an indication that the candidate is ready to put in the hard yards. Each reason for leaving a prior company should be fulfilled by the next company, justifying the chain of jobs they've held. This shows they seek out greater responsibilities, title changes, lateral experience, more money, and more advanced technical skills.
5. Sharpen your interviewing tools
There is no 'one-size-fits-all' approach to interviewing candidates so try to match your interviewing strategy with your company culture. Be it over Zoom, phone, in the Boardroom, or over a coffee in a cafe, proper preparation is key. Your tools are your questions, so sharpen these tools to get much fuller and more accurate information from your candidates. A genuine attempt should be made to put the interviewee at ease as reduced tension and fear will allow them to open up more. Small inflections in your voice will give encouragement and support given by nodding is effective. A succinct summary of what has been said from time to time allows for clarity in the communication process and gives the informant a mirror of just what has occurred. This allows the candidate to add more detail where required and provides a two-way interview that gives a clear picture of what your relationship could look like.
6. Look beyond skill
Hiring a person based entirely on their previous experience and specific skills is never a good idea. A candidate's drive to succeed is determined by their motivations, attributes, values, and preferences, as well as their cultural fit with a company. Transferable skills and personal attributes are just as important as previous experience and specific skills - if not more so. In fact, research suggests that hiring should be based 63% on transferable skills and 37% on formal qualifications.
Staying open-minded
Finding cookie-cutter talent that ticks every box in your detailed job description is not always possible, so keep an open mind when screening and interviewing every candidate. A person might come up short in one area but they may shine in others. Candidates who demonstrate enthusiasm, a genuine passion for the work, and a desire to learn and grow may ultimately become your best employee, even if they've taken a nontraditional career path to get to you. Trust your gut and focus on authenticity, confidence, and honesty. With these qualities, you can't go wrong.
---
--- ---
Related Articles