6 things about freelancing you need to learn from the top content writers of India
Top 15 Indian content writers answers six important questions about freelancing, content, and personal branding. Find insights from Hardik Lashkari, Vagisha Arora, Charu Mitra Dubey, Mathew Joy Maniyamkott, Aaina Chopra, Priyanka Desai, Bhawna Aggarwal, Bhavik Sarkhedi, Samarpita Mukherjee, Pragati Gupta, Mukti Masih, Protima Tiwary, Anuradha Tiwari, Anshul Motwani, Shreya Pattar.
---
Sourabh Kaushik
2 years ago
|
18 min read
---
There's nothing more liberating than being your own boss. By definition, freelance writing is working on your own without being employed by a company or organization writing for money.
Although there's no rulebook or guide-that-fits-all to succeed as a freelance writer, it always helps to learn from people who have found success & are constantly growing as a freelance writer.
We have invited the best freelance writers of India to answer some of the most important questions that are crucial for the growth and success of any freelancer in 2021.
A huge thanks to Hardik Lashkari, Vagisha Arora, Charu Mitra Dubey, Mathew Joy Maniyamkott, Aaina Chopra, Priyanka Desai, Bhawna Aggarwal, Bhavik Sarkhedi, Samarpita Mukherjee Sharma, Pragati Gupta, Mukti Masih, Protima Tiwary, Anuradha Tiwari, Anshul Motwani, Shreya Pattar for sharing such wonderful insights about freelancing.
Continue reading to find out answers to:
What you should know before starting out as a freelance content writer?
How to get your first project?
How to negotiate with a client?
How to decide the pricing for a project?
How to maintain a work-life balance as a freelancer?
Why you should work on your personal brand?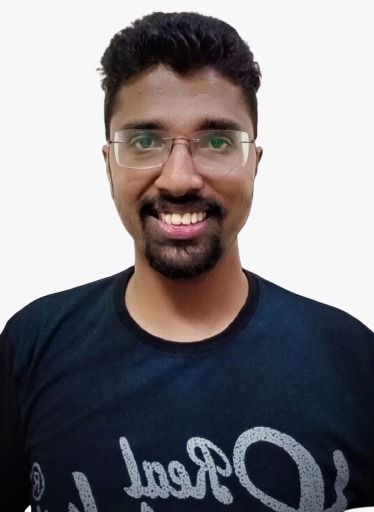 On starting out as a content writer
Writing is different from content writing. When you write poetry, stories, or even random thoughts in your diary or in a word document, you don't care about how people will respond when they read it. In fact, sometimes, you don't even want anyone to read what you have written.
However, when you create content, you keep your readers at the centre of everything you do—brainstorming, ideating, researching, writing, editing, or even publishing.
You don't create content to express your thoughts, gain clarity, or speak your heart out. You create it to inform and educate your readers so they can take an action that you want them to take.
So, before starting out in the field of content writing, start reading, observing, and analyzing your writing from a reader's lens.
Your job is not to sound smart or intellectual. Your primary responsibility is to inform and educate your readers in a simple language.
How to get your first project?
Upwork, Naukri.com, LinkedIn Jobs, Glassdoor, or even Facebook groups—in today's world, finding a freelance writing opportunity isn't a difficult task. Everyone needs content. Companies, startups, and individuals are constantly hunting for both new and experienced content writers.
However, it's important to have some sample content and a profile ready before you apply for a freelance position. Don't sit back after creating a CV or resume. People don't care about your educational background or hobbies. They want to see your ability to write and present the information in a systematic way.
For example, if you are looking for article writing assignments, write 4-5 well-researched and edited articles on a variety of topics. Also, create a document "ABOUT ME" where you can write briefly about yourself and your overall background. You can also create a section where you can write about your interest in writing and your ability to research any topic in detail.
Then, while applying for the position, attach the links to the articles and the ABOUT ME document to the email or the proposal. It will differentiate you from other people applying for the same role or position.
Which platforms should you be active on?
LinkedIn is the most preferred social media platform if you want to build a career in content writing. From startup founders to business owners, professionals to CXOs, philanthropists to investors, everyone is a part of the 700+ million people strong community.
Besides, Instagram, Facebook, Medium, Reddit—all provide tons of opportunities to content writers. You need to start with one platform, build your presence, and then expand to other platforms. If you try to become active on all platforms, you'll soon feel burned out.
To build a sound personal brand, create high-quality content around your domain and solve people's problems (it's also called adding value to people's lives).
Help people selflessly. Solve their queries. Assist them to achieve their goals. When you do it consistently, you'll automatically build a sound personal brand without even noticing it.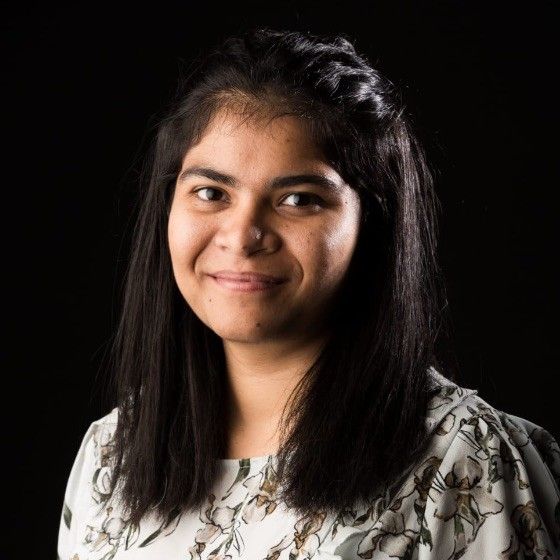 What should you know before starting out in the field of content writing
Starting a career in content writing is no different from being a fresher in any other industry. Be prepared to put in the initial hard work to learn the basics, reach out to clients (or prospective employers) and being your own marketer.
Ensure that you know the basics. Some go-to resources you should be reading (to get a hang of the basics) are – Neil Patel.com, Moz, WordStream and HubSpot.
Don't shy away from experimenting, failing and learning from the mistakes. Reach out to your peers, you will realize that people love helping.
On negotiating with a client
Start with taking a deep breath. Listen to what they say. What are their requirements? Do they fit within your time vs payment scope?
One thing I've learned from running iScribblers is, to be confident in myself. Showing them what we bring to the table. And why are we worth what we quote.
A tip to remember is – when the client says – we are looking to give you bulk work in the future, don't simply lower your quotation.
Set pricing milestones. We do that for clients where we provide bulk work of 50,000 to 70,000 words.
Here's an example:
INR 5 per word for – 5,000 words.
INR 4 per word for 5,000 to 10,000 words.
INR 3.5 per word for words upwards of 10,000.
Which platforms should you be active on as a content writer?
As a freelance writer, you are your marketer and salesperson. Branding is the way you increase your credibility, find new clients and establish yourself as an expert. For me, LinkedIn works the best. Possibly because I built a strong network over the years.
I've gotten to know some of the best international writers through Twitter. That's an underutilized platform where you can share bite-sized content and interact with peers and of course make friends.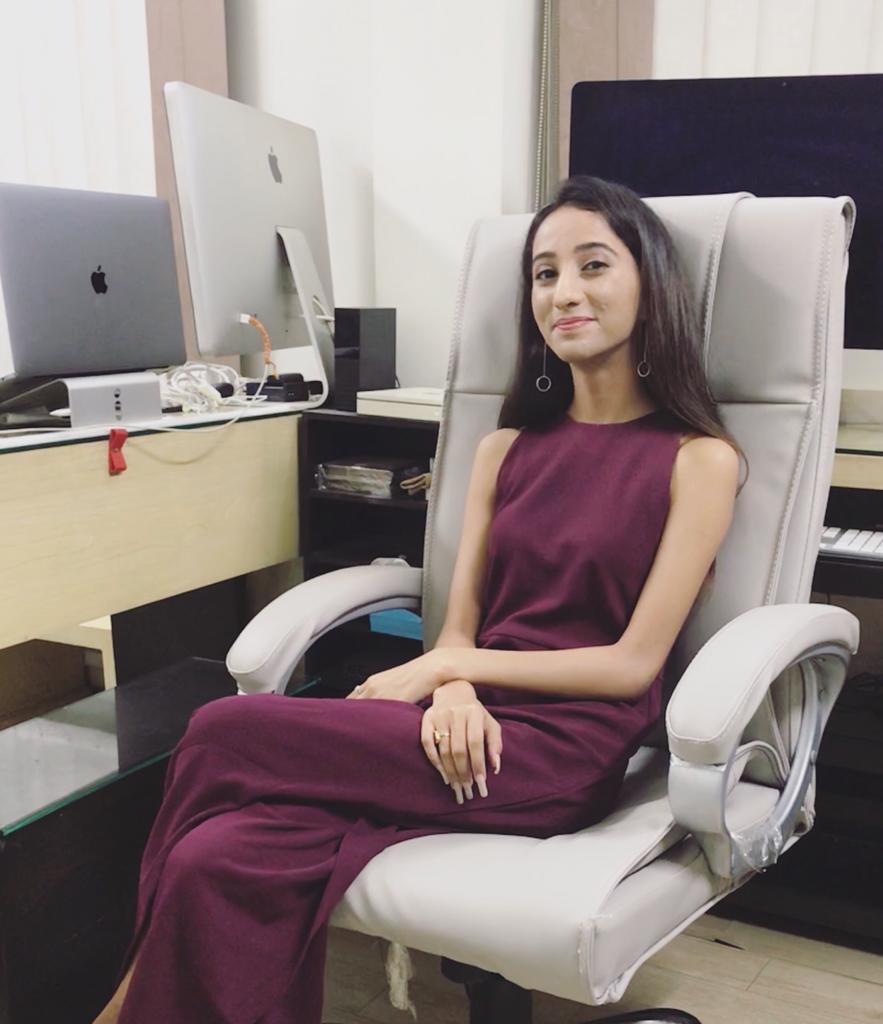 Tips on negotiating with a client
Firstly, ask yourself if the deal is worth negotiating. Never seal a deal if you feel you won't be able to give your 100% because of the price.
Negotiate only if:
The work is recurring or for the long term.
The client can give you a few more references.
The company/brand can add value to your portfolio.
Also, no matter if you close the deal or not, maintain a healthy relationship with the person.
How should you decide the price for a project?
Charge an amount that justifies the value you deliver.
Take the following things into consideration:
Expertise.
Level of urgency.
Scope of the project.
The number of hours.
How to maintain a work-life balance in the remote working era
A few tips to stay productive:
Make a to-do list.
Take regular breaks.
Communicate properly.
Create an organised workspace.
Set a boundary and define your working hours.
Importance of personal branding
Personal branding is the key to limitless opportunities. As a freelancer, it will help you to:
Establish yourself and gain a competitive edge.
Highlight your skills and attract potential clients.
Grow your network and build professional connections.
In terms of platform, I would say LinkedIn is the best. Rest, it also depends upon your target audience.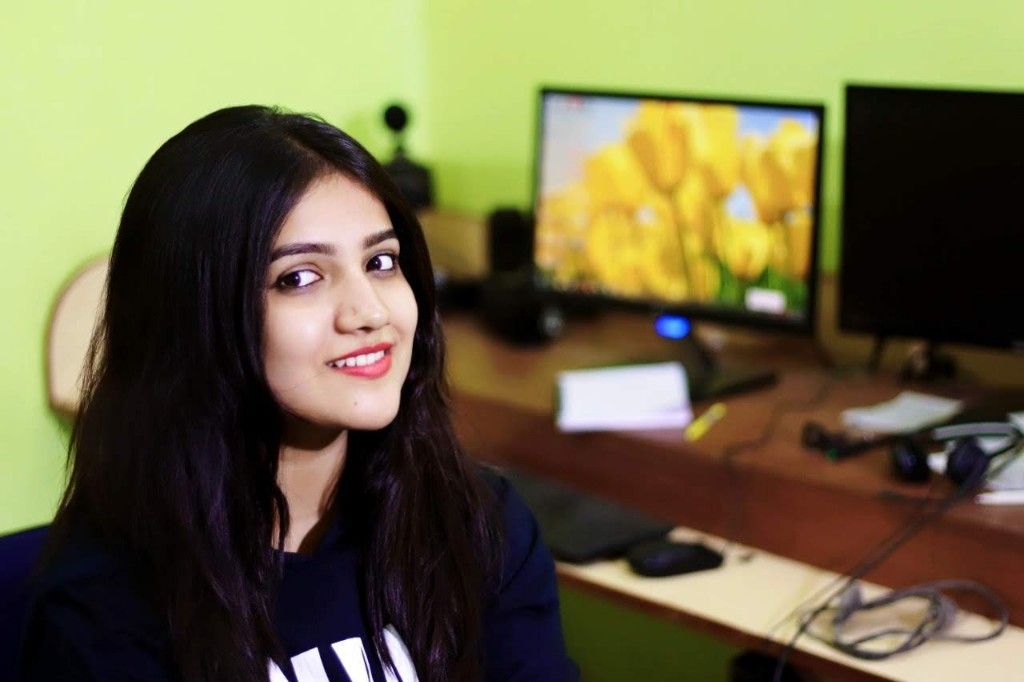 How should you decide the price for a project?
Having a fixed price for projects isn't a good idea. There are various factors that you need to consider while deciding the price for a project-
Your availability.
The time this project is going to consume.
Is this a very familiar niche, or do you need to put some extra effort into research?
What is the client expecting in terms of the process? For example, some clients will simply send over the topics and leave it one you, but some will ask you to create an outline first, showing them the resources you're going to use. The best idea here is to have your own process and then have a price that covers this work too.
The number of edits you're providing.
How to maintain a work-life balance in the remote working era
I recently joined a company as a full-time employee. It was very challenging for me to cope with the working style in the initial period, although they offered flexible work hours. So I started to have a routine. I decided to do all my work between 10 am to 8 pm.
No work before or after this schedule. This allowed me to free my time in the morning, evening, and also in the afternoon. Now I get to sleep well at night, do my morning rituals, take a small nap in the afternoon, and take out some time for my family as well.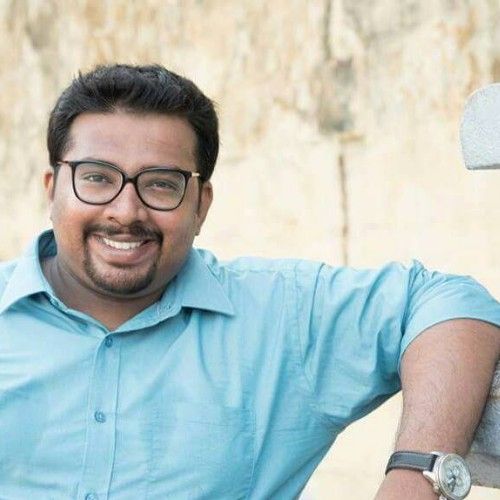 How to get the first writing project?
Here are a few steps:
Inform your friends and acquaintances that you have started out as a freelance writer.
Search on job portals like Naukri, Monster and Indeed for companies that are looking to hire writers. Even if a company is only looking for a full-time writer, offer to be their stand-in writer as long as they find a full-timer.
Look for businesses that have recently received funding. You will get information about such companies on newspapers/portals like Yourstory, Inc42, Economic Times, etc. These companies will be looking to invest in marketing since they have funds.
Compile a list of 100 companies in a niche that you want to write for. If it is a small company, then find the email IDs of the C-suite executives, preferably the marketing head. Otherwise, look for digital marketing managers, content managers, communications executives, and so on. Find the email IDs of these people and pitch directly to them.
Look like an authority in your niche by writing consistently on a particular platform in your area of expertise- LinkedIn, Medium or wherever your audience lurks.
Connect with your target market on LinkedIn directly. PLEASE do not pitch your services in your first correspondence, you'll be counted as an annoying jerk.
Tips on negotiating with a client:
The best tip I can give you about negotiation is you should know when to say 'No.' Is there a number below which you will never go? Stick to that number unless you don't have a pipeline of prospects who are looking to work with you.
I cannot stress the importance of saying 'No' to prospects. Do not take up every offer that comes your way. Not everyone who reaches out to you with work can be your client.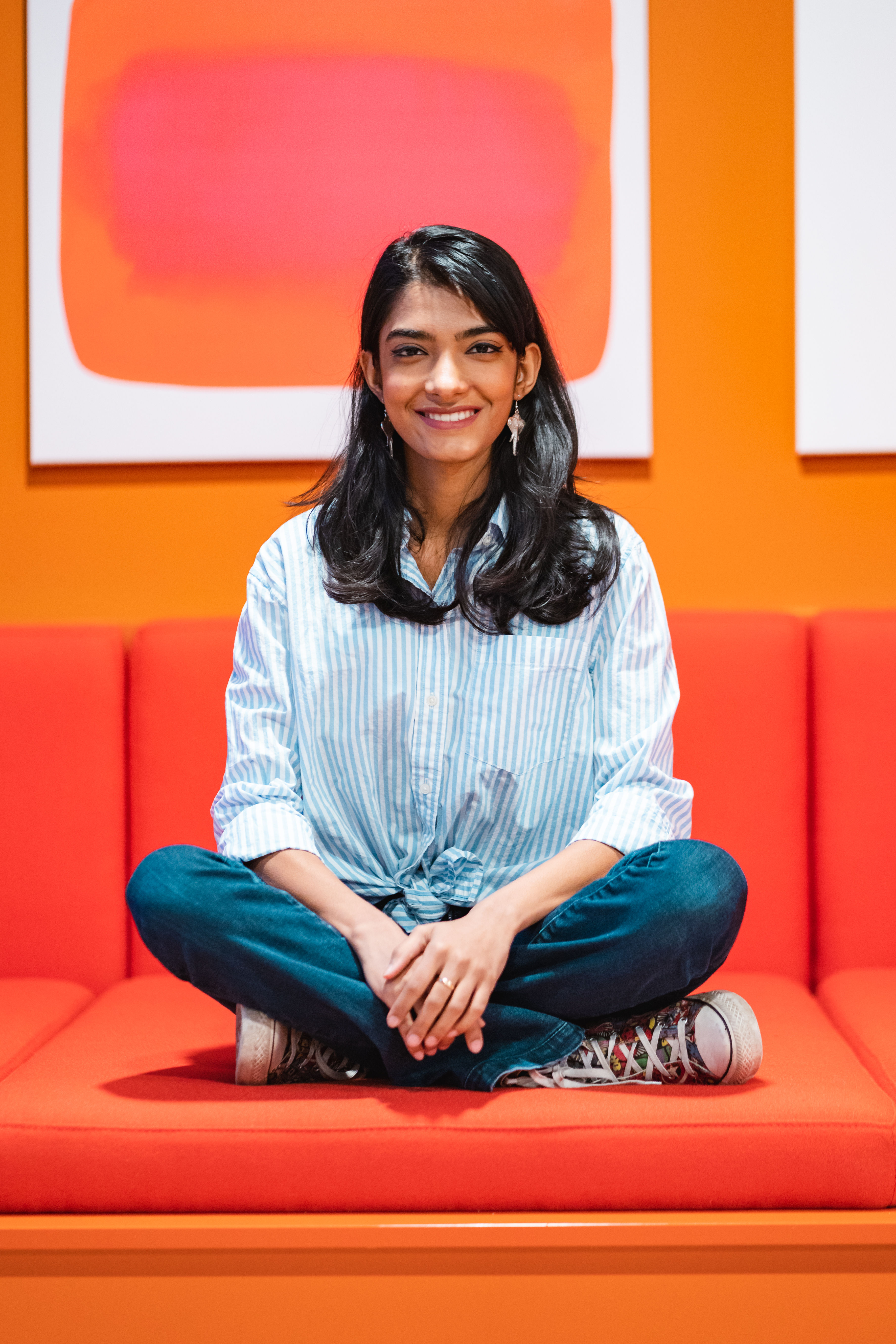 On starting out as a content writer
Being a freelance content writer is about much more than being good at writing content. Probably 5% of your freelancing career depends on your skills as a content writer, and another 5% depends on your experience. The remaining 90% is all about your marketing skills.
How well can you brand yourself and market yourself? How successfully can you position yourself as a content writer? How effectively can you sell your services? So if you're planning to become a freelance content writer, approach your career with these things in mind.
On personal Branding
It is said that in these times, if you don't exist online, you don't exist at all. Having a digital presence, creating content, communicating and networking with people, marketing your services, and building your personal brand — all this is a non-optional priority for a content writer.
If you want to survive in this cutthroat competition, and more importantly if you want to stand out and build a successful freelancing career, you have to build a personal brand.
It is best to pick one platform, focus on that for a few months, and build an audience there. With time, you can expand your presence to the other platforms.
You may start with LinkedIn or Instagram or Twitter or Facebook, whichever you find best suited for you. Explore and experiment with multiple platforms over many months, and stick to what brings you the best results.
Learn how to freelance & find your first client within 10 days. Get Shreya's latest ebook here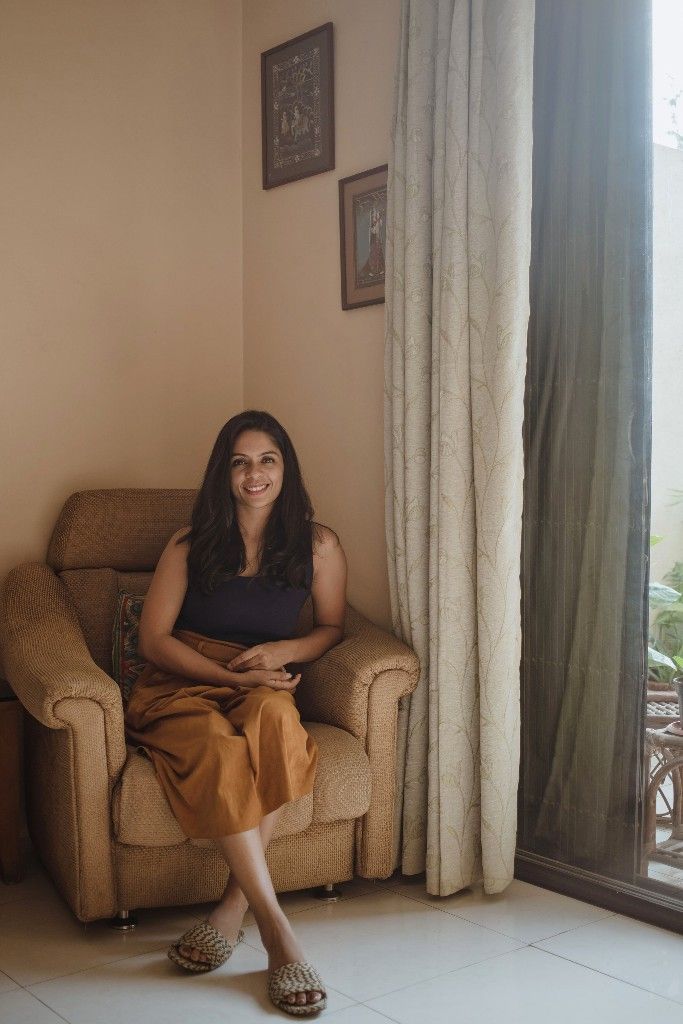 What should you know before starting out in the field of content writing?
It is going to be a marathon, not a sprint. Writing is an art, a form of expression which only gets better with time. You will be required to put in a lot of hours for research, but over the years you'll realize that you start taking less time to do something because you have slowly got better at it.
You are going to be writing content for a lot of genres and it is advisable to understand what are the industries that interest you- that way it would be easier for you to seek out projects.
Please remember that as a writer you also need to be reading constantly. Reading is an investment that will enhance your professional as well as personal life.
Also, understand that you have to revise your rates every year. You cannot be charging your clients 3INR per word for all your life.
How to maintain a work-life balance in the remote working era?
Toxic hustle culture has drilled into us that being available all the time all throughout the week, working on weekends, working late nights is what makes us productive. The pandemic made us realize how stress was affecting not only our professional careers but also our personal lives.
Brands are now taking work-life balance seriously. Professionals are taking care of their health and identifying triggers. The workspace is going to undergo a transformation.
Personally, I have been a big advocate of setting boundaries and sticking to them. Establish work hours and communicate those to your clients. Have out of office emails ready on your days off so that you are not under any stress to respond immediately.
On a daily basis spend time doing something that you love- take time out for yourself at any given part of the day and indulge in reading, cooking, baking, sleeping, working out, whatever it is that makes you happy.
Take that mental health break if your body isn't feeling up to it. Communicate honestly. Take breaks - in fact taking breaks will only make you more productive. I'm speaking from personal experience.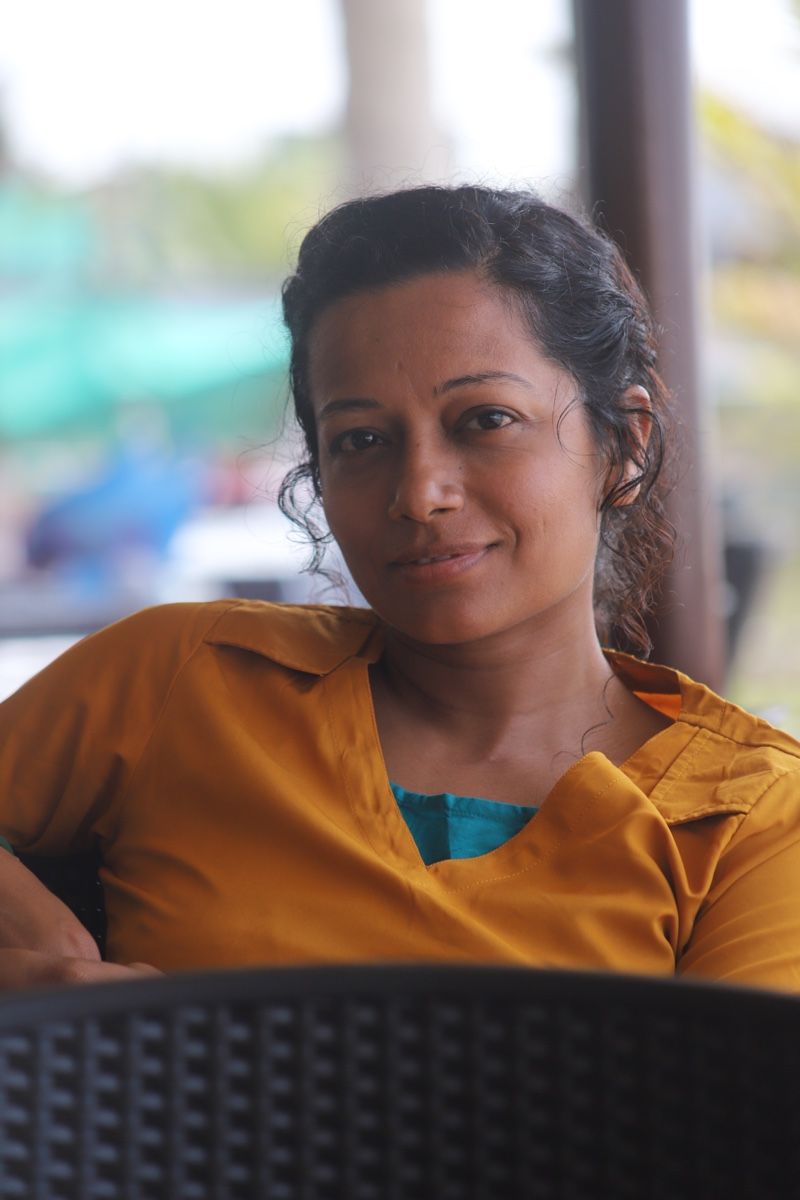 What to know before starting out as a content writer?
Before anyone starts out as a content writer, they must measure their motivations for choosing this as a career.
Ask yourself some hard questions: Do I want to do content writing because it sounds glamorous or cool? Am I into this because I know how to write or do I enjoy writing? Which activity or hobby gives me the most happiness or What am I most comfortable doing? Will I be okay with earning less than my peers if I pursue my passion for writing? Will I be okay with self-discipline when I choose to be a freelance content writer?
Such motivations determine how long you will stay in this career and whether or not you are really cut out for it.
Importance of personal branding
Personal branding is a fine balance. Do not engage in making tall claims about your work quality or ethics on Linked-in without practising those values. This is the first step towards credibility. Share something you have practised over a considerable period of time, because if not, one of your peeved clients will comment on our post.
People also set expectations about you based on what you post publicly, it's a double-edged sword so be careful. I recommend sharing true and authentic personal stories on your blogs or LinkedIn. Integrity is everything and if you are a committed professional, you wouldn't need to make tall claims, your posts and public persona will come out naturally as authentic.
Be realistic in both dealing with clients and sharing stories about it later. Choose one or two platforms to showcase your work or stories, one of them must be your personal blog. I recommend just two platforms right now: LinkedIn and Instagram where you can balance between creative writing (Instagram) and professional writing (LinkedIn).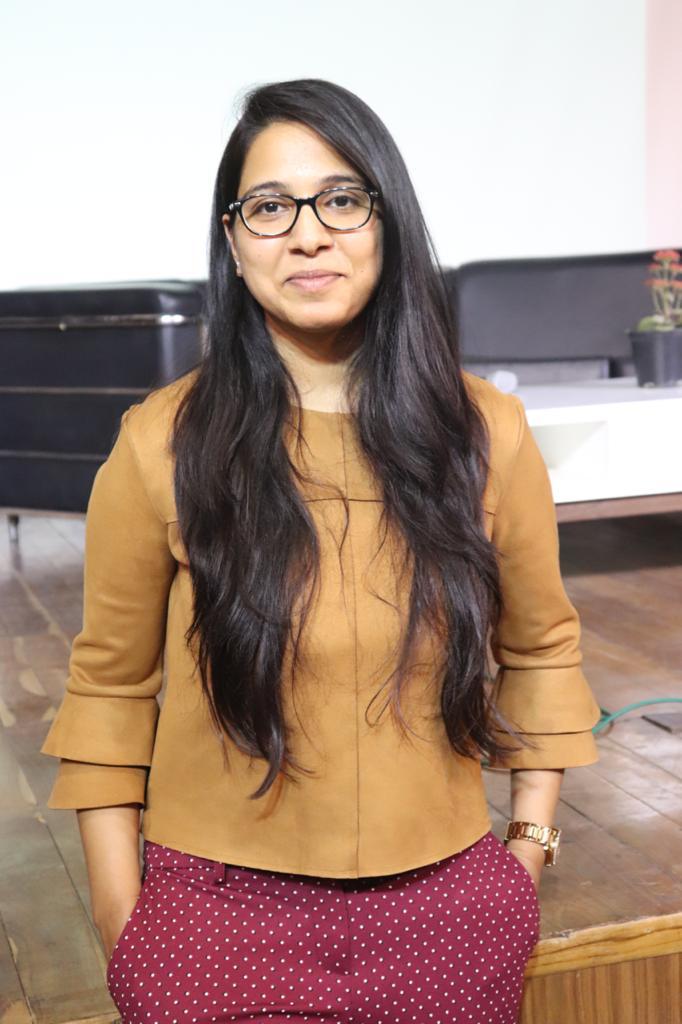 How to get the first project?
Publish a few articles on Medium and share those links with individuals and companies looking for freelance writers. The job postings on LinkedIn work best. Do network with other freelance writers and offer to collaborate.
You can also try cold pitching to companies and let them know about your services and how your content can help them achieve their goals.
On the Importance of personal branding
It is really important for you to have an online presence, especially if you are a content writer.
Write regularly on LinkedIn, Quora, etc., and try guest posting for free on popular sites. This will not only help you with a good set of samples but also help potential clients to easily find you.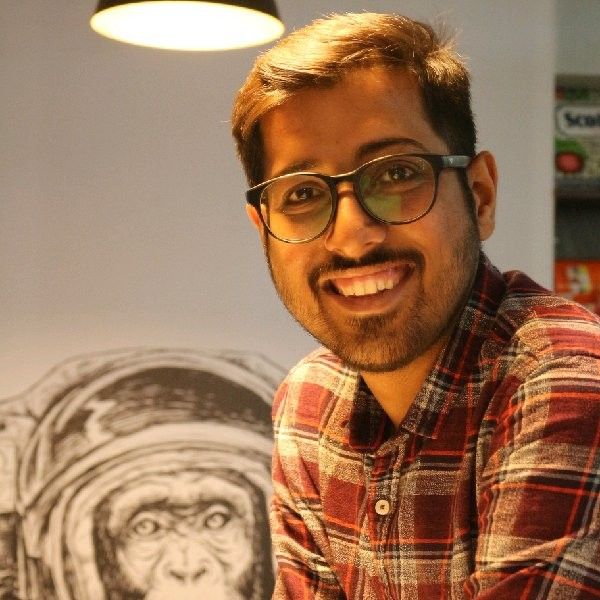 Tips on negotiating with a client
Always have fixed and transparent pricing depending on the type of work and industry. You can calculate this by knowing how much would you earn as a monthly salary and dividing it into the hourly cost. And then estimate how many hours would you spend working on a draft.
When negotiating, check the scope of work, if the project is large enough to say save you 20% time in generating new sales in the month, offer the same as a discount.
On the importance of personal branding
Personal branding is always helpful in generating inbound business but what works better is reaching out to companies in the industry where you have the expertise and can contribute with content skills.
Doing this consistently will help you gain referrals which are far more important. Some of the writers at WittyPen are able to earn 80k-1lac per month, do not have a personal brand but are really good at what they do.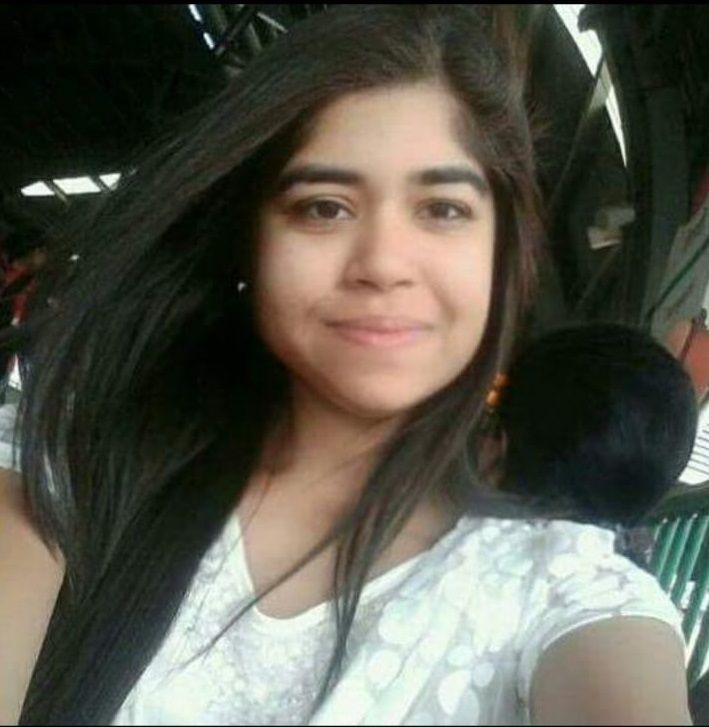 How to decide the pricing of a project?
You can decide the price of your project based on your:
Experience
Research involved
Niche
The value proposition of the project for you as a creator (researching about the company and the founders would help you decide the pricing)
How to get clients?
The journey to landing clients is very personalised and varies from writer to writer. Some get their clients through Facebook groups, Twitter, or Linkedin whereas, it could also be through a webinar or an online introduction in a whatsapp group.
The important thing is to work on establishing your authority and having an online portfolio so that you can leverage every opportunity that comes your way.
How to maintain a work-life balance?
Discipline is the key. You need to decide how many hours you plan to work, how many calls you want to schedule in a given time period, and how you want to start your day. Once you have a plan, it's all about execution and sticking to your decision, and that's one of the most important aspects of freelancing.
You might be offered flexible work timings, promising projects, and lucrative opportunities but learning to say NO is the key to maintaining a healthy work-life balance.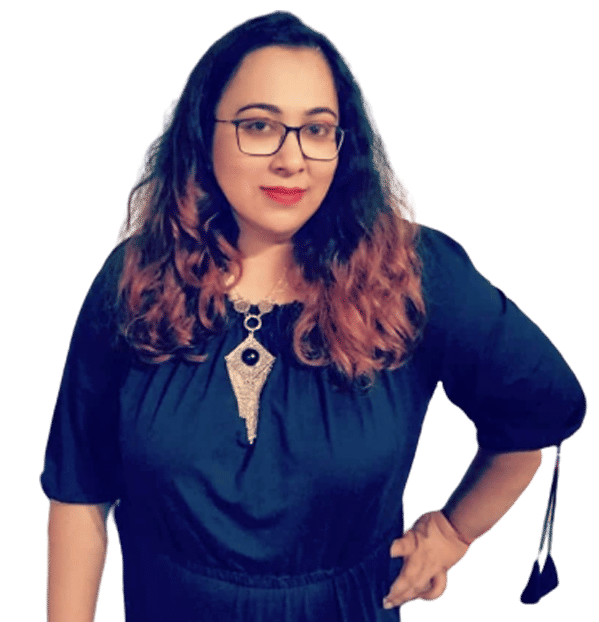 What should you know before starting out in the field of content writing?
Create your portfolio. Have your own blog where you write on the topics you intend to write for a career. This will be your writing sample and your curriculum vitae.
If you are buying a domain, don't get random names. Go with your name preferably. Create your own writer brand from scratch and let it work as your job application from thereon.
Tips on negotiating with a client
Never fall for 'there will be more/continuous work'. That is just 'we pay peanuts' in cheap language. More work doesn't mean the current work can be done shoddily, so it shouldn't mean that you can be underpaid.
Be confident of the work that you'll give. Be also strong in integrity. With the assurance of going back impeccable work in a seamless process, you will have the confidence to demand a justified price.
Deliver more than your client expect. Just a little more. Clients come back for that extra slice of the cake.
On the importance of personal branding
I have recently written an ebook about personal branding for authors which applies to content writers as well, and is available on Amazon.
Don't get active on all platforms at the same time. Begin with one and move on. Personally, I find Twitter to be the strongest platform for the writing community followed by Facebook.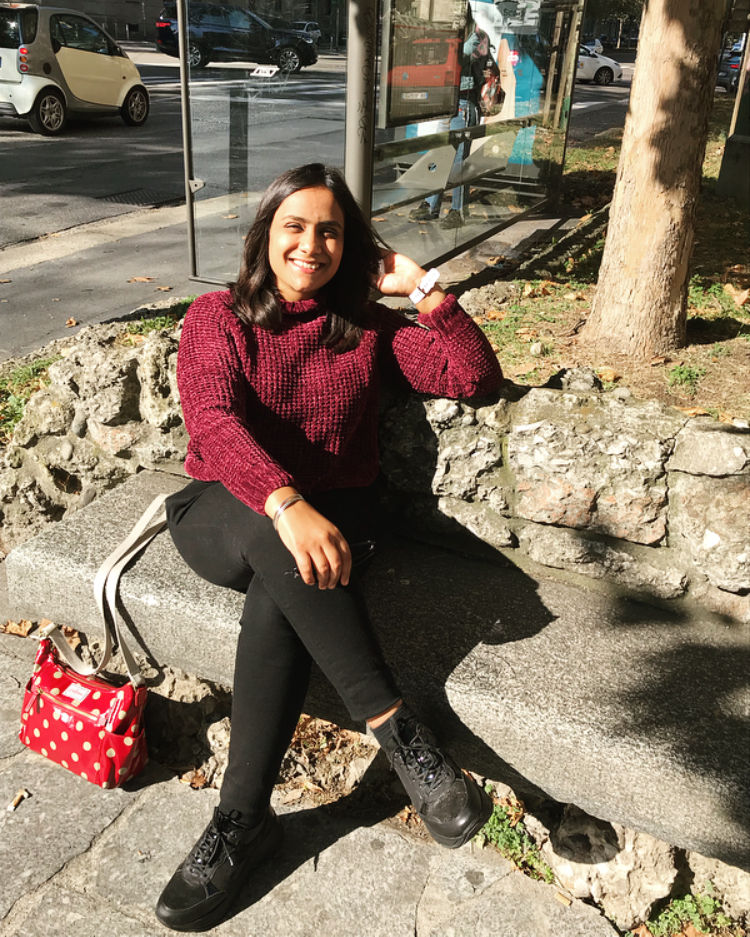 How to get your first project?
You can use LinkedIn, WorknHire, Freelancing groups on Facebook, Internshala, etc. Make sure you focus on the continuity of work at starting, you can increase the prices later.
How to maintain a work-life balance in the remote working era?
The only way to do that is discipline. Don't be harsh on yourself while making a timetable, keep it a bit flexible at the start.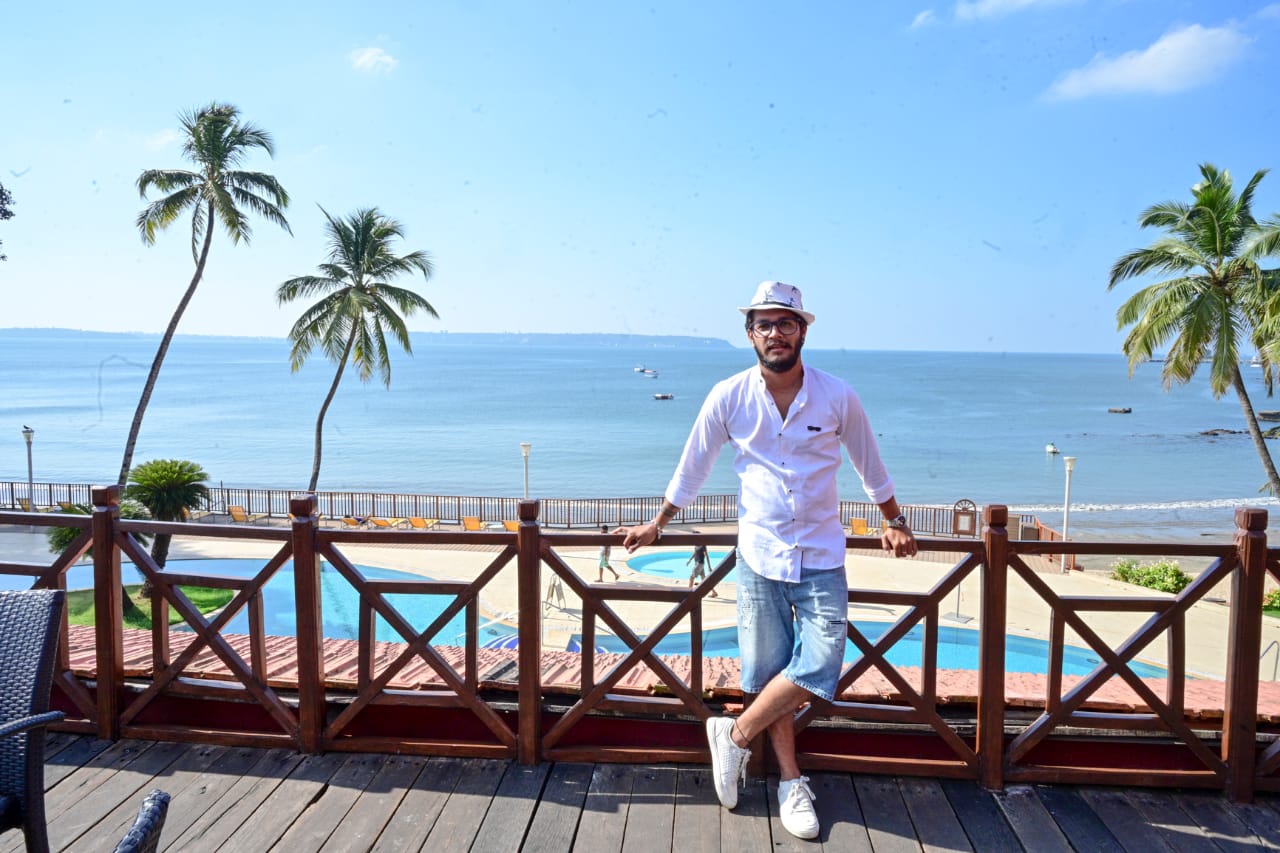 On negotiating with a client
The client, no matter where you are or who you are, will negotiate, for sure. So, be prepared. Secondly, the client knows your worth and that's why you have a conversation that is being discussed affirmatively.
Thus, be bold and straightforward and make things crystal clear from your side. This helps the client to know your potential as whatever it's worth, they will surely pay you.
Negotiation is a skill and you learn it from time to time. Don't get demotivated in the first or second experience itself. Let it take the momentum.
On the importance of personal branding
For me, the personal website should be the initial step for personal branding staircase. I don't believe in just doing twitter or Linkedin, just because I can be on it easily. Writing consistently on your website blog gives you a good portfolio.
My brand BhavikSarkhedi.com is popular because I have 450+ blogs on it as I continuously publish and people read it. They know what and how I write. Personal Branding starts with you and your online presence. Long things short, it helped me get my Google Knowledge Panel. Simple!
What should you know before starting out as a freelance content writer?
There is no denying the fact that content writing is a much sought out role nowadays. It is a super crowded market. Far too many people are seen to be either setting out on their writing journeys or making a switch in their careers.
But before you jump on the bandwagon, here are a few pointers you should know-
First off, you need to make sure you are visible
Build your powerful online presence.
You don't need to be present on all the platforms. Start with just a couple of platforms in the early stages. LinkedIn, in my view, is the best to begin with.
Make an optimized and compelling LinkedIn profile using the best practices which include:
A fine professional headshot
A persuasive headline highlighting your value proposition and
A short and sweet summary that expands on your headline and supports it.
Market your authority
Once you are done with the profile, start pushing out quality content consistently. Also, begin to engage in other people's posts in your industry.
Build relationships. Turn content engagement into conversations. Reach out to other experienced freelance writers in your domain. Pretty soon, you will come into sight and get noticed by your prospective clients.
Build your writing portfolio
If you do not have any writing samples to show at the outset, don't fret. Your LinkedIn posts can well act as the same if presented in an organized manner. Also, start leveraging LinkedIn articles and Medium. Start writing on Medium. The pieces you write on these platforms will perform as your writing samples.
Much more than the breadth of work, clients are primarily interested in quality content. So show them only your best performing pieces which you think can wow your potential clients.
How to decide the pricing of a project
Good knowledge of how to set your writing rates is also exceedingly important when you embark on the journey.
The parameters that are factored in include:
The niche, the frequency of work, the word count, the time which is taken to complete the task and also the turnaround time for each job.
Common pricing models used are:
Rate per hour
Rate per word
Rate per project
Rate per page
Retainership basis
As you keep pedalling further, you will automatically learn how to establish your freelancing rate.
Do not ever work for free
I understand that being a newbie, you do not have the luxury to choose the rates but always establish a minimum amount below which you won't work. If you want to earn a byline, there are plenty of publications that accept guest posts. You can contribute your pieces there and grow your brand.
Identify niches that pay well and keep growing.
Always have a contract in place with well-defined payment terms.
It is something more important than you think. The payment terms are the payment instructions sketching out when and how you would like to get paid. Never overlook this aspect while dealing with the clients.
Keep refining your communication skills. It is a must-have for writers.
As a writer, you need to be able to persuasively explain the value you are providing to the clients. That is the only way you can strike a deal with them.
Finally and most importantly, always know your worth: Do not get caught up in the self-doubt cycle. Always bring your A+ game.
To sum it up, content writing is no picnic. It is an uphill climb. Building a career as a writer requires shiploads of commitment and persistence. As long as you are willing to learn and be consistent with what you are doing, you are well on your way to success.
Remember- Any uncharted territory is rockier before it becomes smoother.
What's the most important thing you learnt as a freelancer? Let us know in the comments section!
---
Created by
Sourabh Kaushik
Through Tealfeed, we're building a knowledge-sharing platform that serves all kinds of informative content from articles to videos to podcasts, allows users to connect with creators, provides monetization opportunities to creators, and gives creators an opportunity to get paid projects from brands.
--- ---
Related Articles