6 UX Design Tips To Build Brand Trust
Building brand trust goes beyond delivering excellent products and services. Here's how UX can help:
Imagine that you're forced to go through the same incompetent employee every time you want to access a service you need.
If your clients can't interact with your platform in a pleasant and straightforward manner, they'll flock to your competitors. Bad UX tells people one thing: you don't understand their needs.
Do you want your brand voice to be how do I sell this service? Or more along the lines of what does this person need from me in order to be satisfied?
A user centered approach is your ticket to increased customer satisfaction.
There are no shortcuts to creating a memorable user experience: it's an opportunity to set your business apart from a sea of competitors following the same mediocre standards, or to break through in the market, if you're a smaller business.
Here is a 6 step plan you can follow to make sure that your brand is on track:
1. Start With Good Information Architecture
If your website has great navigability and logical flows, your customer will perceive you as knowledgeable. A company with a clear product and service structure will never make the user doubt its credibility. A lot of iterative work is required in order to create an efficient structure.
As a designer, your role is to match product categories to customer types. If you fail to accomplish this, users will question your ability to successfully deliver your services. Who would trust someone that doesn't even know what goes where?
What To Do: Make a list of use cases, and divide each one into a set of tasks. It also helps to compile a list of what your clients should know/discover and the outcome of their actions according to every use case. If you have too many use cases, you should try to group them according to common features.
Does your website's main navigation flow reflect your use cases or use case groups? Compare each one and make adjustments accordingly. You should make sure that the users have a clear entry path to every flow. Your clients should be able to identify themselves with the flow labels. Make sure that all the flows fulfill a use case.
User flow should be divided into steps, and each step should rely on the user's preexisting knowledge. Every action a user makes should build toward their final objective.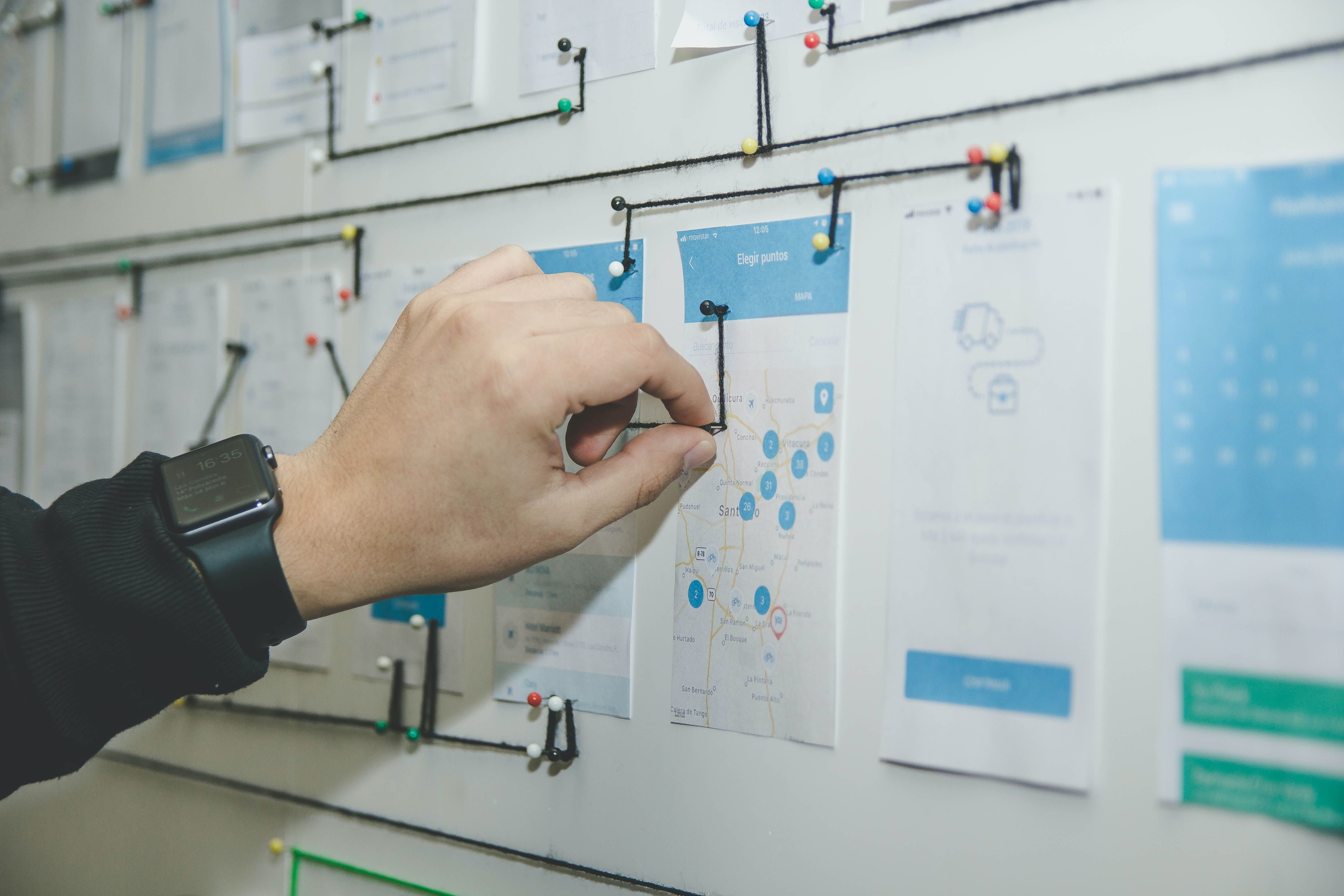 2. The Simpler The Better
Your UX should rely on clear and simple interactions centered on user needs. An in-depth understanding of your client-base is a must. Put your customers at the heart of the design process. The harder it is for them to reach their goal on your website, the higher the likelihood of flow abandonment.
A balanced approach works best. Information overload can become a problem to users that are merely looking to skim through, while insufficient information can also frustrate and alienate potential clients.
What To Do: Ensure that none of the actionable steps or use flows mix up use cases. Watch out for use flow steps that might require the user to perform two tasks simultaneously. Every step should contain the elements that are absolutely necessary to solve the task at hand or to understand the upcoming requirement.
It's best to divide the flow into several smaller steps that are simpler to understand. There is no magical number of steps that can deliver instantaneous profit. The flow should have as many of them as it needs, the real goal is to be as clear as possible.
3. Always Be Consistent
You should make sure that your website design is consistent with brand colors and fonts. Drastic deviation can confuse visitors. Establishing the elements that best translate your brand's vision and maintaining them helps build up your reputation. An iconic brand is instantly recognizable. Consistency is key when it comes to defining a brand's personality.
A style guide really comes in handy if you want to help designers understand what you're all about fast. Investing in great design, which is also in tune with your brand's staple visuals, helps you come across as authentic and trustworthy. Strive to maintain the same values, energy and aesthetic on all your social media channels.
What To Do: Check to see if you're using the same fonts and colors consistently. If you don't have many varying UI components, people are bound to remember them and associate them with your brand.
Additionally, elements that have the same ranking should look the same, while those that are superior should differentiate themselves. Make them bigger, place them higher, and more towards the left side of the screen.
It's good practice to check out what design patterns popular websites use. Implement them accordingly in your project as well. If you're thinking about changing design patterns which are common to most websites, that's a telltale sign that the logic and functionality of your service has flaws.
4. Security Is An Important Part Of UX
Most, if not all, users are reluctant to enter any personal data on a website without an SSL certification. If you don't encrypt the information transferred between a client and your website, that's a sign that you don't care whether they get their credit card information stolen or not.
Even Google makes the potential threat level abundantly clear: it favors websites with SSL certifications and shows the user whether their connection is secure or not. If you want your services or products to be popularized, you should abide by Google's standards.
If you live in the EU, you're probably familiar with GDPR regulations. User consent is a must: bombarding people with a constant flux of e-mails is the easiest way to self-sabotage. Pre-checked boxes are a source of frustration. Users enjoy content that is informative and personal, so if you do get their consent, be sure to handle interactions gracefully in terms of frequency and subject matter.
What To Do: Check your website's SSL. Identify the pages that need trust signs (e.g. transaction pages, landing pages, submission pages). By all means, get as many trust signs as you need, incorporate them efficiently, and review their consistency.
Opt-in and opt-out capabilities show that you care about what your users want. Don't force people to commit to a newsletter or a promotional e-mailing list. They might develop negative feelings towards your brand and stop buying from you altogether.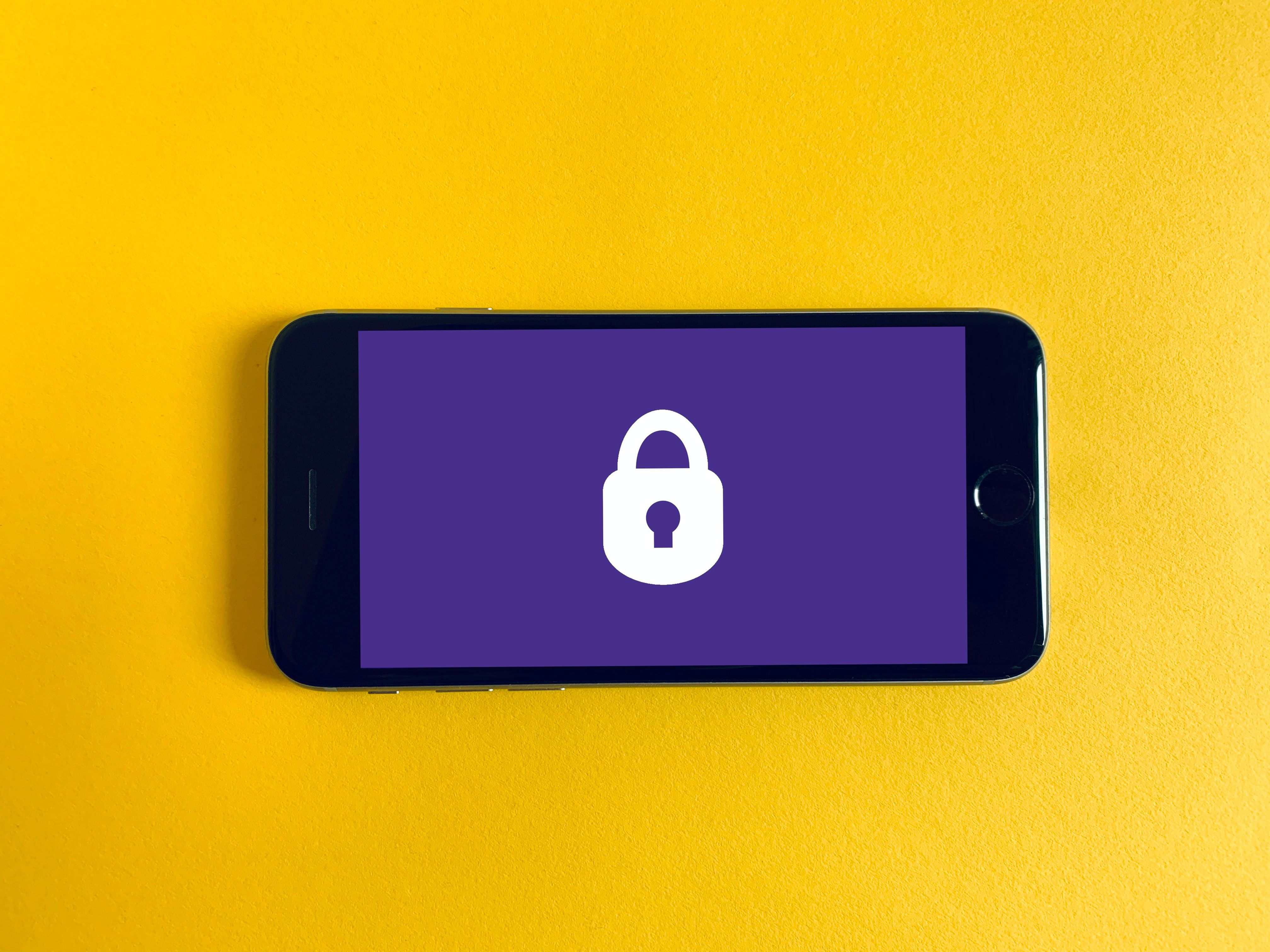 5. Be Transparent
Design should reinforce the idea that your brand values openness and honesty. Keep your audience in the know. Tell them if your website uses cookies. Explain if and why you're collecting their data in a concise manner.
Additionally, if you are a manufacturer or a niche retailer, it might prove advantageous to share information regarding where and how your products are made. Your website should clearly state if you adhere to an environmental policy, or whether you contribute to certain causes.
What To Do: Identify the pages which might raise user concerns regarding the privacy of their data and make sure to state clearly and in-context how the information is going to be used.
6. Mind Your Metaphors
No matter the digital product, people use pre-existing concepts to help them find their footing. For example, the most commonly used concepts in e-commerce are product and order placement, with a user area that is typically populated by contracts, services, payment options, and so on.
These can all become a source of woe when they're paired with inadequate metaphors, or when the level of abstraction is absurdly high. For example, in e-commerce, design conventions state that if you have a product with sizing and color variants, it should be featured as a single item. The only exception to this rule is the instance when size and color can change the purpose of the product (e.g. the smaller version is for indoor use, and the larger one for outdoor use).
If you want to go against this and list every variation of the product as a separate entry, your clients will become confused. They won't be singing your praises as a design innovator, but rather taking their business to your competitors.
What To Do: Identify your metaphors. Know what they are in order to understand how they should effectively translate into the best user experience you could offer. Work within the limits of your area of expertise: don't mix e-commerce metaphors with metaphors from different fields.
Steer clear of unusual, faulty metaphors. They can make your users misinterpret steps or even abandon flow due to frustration. You should also avoid incorporating abstract concepts that the user is required to understand as a precondition for using the website. This can deter potential customers.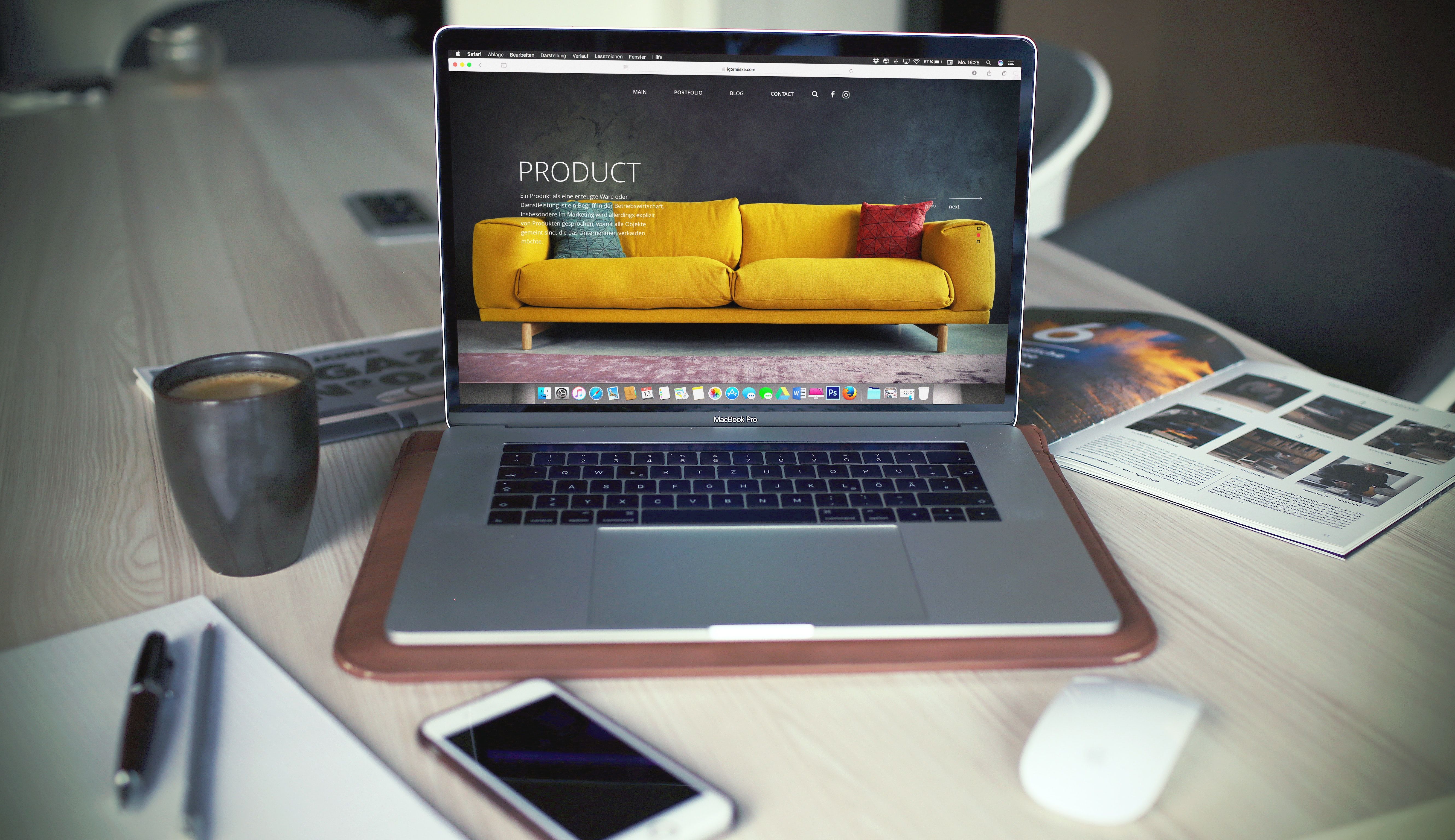 To Conclude
Decide early on which design elements best convey your brand's personality. Use them to establish a style guide, and aim to be consistent across all communication channels.
Building customer trust should always begin with a user centered design approach. Keep your website easy to use, well organized and secure. Allow users to make their own choices in regards to promotional materials, and disclose any data collection practices.
Your interface is your customer service representative. Strive to hire somebody amazing.
---
CEO of top UX agency Creative Navy. Passionate about embedded GUI design and medical device design. https://creative.navy
--- ---
Related Articles