6 Ways Bloggers Unknowingly Hamper their SEO by Misusing Keywords
SEO is one of the key pillars of any digital marketing strategy. If done correctly, it can help your online presence grow exponentially; one unethical step..
KEYWORDS IN CONTENT ARE LIKE SALT IN A RECIPE; A PINCH IN EXCESS AND YOUR MEAL IS RUINED!
SEO is one of the key pillars of any digital marketing strategy. If done correctly, it can help your online presence grow exponentially; one unethical step and your website's fate will meet a black hole.
Search engine algorithms keep changing regularly. A strategy that worked in 2018 may or may not work in 2019. The simplest example of this is keyword stuffing.
In the early 2000s, stuffing keywords in your articles and web-pages would fetch you considerable visitors and ultimately, good rankings for the keywords targeted. But Google is getting smarter with each passing day. Such a marketing strategy can get your website penalized today; don't even think about ranking well or attracting visitors. What search engines of today value most is quality content, among various other factors.
Keywords aren't bad. Not at all! But there are smarter ways of using them. There are some keyword mistakes you need to avoid at any cost. But the underlying issue is, many bloggers when starting their careers don't have a clear idea about the concept of keywords. They go on to misuse them innocently, simply because someone else (also a novice) might have told them that using keywords was a great way to help their site rank on the first page of Google.
Having a proper keyword plan is great but in conjunction with other digital marketing strategies like backlink building, social media sharing, video marketing, etc.
If you are a writer, blogger, SEO enthusiast, wannabe digital marketer, or an online business owner, this article is for you!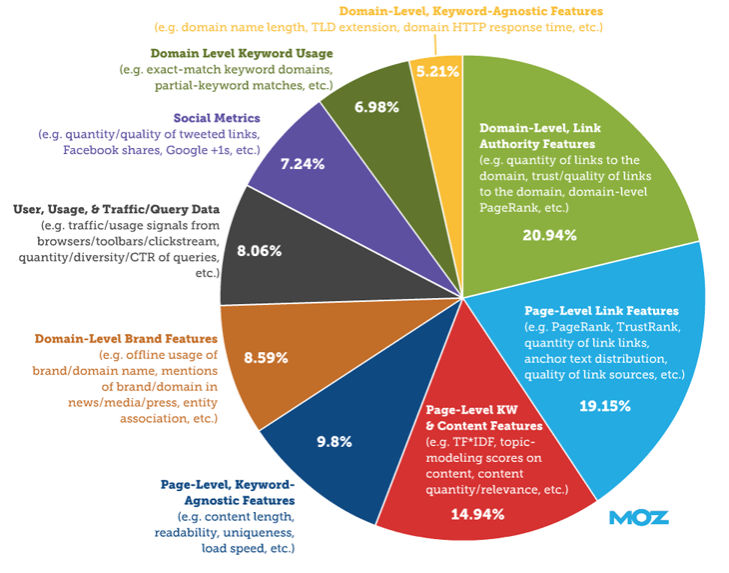 So, where exactly are you going wrong with your SEO strategy? What SEO mistakes are you committing? Let's find out.
6 Ways Bloggers are Misusing Keywords in the Name of SEO:
WRITING FOR SEARCH ENGINES
The biggest mistake on the part of writers/bloggers of today is laying emphasis on the search engines, rather than the human audience for their content. Let's face it, in the end, a person is going to read what you wrote, not the Googlebot. If you keep certain keywords in mind to target, there are high chances your content will end up looking robotic and of no value to the readers.
Your website visitors would like to read engaging content, interesting pieces. Adding more and more keywords isn't going to help at all.
Furthermore, the search engines with their advanced algorithms will identify that your content is not being liked by the readers based upon certain key indicators like time on a page, returning visitors, outbound clicks, subscriptions, etc. and would take no time in demoting your page so deep, you won't be able to find it for the most obvious of the keywords.
NOT DOING PROPER KEYWORD RESEARCH
Now, you know the keywords you want to rank for. Or do you?
Many a time, you may think a certain keyword would be the best fit for the topic you are writing on or the product you are selling online. But it often happens that even after writing a fantastic copy, you won't see an increase in the number of visitors. The reason: you didn't do proper keyword research.
What is keyword research? You may ask. Let me explain.
It is one of the core activities that form an effectual SEO strategy. It is a method in which you find out the best keywords related to your site that can help achieve higher rankings and attract a quality audience. It tells you the most common phrases the online audience is entering into search results to reach a page, such as yours (your competition).
There are numerous parameters that you can assess while doing your research, for example, keyword difficulty (competition) and your chances of ranking for those particular phrases.
There are various tools (free and paid) to start with that can help you with your research and provide you with an insight into the probable rankings of your site. Google, MOZ, Ahrefs, SEMRush, UberSuggest, etc. are (or offer) some great tools to help with your analysis. Give them a try!
NOT USING LSI KEYWORDS
Bloggers nowadays are so ill-informed about the use of keywords that they are missing out on using a very important mantra.
Latent Semantic Index (LSI) keywords are the keywords that are related closely to your specific keyword and can be used in your content to specify correlation and relevance. Sometimes, those are just synonyms, while most of the times, these keywords are just related to the original topic in a way or the other.
For example, if a blog is about the top travel destinations in India, some common synonyms will include "Best Family Holiday Destinations", "Top 10 Tourist Places", etc.
Now, there are high chances any such article will mention Shimla, Darjeeling, Goa, Jaipur, Ladakh, Agra, etc. because those are actually the best tourist destinations in India. So using these terms in your blog article will show that your content is actually relevant to the topic, i.e., travel destinations. Google's algorithm looks for LSI keywords in a piece of content to determine how relevant it is and how effectively it answers readers' queries.
In addition, the role of long-tail keywords can't be ignored. It is easier to rank for "Top 10 Tourist Spots in India" than merely "Top 10 Tourist Spots". Long tail keywords make your article very specific and particular about a certain topic and exhibit positive signals to the search engines while they rank the pages. They help your site to position itself better in local searches.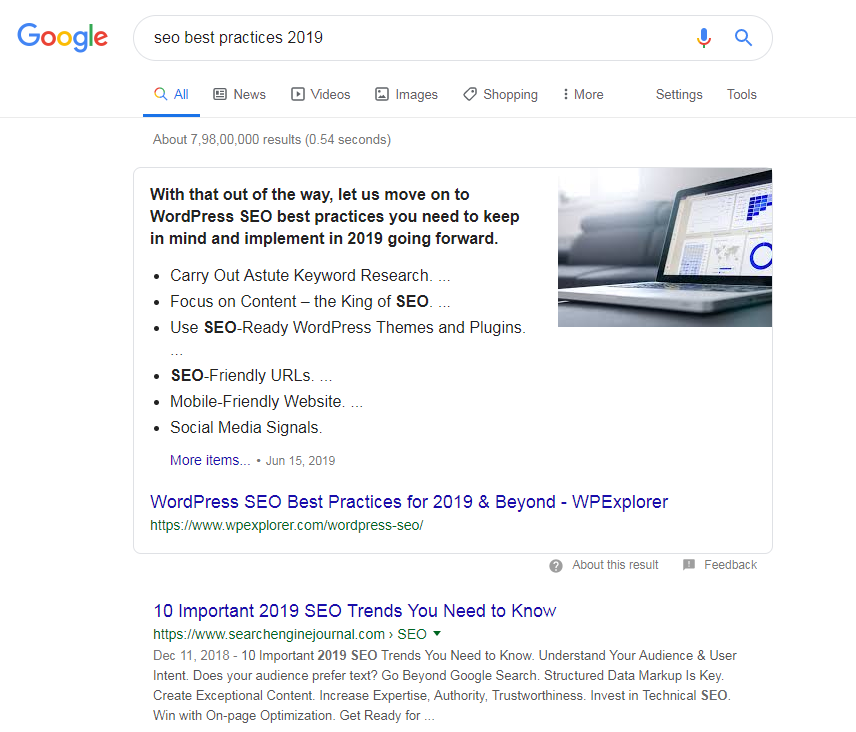 A good idea to key in your focus keyword into the Google search bar and see what results come up. This will give you an idea on which keywords to use besides your primary one. Additionally, the same keyword research tools you use to find keywords also provide you with LSI keywords as they are related. Here is what came up when I searched for "SEO best practices 2019".
NOT OPTIMIZING TITLE TAGS AND HEADINGS PROPERLY
Title tags and meta-descriptions are there for a reason, folks! Not using them might not harm you, but may definitely make you lose out on some SEO-juice. It is a good practice to use your primary and secondary keywords in the title tags, meta descriptions, and heading tags of your article.
Unfortunately, many bloggers just focus on writing great content (which isn't wrong) but don't care to optimize these aspects for even better rankings. Additionally, it is a good idea to include your main keyword in the URL of your article.
COMPROMISING WITH THE QUALITY OF CONTENT
The one thing you should never do with your content is compromising with the quality in the name of SEO.
My advice – Do not care about SEO in advance. In fact, forget about it totally!
No, I haven't gone nuts!
It's the same case again, you start thinking about SEO and keywords, you'll not be able to pen down your thoughts freely. You need to start writing, finish it, and then start making any edits as per the keywords you want to target.
Write a conversational, informative, and engaging article. Tell a story, ask questions, let your readers ask questions, answer those!
Make sure you write about topics people are actually looking to know more about or asking questions about. Try to answer as many queries as possible for people to place faith in your site and visit again later. Building authority this way improves your visitors' data and helps you gain subscribers easily.
Another important point bloggers today are missing out is the impact of Readabilityon their content and eventually, visitors.
To explain, consider this – I have written this article with a specific audience in mind. I know the people reading this are mostly writers, bloggers, website owners, SEO executives, or digital marketers who want to understand SEO better. I know they would like to read in a language that is easily understandable. It won't benefit me in any way if I try to prove myself smart by using complex jargon and technical lingo. The key is to make you understand in the easiest way possible.
There is no single scale of readability. There are a few famous ones, though, that grade your content depending upon the number of complex words, syllables used, length of sentences, etc. They analyze your text and give you a score that tells what age-group can understand it easily. I personally prefer Flesch Kincaid Readability Ease to check if my content is readable enough for the audience I am writing for. On a scale of zero to 100, I find any piece achieving over 60 good enough for a wider range of the online audience. The higher, the better.

There are many such standard tests of readability. For instance, Flesch Kincaid (FK) Grade Level, Gunning Fog Score, SMOG Index, Coleman Liau Index, Automated Readability Index, etc. You can check the readability of your text here on WebFX.
This article scores well over 60 in the FK Readability Ease and I'm convinced you would be able to understand what I've discussed here! Correct me if I'm wrong.
NOT OPTIMIZING IMAGES AND VIDEOS
Adding relevant images and videos to your web content helps a lot with SEO. But did you know that you can also integrate your important keywords in the "alt tags" of your media content?
If you haven't been making the best use of alt tags, start doing it now to help your images and videos rank in relevant results, along with your web page. It's always a win-win!
"A picture is worth a thousand words, and this has never been truer than in the age of social media. Visual Content is at the centre of storytelling, and marketers are beginning to embrace the impact of a well-placed visual." quoted Andrew Fingerman, CEO at PhotoShelter, in an interview for MarTech Series with my colleague Sudipto.
In the end, all that matters is how well you craft your content and explain the concepts that the online audience wants to know. The idea is to make your content presentable and interesting so that a person visiting your website likes the content and comes back again in search of more informational articles. If it is good enough, more and more people will link to it and your website's backlinks will multiply, increasing the authority.
There is no fixed percentage of keywords to be used in an article; just go with the flow and keep it natural. Keep posting at regular intervals. And avoid the above-mentioned SEO mistakes at any cost! Here are some pointers to write effective content that humans like, and is also SEO-friendly.
---
Created by
Tealfeed Guest Blog
--- ---
Related Articles