6.5 reasons why storytelling is the missing piece in your branding jigsaw puzzle
If you can look in my eyes and dig deeper in my heart, expressing the best of your story making me emotionally satisfied, physically moved and touched my soul.
If you can look in my eyes and dig deeper in my heart, expressing the best of your story making me emotionally satisfied, physically moved and touched my soul.
Trust me; I'm ready to buy anything from you.
Art of Storytelling or advance psychology of holding your prospects. Maybe you're neglecting this essential skill from years, but from now, you must think again.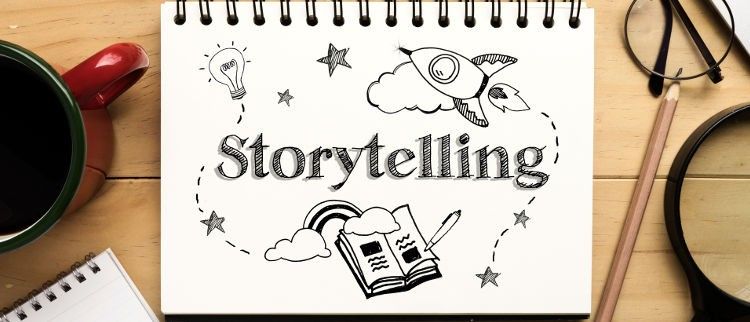 If you need a good reason to get started, then here are the three most important parts I can share with you;
Number One: Best Brands in the world are one who is good at storytelling.
Number Two: Best Entrepreneurs in the world are amazing storytellers.
Number Three: It is the cheapest & most successful way of marketing in history.
It might be possible these three reasons are enough for you to get started with storytelling, to build your company's brand, to increase your personal brand value or maybe to impress your next best woman or man in the world.
Storytelling plays a vital role to make connections. Here I'm going to share 6important reasons behind the "WHY" of storytelling.
Stories stick deeper into People's mind.
Storytelling makes complex things simple.
Storytelling communicates values.
Stories help people learn about you.
Storytelling can help you to share the vision of the future.
Stories Trigger emotions that take action.
STORIES STICK DEEPER INTO PEOPLE'S MIND
There is a lot of information travelling around the world; the Internet makes it really very easy to search for anything. How can you distinguish yourself, your company or your product?
Stories, they are making your complex information so easy to digest, that your prospect can never forget the facts hidden behind it.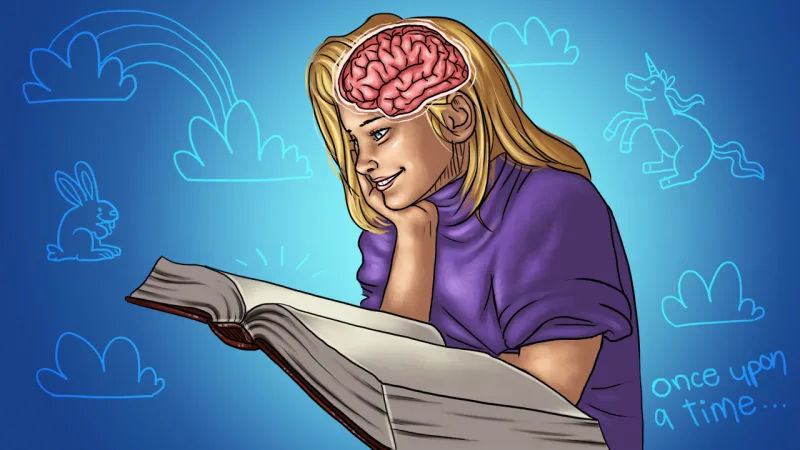 Here is an example from a very famous commercial – The Hero – Bollywood Story by Google. Click here!
So does this commercial made you emotional?
What about the fact? Ok, Google. This is how stories stick deeply in our brain.
STORYTELLING MAKES COMPLEX THINGS SIMPLE
Think about the most complex Maths equations or computer programming languages.
Is it easy for you? Maybe for some but not for all. Crazy innovations are making more complex and amazing things around the world. Now the question is how do these complex products or services can get related with everyone out?
Storytelling can do that by turning complexity into simple but interesting stories. Here is an example from one of the largest manufacturer & developer of networking & telecommunication equipment in the world; CISCO.
Check out this commercial, how they expressed the importance of their products in your life. Click here!
Doesn't it simple & appealing?
STORYTELLING COMMUNICATE VALUES
The value you're living can be easily expressed by your stories. Not by your mission statement, not by your marketing plans, but by the real stories you tell.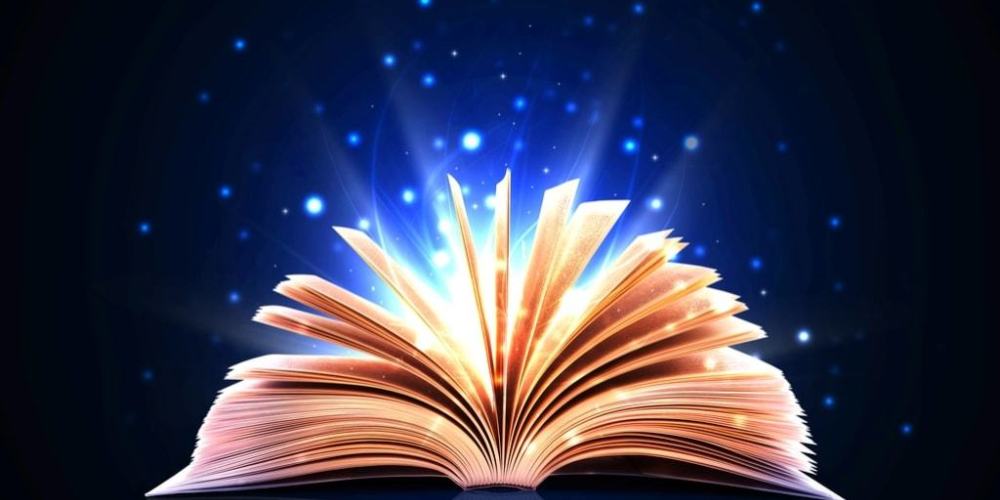 For instance, if you're saying that you have a brilliant customer service, it doesn't affect much. But if you can share a story, that how you've helped your customer and made their life easier, makes much sense. Those stories communicate values about you, your company & your services. Live it.
STORIES HELP PEOPLE TO LEARN ABOUT YOU
You might have created a great product or providing amazing service. But your technical terms or complex research papers can't help you in reaching out.
If you want people to learn about you, you must tell good stories. Stories are something that connects people with you & your ideas. It is easy to learn via stories instead of a complex research paper.
So, next time before launching a new product, you must have a creation story behind that.
Here is a 108 seconds video from Apple, launching there epic i-phone. Check out the short story in the most simple way. Click here!
STORYTELLING CAN HELP YOU TO SHARE THE VISION OF FUTURE
If you're intelligent enough to build the vision of the future. You must be smart enough to share the story of the future. People love to listen to the fascinating things happen after their time.
Our brain always response with excitement with the vision of the future.
Here is a video from old dairies showing the future after World War-I. Click here!
It is a 1920s video showing how the future will look like? Surely we achieved many things & many are still on the way. But this video is so fascinating that it implement the idea into your brain. This is the beauty of storytelling.
STORIES TRIGGER EMOTION TO TAKE ACTION
This is the best part and the best reason that can motivate you to learn, implement & execute storytelling in your branding & personal branding campaigns.
Stories are one of the most amazing sets of words that move us emotionally. Trigger us to take action on something.
Let's have a look into this commercial: Lead India from TOI. It definitely moved people to take action against any pitfall. Click here!
Moved? Surely. Stories make us emotional and let us take action sooner than any other form of information.
WHERE IS THE 6.5TH POINT?
Now you might be thinking about the Title of this blog.
Well, the last 0.5 is buried in your heart. The desire to look in the eyes of your audience, to tell them your amazing story.
Story of getting started, the story of falling down & the story of bouncing back. You have a burning desire to open up the heart.
This is the most important reason for getting started with storytelling. The reason to make human connections, the reason to speak up your words. An important reason that makes your story so special that you're willing to tell us.
So, what force is resisting you to share an amazing story? Let me know the reason below in the comment section.
CONCLUSION
Storytelling is the future of branding. If you're into the business, you must learn this art. Space is going to be more crowded than ever before & you must distinguish yourself from others, an amazing story can do that.
So, if you're fascinated by this essential skill. Just wait for the upcoming series, where I'm going to help you in mastering the art of storytelling.
Resources:
Best Article Series on Storytelling – Well stay Tuned with us.
Credit:
---
Created by
Tealfeed Guest Blog
--- ---
Related Articles