7 Great X Ecommerce UX Ideas to Improve Your Shop in 2022 (+ 3 Bonus Tips)
21st-century consumers have gone digital! No more traditional shoppers. For a better UX in 2022, you need to improve your online shop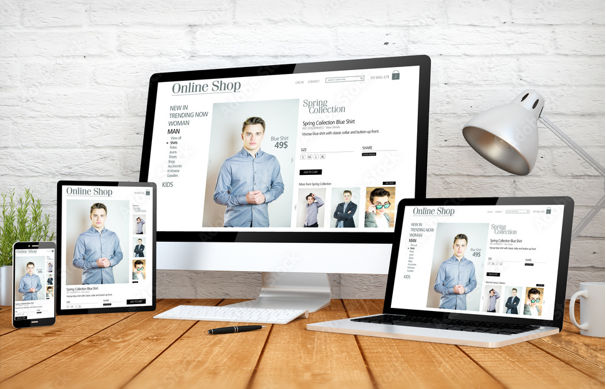 Are you intending to upscale your online shop in 2022? Here are 7 great ideas to borrow from!
Many years back, the eCommerce space had a poorly designed site. It had a grating, text-heavy layout. And it dealt with one item: books! With the #tag: 'One Million Titles.'
Twenty-six years down the line, the online shop has witnessed significant transformations.
It turns out that Amazon has one of the best eCommerce sites in the world today. A different scene from what it was in 1994.
And that did not take a miracle to happen.
It called for hard work and dedication. And upscaling to match the competition!
See here how Amazon's homepage looked like in 1994.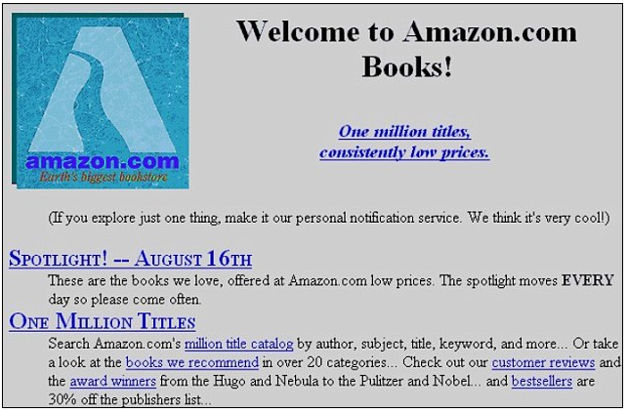 And how it looks like today!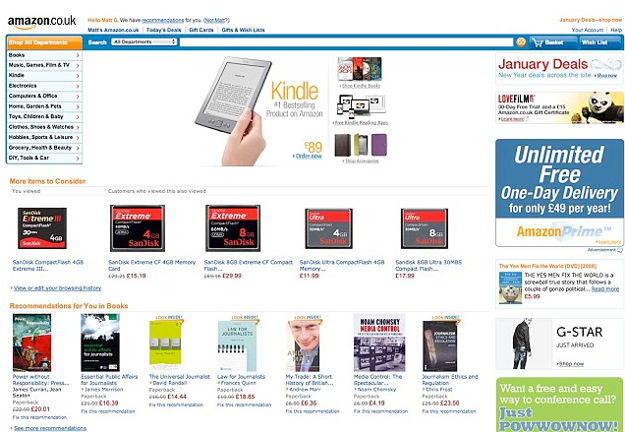 The above discussion shows how things have changed!
And they're poised to change even further.
Look at this…
Statistics expect that global eCommerce sales will skyrocket to $4.5 trillion by 2022.
So, what?
The world's economy is experiencing an upsurge in eCommerce!
And here's the evidence!
According to

Google

, 98% of global consumers are online shoppers.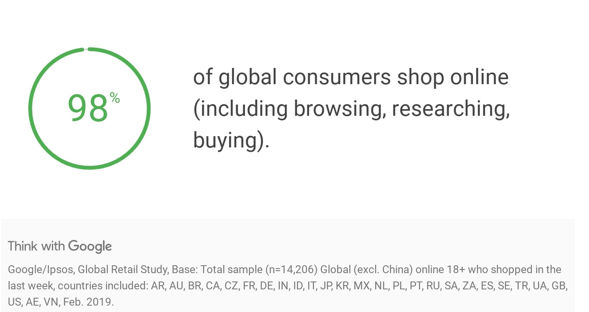 According to

Statista

, mobile use will generate 53.9% of all retail eCommerce in the U.S.
And above all, personalisation is critical in sales generation!
Google found out that sales increased by 40% when the UX got highly personalised.
These last statistics introduce my main point!
How do you improve your shop in 2022?
A professional website doesn't convert visitors into customers. Neither does SEO.
User experience (UX) is very fundamental here. It can make or break your success online.
UX is FUNDAMENTAL!
Why ask? To succeed, you need to create a good eCommerce UX. And you'll be able to attract, keep and upsell customers.
Are you looking to improve your shop in 2022? Or do you intend to begin a new one?
Then follow these seven Ecommerce UX ideas.
Be Audience-Oriented
Let me explain!
Everything you do on your site should be user-oriented. Since everyone works remotely, there will be more online transactions than ever in 2022 and beyond. And to survive through the competition, think about your audience.
According to a 2017survey, over 70 per cent of customers expect brands to become user-centred in their services. They want to get heard, valued, and understood.
A neat and professional website (shop) will help you trudge through the maze. Otherwise, you'll get lost in the competition.
See here how Staples handles its audience!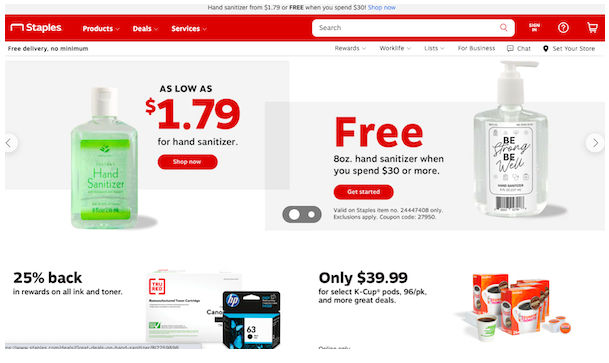 You can't mistake the neat appearance! A clean site can enhance UX. You can see everything at a glance and then get to make your decision immediately.
The site is also mobile-compliant.
2. Personalisation
Research findings by an American Customer Satisfaction Index (ASCI) underscore the importance of personalisation in user satisfaction. Of those customers who abandon business relationships, 33 per cent cite lack of personalisation.
So, how can you use personalisation to improve your shop in 2022?
Simple!
You can introduce online product recommendations through subscriptions.
You can't underrate the role played by online subscriptions in X E-commerce. For instance, Netflix achieved 25% subscriber growth, and leveraged user data to keep them in only one year. Spotify converted 48% of the subscriber growth witnessed within the same period. You can see how BIRCHBOX uses subscriptions here.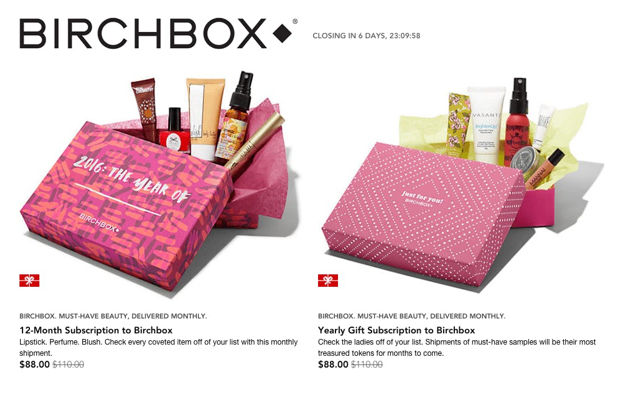 3. Content Structure
The latest research shows that our attention span has dropped tremendously. A goldfish can concentrate longer than the average person.
Based on this, people don't read for long.
For a better UX, ensure that your content is readable. And the structure is fully engaging by having more 'white space' and less 'fluff and clutter.'
Content is the fuel that drives businesses. A potential customer can learn about your product through content.
Since content marketing is 60% visual, consider adding videos of your products. 60% of visitors prefer watching a product video to reading a description.
Taking this strategy to social media can increase your brand conversions in 2022.
4. Website Architecture
A well-designed website with the right mix of colours is cool.
The colours used on your website have a direct impact on UX. Bing, for example, chose a specific blue colour over other hues. It led to an $80 million increase in annual revenue.
Colours have the power to evoke emotions and drive specific actions. And good web designers know this. They rely heavily on colour psychology.
Bliss, for example, uses colour psychology to have a better UX.
See how they do it here!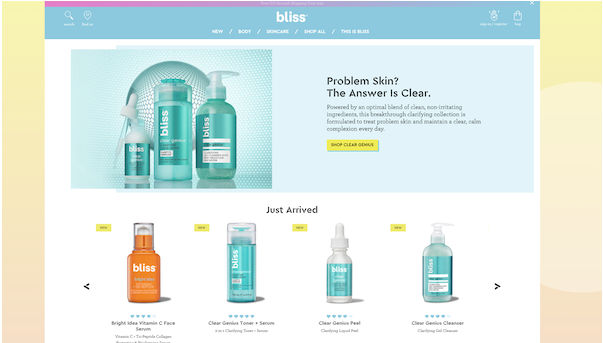 And their success is riding on this colour-mix of simplicity.
So, choose a dominant colour for your brand and website. But above all, study your ideal customer. And know their buyer personas.
5. Create a Visual Hierarchy
Your shop should have a catchy appearance. Users are more likely to notice elements near the top of the page. Making use of white space can ensure a better UX.
Visual hierarchy is typical of conventional shops! Shop owners display the most popular products and conceal the cheapest.
For a better UX and high conversions, it's good to have a visual hierarchy. You can use colours, white space, and powerful content.
For text content, consider using larger fonts splashed with bright colours. For images, place the most popular ones on the front page. And have them enlarged.
See this example here!
Hint: Strive to reduce your calls to action (CTAs) and choose what works for a better UX.
6. Use Customer Feedback
Implementing customer feedback is an illustration that you care. And you've your users in mind!
If you want your shop to rank high in your niche, then you need to implement customer feedback.
The best way to do so is by building a concrete feedback process. You start with automated feedback requests.
You'll need to solicit customer feedback by offering some incentives. You can give a discount or a gift card.
You can then identify the customers' pain points from their feedback. Then implement what works to improve the UX of your shop.
Instituting immediate customer support can strengthen the feedback process.
7. Provide an Omnichannel Shop
I'll explain it!
An omnichannel shop reaches your users through several channels.
You can use websites, mobile apps and social media platforms. You must maintain the same messaging and brand image across all the channels.
Being consistent is significant. It'll give you brand identity and offer a better UX.
Overall, you'll have higher conversion and retention rates.
Big Commerce illustrates the idea of an Omnichannel shop in big time here!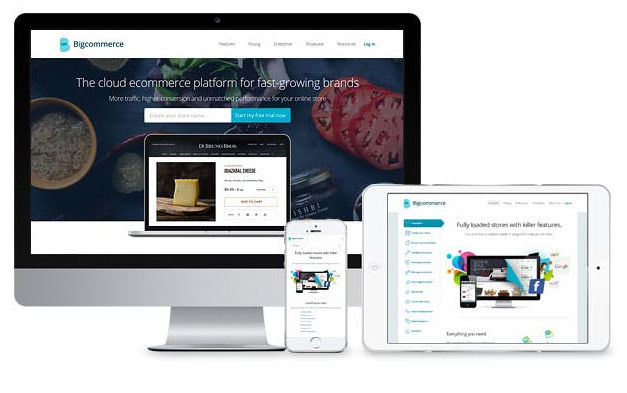 You can increase your eCommerce sales by 73% with an omnichannel shop. It increases the chances of users connecting with your brand at any one platform they visit.
8. Bonus Tips
Cart abandonments lead to low conversion rates. You can reverse this trend by eliminating these cart abandons.
To do so, follow these three tips!
Make your checkout process simple
Studies by SaleCycle show shoppers abandoned their shopping carts at 75.6% in 2018. Therefore, many users retracted their purchasing decisions during checkout.
You can stop this trend by shortening the checkout process.
The principal aim of onsite eCommerce marketing is to persuade visitors to make a purchase. You'll need to craft interesting CTAs that urge users to press the "submit" button.
You can see examples of highly converting CTAs here!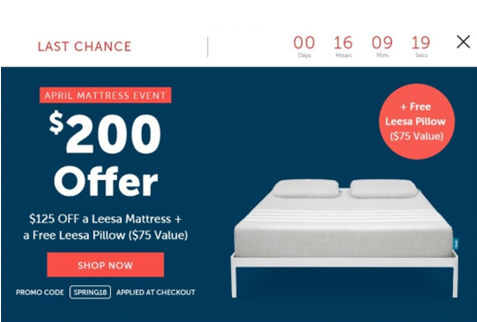 And here,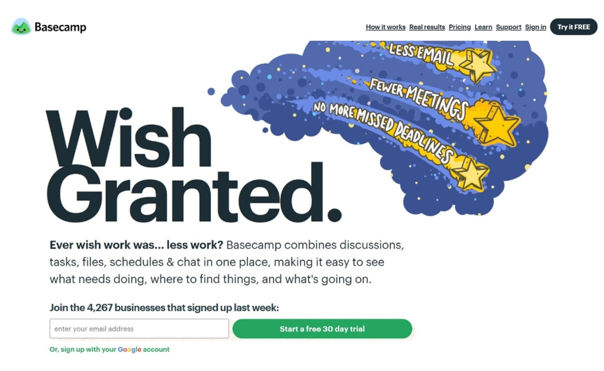 Follow Actionable UX Design
Don't mess up with the design of your eCommerce site. Instead, stick to what works for a better UX and higher conversions. Think about consistency in branding and readable content.
Conclusion
Ecommerce UX is a dynamic field. Nothing stays the same for long. Learn, relearn, and implement the new knowledge in up-scaling. And then upsell your eCommerce shop.
What UX ideas do you have to improve your eCommerce shop in 2022?
Let me hear your views!
---
Created by
Panafrick Sammy
I'm extraordinary in one thing! And that's helping businesses, both small and large-sized to rank for their target keywords. And I've got results! My Approach The first lesson I learned in SEO is that "not all traffic is created equally". Traffic is not the goal. Driving bucket loads of sales that generate ROI, that's the goal. You want targeted traffic from a qualified audience most likely to buy your offer or take your call to action. Here's how I can help you increase ROI with SEO content. ✅Just starting and you don't know where to look? I'll help you conduct keyword research based on your marketing goals and your buyer's needs. ✅Got a content strategy but do you need someone to execute it for you? I have a tested formula for creating SEO-optimized content that ranks on the Google search engine. ✅Got a strategy and execution plan but you're not seeing the results you expected? Bring me in!
--- ---
Related Articles