7 Helpful Tips Every Candidate Must Know to Send the Resume to a Recruiter
A team of expert recruiters at Applycup Hiring Solution crafted 7 helpful tips every candidate must know to send the resume to a recruiter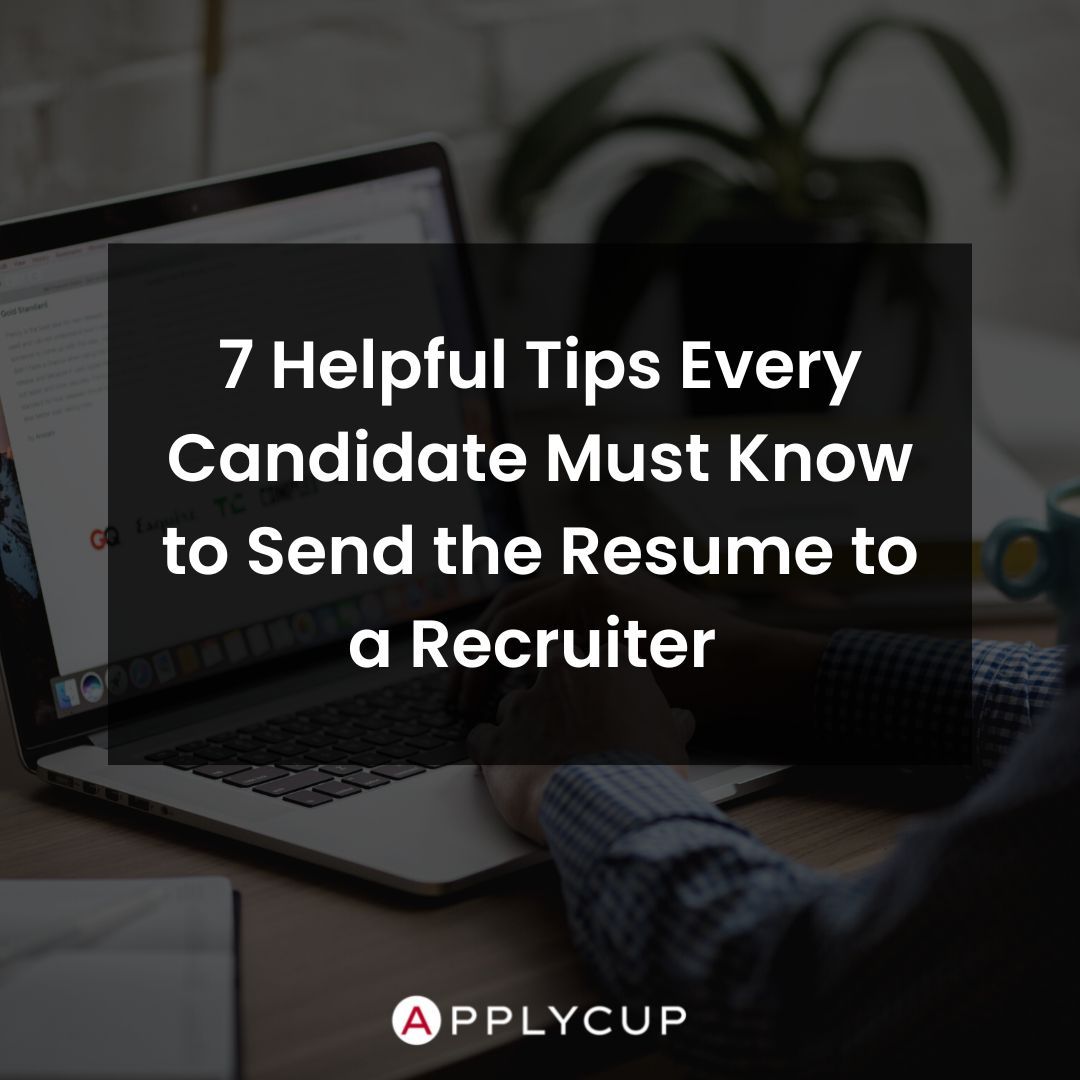 To seek out and apply for the jobs you are interested in, you will most likely post your profile and resume on a job search website, such as monster.com or hotjobs.com. These search engines allow you to upload your resume in a Microsoft Word or text file format or create one using their forms.
Why You Should Send Your Resume to The Recruiters
Emailing your resume to the recruiters allows you to create a personalized application for the job position. With a job application directly via the form or job posting, you have limited options to showcase your skills, but when you are emailing, you are in control of what reaches the recruiter. That being said, you should not use the same template for all of the emails. Customize your resume and email body for each email.
Tips to Send the Resume to a Recruiter:
Research
A good email application depends on your ability to discuss your achievements and talents, but business research is also important. Before sending an email, researching a firm offers several significant advantages that may help you stand out from the competitors. The following are some advantages of doing the research before sending the send button.
It shows you are interested and excited.

The research Helps align your vision with the company

It helps you stand out from the competition..
Resume Format Check
Have you read the job description? Make notes of the requirements and use them to reformat the resume. Make sure the resume has a text-friendly format to pass through the applicant tracking system ATS successfully
Subject Line & Titles
An average working professional receives 121 business emails every day. Why should a recruiter open your email instead of deleting your email? A subject line highlights the importance of the subject line of your email. Come up with something catchy but not too funky. For example, 'Resume update from your next (position)' Don't forget to rename your resume to include your company title and the position you are applying to.
Personalize Your Email Body
Use your company research to personalize and send the resume to recruiters. Write about how the company's vision aligns with your goal. One of the most asked questions by recruiters is, 'why do you think you are a good fit for the company?' With the personalized email body, you have a chance to answer it briefly, suggesting you know the company culture and values.
Highlight the Key Achievements, Projects, & Skills
At this point, you have gone through the job description, researched the company, and personalized the email body. Now it's time to update your email with your key achievements and skills. It is very tempting to flaunt and show off your skills with a very long skill description but try to keep it short and to the point. Include the keywords/skills mentioned in the job description. Make them bold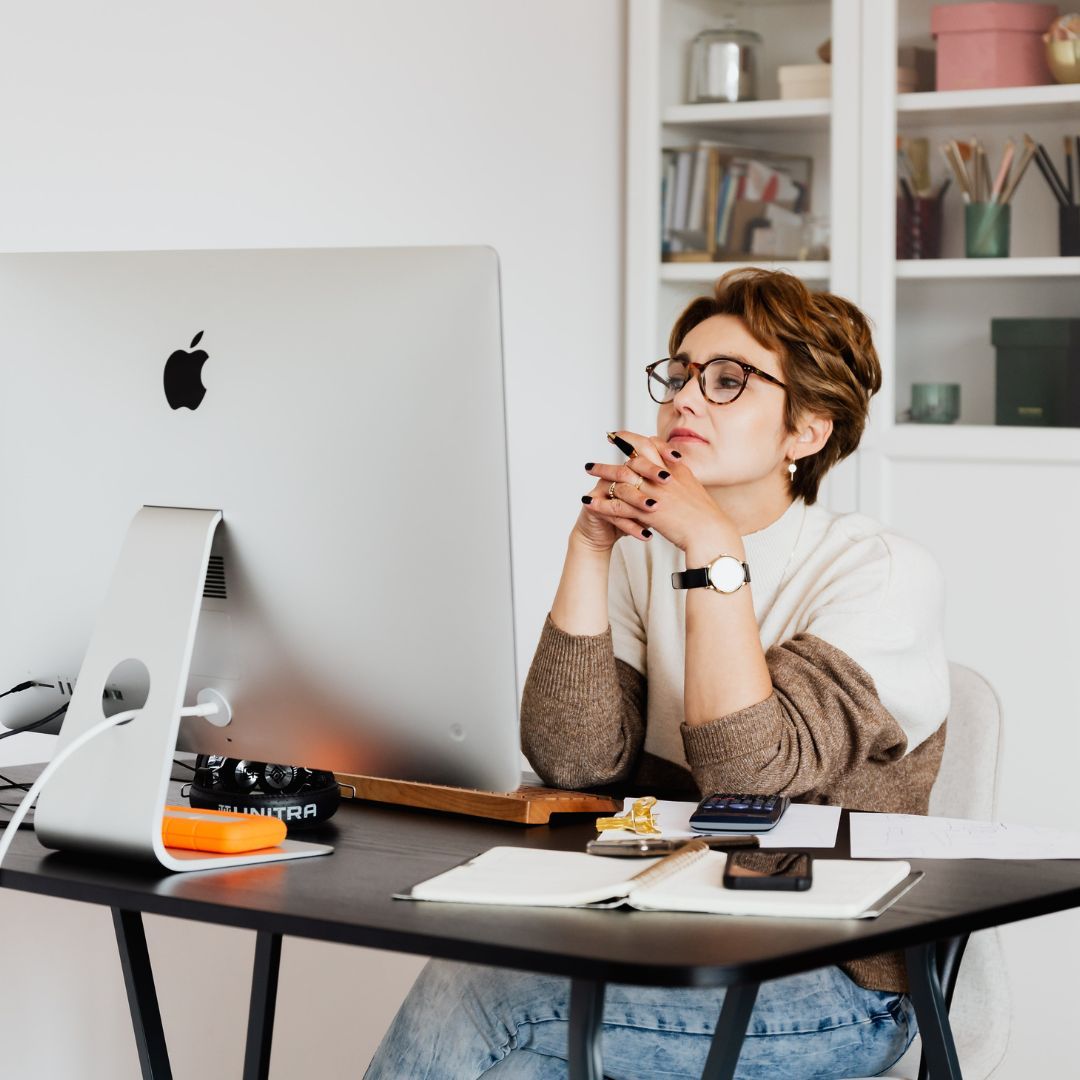 Less is More
There is so much to cover, but making your email brief is an art you to learn before you send your resume to a recruiter. Once you have done the above steps, make sure you want to go through the email again and remove as much as possible to create a short copy that engages the recruiter. Think from a recruiter's perspective. They go through hundreds of candidates every day, and looking at an email that has 1000+ words is something they will avoid. Make the main points bold, and remember less is more.
Follow-Up
Your work doesn't end once you send your resume to the recruiter. Be organized. Note down all the emails you have sent. If you don't hear back from them in 5-6 working days, you can follow up with a short email asking for an update.
Don't forget to test how your resume is displayed in a body of an email or how it opens as an attachment via another computer. Rally your friends or family for help, and send them sample emails with your resume included in the body of the message or as an attachment. This will provide a great opportunity for you to assure that your resume is reaching your potential employers in a format that is clean and professional.
We hope that you find this helpful and look forward to hearing from you.
---
Nikhil is Passionate about Recruitment problem solving. He has been in the recruitment sector since last 15 years. Nikhil cofounded Applycup in 2016 to Solve the Recruitment challenges of IT / Non IT recruitment and doing it successfully with the team.
--- ---
Related Articles