8 Skills not related to UX that will make You a better UX designer
In this article, I will speak about additional skills that will help you a lot in your career.
In this article, I will speak about additional skills that will help you a lot in your career.
1. Photoshop and Illustrator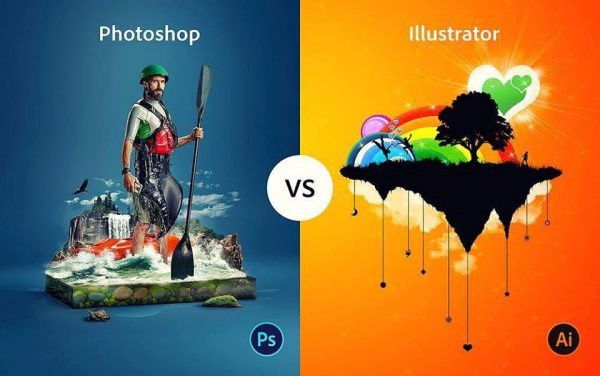 I know this is an obvious one, but many great UI/UX designers don't have skills at the Great Photoshop and Mighty Illustrator. You can make it as a UI / UX designer without knowing these tools at all.
But If you know Adobe Ps and Ai well, UI tools like Sketch and Figma become easy like playing with toys.
If you don't have the skills I advise you to learn them. There will be many times when you'll need them. Without exaggeration, I can say that they are the main tools of digital design.
Photoshop as the name suggests is a tool for photo editing, but it has much more functionalities. It is endless and there is always space for improvement. About the same is with Illustrator. Illustrator is vector-based aimed at the logo and illustration design. If you learn those tools well, you'll become gurus of design. Sky is the limit.
BTW, in the skills section of your CV, you just can't put five stars with photoshop, because five stars mean that you know the tool perfectly. But I think it's impossible to know photoshop perfectly, it's endless.
You can perfectly do some particular things but to know everything about it… maybe I'm wrong but I really doubt that. That's why I always advise you to never put a five-star system in your CV, better to write next to your skills Strong and Medium.
2. Printing design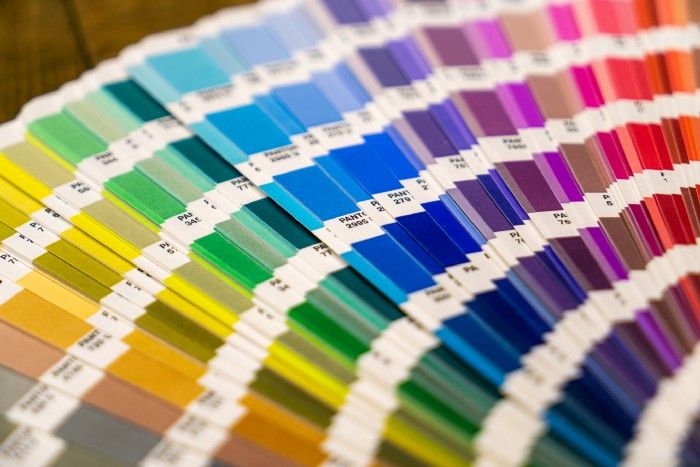 When I say printing design I don't just mean InDesign or Illustrator. I mean the real printing, I mean how the printing devices work, all about the knives, what types of paper you can use.
I know it's a whole new world and not necessary for UX designers, but during your life, so many printing design offers will come up, that it will only be a plus for you. If you have friends who do the printing, always keep asking questions. And above all, why not to have an idea about printing, you're a designer after all.
3. CSS, HTML, JS
It's a known subject that there are two types of UX designers, the ones who know coding and the ones who don't. To be honest, I don't know coding, and sometimes I think if I knew, I wouldn't improve as a UX designer, because I would concentrate on development.
I always keep saying that instead of learning to code it's better to improve UX skills, but on the other hand, I've been through so many interviews where in the end, they chose a candidate with coding skills. So I guess I am not the right person to give advice here, and it comes down to your personal choice.
4. Drawing
It's another skill that is not a necessity but a big plus. I didn't know drawing before I started learning UX. When I got my first job I bought a Wacom tablet and went through so many video tutorials. I'm not good at drawing yet but at least I have a general idea of how the light works, how the sizes of 3d objects change depending on a perspective, how the shading is done, etc.
There are countless good tutorials on youtube. And you don't need a Wacom to start learning. A pencil and paper are all you need. Start practicing. It will improve your designing skills.
Now, when I edit a photo, I almost never use the stamp tool in photoshop, I just draw the missing parts with the tablet.
5. Writing UX documentation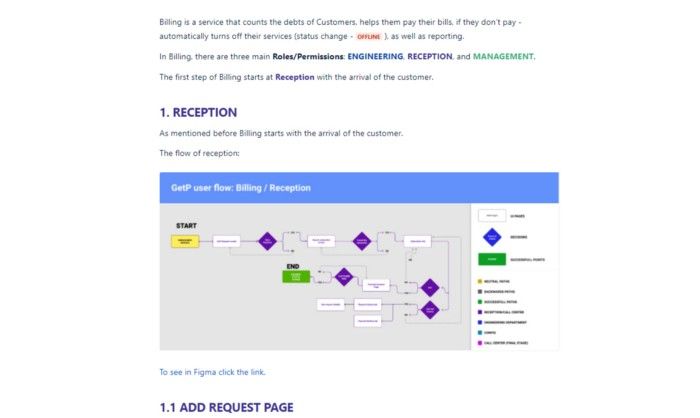 I know this is a tricky one, and we designers hate documentation, bureaucracy, and everything related to that. But it's a skill that will boost you up on the next step of your career.
Recently, in the company where I work, I tried doing a little product owning (as I'm the one who knows all the flows of upcoming products the best), thus a new responsibility fell on me: writing documentation.
I've read many articles, watched a lot of videos and I really couldn't find a decent tutorial about writing UX documentation. So I decided to improvise based on the little number of sources that I could find.
How to write documentation is a big subject for another article but I'll try to explain shortly what I personally do.
The product I had to write about is huuuuge! It has countless pages, many roles, and for each role, there is a different flow. So what did I do?
I've created user flows for each role, and did my best to draw a big map that shows how different types of users interact with each other. And that's just a small microservice of that product. Then I exported all the pages of that microservice, opened the Confluence, and got to writing.
Basically, I explain what the microservice does, what are the goals, then how many types of users are there (adding the big user flow image with a link to Figma file), and then I write about each type of user, adding their flow, writing about each small detail that has a functionality, like if there are tables — I name and explain what's included in each category if there are statuses I name all f them. Also adding images of UI as well as user flow.
I also write UI documentation — all about the paddings, grids, interactions of UI elements, etc.
I can go on and on, but as I said before it's a big subject for another article. I hope I could give you an idea of how I do that.
6. Product Owning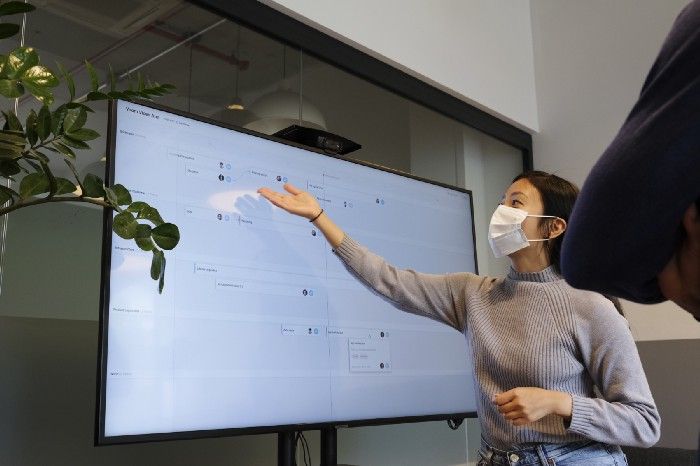 You can be a great UI designer without PO skills, you can be a great researcher, but to be a great UX designer those skills are essential.
If you know the product well, can think of the business logic, understand what information back-end and front-end engineers need, know how to create user journeys, architecture, understand the perspective of stakeholders, and have also good UX design skills, you've automatically boosted a level up. And you can call yourself UX no more, but a Product Designer.
Basically, you can create an end to end UX design, from the very concept of idea to developer handoff, and later user testing, gathering data, improving, solving new problems, thinking of another concept. Basically, you're becoming to create the bigger picture itself. And trust me the money is good too.
7. Coaching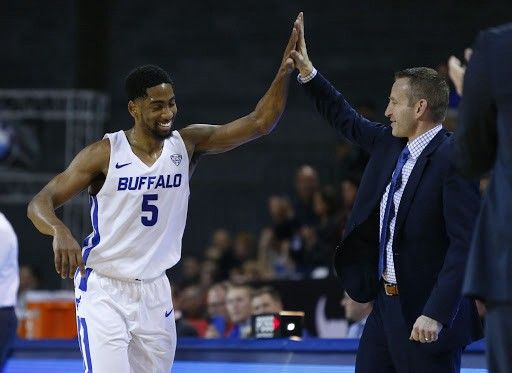 When you rise as professional, younger designers fill the positions of interns and juniors. And that's when you need coaching skills. You have to read a lot more than you used to, and not only reading about new skills and trends but also about the first steps that you went through when you were just starting.
But this time, you have to read from a different perspective. You have to read to teach, learn to teach. Go from the very start. By the way, there are many things that you already forgot and when you learn them anew, they will improve you.
And pleaaase do me a favor. If you're going to coach someone, don't just give them general theories and links to tutorials in a way they won't be able to implement. Explain everything in detail, give them tasks, help them to learn the tools, and not just UI tools but every related tool out there.
Speak with them. Speak about what is the design, what is problem-solving. Don't overwhelm them with terms, explain what each term means, at first speak with them in language that non-designer would speak. Don't throw everything on them the first day, ease them in.
And check their improvements. Be patient with them. I know it's a lot of time and energy but you are guiding them into their future, you don't want their broken lives on your hands. You want them tomorrow to say how grateful they are.
8. Writing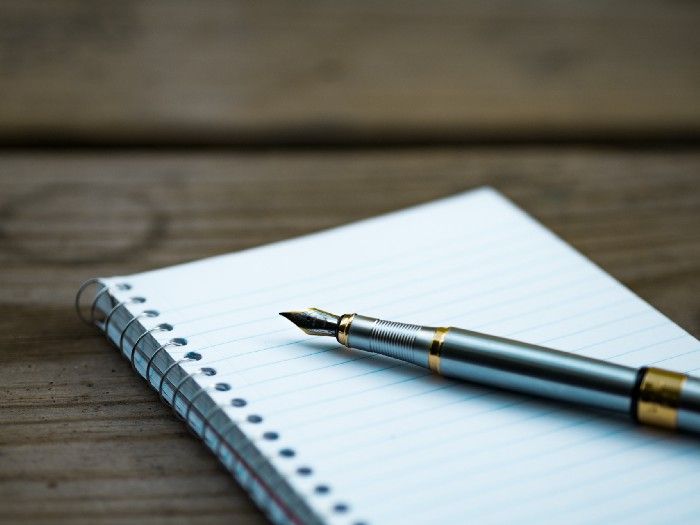 I know I'm not the best writer as you already have noticed, I'm not even a native English speaker. But I write anyway, with the hope that it's not that bad.
So you can write too. Writing will help you a lot. Write blogs, and not because you want to get followers or views. I'm not a professional blogger and don't even want to be. I never use keywords, I don't do SEO, only share my knowledge on my social media.
That's all. You need to write because when you write about a particular subject, you do a lot of research, you read and simultaneously you learn. You don't want to share wrong information so reading and learning is essential for writing. Communicate with people, share your knowledge and they will share theirs with you.
---
Created by
Daniel Danielyan
--- ---
Related Articles