9 Steps to Determine Whether a Startup Is Investment-Ready
If you are looking to invest in a startup here are some of the factors you will need to consider.
There are countless investment opportunities available in the world of investing. Because the market is so crowded, you'll almost certainly find an investment opportunity that fits your investing style and preferences.
When it comes to various investment opportunities, investing in startups and small businesses has only recently become popular. As a result, this market appears to have exploded with people looking to make smart investments and secure their financial future.
As a result, if you're considering investing in a startup in the hopes of producing a positive return or ensuring your financial future in some other way, here are some of the things you should think about first to ensure that you've made the right decision.
The Very First Considerations
You should schedule an interview with any company, particularly a startup, before deciding to invest your money in it. This way, you'll be able to see and hear people you might end up doing business with in person.
Furthermore, by doing so, you will begin to develop a relationship with the people early on, which will benefit you greatly if you decide to invest in their company. Finally, show them what smart capital means to you and make it clear that you value time and effort as much as money when it comes to them.
The Goals and the Strategy
After the initial meeting, you can expect them to present their company's goals and strategy to you. During this process, they can also present you with their organization's goals and expected outcomes, as well as their key business metrics.
This is one of the first steps toward laying a foundation on which you can return to a particular venture later on when deciding whether or not to invest.
The Pitch
The pitch is the event that will either start or end any future cooperation. The truth is that unless a startup can actually persuade you – the investor – that they are a good investment, you can't expect them to achieve the desired level of success in their business endeavors.
Of course, setting a clear time and date for the pitch and keeping it as formal as possible is always beneficial. Additionally, the following are some of the most important questions to ask during this process:
the financial questions – for example, how do they plan to manage their finances in both good and bad times?
questions about social evidence, such as whether or not there is a market for their goods or services.
In five years, where do they see themselves – because this is typically the period in which a startup will achieve true success.
Take precautions
When it comes to this part of the process, there are a few blunders to avoid. First and foremost, do not sign an NDA with a startup before sharing any sensitive business information with them.
Also, if they don't appear to be motivated or aggressive enough to carve out a niche for themselves in the market, it's best to keep looking for a better candidate.
The Exchange of Information
After you've seen or heard the pitch, established your venture goals, and agreed to participate in the entire investing process, it's time to exchange information.
You should request all pertinent information about the startup's operations, including – but not limited to – the pitch document, business model, organizational chart, customer information, sales references, financial information, product and/or service descriptions, and all other legal documents.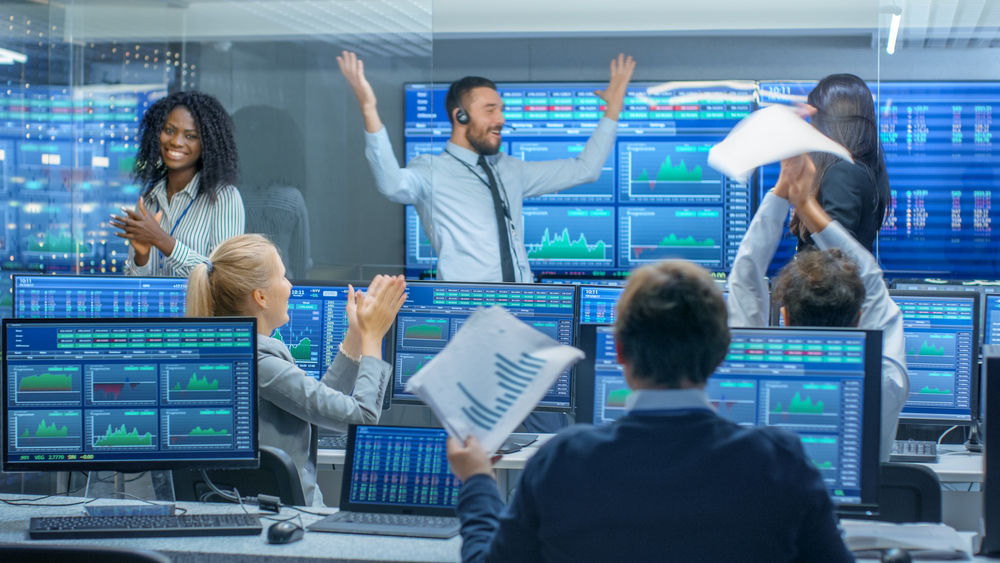 The Maturity Level of a Startup
Another factor to think about is the maturity of the startup you want to invest in. The reality is that startups are notoriously difficult to evaluate. However, operational efficiency and the potential to scale the company further, as well as the ability to expand their team and develop a market position, should be considered.
It's also a good idea to keep up with the latest stock market headlines by using various resources to see which sectors are currently in high demand. This will put you on the right path to becoming a successful and profitable internet entrepreneur.
Validation of The Venture
The venture validation comes next. Before you decide to invest, you should validate all five criteria of venture validation in this step. The following are the criteria:
Validation of the size, timing, and opportunity of the problem
Is the differentiation good enough, or does the solution need to be validated?
Validation of the business model – or is the business model both scalable and viable?
Is it a strategic fit, or does it follow the company's strategy?
the team – or, more specifically, the team's ability to execute, as well as its mentality and composition.
So, you'll need to figure out who you're trying to validate – the company – map out the criteria you'll use to assess it – the five criteria – and identify the appropriate data and results that will determine whether the "who" passes or fails your validation process. You can proceed to the next step after all of these have been verified.
Valuation of The Venture
This is a particularly difficult step to complete, especially for startups. While evaluating mature companies is relatively simple because you have all of the relevant data, evaluating startups is often based on attempting to evaluate not only the money but also the time and effort that goes into it. As a result, it's best to seek professional assistance with this step to ensure that you've made the best decision possible.
Criteria for Investment
When it comes to investment requirements, make sure you've thought about the "who," "how," and "what" of the process. The "who" section focuses on the startup's people – the founder, the team with the necessary experience and skill set, and so on.
The "how" part focuses on the business itself – defining the target audience, designing a product or service with that audience in mind, a clear market demand, a clear business model, and the presence of earning potential, sustainable competitive advantage, and potential market share.
Finally, the "what" focuses on questions such as the list of top customers, strategic alliances, and suppliers, as well as a detailed analysis of the competitive landscape, explained current value, and identified key risks.
Conclusion
When everything has been said and done, all of the necessary discussions have taken place, and all of the necessary documentation and data has been submitted, it is time to make your final decision.
Aside from all of the evidence, you should also consider your gut instinct. Everything you are presented with may appear to be a perfect investment opportunity, but if everything appears to be perfect, there is a good chance that there is something wrong that you are simply overlooking.
As a result, the final factor in this process that must be fulfilled is your gut feeling. What are you waiting for if it's telling you to go for it?
However, if you still think the opportunity isn't as good as it appears on paper, keep in mind that no one is pressuring you to make the deal. After all, it's your money and your future success that's on the line, so you should proceed with caution.
---
Jessie Connor is a passionate writer and researcher from Brisbane, contributor at several business and lifestyle blogs, hooked on yoga and healthy living. She loves to spend her free time travelling, reading and of course – shopping!
--- ---
Related Articles