A2D Electrical: A One-Stop Solution to All Your Electrical Needs!
A2D Electrical is a one-stop shop for all your electrical needs. Whether you're a homeowner or a business owner, we've got you covered.
No matter how small or big an electrical job you need to get done, it's not your cup of tea unless you are a trained electrician! If you live in Dereham Norfolk, England, and discover an electrical problem, or need an upgrade and electrical test to carry out, it's always wise to rely on A2D Electrical! Tom Hilton and his professional electricians are here to help you and take care of every small detail from start to finish.
But before you give them a call, have an idea of the services A2D Electrical provides to ensure they match your electrical requirements. Have a look!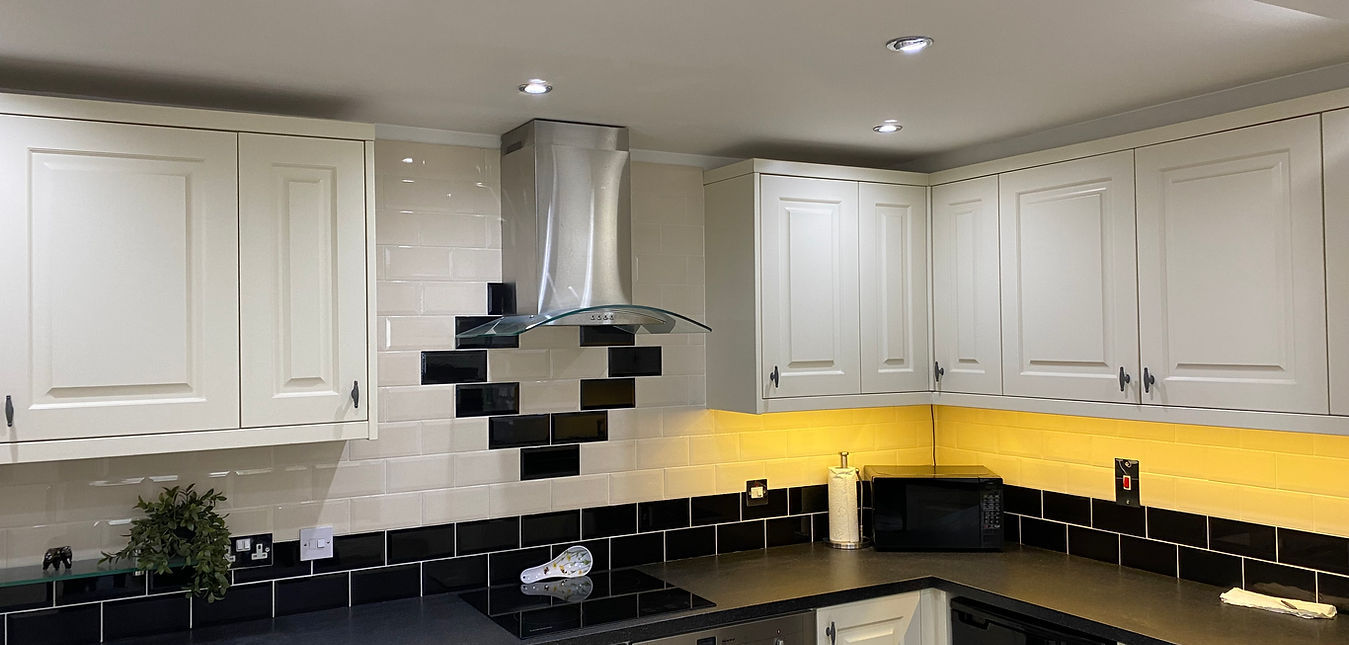 Professional Electrical Services Provided by A2D Electrical
Well, the electrical needs vary for every home. A2D Electrical strives to meet almost every electrical need, from internal lighting to wiring and PAT testing to outside lighting. See here:
Internal Lighting:
A2D Electrical can help with internal lighting by providing safe and efficient installation, repair, and maintenance of lighting systems. Their electricians can also suggest and implement energy-saving solutions, such as LED lighting, and provide expert advice on the best type of lighting for specific areas of your home.
Additionally, they can troubleshoot and fix any electrical issues related to lighting. Overall, they can ensure that your internal lighting is functional, safe, and cost-effective.
Consumer Unit Upgrades:
Professional electricians of A2D Electrical can provide safe and up-to-code consumer unit upgrades, ensuring that your electrical system is properly protected and functioning efficiently. They can also suggest upgrades that may improve your home's safety and energy efficiency while fixing issues related to the consumer unit. Plus, they can ensure that your electrical system is safe, reliable and up to current standards.
Socket Upgrades:
With A2D Electrical, you can bring a whole new level of electrical excellence to your home with their socket upgrades. They will ensure that your power outlets are up-to-code and working at peak efficiency, leaving you with a safe and reliable electrical system. Upgrade now, and you can see the difference for yourself!
Rewires:
Say goodbye to faulty wiring and power outages, and hello to a safe and reliable electrical system! Trust A2D Electrical with their expert rewiring skills to modernize and upgrade your home's wiring, leaving you with peace of mind and more efficient living space.
PAT Testing:
PAT Testing is an inspection of portable electrical equipment to ensure safety. It detects any defects that could cause hazards, proving your company's commitment to a safe workplace and protecting against negligence claims. With A2D Electrical, you can book a PAT Test to ensure the safety of your employees and show your Duty of Care.
Call Out:
A2D Electrical provides fast and reliable emergency call-out services, ensuring that any electrical issues are resolved quickly and safely. Their professional electricians can troubleshoot and fix any electrical issues, whether it's a power outage or an electrical emergency.
Even if you need EICR Testing or outside lighting, A2D Electrical won't disappoint you. Tom Hilton and his expert electricians can suggest the best lighting solutions to ensure your property looks stunning, and its curb appeal enhances to the next level. Visit a2delectrical.com to know more!
---
Are you in need of an electrician in Dereham, Norfolk, England? Consider choosing 'A2D Electrical'! Our team of skilled electricians is based in Dereham and we are proud to offer a wide range of electrical services throughout the Norfolk area. Whether you have a specific problem that needs addressing, want to update your electrical systems, or need an electrical test to be carried out, we are here to help. We understand that electrical work can be a complex and sensitive issue. That is why we pay close attention to detail from the beginning to the end. Our team of professionals will take time to fully understand your needs and offer a customized solution that meets your requirements.
--- ---
Related Articles