Aatm Nirbhar : An inspiring story of a 24-year-old social entrepreneur and her driving school which is empowering women
Aatm Nirbhar is a venture in social entrepreneurship that focuses on an all-women driving school. Founded by the 23-year-old Pawani Khandelwal
In a country where women are called goddesses, isn't it contradictory that women are not even self-reliant? What if we told you there was a way where this restriction could be put to an end? And that women had a great chance at learning to ride and enhancing their mobility in their comfort zone? If this sounds too good to be true, you have to continue reading, because here's a social venture Aatm Nirbhar started by women, for women.
Aatm Nirbhar is a venture in social entrepreneurship that focuses on an all-women driving school. Founded by the 23-year-old Pawani Khandelwal, this start-up promises to aid to the mobility and thus, independence, of women.
Aatm Nirbhar:
prefer to employ women from marginal families to help upskill other women who wish to learn to ride
enable women belonging to tier 2 and tier 3 to become self-dependent and self-reliant
provide driving lessons by lady trainers
keep flexible timings for training
keep safety as a priority with easy pick-up and drop facility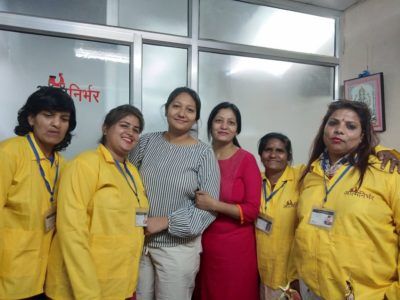 WHAT EMPOWERED PAWANI TO START AATM NIRBHAR?
Pawani's mother had a major role to play when it all started. Her mother wanted to learn how to ride a scooty. For a person who hasn't ridden a bicycle her entire life, it's a daunting task to ride a scooty and the case of Pawani's mother was no different. Her mother wanted to learn scooty from a female trainer, and with great difficulty, Pawani was able to find a trainer for her mother.
Eventually, all her lady relatives were intrigued to learn, and that is when it struck her. Her great social entrepreneur model began with the request of her mother and ended up becoming a powerful and successful platform for all women out there.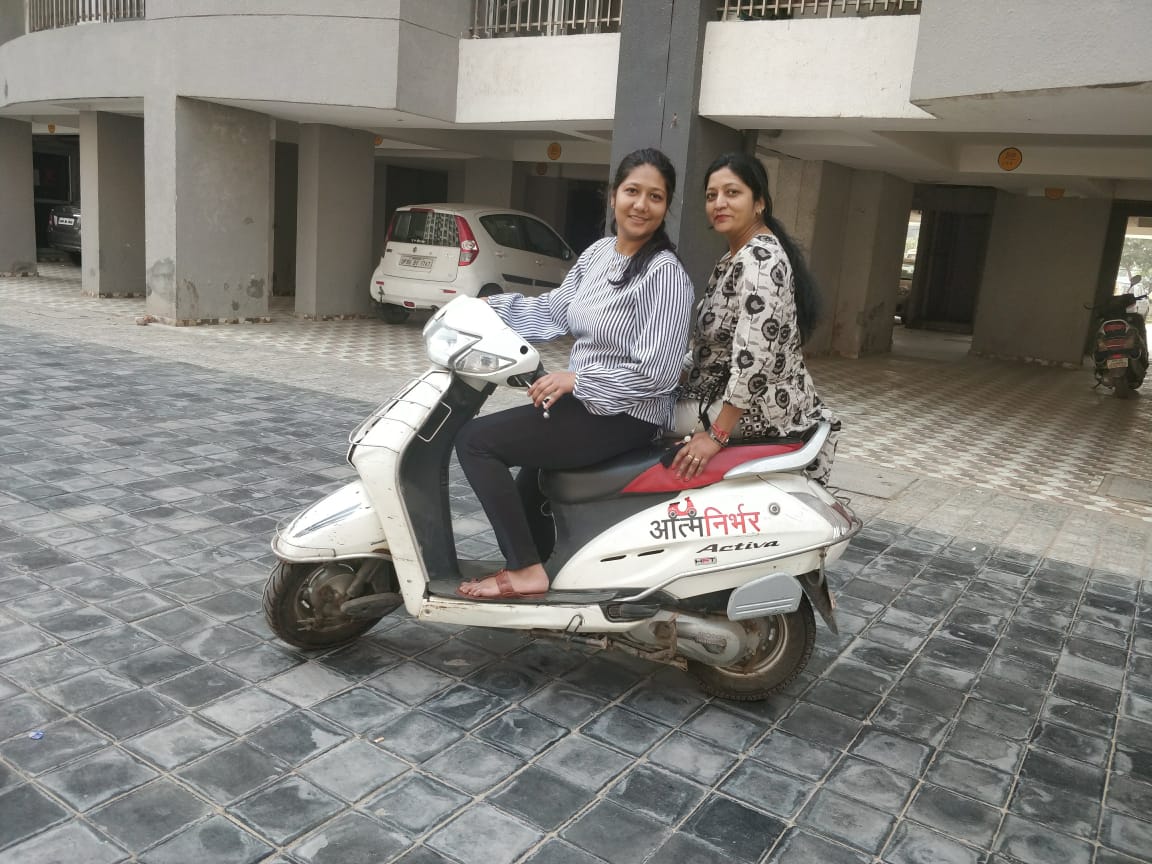 Pawani got into understanding that it was a great marketing opportunity and also, she had her motivation to begin in the first place. There was a satisfying feeling when she worked in this venture of hers because she could relate to it.
'When someone tells me that with your venture, I was able to go by myself to pick my son from school, and I did not have to wait for my husband or that I could go to the market on my own without asking my brother to do things for me, it gave me immense happiness. I was able to feel content and satisfied when I dozed off. I think this feeling was what I was looking for when I started this venture and invested in it. This feeling could never be achieved in any other venture,' Pawani proudly admits.
THE MAGIC OF SOCIAL MEDIA
Every startup model starts with small targets focusing on one step at a time, and the case of Aatm Nirbhar was no different. Pawani started her venture with just a Facebook page with the name Aatm Nirbhar. The English translation of the word means self-reliant. This is what she aimed for when she started out. She wanted women to become self-reliant. Pawani wants all the women out to never have to depend on anybody else for running small errands like going to the market, riding around the city and shopping.
When she started her Facebook page, she earned a huge response overnight. In almost 12 hours, her Facebook advertisement got a great and interactive response which even she did not expect. This motivated her even more because she now had her intuition come true that women out there actually are in need of something like this. She didn't waste even a single second before buying a domain with the name of Aatm Nirbhar, and this started the journey of a startup which has now inspired hundreds of women to live their life on their own terms.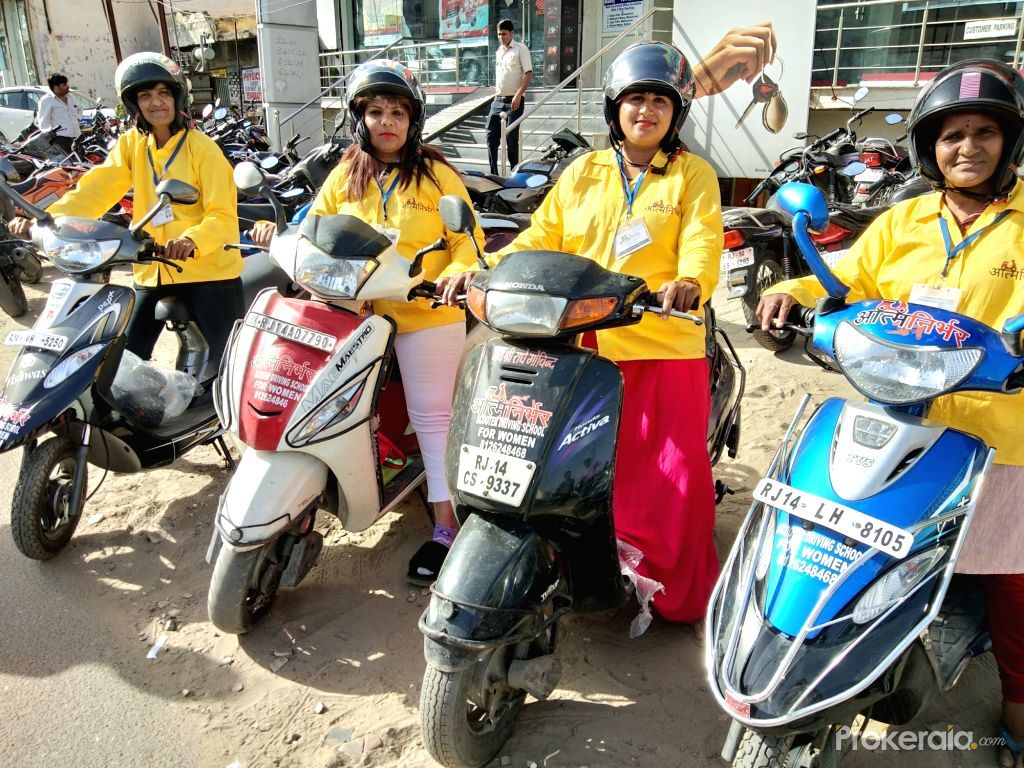 STARTED FROM THE BOTTOM AND NOW THEY'RE HERE
Aatm Nirbhar has taught almost 300 women till date. The startup has not only trained women around the country and made them self-reliant but also gave an excellent employment opportunity to women trainers. The trainers are now able to earn a handsome amount by doing what they are good at.
The venture is now spread across numerous cities in the country with her target audience being the women in the age range of 25 to 55 years. Most of her audience constitutes of mothers. It is unbelievable to visualize how a small request of her mother, turned to be a miraculous venture which started fulfilling the needs and dreams of other mothers and women out there.
WIDENING HORIZONS
In the upcoming years, Aatm Nirbhar is planning to launch a whole merchandise range. They also plan to extend the female family of self-reliant women all over the country in many other cities which face the same problem. They are also planning to explore their courses with four-wheelers.
---
Ideas are easy, Implementation is Hard, learn from the ones who knows how to start. A Publication by Tealfeed.
--- ---
Related Articles