Actionable Tips To Make Advertising Successful In 2021
The growth of almost every business in every industry was heavily affected during the COVIDsituation
The growth of almost every business in every industry was heavily affected during the COVID situation in 2020. As the demands for products and services across the boards saw a downfall overnight, businesses were forced to cut down their costs or shut down their doors.
However, things are looking a little better in 2021 with organizations now getting accustomed to the "new normal." Digital processes are the need of the hour and people have started working remotely from their homes. However, the need to drive more sales and compensate for the loss in 2020 is still the same everywhere.
For driving more sales in a market with intense competition is at its peak, it is important to stand out with effective marketing communication. Once you are able to connect with your target audience and convinced them to engage with you, sales are bound to go up.

This is why advertising has assumed high importance in 2021. Businesses have been spending a lot on reaching out to their prospects and persuading them to make purchases in the most creative way possible.
If you are willing to witness an increase in your revenue and cover the 2020 losses with effective advertising, here are some important advertising tips that will help you reach out to your customers better:
Never Waste A Single Frame In Video Ads
This is one of the most common and important tips in advertising. The attention span of people is getting lesser every day as they are getting hooked on concise digital content. As an advertiser, you need to make each frame of your video ad count if you want it to be effective.

The key here is to keep your ad crisp and hold the attention of the viewer all the way to the end. Prospects on social media platforms tend to skip ads or switch to a different platform in a second if the content they are viewing is not appealing enough.
It is always advisable to start your video ads in an unconventional way and grab the attention of your customers from the get-go. Also, keep a track of every second of your ad and make sure that no frame in the ad is unnecessary.
Prioritize Quality Production
No matter how useful and appealing your product/service is, an ad will not be able to convince prospects if the production quality of the ad is poor. People love ads that are polished, aesthetic, and overall good-looking.
In the case of print and digital banner ads, always make sure that the image quality is extremely fine and appealing. Make use of the right color, choose the right background, and use the right fonts to make your message loud and clear.
In the case of video ads, the production quality matters the most. Prevent shaky shots (unless necessary), make use of color-correction, hire good actors, use appealing music, and have clear animations in the video.
It is these little aspects that have a major impact on the buying decision of your customers. Looking at the immense competition, the only way of not getting lost in the clutter is to stand out with quality offerings.
Make Your Ads Look Consistent
Customers always adhere to brands that are consistent in their approach. Whether it is the use of a mascot, a logo, or recurring colors, it is always advisable to make all your ads look consistent to get the best results.

All you need to do is have a few key elements recur in your ads, whether it is a jingle, a theme, a color scheme, your mascot, or the overall layout of your ad. This will create a sustainable brand association in the minds of your customers, ultimately increasing the retention value of your advertisements.
Add User-generated Content
User-generated content (UGC) always adds to the relatable element in your ads. In an age where micro-content creation platforms like TikTok have boomed and people are hooked on browsing through such videos for hours, adding similar clips to your ads is bound to get you more traction.
There are many ways in which you can go about this. Select publicly posted clips of your customers using your product/service and add a UGC compilation in your ads. Have a contest and ask your customers to create short clips of them using your brand and posting it on social media.
When you have UGC in your ads, your customers can see themselves in the ads, ultimately increasing your persuading power.
Make The Most Of Social Media
A steady increase in the adoption of social media platforms coupled with people staying home for longer durations is an ideal scenario for making the most of social media for advertising your business.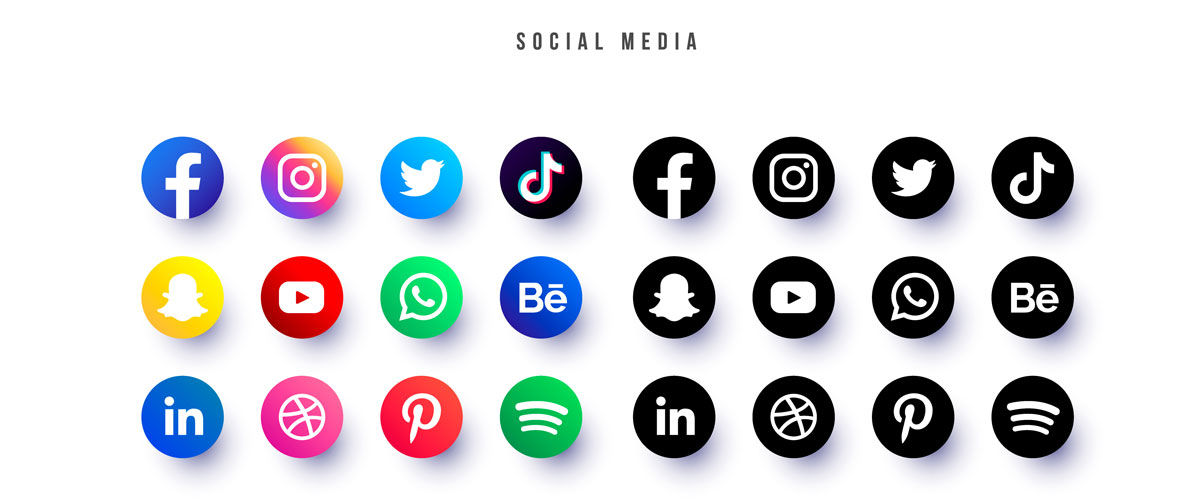 One of the biggest social media marketing tips is to understand the pulse of the audience. Sticking to pop-culture references at any point in time is bound to give you a plethora of prospects on all social media platforms suitable for your brand.
Stress On Selling An Experience
When you are advertising your brand, you are selling an experience that the customers would get on purchasing your products/services. It is always important to focus on these experiences while developing ads on all platforms.
Make sure that you highlight the "post-purchase" aspects of your products/services to lure your customers into buying them. There is always a "golden moment" when a buyer experiences peak pleasure in using your products/services, whether it is hitting the "play" button on buying new speakers, making the first call on buying a new phone, or the moment you leave a spa after a relaxing massage.
Stress on this golden moment in your ads to make your customers want to purchase the same experience by engaging with you.
When it comes to developing ads that are creative, the sky is the limit. There is no alternative to thinking out of the box and churning out innovative content if you want 2021 to be your year!
---
Created by
Public Media Solution
Public Media Solution CEO: Ravinder Bharti Services Offered: Media Relations, Digital PR, Crisis Management, Search Engine Optimization, Content Marketing, Fundraising Solutions, PPC Advertising, and more Clients Served: Techila Global Services, Jack Louis, Rezolve.ai, iSync, KC Overseas Education, and more Founded In: 2017 Public Media Company is a renowned agency headquartered in Pune that provides end-to-end branding and PR services to its clients. The company has catered to several clients within and outside India by offering them an ideal bouquet of digital marketing services. The company's PR services include media relations, corporate communication, reputation management, print media, and more. Public Media Solutions helps its clients in building their brand and propagating its essence across multiple platforms. The company's content marketing services have carried out deliveries of lakhs of words to the clients since its incorporation. Public Media Solution al
--- ---
Related Articles