The Advantages Of Podcasts And Audiobooks
In this post, I'll share my personal experiences with podcasts and audiobooks and why they work
In this post, I'll share my personal experiences with podcasts and audiobooks and why I think you might benefit of turning recurring useless moments like commuting into learning experiences with podcasts and audiobooks.
Not Much Of A Reader
Besides the occasional blog post, a magazine here and there, and a newspaper from time to time, I hadn't been reading very much since I studied and learning programming skills via books got out of fashion.
It just never was a hobby of mine, and because of that I didn't make time to read books.
Interactive content and media content always got my interest over static pages. My attention always seemed too short for me to enjoy reading a book from start to finish.
I heard about podcasts now and then, but I never got the idea of listening to people ramble with eachother. That is, until I found content that matched my interest..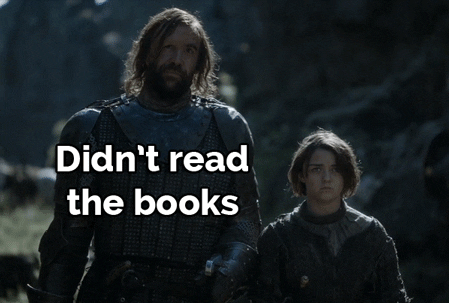 Opening My Ears To Podcasts
Around 2014, I started to gain an interest in startup life, entrepreneurship, and building digital products.
I read somewhere about developers and entrepreneurs who were making digital products — apps, SaaS products, and such — and I got intrigued by the possibilities that came along with bootstrapping (a word I learned much later) your own company.
Knowledge speaks, but wisdom listens — Jimi Hendrix
So I searched for the word "startup" in the iOS app "Podcasts" and found Gimlet's very first podcast called "Startup". It was the journey of entrepreneurs that wanted to start a podcast company focussed on creating high-quality podcasts.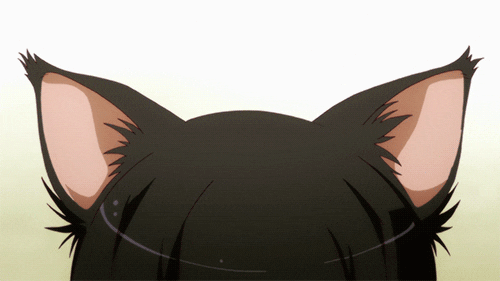 Suddenly, I was all ears
I got hooked from the very first episode as it let me witness their endeavors, with all the joys and frustrations that come along when building a company.
After listening to an episode from the comfort of my chair back at home,
I quickly started to listen to the podcast in my car during the hour-long commute to and from work.
Podcasts; There's More Then Meets The Eye
As soon as the season (it was only one show back then) was finished, I found out about their new show "The Pitch"; a podcast series about founders who could pitch their product to investors and possibly walk away with investments.
Looking around in the Podcasts catalog, around 2015 It became clear that podcasts were becoming even more popular and that a lot of very great content was being added.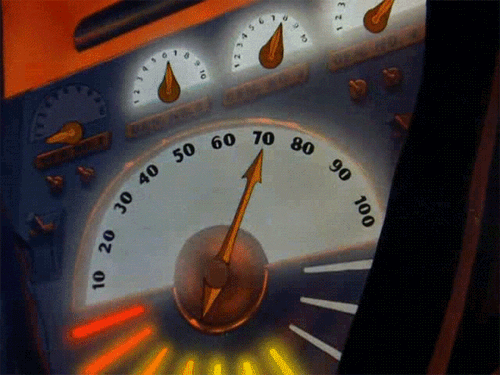 Some of my favorite (tech) entrepreneurship focussed podcasts are:
Startup (Gimlet Media)
The Pitch (Gimlet Media)
The Indie Hackers Podcast (Indie Hackers)
Startups for the rest of us (Rob Walling)
Simple Programmer Podcast (John Somnez)
The Startup Chat (Steli Efti & Hiten Shaw)
The App Guy (Paul Kemp) — old but inspiring entrepreneurial stories
Startup School Podcast (Y-Combinator)
The format, quality recording, and the insights & discussions that these podcasts bear give insights like no other medium. There is something recognizable in all of their stories yet each episode bears new insights or things to contemplate on.
It is nice to be "listening from the side" to what the people on the episodes have to say. And they seem to be fully open and transparent.
I find that the most value is achieved by a podcast when people are being interviewed that already did what you're trying to achieve.
Listening to an open conversation about the ups and downs of achieving goals is a great way to learn.
When you look at my list of podcasts above, The Indie Hackers Podcast and Startups For The Rest Of Us provide those quality interviews.
Positives Of Podcasts
Here are some things that make podcasts a great medium to gain knowledge and insight from:
First of all, because podcasts are an average of forty minutes / hour-long, they make up for a great bitesize knowledge snack that I consume during workouts, commuting or those rare relaxing moments around the house
Podcasts can be downloaded so they can be listened to offline without taking up much space on your mobile device
If you set up your mobile podcast player correct, you'll be notified of new episodes, can have them downloaded so your queue is always filled for you to listen to
They're free; although advertisements are often used to monetize podcasts, they are free of charge and will only cost you time to consume
Onwards To Audiobooks
After I consumed my first share of podcasts, I heard some books being mentioned regularly.
As I was accustomed to listening to audio content, I wondered if I'd like the Audiobook variant as much as I did with podcasts.
I decided to buy an audiobook (via Itunes) and listen to it.
As it appears, listening to audiobooks is just as easy. Although a book — and sometimes even a chapter — isn't typically finished within an hour, I found that it wasn't irritating or bad for my memory to cut up listening over multiple times.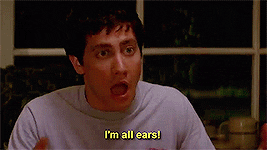 As my commute was almost daily, I even found that I had a fixed amount of "reading" being done and that I could quickly consume books without them losing their added value.
Especially for non-fiction books (on entrepreneurship, marketing, product development, etc) I find that audiobooks are a great way to read books.
That's because they are all about the message, and as long as the recording and the voice are clear and sound, you're good to go.
Positives of Audiobooks
These are the positive things that I get from audiobooks:
I can read while commuting and somehow seem to remember their content better
Cutting up listening into shorter sessions doesn't hurt the book; if I miss a second because of real-life interruptions, I just rewind 10 or seconds and re-listen that part
If I notice that the pace of the book is relatively low, I set the playback speed to 1.25 or 1,5 times: this makes me consume even more pages per minute!
A lot of great book titles tend to become available as audiobooks nowadays, so there's enough choice
I must say that finding out about the playback speed increase, when the book isn't too difficult and I can follow along, has proven to be a real time-saver!
I urge you to check it out and try for yourself to find out if the increased pace works for you as well.
Where to get your fix of Audiobooks
I used to buy my books on iTunes at the beginning since it allowed me to share them between my Apple devices.
But since I mostly consume English non-fiction books I started to listen to my books via Amazon Audible.
For a fixed amount per month, you get one credit to purchase an audiobook with, which suits my "reading" pace of about one book per month (besides listening to podcasts).
The Audible player is nice and straightforward so it doesn't form a distraction: Select your book. Press play. Enjoy.
If you're a regular "reader" be sure to check out Audible's offer or give someone you think would enjoy audiobooks a membership as a gift.
My Best "Reads"
Below are some of the best books that I've listened to recently.
Check them out* if you're interested in entrepreneurship, creating productive habits for yourself or productdevelopment:
Book: The Mom Test: How to Talk to Customers & Learn If Your Business Is a Good Idea When Everyone Is Lying to You
Book: Company of One: Why Staying Small Is the Next Big Thing for Business
Book: Atomic Habits: An Easy & Proven Way to Build Good Habits & Break Bad Ones
*:you can even start listening for free via the Audible account and see for yourself if you like the experience.
No Time For Books; Cutting To The Chase
I hear this phrase a lot when I talk to people about audiobooks:
"But I don't have time for books, no matter if they're in audio format"
And I get it. Really.
I mean, I have a dayjob, run my own company part-time, have a family with three kids, hobbies, maker ambitions, etc.
But if the 1.5x playback speed isn't fast enough for you, there is always another option you might want to check out:
Blinkist; A service that provides key takeaways from a lot of nonfiction books in text and audio.
Blinkist provides summaries that you can listen to (and read) the fundamental knowledge and takeaways. And the best of al is, they only take you 15 minutes of your time!
Check out what Blinkist is about, and check out what they got to offer using this link.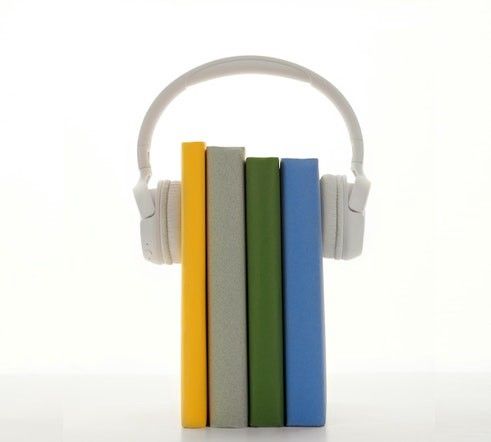 Do note that Blinkist is subscription based. That being said, I really think the monthly cost of $7.49 ($89.99 annually) provides real value for the bucks if you want to learn from books and cut to the chase.
You can listen to the entire collection of book summaries during your subscription period, which really opens up the floodgate of knowledge.
The fact that you can annotate important parts is a nice bonus (needless to say, this applies to the text of the book summary you're listening to).
To Conclude
There you have it, some nice links to podcasts and audiobooks along with enough reasons to start giving your brain some hard needed input to get your mindset on "learning mode" once more.
Choosing the right podcasts and books and listening to those in otherwise useless moments really helped me to gain insight and evolve my mindset regarding product development.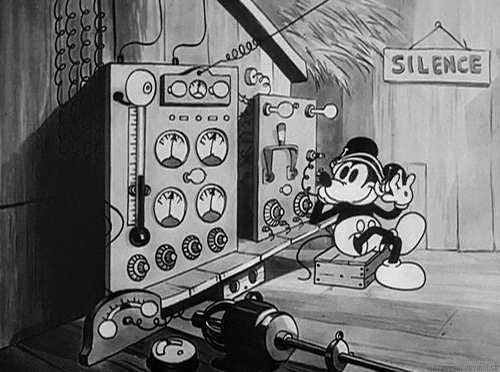 If you're like I was in the beginning, you probably don't really think much of podcasts and audiobooks.
I guess it just takes you one appealing book or podcast to let you see for yourself how useful the audio format can be.
Once you learn to read, you will be forever free — Frederick Douglass
I dare you to find that piece of content that ignites the sparkle in you for yourself.
Perhaps check one of the resources from this article, and try for yourself if you can turn those lost moments of your day into a learning experience that will help you to grow and gain new insights.
Learn hard, Ship Faster 🔥
---
Owner www.eekayonline.com | team lead | maker | apps | SaaS | cross-platform | mobile dev | The Netherlands
--- ---
Related Articles