Are Advertising And Acting The Same?
From the theater-obsessed advertising major.
As long as I can remember, nothing makes me happier and more excited than a Broadway show. I know every single line and musical number to all of my favorite shows (shoutout to Les Misesrables), and everyone that knows me knows I can gab about Broadway for hours.
Ever since I was little, I dreamed of being an actress, either in live theater or on screen. I took all the actings classes I could, I asked for Broadway tickets for every birthday and Hanukkah, and I spent hours in my room listening to the studio recording albums.
I started piano lessons when I was 6-years-old, and I grew up being classically trained while also sneaking in music from my favorite Broadway shows. I learned as much as I could about the actors and actresses that portrayed my favorite roles, and I envisoned what it would be like to perform professionally.
My Bubbie introduced me to my first live Broadway show when I was 6-years-old, and I've continued to fall deeper in love with theater as I've grown older. I get attached to TV shows and musicals alike, drawn into the character development and the work and talent of each actor and actress.
To this day, some of my biggest ambitions are to be an actress- that is one fact that has never changed about me. I dream of spending my time in rehearsal, growing more and more each day into my character (even if this means sacrificing my nights and weekends.) I want to confidently stand in front of a stage and make people feel something, draw out that emotion that can only be tapped into through theater.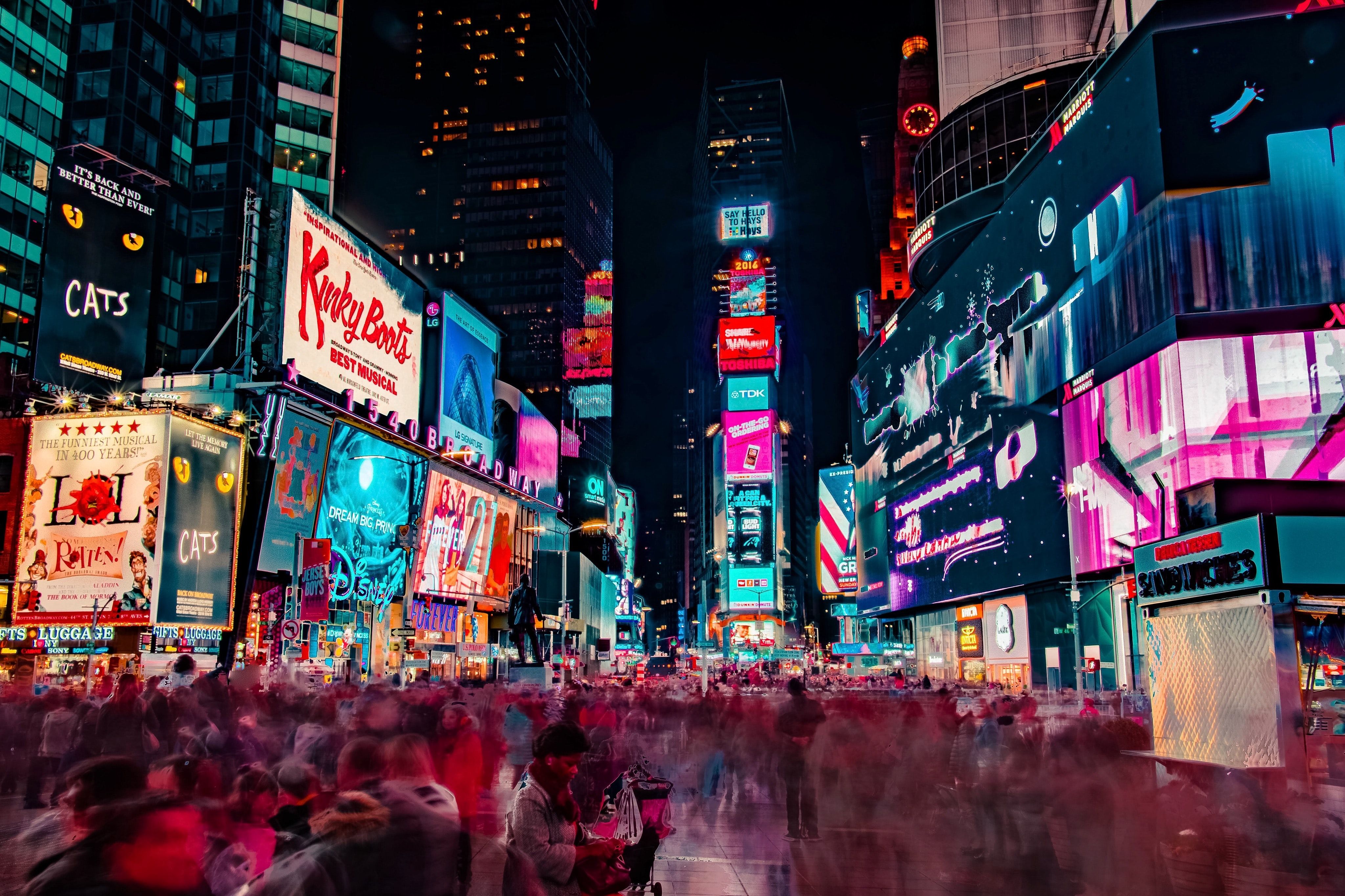 However, as I grew older, I knew that maybe I wasn't suited for the fame and the fortune. I was no child prodigy, and I grew up with a multitude of interests, one of them being the art of performing in front of an audience to evoke emotion and passionately tell a story. Nothing invigorates me more than public speaking and persuasion. I knew that I needed to pursue a "real career" (whatever that means), and thankfully, I stumbled upon the beautiful world of communications. I realized that I could blend all of my creative talents into the market of storytelling.
I currently attend Syracuse University, where I am pursuing a degree in advertising with an emphasis in copywriting. To me, this is the best of both worlds. I can use my skills of public speaking and persuasion and incorporate them into my creative realm.
From my time spent in the advertising world (while still dreaming of being in the theater business), here are some parallels I have found between the two industries.
Character study is just like gathering advertising data.
In advertising, research is the key start to gathering consumer insight. Without dedicated study on the buying habits of your consumer, you won't know which product to market or which message to spread. The same applies to character study- you need to dive into the background of your character to fully understand its struggles, its strengths, its emotions.
Creating a target persona is just like fully developing a character in a script.
A target persona is created in advertising to stimulate a hypothetical consumer. The target persona is based off of the research gathered about the group you are marketing to. Creating a clear target persona helps you envision your consumer so you can directly appeal to them. The target persona includes the person's name, age, location, physical traits, interests, wants and needs, etc. The same facts are displayed in the character descriptions at the beginning of every script. You see the name, the age, the important physical and behavioral characteristics, the ambitions. Both the target persona and character descriptions serve as a key for how to appeal to your audience and further understand the character.
In both industries, the show must go on!
This famous saying holds true to both the advertising world and the theater business. Even if everything goes wrong, you need to keep going. A professional actor would know how to improvise and keep the show moving along if another actor misses a line, and a skilled and prepared copywriter would know how to carry the pitch presentation without being thrown off track. A good example that ties both of these industries together is Peggy Olson from Mad Men, being an actress in real life and a copywriter on television. Elizabeth Moss, an extremely skilled actress who is well-studied in the role of this 1960s period piece, proves that Peggy is ready to pick up Don Draper's mess when he falls apart.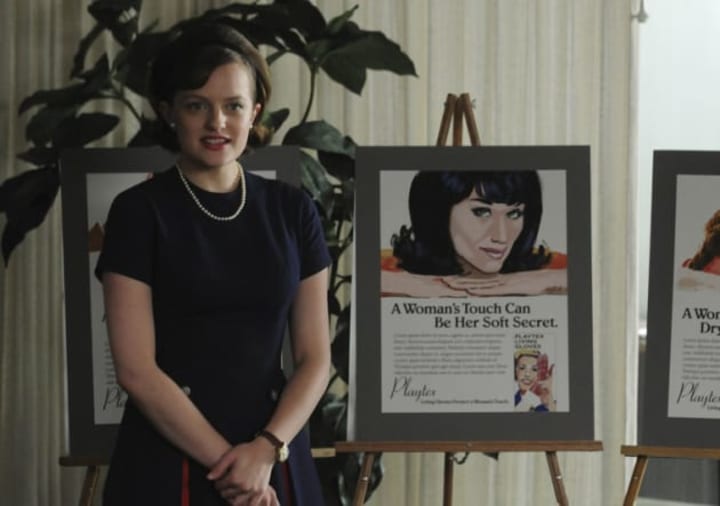 First impressions are everything
Your first impression at an audition is just like your pitch delivery to a prospective client. They will pay attention to how you present yourself, if you radiant with confidence, and if you've practiced and mastered your lines. Coming ill-prepared to a pitch or an audition is a recipe for disaster, and casting directors and clients alike will be able to see the difference between preparedness and a lack of effort.
To this day, however, my true dream is still to be an actress. I took a drama class at the renowned Syracuse Stage Spring 2020, which focused primarily on improvisational skills to build theater confidence. Being in quarantine, I started vocal training for the first time, and I am embracing my voice for what it is and focusing on its strength. My childhood idols still are my favorite actresses (thanks Jennifer Lawrence), and every day I aspire to be like Rachel Brosnahan in the Marvelous Mrs. Maisel.
As much as I joke to my friends and family that theater is my true calling, I will always believe it to be true.
---
--- ---
Related Articles