Airbnb's moral opportunity during a pandemic
And how to lead by example
I will be donating $0.10 for every view of this story to the Central Texas Food Bank, a nonprofit providing meals and groceries to those in need.
It feels like the entire entertainment economy disappeared overnight.
In 2019 the festival South by Southwest (SXSW) brought over a quarter of a billion dollars to the local Austin economy. All that money — local restaurant revenue, bar rentals, and Airbnb bookings — vanished when SXSW 2020 was cancelled by the City of Austin amid concerns over the novel corona-virus outbreak.
Sadly, it was the right call. As much fun as SXSW is, it was downright dangerous to hold it given these circumstances. The City of Austin can't singlehandedly prevent the virus from spreading, but it can ban large gatherings like SXSW to help flatten the curve and reducing the burden on our healthcare systems.
Flattening the curve is crucial to surviving this.
Although the festival was banned weeks before it happened, the impact was felt immediately. On the plus side, many cases of the virus were undoubtedly prevented from spreading.
A median incubation period of 5 days means that one could be exposed to the virus, spend the entire weekend infecting attendees, and return home all without experiencing any symptoms. This protected the livelihood of not only attendees, but all Austinites, and residents of cities around the world.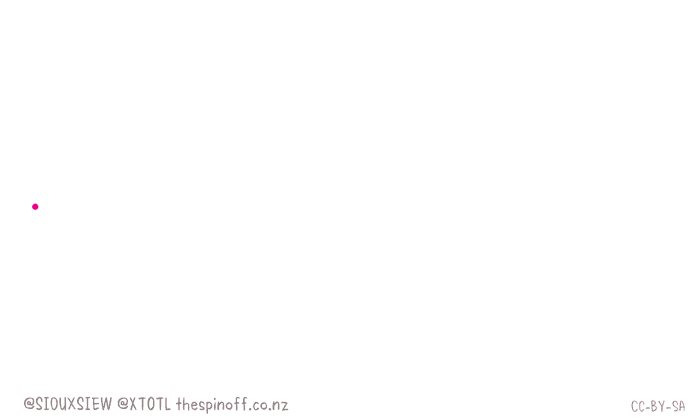 Source: Toby Morris and Siouxsie Wiles
However, the economic impact was felt. Many local restaurants and food trucks were counting on their biggest month of the year. Now, they're dealing with a fraction of their normal monthly revenue. I've seen more people ordering takeout in my neighborhood.
If you have the means, takeout and gift cards are a great way to give your favorite business and their employees revenue during this time.
Not all businesses have this opportunity to limp along during a time of economic inactivity. I do have the luxury and privilege of being able to buy gift cards and tip higher on takeout orders to support local businesses, but I can't sensibly pre-book a vacation right now. It's just not in the cards.
The impact was felt before social distancing. I live in an apartment building with an entire floor dedicated for short-term rentals like Airbnb. Normally, the floor is packed with people from out of town — bachelor parties, parents visiting their kids at UT-Austin, vacationers. Starting two weeks ago, it's been completely barren.
The apartments are just sitting there, empty, but the building owners (most likely) will be fine, because they have people like me who rent and provide a steady income stream.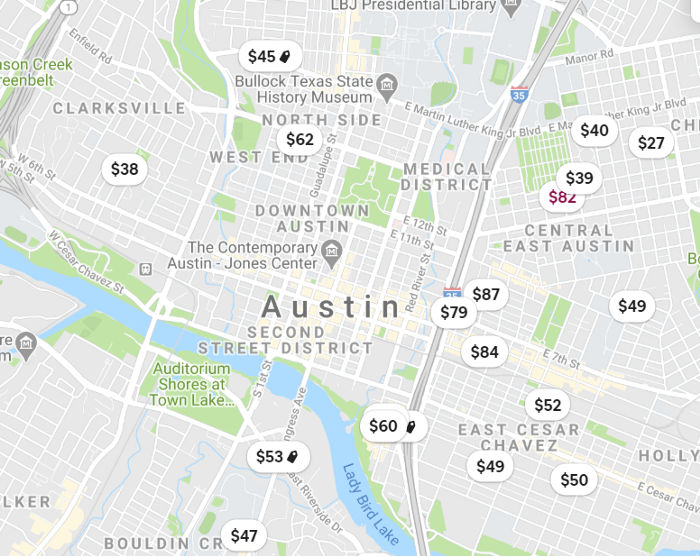 These prices are essentially rock bottom for these locations.
Fine in the sense that they still have a good chunk of their income, but they still probably lost a lot. Those rooms can make what I pay in rent in a matter of days, with a starting price of anywhere from $143 / night (now) to $400 / night (October.) A 1-bedroom here goes for around $2,000 / month, so the cheapest rooms need only rent for at most half the month to reach the same as a rental.
At $200 / night, they only need to rent for 10 days. It's fair to say they've probably lost, on a 5-story building, 20% of their rental revenue.
Still, though, for them a baseline remains. For now.
Unfortunately, there are a lot of normal people who rent on Airbnb who aren't so lucky.
There is no other baseline recurring revenue stream. There is no "keep the lights on" job. This is what they do, and they pay an army of cleaners to help make it happen.
Most of the time, this is fine. They operated for the past almost-decade in a growing economy, and they were able to grow a solid income by renting out properties and making rent back in a weekend through vacationers and business travelers.
Now, however, the income rug has been pulled out from under their feet.
In response to the threat posed by COVID-19, and to the many vacations cancelled by the global pandemic, Airbnb instituted a policy offering full refunds for bookings made on or before March 14th and lasting through April 14th. Normally, the policy is dictated by the host — some offer full refunds up to 48 hours, others offer half-refund, others no refund — but this was a blanket policy change by Airbnb.
For guests, this was a godsend. I was supposed to go on a family vacation that didn't happen, and while we ended up just rescheduling to the next year, this would have saved a lot of money. That money, however, would have been taken right from the hosts. And that's exactly what's been happening to the whole industry.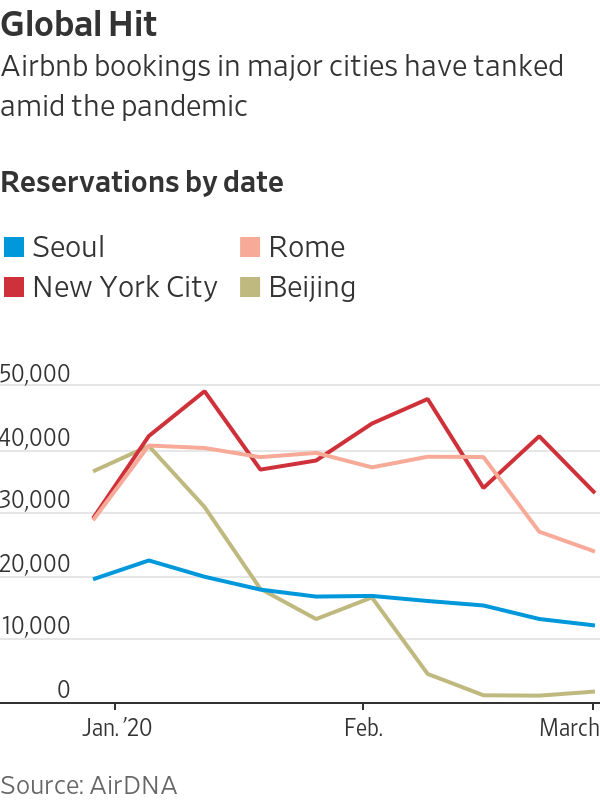 Airbnb is a marketplace, and half the marketplace just got blindsided.
It's complicated. The airline industry is already tweaking policy in light of circumstances. Of course Airbnb had to do something. The reality is, Airbnb's immediate responsibility as a travel company during a pandemic is to limit travel and encourage staying home.
Many guests would have taken the risk because they dropped $3000 on that villa in Maui, and would sunk-cost their way into making the pandemic worse. It was the right thing to do. It also left half their user-base blindsided.
I empathize with hosts because they, like all of us, have to prepare for the inevitable economic downturn on the other side of this pandemic.
For every guest with an unexpected $500 vacation-fund refund, there's a host with $500 less in their pocket for groceries during the start of a recession.
Uncertainty induces so much anxiety, and hosts just got a one-month head start.
But there are really two types of hosts here. The couple renting two properties, living in one and hosting on the other. A small operation, who might have day jobs, and enjoy Airbnb as a side hustle.
Then there are the corporations, like the one in my apartment building, who make entire operations out of it, and solely rely on this for their income. That segment is completely flattened.
(Obviously, there are "mom and pop" hosts who are suffering. I would put them in the latter category.)
To their credit, Airbnb has said they understand the impact this has on hosts, and they "will be working in the days and weeks ahead to identify tools and initiatives to support our hosts during these very challenging times."
There's no telling when this will end, and how to quantify the impact it will have. I imagine that's part of why Airbnb hasn't offered a concrete policy for hosts — they need to take the time now to strategize for a scenario where, for example, the U.S. is locked down until May.
Hosts, however, will need answers. The smaller operations may survive and bide their time better — the larger operations are stalled, paying for unused real estate, and they're bringing a mini-hospitality industry down with them.
The economic impact of bookings grinding to a halt
As I mentioned, the entire travel and experiences economy is frozen in place. Companies like Stubhub, whose entire revenue model is based off experiences, just furloughed 2/3 of their North American employees. More locally, thousands of bartenders, waitstaff, live performers, and non-essential employees are laid off or face cut hours.
Airbnb has to potentially plan for a quarter of annual revenue disappearance while the world stays at home.
What's worse, it's not just Airbnb hosts who are feeling the impact. There is a mini-economy of cleaners keeping the Airbnb machine humming, and they've had to be let go, too.
You know that "cleaning fee" section of the Airbnb? For large-scale operations, that's an entire industry of low-income workers, gone. Real people, a large chunk of our low-income economy, out of a job.
Individual hosts are selling furniture and listing their homes on the long-term rental market. Rates have been slashed. New "Quarantine-Friendly" listings have popped up. It's ingenuity, and it's necessary, but it's a band-aid. The travel boom is frozen, and post-pandemic life won't be like what it was in 2019. That's part of the problem with planning through this pandemic — a world recession is likely to come of this.
What Airbnb can do, and what is fair
Airbnb has been cash flow positive, but lately it's been in the red. A lot of the cost can be attributed to marketing and technology spend, in anticipation for a planned IPO this year. They've also had to grapple with impatient employees who want the company to IPO sooner rather than later.
The point is, they've proven they can be profitable, and can afford to take the cash hit now for the brand positioning.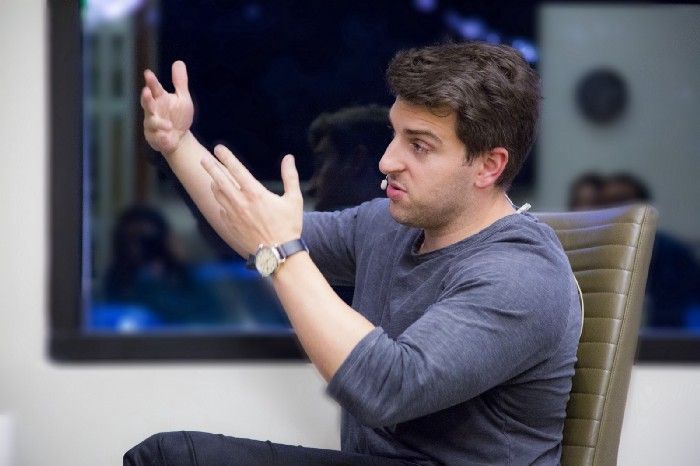 Airbnb CEO Brian Chesky. Source: Reid Hoffman article on Medium
What is the right, and fair, thing to do?
I give more credit to Brian Chesky than I would to other CEOs in this position. He showed the ability to do the right thing last year, when after a horrific shooting at an Airbnb in Orinda, California left 5 dead, he announced the company would be verifying and vetting each of the 7 million homes on his service, as well as strengthening enforcement on rule-breaking by guests.
This was the right move, and it was protecting not only hosts, but guests. They are willing to do the right thing, regardless of cost.
Much of the aforementioned increased spend can be attributed to this increased emphasis on security, as the above article details. 24/7 hotlines, investigating "high-risk" bookings, and the vetting.
It was a difficult move from the balance sheet standpoint, but it protected the Airbnb brand, and built trust they cared for their customers.
Maybe a bit about what other companies have done in this situation?
They need to do a similar thing here.
Airbnb already enacted step zero, which was to protect public safety.
They also announced they would, through volunteer hosts, be providing free housing for 100,000 healthcare professionals during this pandemic. Airbnb will also provide money for cleaning so the hosts don't have to foot the bill. Another smart brand move.
What comes next should further strengthen the companies position as caring about both public safety and its host network.
Statement directly from Brian Chesky acknowledging the situation, and the steps that will be taken
Hosts need to hear from Brian Chesky themselves. They felt blindsided by this, and didn't have a say or notice. Part of this should involve stating that they will be constantly evaluating the situation, and that the April 14th deadline may be changed.
2. Apply the same refund policy to hosts as they did to guests
This is fair, and while it will cost Airbnb cash now, it's a reputation and trust move that will pay off for them when the weather isn't so fair. This means all listings cancelled due to the corona-virus policy should be paid double — a refund to both the host and the guest. This should feel like an over-correction.
That's the right thing to do in times like these.
3. Vet bookings within the foreseeable future
Or change the experience to mimic Facebook and Reddit, who are actively promoting information about COVID-19 and encouraging the populace to stay at home. A company going counter-intuitive to its bottom line in an IPO year only makes sense if they're making a bigger statement about their purpose.
Discouraging (but not banning) bookings now stands within the mission of the company. Exceptions need to be made — those traveling out of necessity, for example — but vacation bookings because tickets to New York in April are cheap should be discouraged.
4. Change policy to protect the host and the guest in future events like these
No one can honestly say they were prepared for a global pandemic, but there are steps that can be taken to lessen the blow the next time this happens. If Airbnb has the longevity they think they do, they can expect to encounter a situation like this in the future.
Strengthening protections — like adding trip insurance for guests, cancellation insurance for hosts, and training their support teams to handle situations like these — can help them be ahead of the curve next time this happens.
"These are the steps we are taking to protect your trips and your income in the future" needs to be how this letter from Brian ends.
---
Created by
Jameson Zaballos
--- ---
Related Articles