Amazing Website Development Trends in 2023
Check out the latest amazing web development trends of 2023 which help your business to grow and will take it to next level.
---
Alakmalak Technologies
5 months ago
|
2 min read
---
Web Development is a constantly evolving field and new technologies and trends are always emerging. Web development has seen significant growth and evolution in the past decade. With the constant emergence of new technologies, web developers are constantly adapting and shifting their focus to stay current and meet the changing demands of users.
The fast-paced nature of web development means that the field is continually evolving, shaping the way we interact and communicate online. As our reliance on technology and connected devices increases, our expectations for seamless and intuitive online experiences have also grown. This has led to the need for more advanced web development techniques and technologies to meet these expectations and provide users with the best possible experience.
So here we are with some amazing web development trends of 2023 that will help you to take your website ahead of others. Check out them below: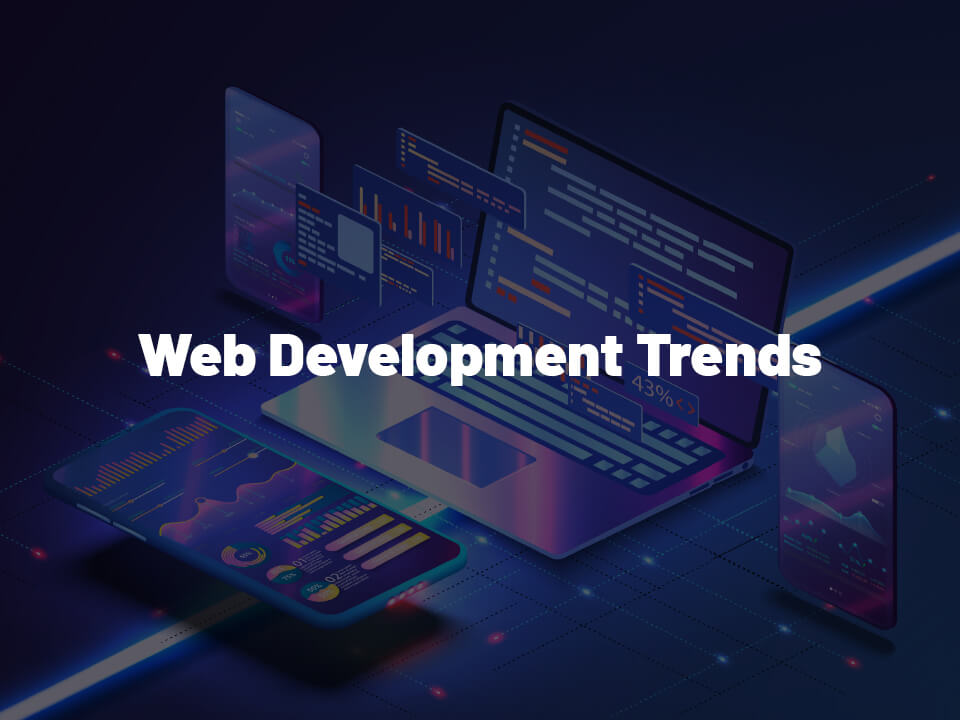 Amazing Web Development Trends in 2023
Progressive Web Application:
A Progressive Web Application (PWA) is a type of web application that uses modern web technologies to provide a user experience similar to that of a native mobile application. PWAs are designed to work offline, be fast, and provide a seamless experience across different devices and platforms.
AI Chatbot:
An AI chatbot is a computer program that simulates human conversation through text or voice interactions. AI chatbots can be used for various purposes, such as customer service, lead generation, personal shopping assistants, and more. They can provide quick, 24/7 assistance to users, reducing the need for human customer service representatives.
Accelerated Mobile Pages:
Accelerated Mobile Pages (AMP) is an open-source framework for creating fast-loading, mobile-optimized web pages. It was developed by Google to improve the speed and performance of web pages on mobile devices. AMP pages are built using a subset of HTML, JavaScript, and CSS and are designed to load quickly on mobile devices.
Optimized Voice Search:
Optimized voice search is the process of optimizing a website or web application for voice commands and natural language queries. As more and more people are using voice assistants like Amazon Alexa, Google Assistant, and Apple Siri to perform online searches, it's becoming increasingly important for businesses and websites to ensure their content is optimized for voice search.
Focus on performance and accessibility:
Performance and accessibility are both important considerations in web development. Performance refers to the speed and responsiveness of a website or web application. A website that loads quickly and is responsive to user interactions is considered to have good performance. Accessibility refers to the ability of all users, including those with disabilities, to access and use a website or web application.
Serverless architecture:
Serverless architecture is a way of building and running applications and services without having to manage infrastructure. This is achieved by using cloud services, such as AWS Lambda, Azure Functions, and Google Cloud Functions, which allow developers to run their code without having to provision or manage servers.
These are some of the website development trends that will dominate in 2023. Using these trends will help your website to stand out from your other competitor websites.
If you are a nontechnical person and don't know how to implement, then look out for the best web development company in India. Which can help you apply the latest technologies and can also help you in developing and modifying your website.
Hope this information will help you to grow.
---
Created by
Alakmalak Technologies
Alakmalak Technologies was founded in the year 2006, which specializes in web design & development, eCommerce development, Web Application, Custom Development, and SEO. We never let you pay more than you need, or give less attention than you deserve. It is privately funded, does not rely on venture capital, and operates on a continuously profitable basis, thus is able to maintain all operations and growth with the current revenues.
--- ---
Related Articles