How (and Why) this Marketer Grew his TikTok Audience to 200,000 Followers
An agency owner shares his experience going viral as an entrepreneur, and insights on the future
Two big headlines have put TikTok in the news recently: threats of a government ban in the US, and more positively, the launch of TikTok for Business — the app's new ad platform accessible to businesses of any size.
Third is constant creator drama, which ends up covered on other social and media outlets and serves to further mainstream TikTok's content to all audiences.
No one is sleeping on TikTok anymore. In Q1 2020 (thanks in part to the coronavirus lockdown), the app had 315 million downloads — the best quarter for any app, ever.
The tweens, early adopters and influencers have come. Now big brands and smaller, founder-led businesses can get in on the remaining space for success on the app. With nearly 200,000 followers and a consistent 10 million views per month under his personal handle @gerardo_perez, Gerardo Perez is one of the leading creators pushing exclusively entrepreneurial content on the platform.
As the owner of the digital ad consultancy Marketing &, Gerry didn't set out to become a career TikTok-er. Testing out the platform, he stumbled upon early success and then honed his style and approach to really grow his reach.
His clever, digestible videos on topics like logo design and marketing psychology each garner around 50,000 views completely organically, with Gerry having no prior social media presence.
Now, Gerry is sharing his techniques for getting results on TikTok, and why the app makes sense for creators with aspirations outside of the traditional influencer model.
More Than Memes and Dancing Videos
"One of the biggest mistakes people make is thinking that you have to dance. I've built this following and I haven't danced once. Focus more on how to communicate your ideas." — Gerardo Perez
During his seven months on the platform, Gerry has developed a "hybrid" style and subject matter around branding and marketing topics. Coming in with tactical expertise in digital marketing, he opted to avoid getting super technical in his content and instead focused on tailoring the information for the user base on TikTok.
His videos consist of Gerry speaking to the camera, cut together with shots of presentations or graphics, with text overlays providing supplemental information. This kind of content falls into an "edu-tainment" category that is growing in popularity on the platform, and is ideal for non-influencer businesses to build an audience.
One of Gerry's most popular videos "Color Psychology in Logos" demonstrates his knowledge of branding and has achieved close to 2 million views. His videos have captured a general audience on TikTok, and have driven branding clients to his agency.
"I wanted to be able to cast a broad net within my niche to appeal to a large amount of people at a sixth-grade level. I think about if these topics would make sense to me were I anywhere between 13 and 17 years old, and this is my first time learning about branding and marketing.
Can I gain value from it, can I learn something from it, will it pique my interest and feed my curiosity?"- Gerardo Perez
Gerry's tips for engaging an audience on TikTok:
Always try to add value and educate.
Think of content in terms of broad and niche. Broad, accessible content brings in a large audience; niche topics delve deeper into your subject matter and keep people engaged
Make it visually engaging. Use bright colors, text overlays, and mix up the shots to include different points of view.
Consider speaking to the camera to build personal brand recognition (more on that below)
On Going Viral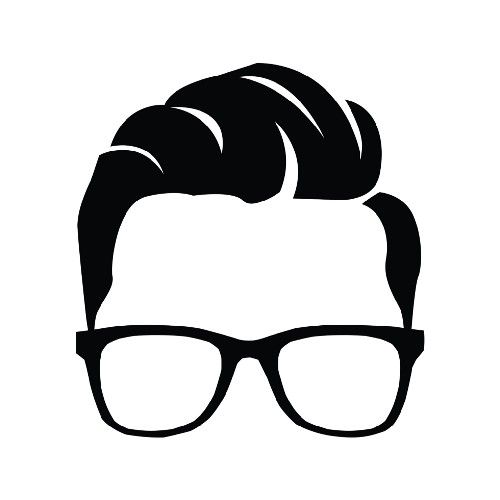 Gerry's doppelganger logo is carried through his TikTok profile and agency brand. Photo via Gerardo Perez.
Gerry's unique success on TikTok includes establishing his personal brand along with creating highly engaging content. He discovered that his audience grew exponentially faster once he included his face in videos and started talking to the camera. His icon/personal logo (a graphic representation of his look) is tied to his agency business, and is instantly recognizable to the audience consuming his content.
Gerry's most successful post to date is an informational video explaining responsive logo design. The video is set to Drake's Toosie Slide, an audio clip that later became a viral trend on the platform. His analytics now show that 3 million views on the video can be attributed solely to the page for that sound.
"The nature of TikTok is that its a viral machine that keeps on churning trends whether it intends to or not. Still, creating captivating content is essential.
Even if your video is being pushed to your audience, if it has a low average watch time and poor engagement, it will get suppressed. If it has a lot of traction with your audience it'll get pushed by the algorithm to the For You page, which is the discovery page.
Each and every post, at least once, hits the For You page, so everyone has a puncher's chance of going viral regardless of how big of an audience you have." — Gerardo Perez
Somewhere between clout chasing and cultural commentary, Gerry has also successfully used tropes in the marketing zeitgeist to blow up his content. A video positing why "Starbucks employees can't spell people's names" has been viewed over 2 million times.
Gerry's tips for expanding your reach on TikTok:
Use popular sounds in your videos so your content gets bucketed and served to more viewers under that sound
Understand the language of the platform and utilize news topics related to your niche to take advantage of opportunities for organic reach
Spend 15–20 minutes a day scrolling the For You page to identify popular trends to participate in
Ads and The Future of TikTok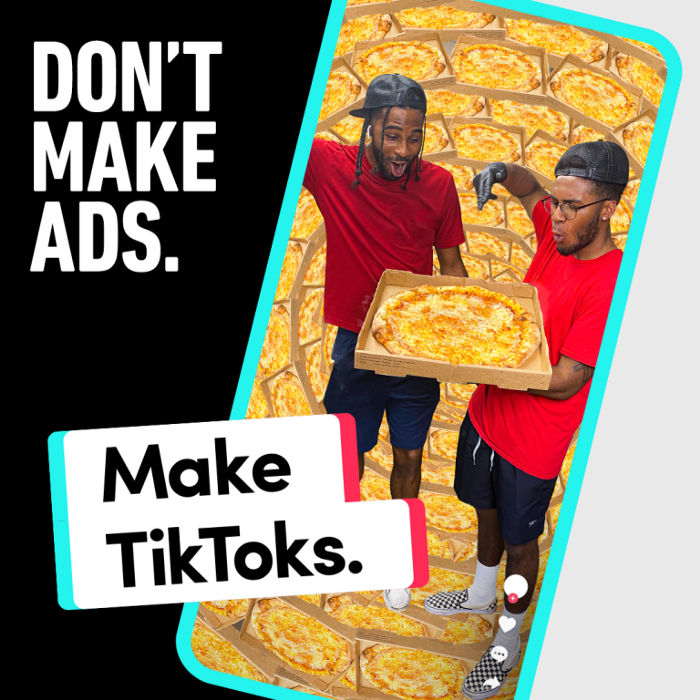 TechCrunch covered the launch of TikTok for Business in-depth.
Having legions of 15-year-olds consuming your content is great, but it only makes sense from a business perspective if there's a path ahead for monetizing or somehow benefitting from your success on TikTok.
Gerry predicted the incoming ad platform, and feels that his established presence on the app sets him up to grow his advertising clientele.
TikTok for Business's launch slogan "Don't Make Ads, Make TikToks" perfectly captures the understanding that new advertisers must have of what makes content successful on the app.
"I have two advantages as an advertising agency. One, I understand how creative is made on the platform, natively to TikTok itself. Two, in a sense I feel like it would be cool for businesses to say they're working with one of the leaders on the platform in this specific niche." — Gerardo Perez
Gerry sees TikTok ads being particularly useful for ecomm-first brands.
TikTok for business is going to drive mainstream advertisers to the platform for sure, and the next move by the company will likely be introducing new ways to keep creators happy and help them monetize.
"I think in the next 6–8 months they're going to start introducing longer-format videos to compete with Youtube in a sense. IGTV will be monetizable, so TikTok is going to be looking for a way to reward their creators to keep them on the app." — Gerardo Perez
Gerry shared his "don'ts" for anyone looking to demonstrate expertise and success on the platform, below.
TikTok Content mistakes to avoid:
Not being concise with communications. TikTok moves fast, and anywhere between 12 and 25 seconds is the sweet spot for engaging content.
Not having a plan. Gerry scripts out his educational videos and knows what text he is going to include before getting in front of the camera.
Thinking you need to dance! Focus on how to communicate your ideas and understanding the platform.
With significant potential for brands to engage new audiences via TikTok for Business, and room still for creators, Gerry's playbook is valuable for anyone wanting to fuel their growth on the app. He continues to share his insider knowledge of the platform with his audience, and offers TikTok consulting and advertising services at Marketing & so businesses can leverage his expertise.
This article was originally posted on July 21, 2020 on Entrepreneur's Handbook.
---
Brand Strategist & Writer based in New York | Strategy, Copy & Content @ www.badspring.co
--- ---
Related Articles