Application Of Data And Actionable Insights To Execute Successful Marketing Communication For Businesses
Understanding the shift in marketing communication
Photo by Adeolu Eletu on Unsplash
Gary Vaynerchuk, a serial entrepreneur and CEO of VaynerMedia, says, "Nothing will make you more successful than being blindly 100% about the customer." Innovation that businesses bring to the table is, indeed, fruitful only when it helps solve the target consumer's pain point. In hindsight, a consumer is at the core of a brand's establishment.
In that case, as you continue to grow your venture into a flourishing business, it's important to understand that consumers evolve and so do their needs.
How do you keep up with the dynamic shift while targeting new and retaining existing consumers? It's through the collection of relevant data about the target group, industry, channels and markets which can be transformed into actionable insights to help you stay true to the one true motive of your business — successfully serving the consumer.
Marketing communication, thus, becomes a valuable process to ensure that your business continues to be relevant and contemporary through time.
For instance, according to Mckinsey's report on Big Data, the ROI increases by 15 to 20 percent in companies utilizing the Marketing Mix Modeling (MMM) technique that ensures comparative analysis of channels in order to allocate marketing spend into those that drive business growth. A holistic understanding of your brand's message, medium and the target consumer group through meaningful insights can lead towards a successful marketing communication.
Understanding the shift in marketing communication
Today, user experience is one of the most crucial aspects of a business that goes shoulder to shoulder with the marketing communication strategy. Ages ago, print media was the sole bearer of marketing innovation. With digital disruption over time, businesses have realized the impact of the evolving concept that marketing communication is.
Tom Benton, Advisory Board Member at Quantum Growth Labs and former CEO of the Data & Marketing Association (DMA) explained the significance of data in the current scenario of marketing, "Data hasn't just changed the CMO Role. It has disrupted it.
CMO's were traditionally communications and campaign-focused…Today's data-inspired CMO's… have to understand e-commerce. They have to understand the totality of the holistic customer journey… Media is ubiquitous, mobile, and interactive and so it's generating a tremendous amount of data."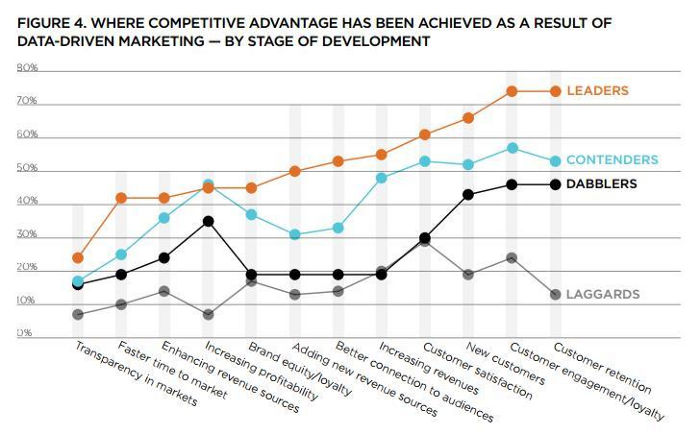 Source: Forbes
So, what has significantly changed for marketers over the years? Benton adds, "what the marketer has always done — integrating disparate data and making sense of it — on one level hasn't changed. What has changed is the amount of data they have to integrate, the number of functions they have to work with, and the complexity associated with making sense of the data."
Evidently, the programmatic media industry's progress over the 10 years is exemplary as marketing communication has now evolved into a real-time, personalized marketing communication and OTT video advertising trends.
Ergo, it becomes significant to acknowledge the earnest necessity of data and insights in the marketing communication strategy of businesses by bridging the gap between information and intelligence. This can be done by businesses through market research & insights, competitive intelligence, consumer research, and content services thereby helping them to make informed business decisions and communicate their value proposition effectively.
Transforming data into actionable insights
The availability of raw facts or data isn't enough to create successful marketing communication strategies. Step one is to consider the data as human. This allows us to visualize the crucial value of the data by understanding the context, need, vision and outcome of the available facts. Finding this value leads us to gain insights that are actionable for businesses.
Defining data in order to transform the same into actionable insights is like creating a blueprint for your business. Analysis of data points isn't enough; the trends of the time are essential for shaping relevant insights that can help enhance marketing communication for businesses.
Impact of data analysis on marketing strategy
Data-driven marketing is fundamentally about empathy. To be able to communicate with consumers and resonate with their needs enables brands to strengthen their insights thereby improving their marketing communication.
The analysis of data helps businesses to create an engaging, problem-solving content strategy. The likes and dislikes of consumers matter the most. Moreover, brands with solid data and significant insights have an edge over competition in terms of innovation and expertise. Businesses that utilize data-driven marketing are able to reach consumers in a tailor-made manner thereby boosting their growth.
Big Data, for instance, is gaining momentum amongst businesses that wish to leverage the power of innovation, modern content formats, and integrated marketing communication.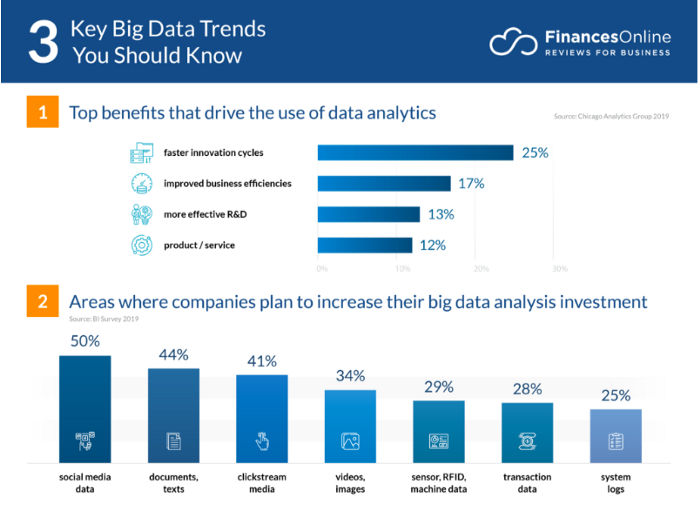 Brand communication through insightful content
Transforming rich data into valuable stories that impact the lives of consumers is the need of the hour for businesses. This helps to build brand awareness and creates authenticity amongst the target audience. Utilization of data-driven narratives can enhance the credibility of the brand and henceforth increase the value of the business.
Making the most use of social media and audio-visual channels based on actionable insights goes a long way for evolving businesses today. This is where processes like market research, consumer intelligence, and content analysis come in handy.
The way forward
According to the research conducted by Ascend2 and Research Partners, the most relevant marketing communication objectives driven by data and actionable insights are decisions based on data analysis, acquiring new customers, and cross-channel integration of data among others.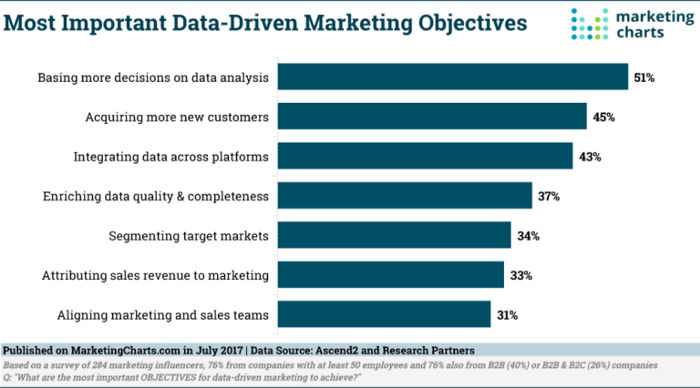 In the near future, businesses will heavily incline towards creating a synergy between brand and customer alignment through significant processes like in-depth market research, data visualization, social media listening, reliable content solutions as well as technology research and insights.
The collaboration between market research providers showcasing excellent research expertise and businesses, both nascent and established, will witness an urgent nod. Such a transformation of relevant data and actionable insights through marketing communication will yield business excellence.
It is about time for businesses to realize the importance of data-driven marketing communications by making the most of the available data in order to witness exponential growth and competitive advantage.
---
Created by
Divya Singh Raghuvanshi
Writer | Editor | Copywriter | Creating experiences for brands through communication management, branded content creation, and content strategy.
--- ---
Related Articles