How Art is Adjusting to COVID-19
Museums and cultural institutions have been resorting to technology
We've swapped weekend family barbeques for learning new baking recipes. A Saturday night out with the girls transformed into Zoom calls.
Those Netflix binges… well, we're still doing that. Regardless of what your quarantine or social distancing activities are, we have all resorted to some form of outlet to keep the boredom away. For many, creativity thrived, particularly during this time.
Amidst the stress and uncertainly of the state of the world, many people found consolation and pleasure in the act of creating something, whether it be painting, drawing, or crafts.
Many of these artwork revolves around the topic of the pandemic, some containing messages to keep our health in mind.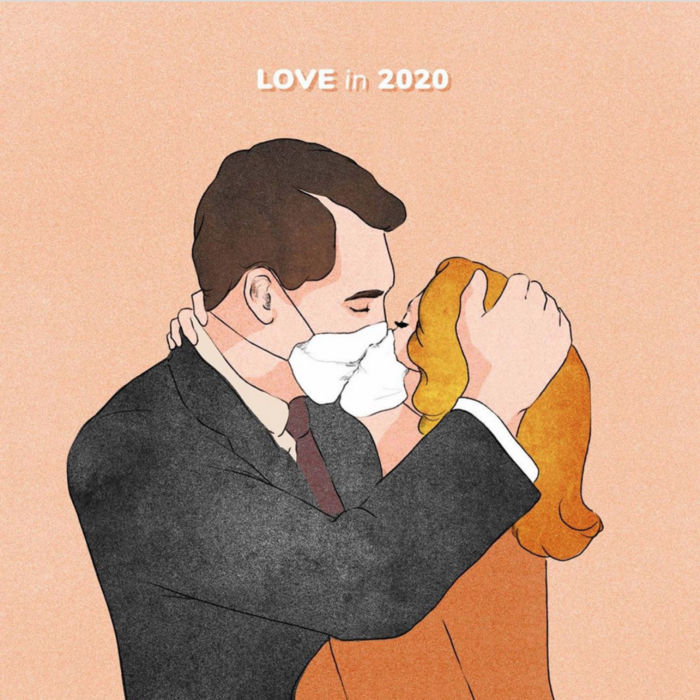 Giulia Rosa created this piece to depict how COVID-19 impacts our personal lives in a humourous yet matter-of-fact way. Channeling a René Magritte-esque style, the lovers share an intimate moment but are ultimately separated by the masks. Titled "Love in 2020," this is a new take on the depiction of modern love.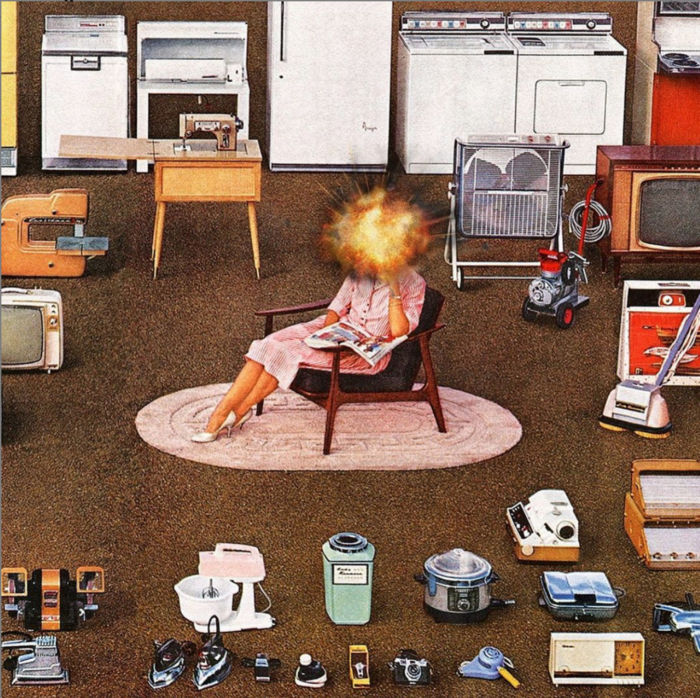 Sammy Slabbinck uses mixed media and collage art to create interesting visuals. In this piece, a woman sits in the middle of a room surrounded by various appliances and everyday objects, but her head has erupted in an explosion.
It brings into question what makes us go insane, and this confusing time continuously tests our sanity.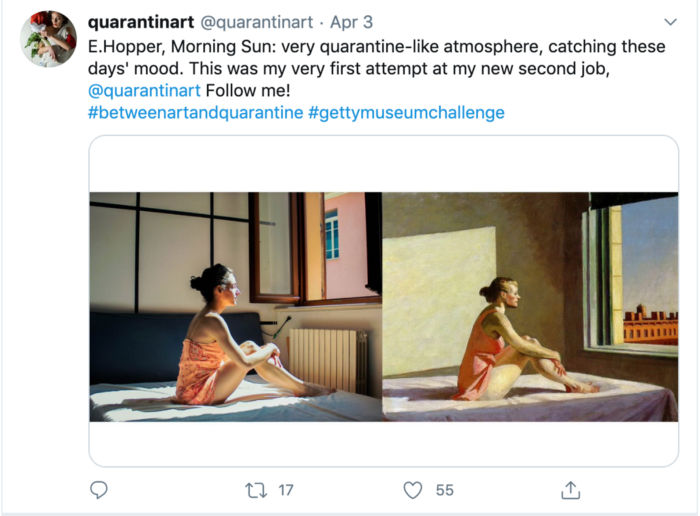 Photography has also been a creative outlet that many people chose to explore. On Twitter, it has become a trend for people to pose like famous paintings. Chiara Grilli, a teacher who lives in Italy, felt suffocated in her apartment as the weeks of quarantine dragged on.
But this sentiment led to a sudden surge of inspiration for her one day when she saw the lighting in her bedroom, shockingly similar to one of Hopper's paintings.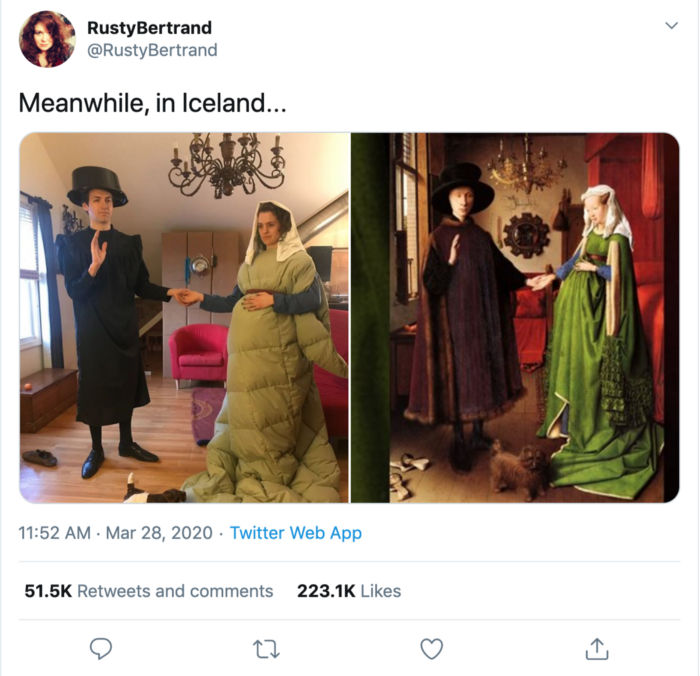 Not all of these responses have been in a serious manner. This Tweet from Rusty Bertrand is one of the many examples that took a more lighthearted approach to these masterpiece recreations.
The art world has taken a heavy toll from the pandemic, however. According to a survey conducted by Americans for the Arts, a nonprofit, there has been an estimated $9.1 billion loss to US nonprofit arts and cultural organizations. This number reflects the changes up to July 13, 2020.
With the future still unsure, this number can rise by much more, worrying everyone involved in the arts and culture industry.
On the bright side, the Paycheck Protection Program, which are loans to businesses, enabled $13.7 billion to be provided in loans to arts and creative businesses.
Despite this, there have been grim findings in a survey by the American Alliance of Museums. Around 1 in 3 of museum directors that participated in the survey believe there exists a "significant risk" of having to permanently close by fall 2021.
Museums and cultural institutions have been resorting to technology to keep themselves afloat and to allow patrons to keep enjoying art.
There has been increased participation in shifting exhibitions online, including virtual shows. Innovations in the technology industry can hopefully alleviate some of the damages done on the art world by the pandemic.
Originally published on medium.
---
--- ---
Related Articles