Is Audio Killing The Video Star?
Trying to understand the mystery around digital audio
Photo by Daniel Schludi on Unsplash
You've probably heard the hype around audio in the past year or two. (See what I did there?)
My ears perked up when I heard that Spotify bought Anchor and Gimlet Media for $340 million in 2019, and again when Spotify allegedly spent $100 million to get Joe Rogan's podcast exclusive to the platform.
And it's not just podcasts. The whole audio space is heating up — did you hear about Clubhouse's latest valuation? The exclusive, audio-only social app is believed to be worth $1 billion.
Here's my rundown on why audio is interesting and who's capitalizing on it:
Why is audio interesting?
A quick list:
It's portable
It's consumable
It's intimate
It's easy to make
Let me explain:
Portable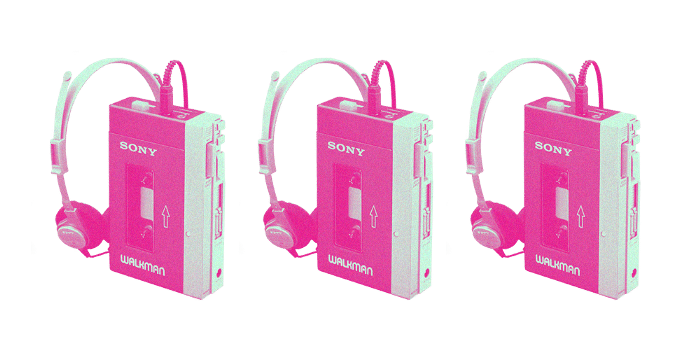 Audio files are relatively small, so audiobooks and podcasts are easy to download and listen to on the go.
Consumable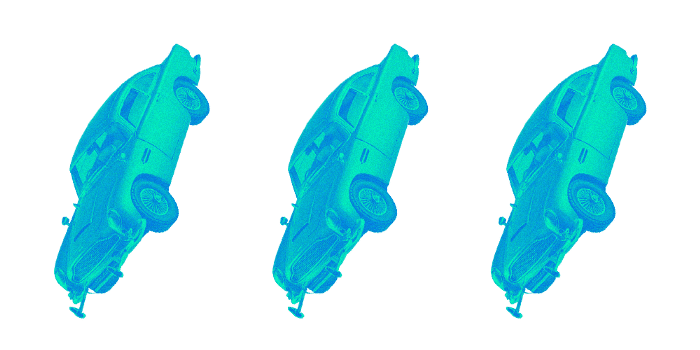 You can listen to a podcast or audiobook at almost any time; driving, cooking, crying in the shower. You can't always do that with video.
Intimate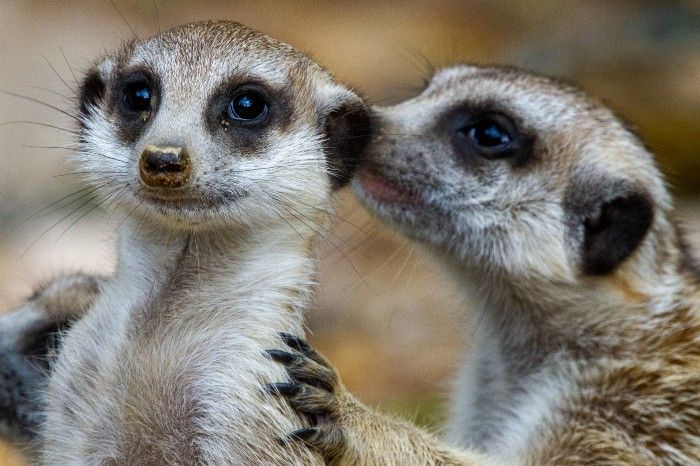 Don't be weird, let me explain. When was the last time you clicked on a YouTube ad? I'm guessing you can't remember.
But most people are far more inclined to check out a brand if the content creator tells them to — and that goes double for podcasts.
"41% of listeners say they trust ads more if they hear them in a podcast and 81% report having taken action after hearing a podcast ad." — Spotify
TL;DR — Podcasts can foster very tight-communities with very clear interests.
Can you hear that? It's the sound of advertisers frothing at the mouth.
And while I'm just talking about podcasts right now, I can see this expanding to other forms of audio content.
Just look at Clubhouse (that audio-only social app I mentioned) — 2 million weekly active users because people miss water cooler talk.
Low barrier of entry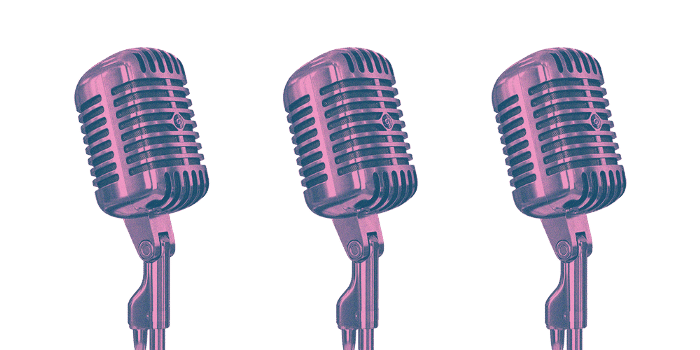 It's never been easier to make online video content. I'd argue it's even easier to make online audio content.
Use the mic on your phone, edit on Audacity, and host it on Anchor for free. YouTube is the behemoth it is today (partially) because users generated their own content — could we see the same thing happen with audio?
Who's capitalizing?
Here are some companies/products that I think are doing interesting things in the space:
Zynga — building an audio gaming platform
Capiche.fm — Twitch for audio
Nibble.fm — Reddit for audio
Soundwise — Substack for audio
Zynga — audio games.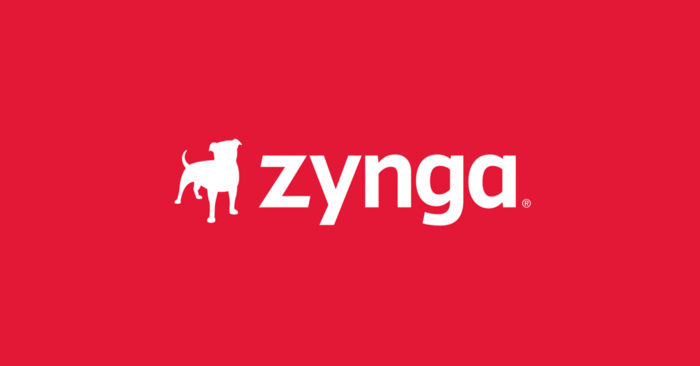 You've probably interacted with a Zynga product, even if you don't fully remember.
The game studio is behind legendary tiles like FarmVille, FarmVille 2, and FarmVille 2: Country Escape. The company saw tremendous growth riding on the heels of Facebook's exponential popularity.
But as FB's growth rate declines, Zynga needs to find another way to reach new players/customers. Their idea? Ride on the heels of something else that's seeing tremendous growth — the smart speaker.
Around 1 in 4 Americans owns a smart speaker, and there's a good chance they talk to it every day. Zynga has started making audio-only games (where you make words out of a set of letters) for the 68 million Google Nests in the US.
Since these audio games are free, Zynga is likely trying to port audio gamers onto their mobile games — where the bulk of their revenue comes from.
Or maybe this is just a precursor to a future of premium audio games, and gaming finds a whole new platform — we'll have to see.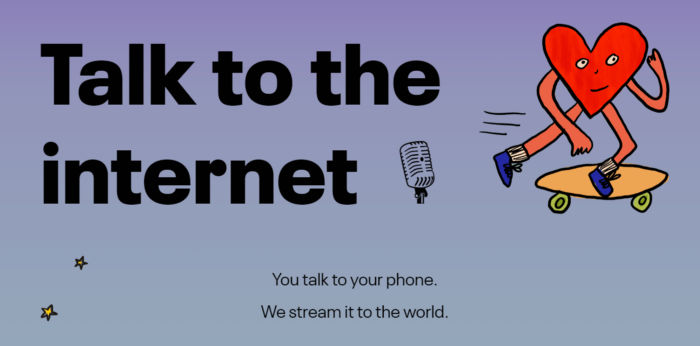 I found this product on Product Hunt, and I'm very glad I did. Capiche is in its early days, but you can think of it as Twitch for audio only. Just answer a phone call and start broadcasting.
Your followers get a text notification and can even join your broadcast if you'd like. I'm excited about Capiche as a concept because I can see it doing for broadcasters what Twitch did for streamers.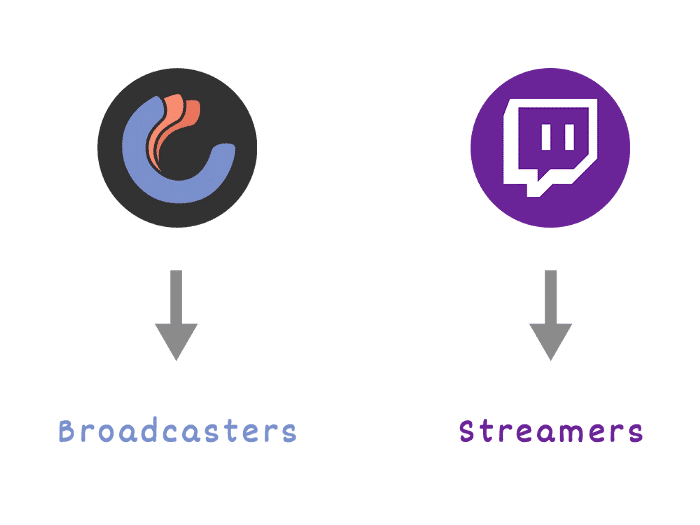 Picture a world where your listeners can support you by subscribing monthly to your content, or where you have a direct avenue to listen to your favorite thought leaders live.
I know what you're thinking. Why not just go live on Facebook, Instagram, or even Twitch for that matter? Once again, I think it's about the barrier to entry.
These platforms have made livestreaming very approachable. But simply calling a number and then going live is INSANELY easy.
For FB and Instagram, livestreaming is simply a feature meant to keep you on the platform and look at more ads. Capiche has a narrower focus, so you're less inclined to leave the broadcast — no distracting DMs to answer or Explore pages to scroll through.
Nibble — Reddit for audio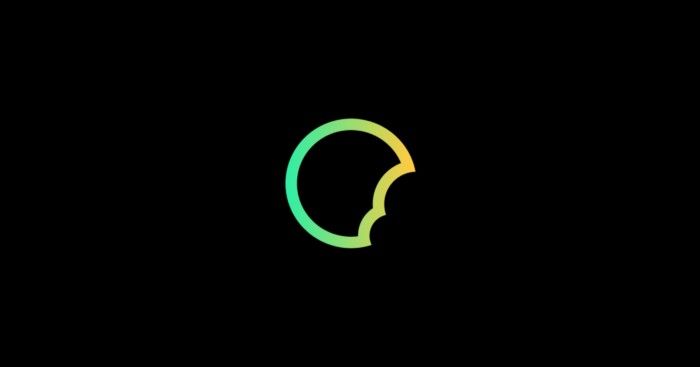 I like Nibble because it's one of the first products to fill a very obvious (but unsaturated) space. Think of it like Reddit for audio.
The platform is meant for bite-sized, consumable audio clips from podcasts that feel too short/disjointed for Spotify, too long for Instagram or TikTok, and out of place on Soundcloud.
Normally, you see these kinds of clips on YouTube, so I'm interested to see how they iterate and evolve moving forward.
Picture a world where public discourse isn't limited to people on Twitter trying to dunk on each other in 280 characters, and vocal nuance is lost in text.
Instead, maybe it happens via asynchronous audio clips that preserve all the intonation and emotion that gets your point across.
Soundwise — Substack for audio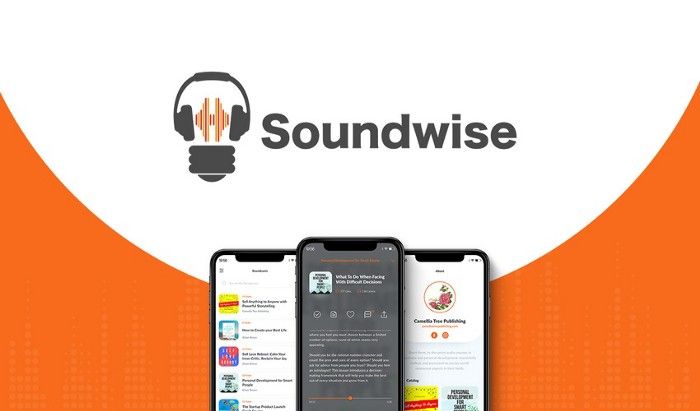 A number of journalists, authors, podcasters, and writers have started going direct with their audiences via paid newsletter subscriptions. Many are using Substack to do this, and it's a great way for independent writers to make some money. Now imagine that for audio.
Paid podcast subscriptions are a relatively new idea. For as long as they've been around, podcasts have been freely accessible anywhere on the web. Even if the Joe Rogan Experience is exclusively on Spotify, you can still download the app and listen for free.
Luminary pushed the envelope with their premium service, but I think Soundwise takes a more democratic approach. Creators can make audio courses, paid podcasts, and even their own audiobooks — then sell them directly to their audience.
(I'm considering narrating an audiobook myself, where I read every chapter in a different character— sad Brit, confused Frenchman, sexually frustrated Australian. Thoughts?)
Because ad rates can be so volatile, many content creators have gone direct through channels like Patreon and OnlyFans or using platforms like Gumroad.
I wouldn't be surprised if we see audio creators do the same thing on platforms like Soundwise.
Key Takeaways
Audio is interesting because it can be consumed easily, anytime and anywhere.
The barrier to entry for making audio content has never been lower.
Broadcaster-audience relationships are intimate and lucrative.
Companies new and old are reimagining digital audio and it relationship with the creator economy.
---
--- ---
Related Articles