Augmented Reality Boosting Customer Brand Engagement
Augmented Reality is bringing fast and efficient solutions to various issues that concern different industrial sectors and proving that is an essential tool to significantly increase customer engagement and the level of different interest in a product.
Although it has only recently begun to be widely adopted, Augmented Reality ( AR) has in a short time managed to gain great popularity among various industrial sectors. This technology is being seen as one of the most exciting technologies that makes it possible to integrate virtual objects into existing surroundings. Its ability to provide more interactive and realistic experiences for users is leading to its mass adoption by various companies. This adoption has been significantly stimulated by the conditions that the world is facing these last two years with the many restrictions that Covid-19 pandemic has brought.
This technology that is bringing fast and efficient solutions to various issues that concern different industrial sectors is proving every day that it is an essential tool to significantly increase customer engagement and the level of different interest in a product. In addition to the application of this technology in operations between experts and field workers now, AR makes it possible for businesses to increase brand awareness among users and engage them in a more efficient and fast way.
But first, let's get a general overview of what AR technology is and then see what are some of the possible ways AR technology can be used by brands thus enabling them to provide fun and interactive experiences for their customers.
What is AR?
AR is a technology that allows people to superimpose digital content (images, sounds, text) over a real-world environment. Over the last 50 years, AR technology has reshaped the way we perceive content in the real world. But when was AR invented? AR technology was invented in 1968, with Ivan Sutherland's development of the first head-mounted display system. However, the term 'augmented reality' wasn't coined until 1990 by Boeing researcher Tim Caudell. The technology has come a long way with a growing list of use cases for AR. From NASA simulations to immersive marketing experiences, augmented reality makes tasks easier – and definitely more fun!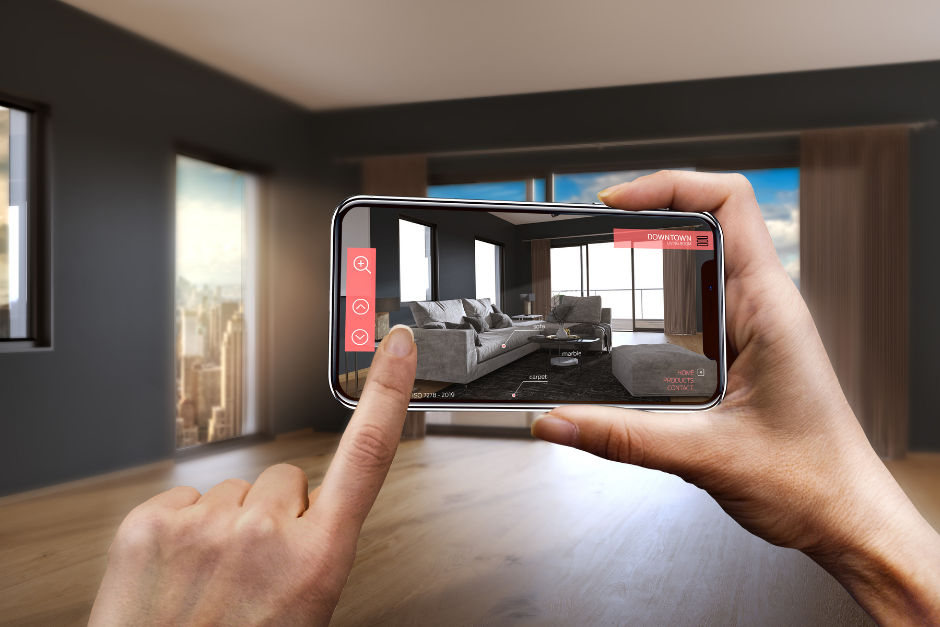 Attract and Engage with "Try-Ons"
As technological developments have advanced significantly, people are now more inclined to make their purchases with a few simple clicks online. But at this point, every customer aims to find the best possible offer for the product or service they will purchase. At the moment that customers want to make a purchase they start looking for the best possible alternatives currently on the market. We must admit that every business does its best to have a competitive position in the market. Businesses are now using AR as a perfect tool to present their products and services in a more attractive way to potential buyers. Simply by downloading an application from a smart device people are able to try out different products offered by the brands. This AR application otherwise called "Try-on" has gained widespread popularity among companies operating in various sectors. This type of AR experience allows buyers to practically try before they buy a product, ranging from beauty products, clothing to home furniture. By offering this innovative and engaging experience companies are able to attract more buyers, pushing them towards making the purchase faster and thus generating profits while staying competitive in the market.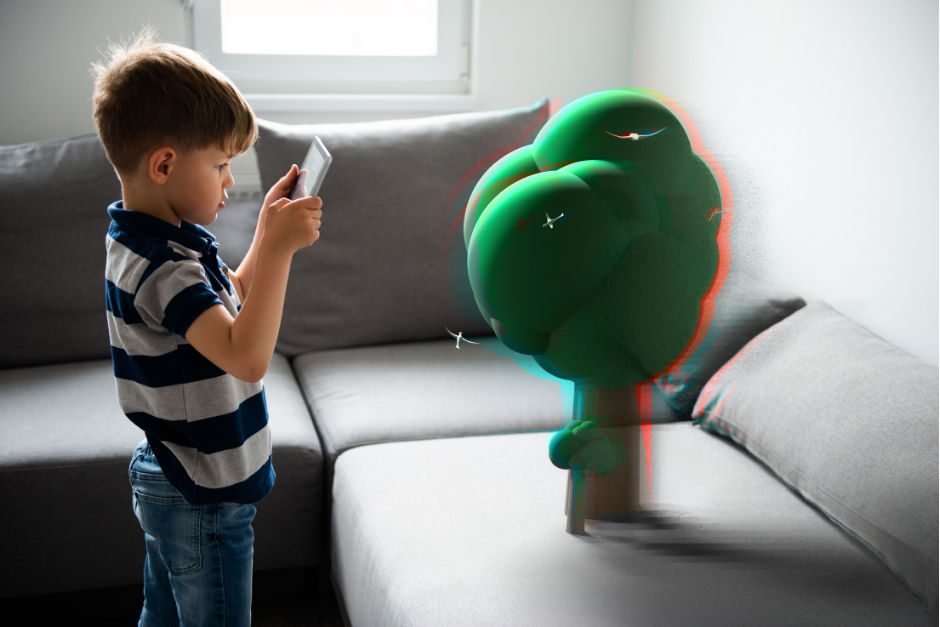 Explore the product with AR-based games
In recent years we may all have heard a bit about many games like Pokemon Go, Zombies Run, Ingrees, and many more. AR has been included here as a strategy used by advertisers who have aimed to create AR ads with gamified elements in order to create a comprehensive branding experience. AR ads are more interactive than traditional ads promoting interaction between buyers and the brand. Numerous AR-based games encourage users to complete various tasks, thus combining entertainment but also generating new users thanks to the fun and exciting experience offered. AR technology is being used by advertisers as the most effective way to achieve a breakthrough from the traditional way of advertising in a new and more effective format.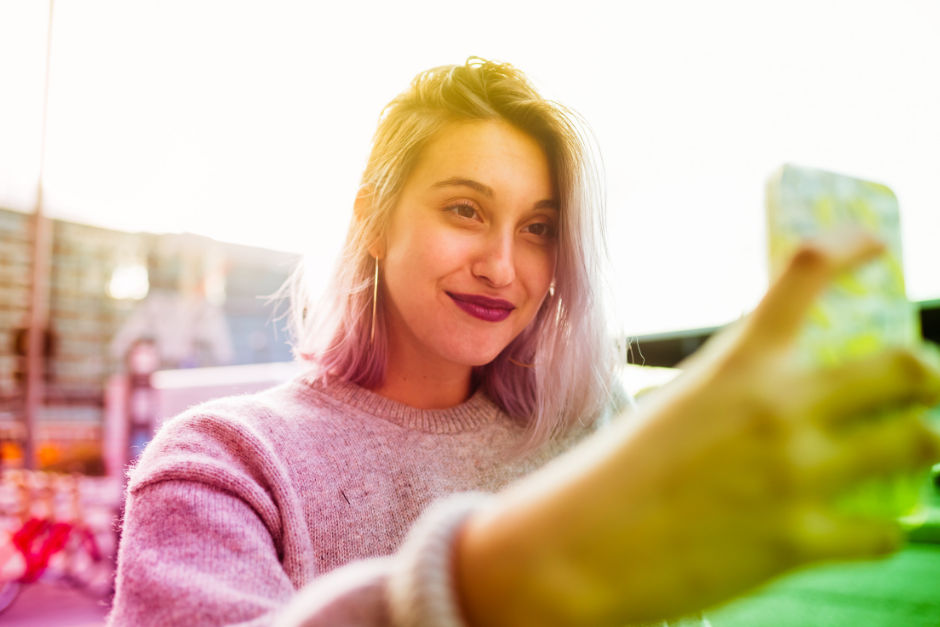 Have fun with AR filters
AR filters are computer-generated effects designed to be superimposed on real-life images. AR filters work with the user's camera, adding a layer of imagery in the foreground or background of the user's image. AR filters are being seen as one of the most fun and attractive ways to consolidate and popularize the brand in the market. In contrast to Try-ons, AR filters are more focused on changes in facial features. These filters offer a completely different experience to the users, providing them with guaranteed fun while changing the features of their facial features. The more special and attractive the filters are, worth mentioning here Snapchat, the more popularity they gain on the net, and indirectly the brands that offer these filters gain the popularity that would have taken many years to achieve thanks to traditional marketing methods.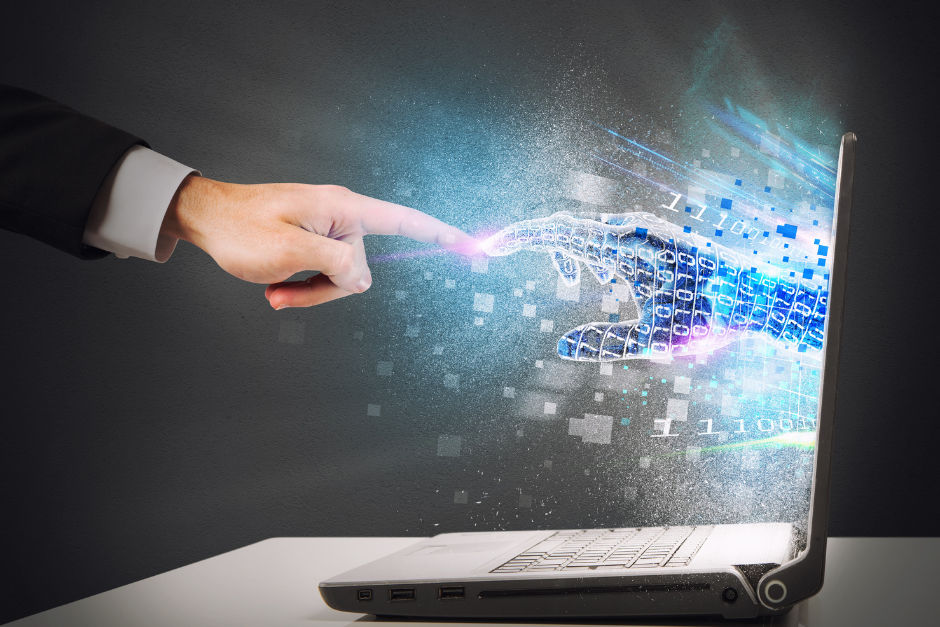 Employee onboarding with AR training
Each brand aims to provide a high-quality service by successfully meeting customer requirements. It is now possible for new employees, thanks to AR training, to be prepared for any possible situation that may arise during their work. Furthermore, thanks to AR annotations, it is possible to simulate various issues and prepare new employees to solve possible problems in the fastest and most efficient way. Through the training and education of these new employees, in many different situations where the workflow is quite high and the problematic situations that are created are numerous, it becomes possible to overcome them without problems.
What we mentioned above makes this technology one of the top technological trends and its adoption is encouraged. Placing your business in a scenario that contains various difficult situations, and finding weak points that need improvement will also help you to find ways in which you can integrate this technology into the operating processes of your business.
Defining ways to integrate this technology into your business will enable you to get the most out of this technology, including attracting and engaging more new customers and generating them into loyal customers of your brand.
---
AR/VR enthusiast, Marketing Specialist at VSight: Remote Help and Maintenance with AR
--- ---
Related Articles