How to become a successful content writer in 2021- in conversation with Simran Doshi
No matter how talented you are as a writer, you still need some strategic knowledge to be a successful content writer. Simran Doshi, a passionate writer shares important tips to succeed as a content writer in 2021
---
CoFoundersTown
2 years ago
|
10 min read
---
Content writing has become the backbone of every business, especially with the evolution of digitization.
Some content writers write product descriptions for catalogs, some focus on writing online content for the brands. It's a pretty multifaceted job. No matter how talented you are as a writer, you still need some strategic knowledge to be a successful content writer.
Simran Doshi, a passionate writer with a remarkable portfolio, shares how you can be a successful content writer in 2021!
Read to know more…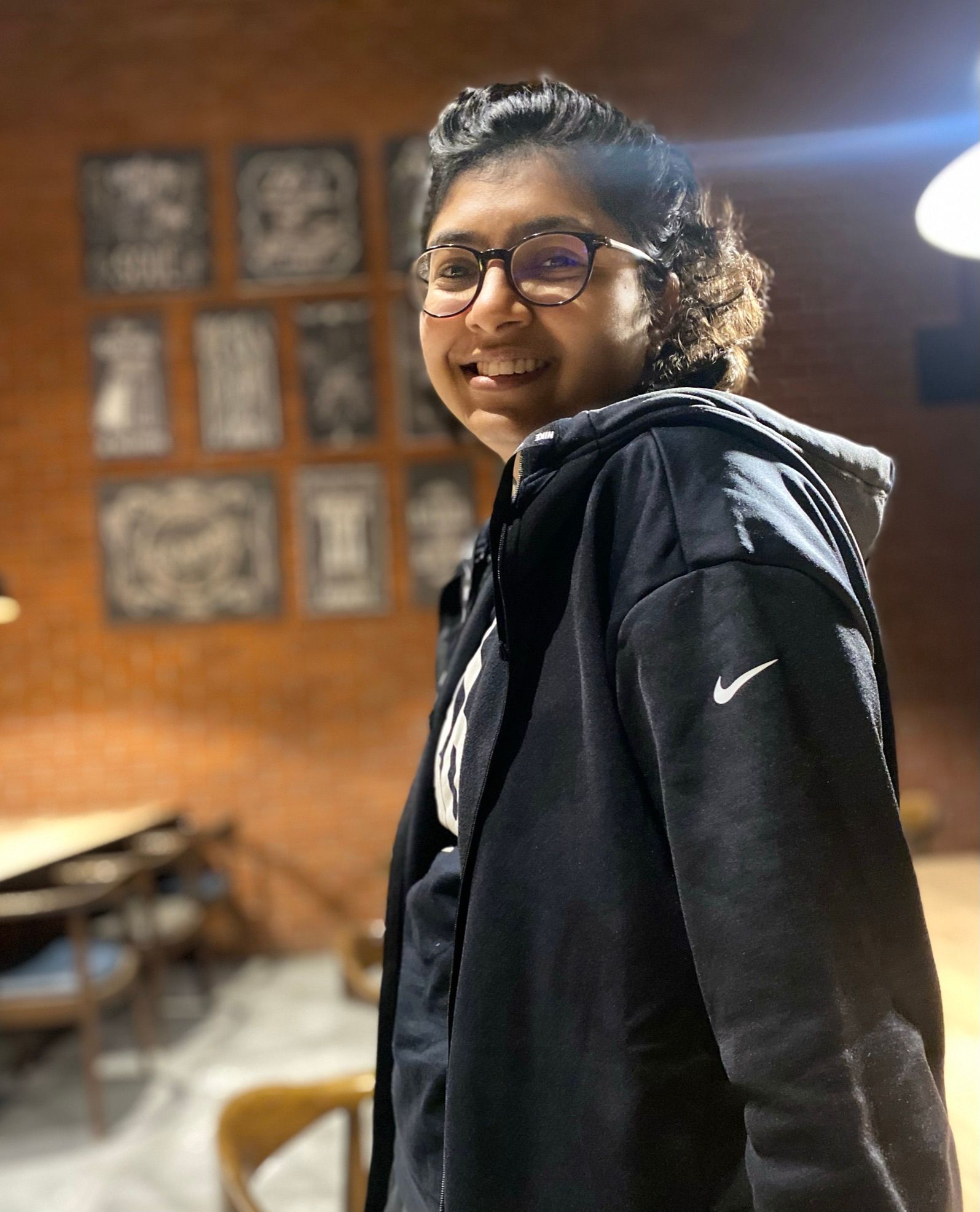 How much has the field of content evolved in the last decade?
MASSIVELY! And I mean it in all CAPS. A decade before (2010) nobody really knew the term 'content' and what it stood for. Yes, there were copywriters — but they too were seen as people writing ads or video/TV scripts.
Content, in all its forms (text, audio, video), has seen tremendous growth over the years — thanks to the rising social media (and free internet!) 😉
In 2010, I was enjoying my teens, writing my 10th class exams (with the newly introduced CCE pattern for CBSE students), and was newly introduced to the Nokia mobile phones.
We wrote in with "wrd lmt'' and exchanged text messages occasionally. There was no WhatsApp, no Instagram. Facebook was catching pace in India at that time (damn, I sound like an old person!) — but it was mainly used for connecting with the personal network (aka school friends), sharing images once in a while, and posting cringe-worthy shayari and quotes!
I wrote back then too — personal anecdotes, musings, poems, image descriptions for school magazines, and even newspapers. But, the term 'content' (with today's meaning) wasn't known. It has certainly evolved. A lot.
Tell us how you started out in the field of content?
After I completed my post-graduation in English, I did a month-long internship at a popular news company in September 2018. I was given the title of "Web Content Writer: Intern" and wrote news articles for their website on various topics. That was my first stint as a content writer.
Later, after finishing the internship, I bid goodbye to the job life forever, steered my life in another direction, and ventured straightaway into freelancing. That's when I understood deeply about content writing, copywriting, and more importantly, creating content — in its true form. i.e. adding value.
I started writing articles for several companies as a freelancer/remote writer. Studied about the field through (smart 😉) Google search, upskilled, practised hell a lot — to finally call me a content writer.
What was the driving force behind making you opt for a career in the field of content?
Inclination towards writing — nurtured by my family and at school.
My father always gave me new diaries every new year. I used to look forward to that and wanted to fill the pages up. My mum encouraged me to read (Chacha Chaudhary, Billu, Tinkle, Panchatantra, and later other 'heavy' novels). My first actual written piece is a diary entry I wrote after watching an amazing teacher's day program at my school (2005). Still have that in my diary!
At school, languages (English, Hindi, Sanskrit) were my favourite subjects. I naturally excelled in the field and my teachers also pushed me to do extra-curricular activities like debates, story-writing, extempore, etc. and frequently edited the annual school magazine too — this honed my skills, and shaped me as a thinker and writer :)
Later, I completed my +2 in Science and opted for English as my graduation subject. The reason? Couldn't imagine myself studying/doing numbers for the rest of my life. Back in college, I didn't know I wanted to become a writer per se. Life steered its direction, I made certain choices, and here we are today :)
Talent plays a small role in your career choice. Honestly, it is the amount of dedication and time you put into practising your craft and becoming better. The more you input, the better the output is!
Why should someone consider a career in the content field in 2021?
Because EVERYTHING is content. There's nothing on this earth (and even outside earth) that you can't write about! With content, the scope of work and requirements is ever-expanding.
Companies are looking for writers who can produce good-quality content consistently for their brands. There are blogs, whitepapers, social media, emails, so many things. People now even hire writers to write/reply to their messages on social media, emails, comments, etc. — so, I'm sure the need for good quality content writers is only going to increase in the coming times.
As long as you can find people who want you to write about something, as long as you can position yourself to them as a good writer, anyone who wants to become a content writer, can!
Yes, everyone is a content writer these days. But, what differentiates the successful ones is the

quality

of work,

positioning

, and

consistency

.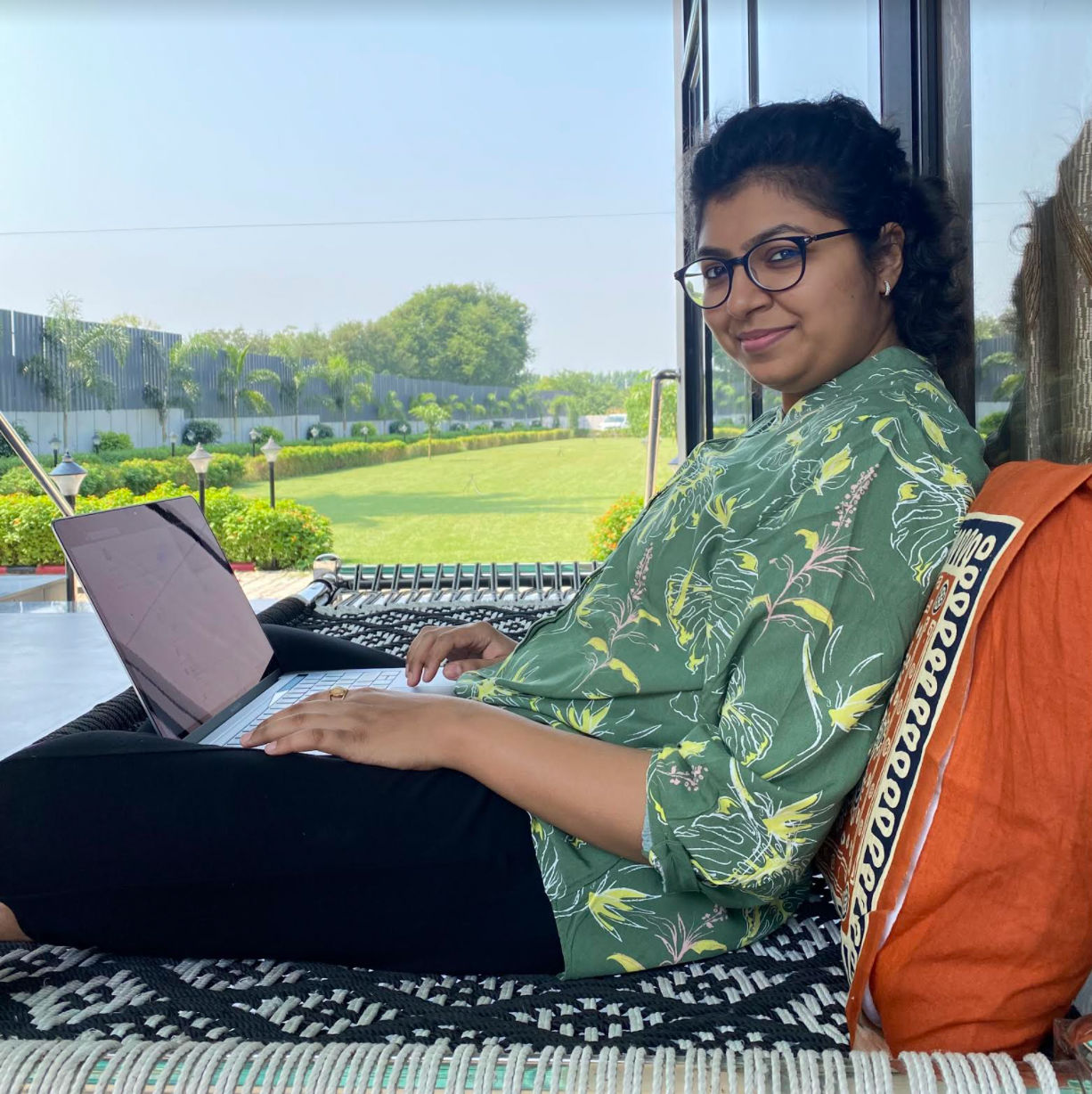 How to get started as a content writer? Does someone need any formal degree to have a better chance at being a successful content writer?
Nope. Contrary to some professions like doctor, teacher, chartered accountant, engineer, etc. — you don't need to complete any course or have a formal degree for becoming a content writer.
Essentially, 'content writer' or 'copywriter' is a tag you give yourself — by the act of doing that. Just like singer, actor, sportsperson, (politician 😉), etc.
There's no degree. No course. You get started as a content writer by doing just that — start WRITING. And also, by showcasing that writing.
Also, read this: "An Ode To Writers".
Take us through your process from writing the first word for a content piece to finally making it publishing-ready!
Step 1: Finalize the topic.
Step 2: Create a rough structure of the article based on the estimated word count of the article (like so:) —
Title
Meta-description
Introduction
Subheading 1
Subheading 2
Conclusion
Divide the number of subheadings depending on the word count. So, if you need to write an article of 1000 words, have 6-7 subheads points with 100 words each and the rest for intro/conclusion. Mix up the number depending on the points you need to include.
Step 3: Open Google Docs (or other writing software) and write your initial thoughts about the topic (sans any research!) This is free writing and mind dumping the knowledge you already have regarding the said topic. Can skip this if it is a new niche
Step 4: Now, research the topic and read up as much as you can about the article. I recommend going through at max 10 articles (not above that, as most of the info is repetitive after that!)
Step 5: Based on your research, you now know the key points that need to be included in the article. Form a rough outline of the article.
Step 6: Refine your outline, and after finalizing, start writing section-wise. Do not edit as you write.
Step 7: After you've completed your article, close it and leave it to brew for at least 2 hours. Take a nap, play your guitar, or simply doze off.
Step 8: With a fresh mind, start editing your article. Incorporate your keywords at relevant places. Read again and edit. Format the article to include relevant heading levels, etc.
Step 9: For proofreading, before heading to Grammarly, read the entire piece aloud. That's the best proofreading tool (your voice!). For one final check, run it through Grammarly.
Step 10: Add relevant links, images, etc. And that's it! Publish :)
Can you share some resources/tools that can help someone become a better writer?
Read a lot to get newer perspectives and ideas. But, also, WRITE a lot. Just reading makes you a better reader. Writing makes you a better writer.
As for tools, these are the ones I use:
Grammarly — For final proofreading

Google Trends & AHrefs — For Keywords

Google Docs — For writing my article :)

Notes App / Voice Recorder — To note/record my immediate thoughts and musings

CoSchedule — For checking headlines
I do not use Hemingway Editor or other AI apps. I rely on my judgment, understanding, and writing knowledge to gauge whether a particular set of audiences can understand that piece of writing or not.
Writers (and future writers!), please work on developing your writing sense; do not rely completely on AI-based writers, reading meters, etc. They cannot replicate the human mind and spontaneity. That sense comes with practice and improving yourself without using AI. And these tools are not always right.
Which platforms are the ones to be active on in 2021 to create a personal brand as a content creator?
Depends on where your target audience is. You can look at LinkedIn, Twitter, and Instagram majorly. Or even YouTube if you're good with videos!
According to me, LinkedIn is better suited for content writers — as you'd find an amazing community of writers and a huge professional network to connect with.
But, I advise, do not jump into all 3/4/5 platforms at once. Start by being active on one platform, be consistent, post regularly, see what works and what doesn't. And then go onto another platform (say, Instagram).
To gauge whether a certain platform is working for you (and whether you should continue with that platform), give it at least 6 months of consistent posting
To get started with personal branding, watch this masterclass by me.
Do you ever feel stuck while writing? What do you do then? How do you get past Writer's block?
This! 😅
And this…
And finally, this!
I sometimes believe that writer's block exists. Sometimes, I don't. Truth is, when deadlines pressurize you and you're crazy punctual like me — you can whip out an article within 2 hours! Else, it's just called procrastination 😅
A lot of people spend a lot of time perfecting their first draft. What would you like to advise them?
There are 2 sides to this. Those who believe every work should be a masterpiece (like should score 100/10), which I think is insane; neither achievable nor practical. And then some get the work done (like scoring 8/10), move on to the next one, hone their skills, and improve the next piece!
If you're stuck with chasing that one masterpiece, you won't improve as you won't get any work done. So, just stop overthinking. Hit that PUBLISH button and move on to the next one.
Also, you aren't publishing a book (that stays a long long time!) that you need to hit the bullseye with every word you write. You are writing online, where content is created every second, and some other content piece is forgotten/dies every other second. People's attention span is less. Their memory span is even lesser. Focus less on perfecting the piece, more on progressing yourself as a writer.
That being said, do go over your previous written pieces once in a while — to analyze the mistakes, and how far you've come 🙂
Procrastination is something a lot of people find hard to deal with. How do you deal with it?
In my mind, I am not procrastinating actually. I am either cooking as I suddenly crave dal-chawal. Or my desk/almari looks too damn messy and I have to clean it immediately. Or I get up from my chair every 2 minutes to roam around the house, open the refrigerator to find something non-existent, close it, roam around, stare outside the window, take in some fresh air to find inspiration. Or, I need to clean my phone's gallery which is always brimming with screenshots and I absolutely NEED to empty my phone's memory at that very instant. Or there's another important task that needs my immediate attention!
You get the flow right? 😂 The day passes by doing that. Basically, everything except what I need to do — writing.
And DINNNGGG! You have an article submission in 4 hours.
Your pile of clothes from the almari lie on the floor. That dal-chawal plate is kept as it is on the table. You shut yourself in the room. Plug in your earphones. Put your phone on DND. You forget what hunger or thirst is. Your laptop is plugged on to the charger all the time. And you type away without looking at the keyboard — like a maniac!!!!!!!!! — hitting that share/send button right at 5:59 (6pm was the deadline!)
And DONE! That's how procrastination is tackled 🥲
On a serious note, you either write or you don't! If you are unable to bring yourself to write, just sleep. Save your energy. Wake up refreshed and tackle the article! Or if you're too anxious, start typing any random thing to get the writing juices flowing. Or read up about the topic. The ideas will come. Or, in the end, just wait for that deadline rush to hit your mind, and start typing. The choice is yours!
How should a content creator decide the pricing for the first project?
As this is a service-based industry, there are no "industry standards" per se in the content industry.
Research is your best friend here. Search the net. Talk to people. Ask your network about tentative charges that they're charging for said service. I understand that no one can tell you an exact "fixed rate", and some might not even share their charges.
Disclaimer: Only ask the charges to people with whom you interact regularly. Otherwise, going to a random stranger and suddenly asking for their charges looks weird, bad, and desperate!
Nevertheless, ask for a ballpoint figure. Also, in most of the cases, they'd answer: "It depends" — on factors like:
What's the niche? (Tech or non-tech)

Your expertise/know-how in that particular niche?

The number of words? (only in case of blogs)

Long-term association or one-time gig?

The time involved? Is it urgent?
And the MOST IMPORTANT QUESTION:
Whether you want to do it or not?
For writers with some experience, also consider:
Your experience writing in that particular niche?

Your overall experience as a writer?

Do you have a strong portfolio and testimonials to back your claims?
Also, some may suggest INR 1 per word is the minimum you should charge for blog content writing. But, to charge any amount, gauge whether your writing is at par with the quality required. If you can provide quality writing, charge as much as you want :)
And, also — whether you are confident charging that particular amount. You can say you charge INR 4000 for an article. But, if you're not confident enough, it won't work!
For more details on pricing (like why you should not charge per word!), read this.
How to find the first client?
This calls for a long answer. This article by me would definitely help! It covers everything you need to know about finding clients 🙂
Your advice to everyone planning to make a career in the field of content writing.
Take chances.

Experiment A LOT.

(Over)Think, but also (over)write.

(included this as it's impossible not to overthink being a writer!)

Focus on building your personal brand.

Use social media — not just for consumption/inspiration, but also for creation.

Choose your mentors wisely. (most important!)
For insights on the Post-Covid writing world, you can watch my YouTube video as well. You can follow me on Linkedin, Twitter, and Instagram!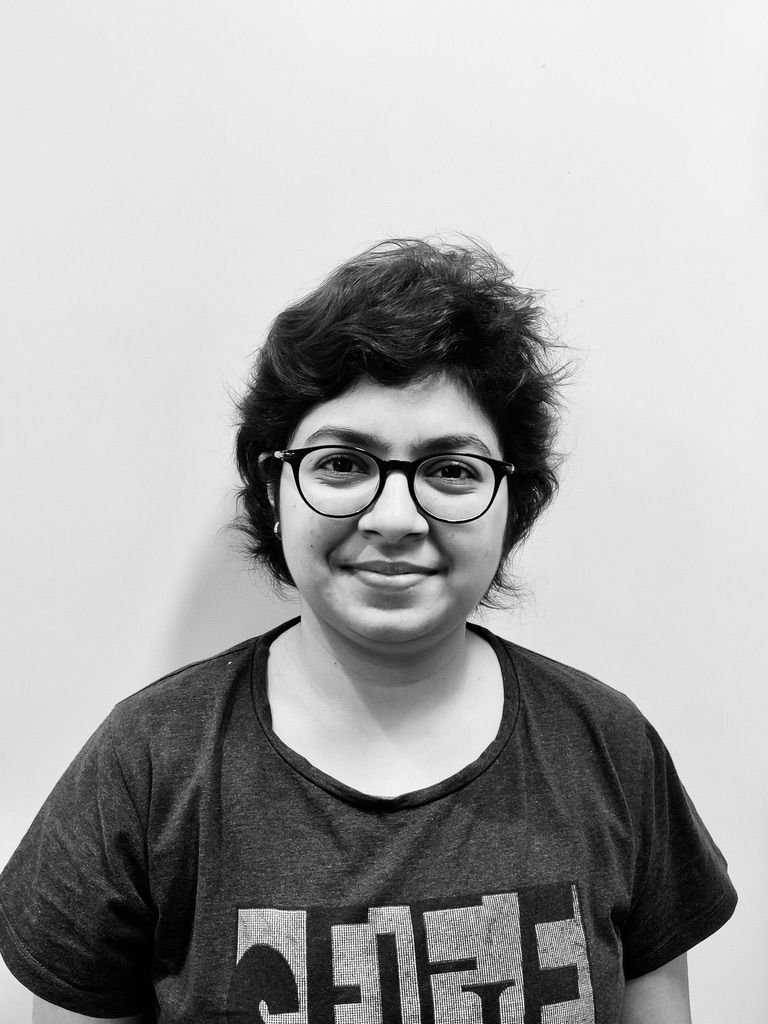 ---
Ideas are easy, Implementation is Hard, learn from the ones who knows how to start. A Publication by Tealfeed.
--- ---
Related Articles