How you can become a successful UI/UX designer in 2021- in conversation with Avinash Tripathi
Avinash Tripathi, head of UX at Ola and having previously worked at Times Internet, Nearbuy, Expedia, talks about his journey as a designer and shares how you can become a successful UI/UX designer in 2021!
UI/UX design aims to provide a positive experience that keeps users loyal to a product or brand.
Today's businesses understand the importance of being customer-centric rather than product-centric: that is, using data insights and UI/UX design principles to understand customer needs and design products and services accordingly, rather than launching products they think users will want.
Avinash Tripathi, head of UX at Ola and having previously worked at Times Internet, Nearbuy, Expedia, talks about his journey as a designer and shares how you can become a successful UI/UX designer in 2021!
Continue reading to know more...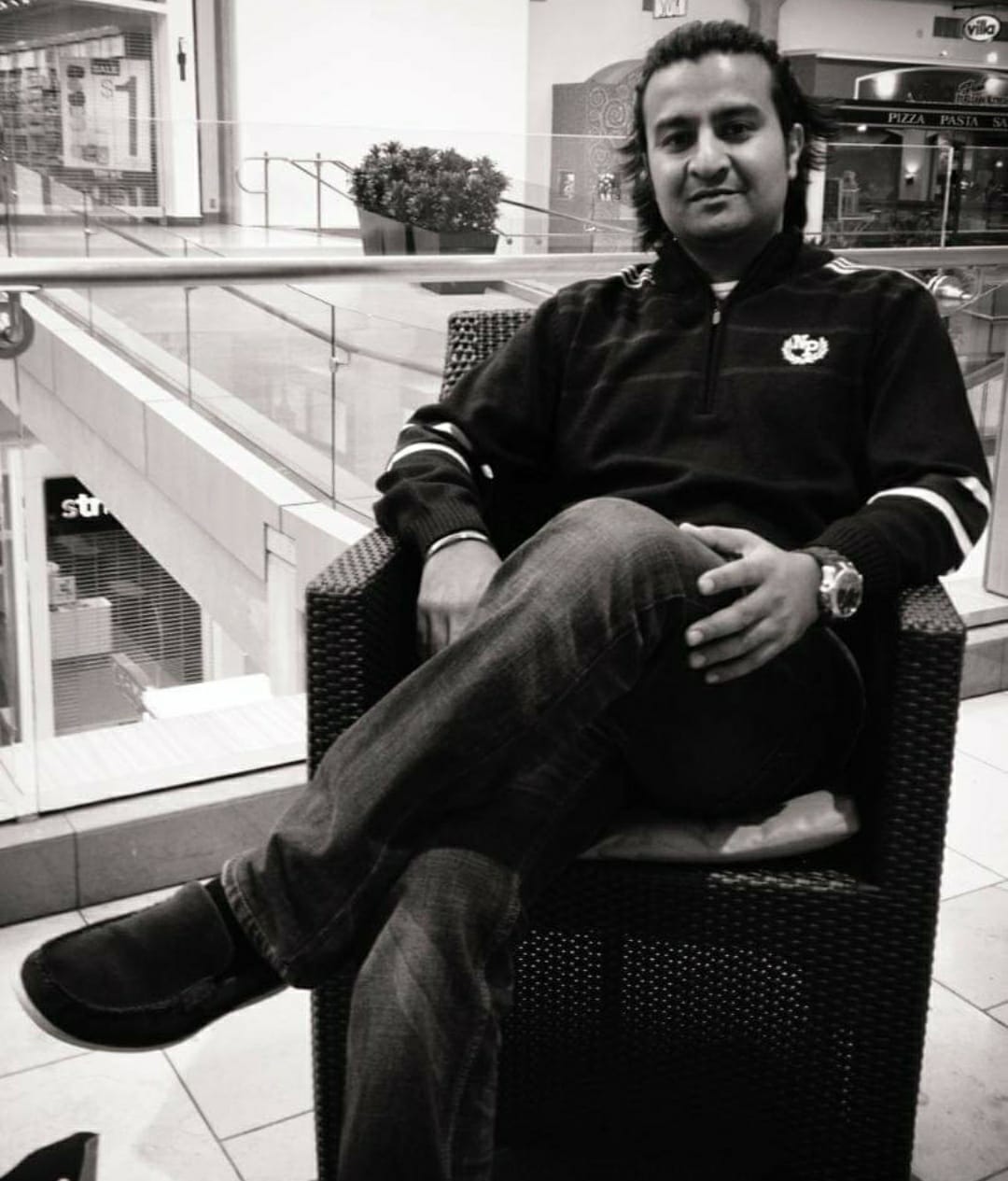 Tell us how you got into the field of design?
It's an interesting story. Since I come from a business background, I was studying for my chartered accountancy in 1998-1999, fulfilling my parents' dream.
Around that time, a friend of mine was running his own design institute, and I used to go there for evening chillouts using the internet while sipping coffee. It was there that I became hooked to Photoshop and saw what others were doing, so I enrolled myself, and by the end of the year, I was doing freelance work for creative agencies, building flash presentations and websites.
Around 2003, I began learning more about UX and UI design, and this is when I re-enrolled in HFI training and began to enjoy this aspect of design. I've been grateful for the opportunities and lessons that have come my way over the years, and my parents haven't been complaining either.
Take us through a regular day designing/leading a designing team based on your current role?
A typical day begins with a daily stand up where all designers pitch in to share what they are working on, the status, and if there are any roadblocks due to product requirements, technical dependencies, or pending reviews.
If it's sprint planning, the rest of the day will be spent aligning with product heads and engineering heads on what's in store and how we can prioritise based on our quarterly goals.
The remaining day is dedicated to various designers aligning to their respective PODS (the desired structure) through their own stand-ups to align every day towards the cadence of various features and projects in progress. To move forward in a free culture, ping each other and huddle for quick feedback.
What's The Secret Sauce in Designing That Has Always Worked For You?
Secret sauce has been collecting early feedback. Now, this feedback has come early on from users as well as peers, which has helped in closing down designs and moving everyone forward more quickly.
So, in a way, design becomes an enabler for clearing all doubts and assisting in validating the choices being made before iterating again to solve better. Designers are known for working in silos, and I have been guilty of this myself.
As I progressed, I realised and saw that the more I shared, the easier it became to get somewhere. It was not always an ideal design, but it provided an opportunity to validate faster.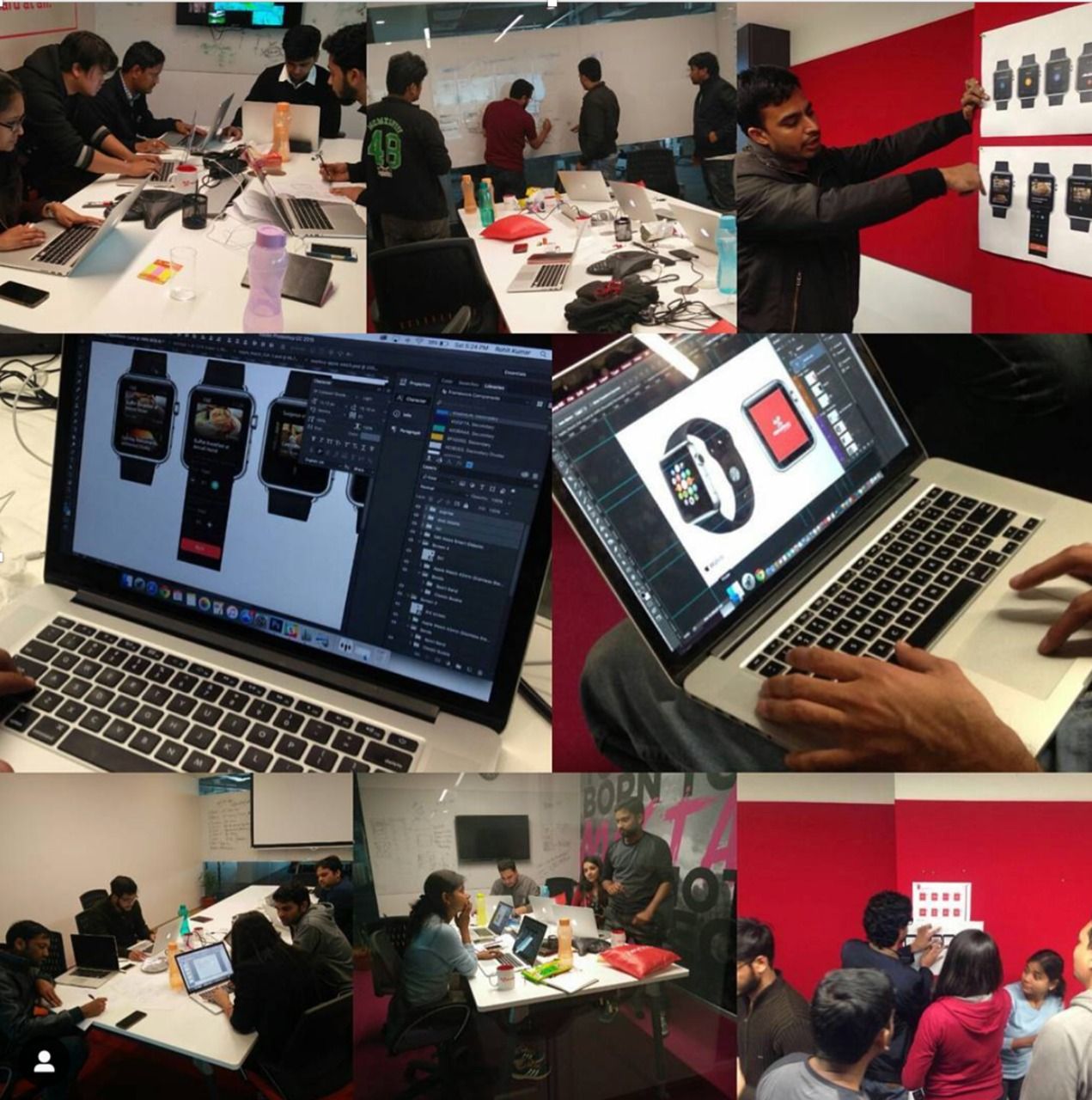 How do you approach design at your organisation? In your experience, does it range greatly from company-to-company?
While design principles remain consistent, the process may differ from company to company depending on the domain they serve and how a business operates in general.
For example, at Expedia, we would conduct research and validation before releasing multiple experiments with live users. At Times, we'd quickly experiment in live environments and validate with users digitally.
Most design teams have a set process in place where we were taught to first articulate via user flows, wireframe, validate, mock-up, validate, ship, and eventually iterate again, but this can vary depending on the stage of a product's lifecycle as well as the stage of the company.
Designers need to be flexible in given situations out of their experience and should try to bring more clarity via design in unstructured environments. As design has this inherent visual output, which helps stakeholders and users respond correctly to unearth many hidden use cases.
When you transition to a more senior role, sometimes you might feel underwater. How did you deal with it?
Transitioning into a senior role brings a great deal of responsibility. Along with more business and system knowledge, one must also become skilled at people management, both within one's own team and with other teams.
While emotionally draining at times, this is where your own support system, that is your family, comes into play, which in my case helps in my recovery.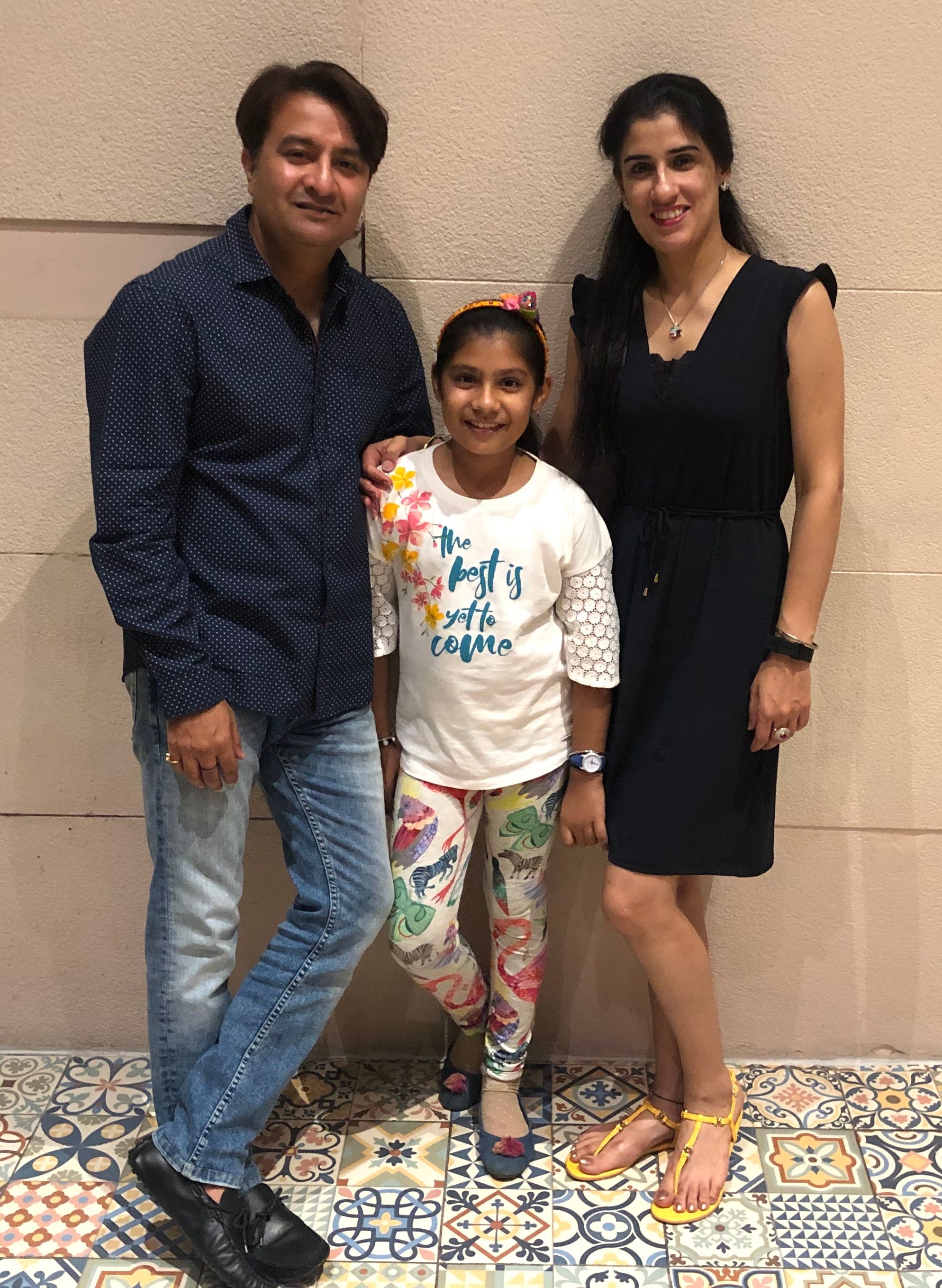 Even from colleagues with whom we have good bonds, we can get good feedback, especially from peers who may be in a similar role, may be in a different function, but their own experiences can help us gain some perspective.
What Are the Biggest Designing Trends to Prepare For in the Next Couple of Years?
Artificial Intelligence: One simple example is how our phones automatically switch to the respective mode when we are in direct sunlight or when the sun sets.
Voice assistants: The goal is to minimise input wherever possible. Natural voice search is a topic that is being explored extensively in this field.
AR + interactivity: Given technological advancements, it's amazing how and what our phones are now capable of, such as scanning bar codes and enhancing shopping experiences by bringing real-time experiences to screens. IKEA place is a great example of that.
Personalisation: More and more machine learning and making correct predictions and matching the user needs is something making interfaces more and more friendlier
Minimalism and simplicity: It's great to see how more and more brands are embracing the concept of 'Less is More' and making it easier for people to understand and take actions and decisions faster. Whether it's a logo, a product, or a digital interface.
What new, modern tactic, tool, or aspect of designing should designers pay more attention to?
I'm not sure what a modern tactic is, but one thing I strive for and look for in all of my colleagues is the ability to solve problems. And, before that, comprehending the issue at hand.
That is why, over the years, I have immersed myself in side projects that I have found sufficiently challenging. They assisted me in becoming more skilled at solving multiple problems while also assisting in the development of a diverse portfolio.
And, as a wise man once said to me, if you're not proud to put it in your portfolio, it's not worth it!
What do your team expect from a designer joining your organisation, in terms of generic skills?
In general, what I look for in a designer is how deeply a person can delve into a problem and then come up with design hypotheses that are supported by some kind of validation, whether it's existing data or if someone took the time to test it out.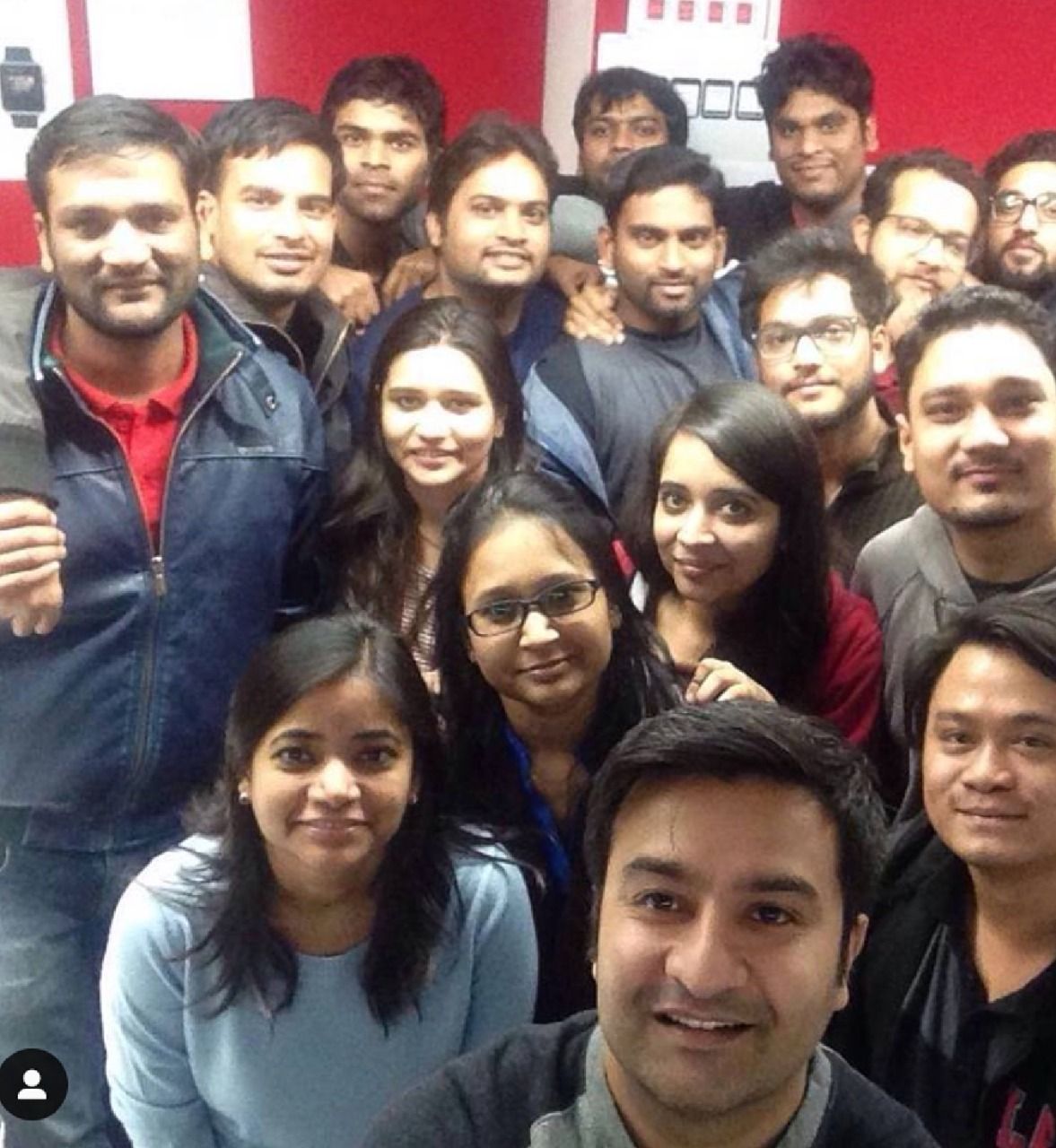 Finally, we need a certain level of visual and interaction design that adheres to current standards to easily scale those skills. Finally, design is a visual representation of a solution.
How's the role of a (product/UI/UX) designer at a startup different from that of a large company?
In a smaller organisation, there may or may not be enough time for research, and there may be a tendency to cook up solutions quickly, launch them quickly, and learn from them. In comparison to a larger organisation, where one may have more time to invest in research and validation before shipping out.
While I have been a part of both over the years, I have learned that with experience in both fast-paced environments and slower-paced environments, one can leverage past experiences and avoid obvious mistakes.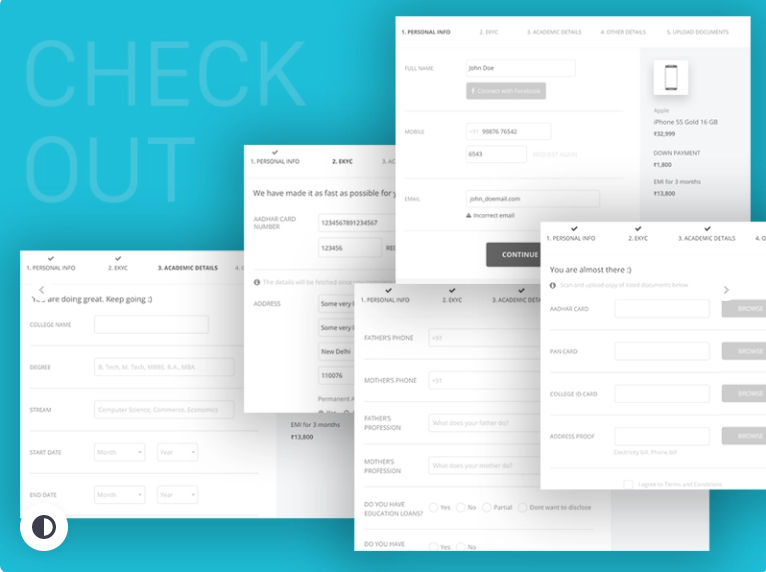 There is no good or bad, only that the need for a young start-up to operate in a certain manner in order to scale faster and achieve market fit, so the mindset isn't to be pixel perfect. This also provides designers with an opportunity to express their skills and bring methods to the madness.
However, the struggle is magnified if peers and stakeholders aren't sensitive about how good design can lead to good business.
Can you share some design practices you carry out within the organisation to make sure that the creative juices of people within the team don't stop flowing?
As a team at Nearbuy, we used to allocate 15% -20% of our bandwidth to our own projects that each designer felt would add value to the overall business. We expanded those to quarterly hackathons, where teams used the time to bring their ideas to life.
A good tangible result of this was that we took our ideas to Uber Hackathons and won twice. This also enabled the team to break free from the delivery schedule and create something entirely based on their own motivations and understandings, free of any constraints and completely innovative.
Which tools should every designer know about and use to become a better designer?
Anybody can learn and use tools to do whatever they want. What is more important for designers and applicable to others is how we can identify and examine a specific problem, its root causes, and solve it using first principles. Here's how it works in a nutshell:
The first principle is a basic assumption that cannot be deduced any further. In simple words, whatever is in front of us, let's not assume it's true. Challenge everything which is in front of us, because that everything is luring us to jump to solutions straight away. Break down our problems into parts in order to arrive at clear solutions. Start a solution from scratch once we have identified all necessary problems and broken down the problem.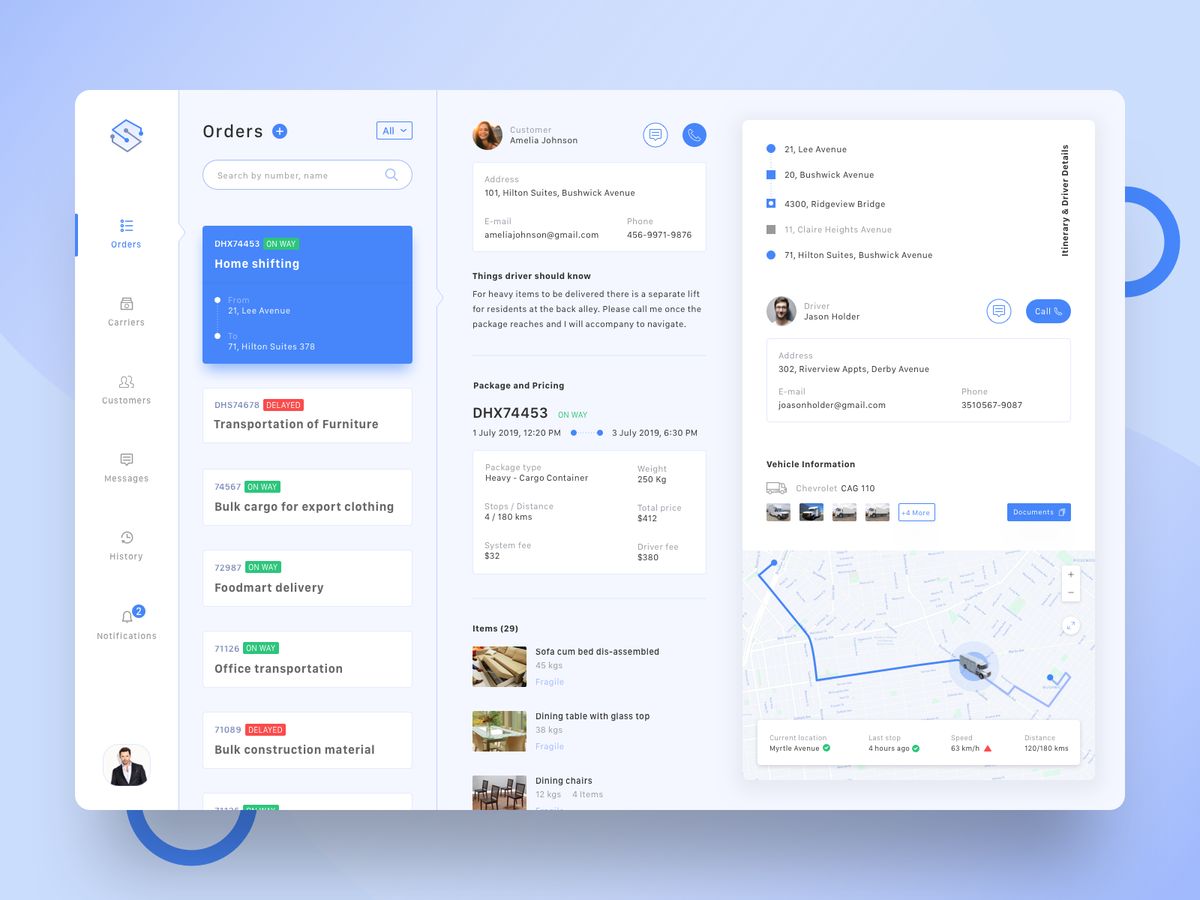 For Example: If you need to design navigation for a website, the General tendency would be to have upfront options on desktop and in smaller breakpoints, simply put everything behind a hamburger component, as that's how the world is operating.
But using first principles we can go like:
How are our users distributed across platforms? Is a purely responsive approach for our product website sufficient? Is it possible that our mobile audience behaves differently? If our mobile audience is our best bet, should we pursue a mobile-first content approach, replicating the same even on bigger resolutions, and serving minimal content to drive more productive funnels?
Once these are established, a tool of choice could be used to come up with a completely new solution for the above problem.
What are the most important skills (non-design) to have to succeed as a designer in 2021?
In my opinion, a great skill to have as a designer is to listen carefully to the stakeholders and users and deduce the right pain points they are actually trying to convey. Many times, people aren't able to reflect their feedback in the most constructive way.
A few examples:
Sometimes it could be a personal preference of someone
Sometimes a person may be impressed by the approach of a specific product that they recommend.
In these situations, the key is to not get defensive and stay close to the goals being solved for and user needs. Don't be afraid to ask why and see if the feedback is aligning with those goals and user needs.
Are there any books/courses/videos you would like to recommend to every designer out there?
Some books I have loved over the years are:
Don't make me think
Hooked
Making of a Manager
The Design of Everyday Things
Thinking with type
Steal like an Artist
Change by Design
What are some of the most common mistakes you see designers making in their initial years?
Digital design has come a long way, and the requirements for being a productive and effective designer are different. Designers must consider scale even when designing for MVP versions, and they must consider how their design choices will affect other areas of the product at an atomic level when designing their layouts.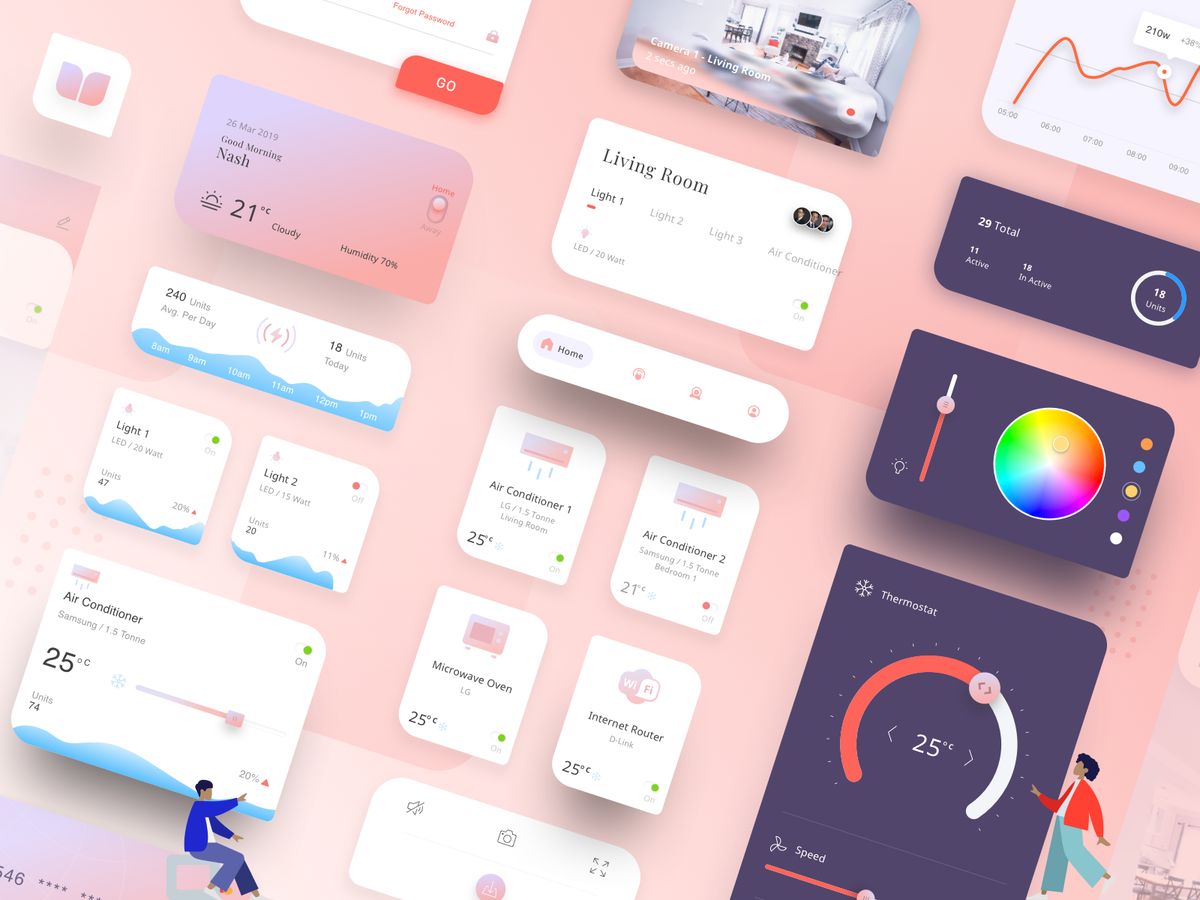 So, for the most part, I see young designers making mistakes at the system level of thinking.
A lot of design debt can be reduced if designers are slightly more careful in their day-to-day work and keep track of how their design choices are always evolving, as well as if they are constantly motivated to do necessary house cleaning, aka cleaning up their design files.
If you had a chance to tell something to your younger self starting out as a designer, what would you say?
The good news for the younger generation is that there is a lot of awareness in the current times about the value and importance of design. There was no bigger or even lean team culture in my growing years, so there was no opportunity to work alongside a senior designer in a mentor role to help initially.
So, while I learned from my own mistakes, now that I've been leading teams for a while, I've noticed how early on, when people receive some kind of mentorship, it increases productivity and helps people evolve at a much earlier stage.
If someone doesn't have this at their workplace, they should reach out to the senior designers for help and most of them would be ready to help. There are communities as well for mentorship as well now to help the young brigade.
Check out Avinash's work on Dribble! You can also connect with him on Twitter.
---
Ideas are easy, Implementation is Hard, learn from the ones who knows how to start. A Publication by Tealfeed.
--- ---
Related Articles