Becoming a Great Product Manager
The Skills and Traits To Become a Great PM
Product management is one of the most often misunderstood roles in any organization. Although often thought of as the decision maker of all product decisions, in most organizations, that's not the case, as they don't have enough authority over most of the things that make their product successful.
A product manager is the person who identifies the customers needs, the large business objectives that features or products will fulfill, determine what success is for a project, and bring together a team to actually build the vision.
Product management is a relatively new role. While design and engineering both have a long history with very well established practices and responsibilities, the role of a product manager is still unclear.
Product managers are the go between and balancer of UX, technology, and business objectives. This doesn't mean they have the authority to guide any of those, but rather are the ones who make compromises between the three.
The responsibilities of a product manager can be broken down into a few key tasks:
Understanding and representing user needs
Monitoring the market and analyzing competitors
Defining a product vision
Aligning a team around a vision
Prioritizing features
Understanding all aspects of the team and product
Product management can also vary largely on the size of a company and who they're working with.
Even though the role may seem murky, there are a handful of skills and practices that any good product manager needs:
Focus on What Matters
There are limitless features you can build but a very limited amount of resources to do so. As a PM, you're never going to be able to satisfy everyone needs at the same time, but you can ensure that whichever decision you make is the best path forward for the product.
A great data driven approach to prioritize features is clearly understanding the cost and benefits of every decision on key metrics and aligning the product to that data.
Deeply Understand the Product and Customers
As a PM, it's your job to have a firm grasp on both sides of the business equation, the customers and the product.
Internally, this means understanding the stakeholders involved in the product, the teams capacity, existing resources, and the product history. Externally, this means talking to customers to understand their needs.
Without a solid understanding of both areas, you're more likely to make poor decisions that negatively affect the product.
Lead Without a Firm Hand
When working with cross-functional teams, you'll never be the best in any domain and recognizing your own limits and capacity is the first step to becoming a better leader.
Influence and leadership comes in many forms, authoritative leadership can be harmful for team morale and culture. Listening and understanding everyones perspective is a more effective way to gain the teams respect and authority.
You also should be able to understand the motivations of each team member and how to influence them to see your perspective. For some, this may be praise or appreciation, for others this may be bringing data to every decision.
Deal With Disagreement
Disagreement is bound to come up when building a product. As a product manager, there's only so much you can do to convince someone of your perspective and explain your decision. Sometimes, people will just disagree but learning to move forward with that disagreement productively is what differentiates a successful team from a failed one.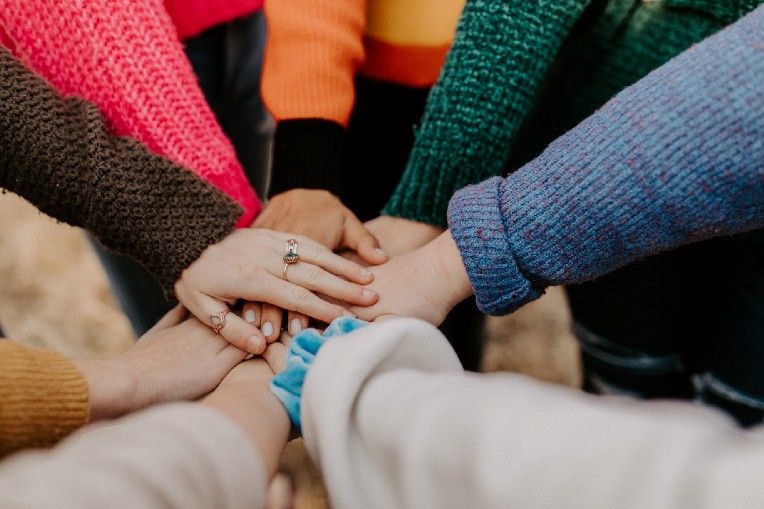 Conclusion
Product managers are servant leaders. At the end of the day, your job is to ensure that the team is building the best product possible. By paying attention to some of the contents discussed above, hopefully you'll become a better leader and product some incredible products.
---
--- ---
Related Articles