Your Best Content Performs Better When Using Good Data
Next to creating content, the most important information is the data that shows results. You need to know if your hard work did yourself any good.
Measuring the right info helps you create what customers need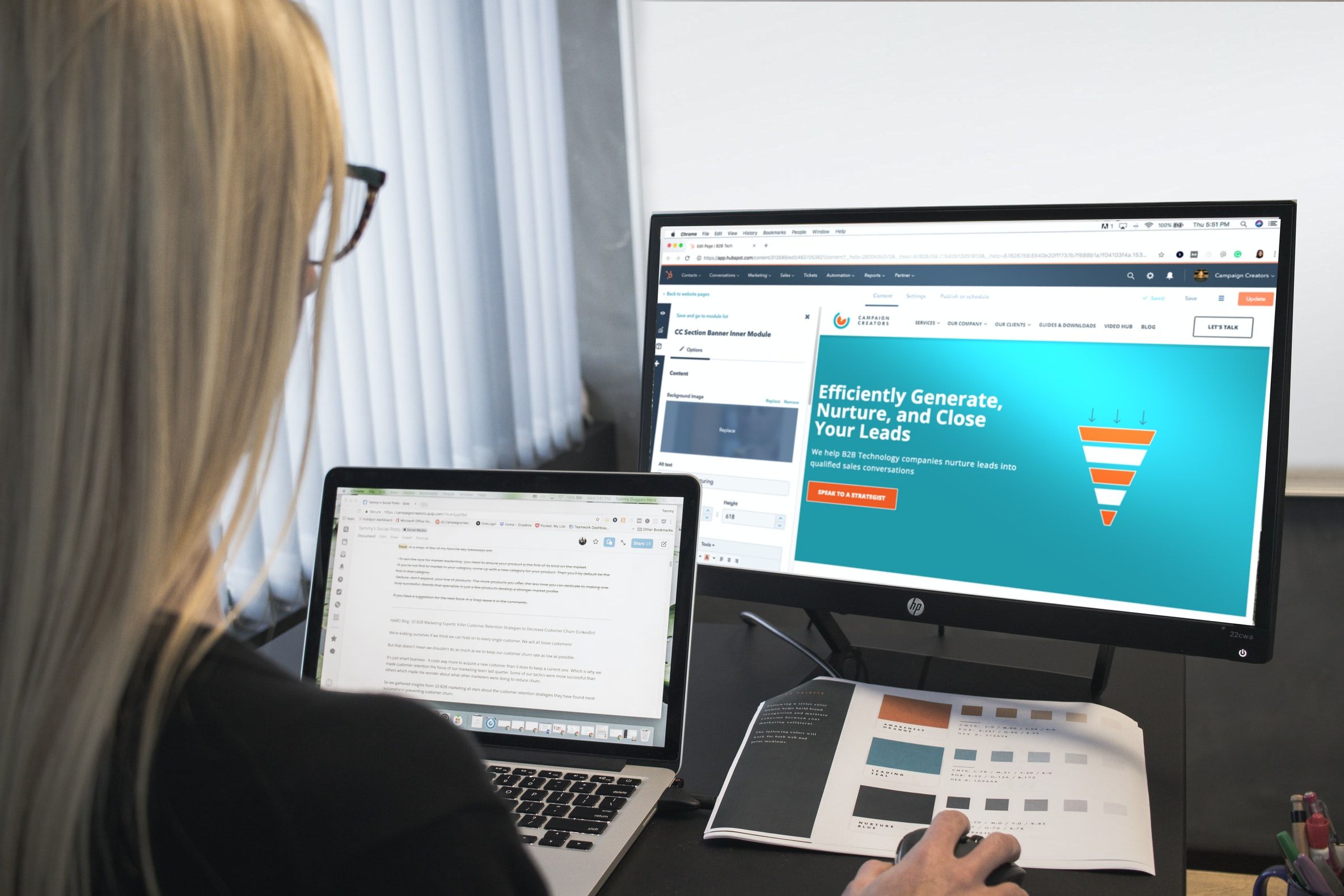 Next to creating content, the most important information is the data that shows results. You need to know if your hard work did yourself any good.
That has perplexed novices and grizzled business veterans alike as they jockey for consumers' attention in an ever more competitive marketplace.
Not new to the game but always looking for helpful hints, Lisa Sicard makes a living as a social media time saver, consultant and blogger.
Through her blog at inspire to thrive, Sicard writes for international clients and trains and consults with local businesses. She also does social media management, digital assessments and blogs for local clients.
Take a fresh look at content
Being timely is a best practice across all social media channelsmedium.datadriveninvestor.com
Sicard talked with Ivana Taylor and Iva Ignjatovic about measuring content marketing impact.
Taylor owns DIYMarketers, "committed to helping small business owners get out of overwhelm." Ignjatovic is a marketing, strategy and business consultant.
"I want to generate traffic and leads to a website," Sicard said. "Secondly, my goal would be to make a sale."
The economic benefits could be significant. According to SERPwatch.io, content marketing costs 62 percent less than traditional marketing and creates three times as many leads.
"I find that stat controversial, which is why I use it," Ignjatovic said. "The intention was to see what other people think. The way content marketing is done now can be really expensive.
"I want to show my expertise and my understanding of business," she said. "From there it's about generating leads and increasing profit."
Taylor's primary goal is to "create content that simplifies and demystifies marketing." Along with that she wants to "create content that's shared because it's useful."
Answer Questions, Solve Problems
Content marketing then becomes the prime way to generate new business.
"I want to answer client and prospective customer questions or help them solve a problem," Sicard said. "The best content is social media and blogging. I also tried the DIYMarketers artificial intelligence tool. A reliable source of information is key."
Most creators find that quality performs better than quantity.
"I've shifted from writing a lot of content frequently to writing better, more useful content," Taylor said. "That resonates with my audience."
A DIYMarketers article recommends blog post ideas to update stale content.
Evergreens sprout new life
Take old content and give it a rebirth through digital marketingmedium.datadriveninvestor.com
"It's about quality, consistency and value," Ignjatovic said. "I'm prepared to give a lot of value to generate new business. Being timely is a good way to get in touch with my prospects using content."
It's tough to measure content performance when you don't set up your metrics properly from the start.
"The most frustrating thing is seeing shallow content that isn't very useful yet ranks very high in searches," Taylor said. "We fail to measure what would be useful.
"I've also noticed that search engine optimization often forces you into writing the same stuff as everyone else," she said.
Knowing this, it's not surprising that KoMarketing found that 62 percent of business-to-business marketers find it difficult to measure the performance of a content marketing strategy.
"It's challenging to define conversion paths," Ignjatovic said. "After that it's challenging to clean the data — even when the goal is well defined."
Spend Time Wisely
Time is precious, especially when allocating it to promote content.
"I spent about 60 percent of the time on clients and myself," Sicard said. "I've read that it should be 80 percent, but that's high while still generating content. Frequency doesn't always matter. It's more about headlines and graphics — and topic."
She is also testing new tools and advertisements for promotion.
"I allocate equal time to promoting and creating content," Taylor said. "Frequency of promotion is critical. You have to remember that while content may be old to you, it's new to someone else."
One of the trending content topics is thought leadership and how to promote it.
Thought Leaders Know How to Fly to the Top Perch
Experts in their field create business and profits for those in needmedium.datadriveninvestor.com
"Spend at least the same amount of time on promotion as that allocated to create content," Ignjatovic said. "It's important to keep promoting up to a point. Frequency counts, but don't over promote."
The way content marketing's impact is measured makes all the difference.
"I used to focus on traffic," Sicard said. "Now I depend more on click-throughs and goals that I've set in Google analytics. Of course, sales help, too."
In her industry, 1.9 percent click-throughs is the average for blog posts.
"While the level of traffic is important, it's really all about whether the content generates paying customers or revenue in terms of ads," Taylor said. "When you want to generate sales, you've really got to have content for each stage of the buying cycle."
Spare a Thought
Posts from thinkers again play a central role. An Edelman survey found that thought leadership content was the deciding purchasing factor for 48 percent of business decision makers.
"There are many metrics," Ignjatovic said. "The bottom line is to generate new projects and clients — or sales."
Various metrics mean more to content creators, depending on their interests. For instance, bounce rate shows the percentage of visitors to a particular website who navigate away from the site after viewing only one page. Sicard has found some social sites have a 100 percent bounce.
"My most important metrics are visitors, traffic and time spent reading the article," Taylor said.
Treat your most powerful tool with massive care
Email marketing is a huge connection venue for bloggersblog.markgrowth.com
Email marketing also generates income, which DIYMarketers examines in its post, "5 Email Marketing Tips That Will Skyrocket Conversions."
"Conversion, engagement and contacts that I can turn to leads and push down the funnel into new customers are my best metrics," Ignjatovic said.
Rather than measure the effects of old content, it might be more productive to tweak the old posts and republish them as new.
"I measure how well content performs within the week, month, 90 days and all time," Taylor said.
Ignjatovic also measures her virtual time capsules.
"I look at projects from the beginning all the way," she said. "Sometimes I even go a couple of years behind, especially for evergreen or popular content. I keep my eyes open for any content that suddenly peaks."
Content that generates interest can lead to networking, which is another way that lets you reach out to catch your perfect client.
Many Tempting Tools
Out of many tools to help you generate content that gets results, one of the easiest is to tag people who are in the content. That catches their attention, which prompts them to do their own self-promotion.
Sicard has used tools such as Google analytics and trends, Ubersuggest, Agorapulse, Answer the Public and Quora, along with artificial intelligence for writing. She is also testing MissingLettr.
"Only CoSchedule let's you create an entire campaign that you set and forget and schedule," Taylor said.
Best Ways to Attract New Followers and Grow Your Audience
Tools such as Tweepsmap help make engagements a breezemedium.datadriveninvestor.com
Ignjatovic has tapped into an extensive list of tools:
"Pinterest is a treasure trove of what people like or care about — or need," she said. "Buffer, Hootsuite, Hubspot, Agorapulse, Sprout — I use them all. I even used Lately."
Regular reviews are good times to pull and evaluate data.
"I'm in the process of seeing if headlines will make a difference," Sicard said. "I'll know in a few weeks, I hope."
Client Comes First
Beyond personal performance, marketers also work for their clients' interests.
"I'm looking for ways to craft content that helps business owners think about marketing differently," Taylor said. "That would eliminate any kind of overwhelm and confusion."
Ignjatovic calls herself a work in progress.
"My creation process needs to be shorter," she said. "Quality has to stay the same or be elevated a bit. Promotion has to be well timed and done strategically."
Winning Brands Habitually Please Consumers
Understand customer habits to draw their attention and salesmedium.datadriveninvestor.com
To improve customer engagement, try quoting people in your marketing. People like to see names, especially their own. Plus, quotes are better than typical staid content.
"The best way to get readers to engage is to insert engagement into the content," Taylor said. "That includes video, quizzes, polls and adding questions to social share promotion."
Above all, emphasize variety to draw and keep consumers' attention.
"Everything is content, yet not every content is engaging," Ignjatovic said. "Sometimes old-fashioned holiday cards can be more engaging and more effective than 10 blog posts. It's all about context and timing."
About The Author
Jim Katzaman is a manager at Largo Financial Services and worked in public affairs for the Air Force and federal government. You can connect with him on Twitter, Facebook and LinkedIn.
---
Created by
James L Katzaman
Jim Katzaman is a charter member of the Tealfeed Creators' program, focusing on marketing and its benefits for companies and consumers. Connect with him on Twitter, Facebook and LinkedIn as well as subscribing here on Tealfeed.
--- ---
Related Articles