The Best Leaders Seek to Serve First
You will find that the best leaders have a service-first mentality. They seek to be of service to their team and others to elevate those around them.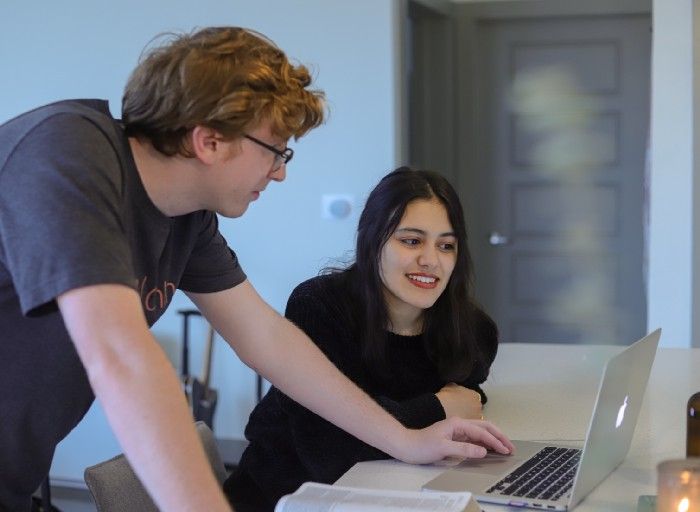 My mother's face was stunned with shock when she learned our waiter was the owner. It was my 10th birthday, and we all decided to go to a new pizza place.
At the start, the service seemed good. We got our starters on time, and everyone was happy. However, the mains were taking longer than they should have, and after 45 minutes of waiting, my mum had enough.
She asked the waiter that served us why on earth it was taking so long. The waiter replied to give them 15 more minutes as they had an accident in the kitchen.
My mother, in a rage, said no, I want a discount and need to speak to the manager. To which he responded, I am the manager and have become a waitress today due to two of my staff hurting themselves.
He gave us the discount my mother wanted and even gave us an extra pizza to take home, which said happy birthday on the box. Funny enough, that has become my mothers favourite pizza place, and we always order in from them when we can.
Looking back on it, that leader was doing a humble and noble thing. I know many people that once in power positions believe they are too high to do "less important" jobs. Unfortunately, once some people hit a certain level of esteem, they lose respect for others.
But this is the biggest mistake anyone could make, especially leaders. Many of the leaders I look up to have always sought to serve me first. They did not care what task it was. It could have been making tea for me or sending off an email I forgot to. It did not matter.
The status of being my manager never got in the way of them serving me. And that is what made them the great leaders they are. Service to others is where the most value is. It is no coincidence that those who volunteer more than others are happier individuals.
So, here is why the best leaders seek to serve first.
They Understand Their Skills Are Not Their Own
The world of business is competitive. Although some people do not like that, it is a good thing when it comes to productivity. However, it can lead to a lack of connection ad teamwork as people try to progress up the corporate ladder.
For most people, the acquiring of skills is necessary for one reason. And that is to progress. Even today, I was looking back at the leadership model in my company and saw all the reasons for getting involved. Not one of those reasons was service, yet all of them were self-centred.
The reasons included things like:
More opportunities to develop skills
Higher band in pay
More influence over company strategy
These reasons have nothing to do with service and everything to do with the self. So, how can we expect leaders of service when the means we use to encourage them are self-centred.
The best leaders do not move into leadership roles for any of these reasons. I have found that many of them are hesitant to sit in leadership roles due to the amount of work and pressure that comes with it.
Nevertheless, they took on the challenge because they understood that their skills were only useful if shared. On the path to leadership, these types of leaders are humble and understand that their skills were given to them.
Whether that was through being given an opportunity or being taught skills. The best leaders know that they are in their position because someone served them first.
With this mindset, they take a willing approach to serving others no matter where they are on the hierarchy. They give speedy responses to all and are supportive of everyone.
Their skills are not weapons to cut through the competition on the corporate ladder. Instead, they are resources that are there to be shared to help the advancements of others.
They Know Service Is Where Profit Is Found
No one ever sold anything by telling people what they need. However, by serving others, you find the gaps that need to fill in peoples lives.
You are not making a monetary profit by serving your team, but there is much to gain. Also, your team can become happy customers to the service you provide.
For leaders who serve, their profits are:
A Higher team morale
A more Skill diverse team
More motivation from team members
These all help the leader in moving closer towards their visions and goals. Jesus said:
"The first will be last, and the last will be first."
Whether religious or not, Jesus is making a clear point. Those who humble themselves and are at peoples service will inevitably inherit a position of authority. And we see this painted everywhere in life, especially leadership.
Those who are willing to use what they have for the benefit of others become the go-to person. Leaders who serve are those who have been serving their whole life. And that is what makes them great.
From realising that their service leads to overall growth, they could grow themselves to their position. The greatest part of leadership is not status or fame.
It is the ability to share the knowledge and skills you have to elevate others. And that is service at its finest.
Closing Thoughts
In my opinion, the best service you can do is lead others to a great cause. Not many receive the opportunity to do it, and some never reach the ability to do so.
See your leadership as a service for others, and you will see how quickly things change for you. Your team will seek to do more for you, and you will find your role to be more fulfilling.
---
Created by
Tavian jean-pierre
I am a Visionary and Writer who seeks to enrich society by challenging how we do business today to lead to a world of better leaders and opportunities tomorrow.
--- ---
Related Articles