These are the Best Platforms Where you can Publish Your Podcast.
You can have a fantastic podcast, but it is useless if it doesn't reach people's ears! So here is how to do it.
---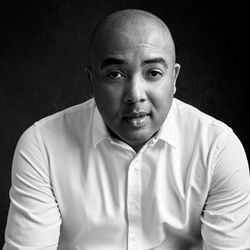 ---
Many people don't have time to read ebooks or watch videos these days. As a result, audio content is incredibly popular. It can be heard anytime, day or night, no matter where you are headed.
Podcasts are great for those who have a rigorous routine. They can listen to the stories anytime they want, unlike videos and texts, where they must stop focusing on the content.
Podcasting is a fantastic way to deliver information about AI and potentially new ideas as well.
In addition to being attractive, it can help content creators like me to gain a competitive advantage in sharing knowledge and expertise.
So, I decided to produce a structured season of several podcast episodes and called it The AI Enthusiast.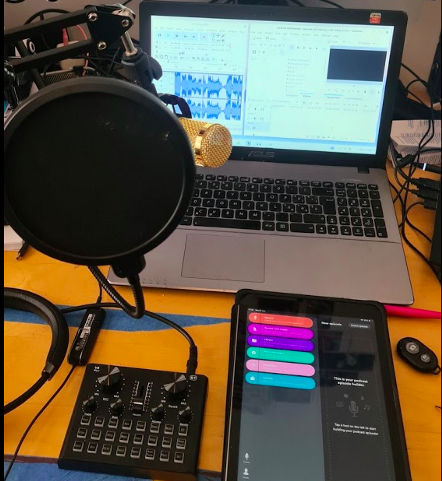 How do I start a podcast?
Some people have asked how to get started with content production, particularly podcast (this is a beautiful media, believe me), and I've helped many people with essential tips on making a podcast.
So, I have prepared a quick and comprehensive walkthrough to show you how much time and resources you will need to invest in producing a high-quality podcast. Check out the steps below!
1. Preparation
It is no longer news that any action we must take necessitates minimal planning. As a result, it is critical that this step not be overlooked. The goal you want to achieve with the podcast is established during the planning process.
In general, the goal is to increase consumer loyalty and reach a larger audience, so special attention must be paid to this planning to help achieve this.
Also, before you get into action and start recording, you should consider some elements that are important to the podcast and plan around them. They are: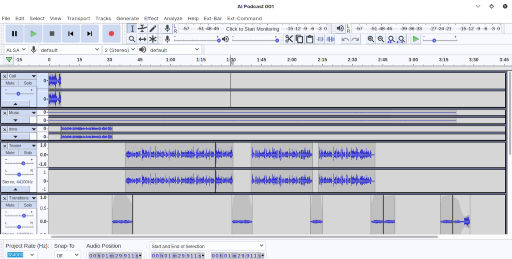 Recording
Without a doubt, the recording is one of the most anticipated moments; it is the time when all of the planning comes to fruition, and the podcast begins production. It must be recorded in a room with good acoustics and adequate seating for the participants.
As a result, the audio will be much higher quality, and participants will feel free to give their all. Understand that the acoustics of the recording location is more important than, say, the power of the microphone.
As a result, during recording, you must pay close attention to sound insulation and noise generation. After that, you can record the podcast using some podcasting software that is available on the market. For example, I am using Audacity to build my podcast.
Edition
Because the podcast is not a live show, it will have the possibility to be edited. The idea is that the guests can speak freely, but not everything will always fit in the allotted time, and some sound adjustments may be required.
So it's time to start editing, which is critical to ensuring the necessary fluidity of the finished episode. First and foremost, ensure a backup of the original recording to avoid potential file loss or incorrect editing problems.
Depending on the software used, the following techniques can improve the quality of the podcast: sound amplification, noise reduction, compression, audio normalization, and equalization.
Publication
Now, what remains after editing is to publish the podcast and announce it to the world. This can be done on your company's website or audio platforms like SoundCloud or Spotify. Whatever platform you choose, you must be aware of its rules and publishing agreements.
So, make a decision that will make it easier for the target audience to access the content.
Distribution
The final step is to publicize the podcast so that everyone on the planet can hear it. This can be accomplished using a website or a landing page, social media, and podcast directories.
Listing a podcast in every podcast directory is the most effective strategy to increase an audience. From small to giant podcast aggregators, your show should be available anywhere people listen to podcasts.
There are numerous resources available that claim to have the definitive list. It is not my case; however, I am going a step further, sharing my favorite ones:
What Exactly Is A Podcast Directory?
A podcast directory is one way for listeners to find and consume podcast episodes. To aid in the discovery of new shows, directories are often organized alphabetically or by genre.
Doing some research, I noticed that Apple Podcasts and Spotify are two of the most popular listening sites among listeners.
As a content producer, I want my work to be heard by as many people as possible by submitting it to the most important podcast directory. In addition, there are dedicated mobile applications, desktop-only sites, and combinations that can assist me in reaching as many people as possible with a podcast.
There are so many options out there and honestly is not so easy to decide which directories to list my podcast. I've been testing more than 20 platforms before deciding.
How to Get Your Podcast Listed in the Most Popular Directories
If you're new to podcasting and are figuring out the ins and outs of the process… I recommend that you begin with the most famous podcast directories.
Simply because these are the areas where most podcast listeners find the episodes, you won't want to miss out on the opportunity to list your content with each.
Suppose you're looking for step-by-step instructions on submitting your podcast to the most important podcast directories. In that case, there's a link at the bottom of this post that will come in handy. I followed the instructions and ultimately opted to list my podcast on six different platforms.
Google Podcasts
Podcasts on Google's platform are exclusively available through Google Podcasts. In addition, Google Podcasts will automatically search the web for podcast content.
Most importantly, Google now shows podcast episodes in search results, making your show even more discoverable.
Spotify
One of the hottest podcast directories is Spotify. It is a vast audio center, serving 271 million monthly active users.
Spotify has recently bought two new podcasting businesses: Gimlet Media and Anchor. Some people think it's a good thing, while others believe it is a bad one. Do not miss out on introducing your presentation to your targeted audience.
Stitcher
Until Google entered the scene, Stitcher was the default Android podcast app. However, the new audience still utilizes the app; therefore, I've decided to register with them even if I am already on Google Podcasts.
Stitcher offers various analytical tools to help me understand how my podcast performs.
CarPlay and Android Auto support allow it to be fitted into more than 50 automobile models. Do not underestimate the impact that this podcast directory will have on your audience.
Podchaser
Podchaser is a vast podcast library. It allows personal reviews and ratings to help users to discover new material. In addition, everyone has a profile, where their podcasts are listed with relevant creator information, ratings, and more.
TuneIn
With so many podcasters using TuneIn, it's turning into a place where my podcast must be. The directory counts 75 million listeners; therefore, I shouldn't ignore it.
Not only would listing your podcast on TuneIn serve as great outreach, but also Alexa uses this site to pull audio content.
Soundcloud
SoundCloud is an online audio distribution platform and music sharing website that allows users to upload, market, and share audio, as well as a DSP that allows listeners to stream audio with over 30 million producers, +265 million tracks, and 175 million unique monthly listeners. I'd love to have my podcast featured there.
And finally, Apple Podcast…
Apple Podcasts (previously known as iTunes)
Apple Podcasts is the most comprehensive podcast directory on the planet. It has been a key player since 2005. Apple Podcasts was once a part of iTunes before being renamed as an independent offering.
This is one of the most prominent podcast discovery directories. Some will even argue that if you aren't on Apple Podcasts, you aren't indeed podcasting. It's essential.
Conclusion
As you can see, I am taking the podcast thing seriously… I am already working on the next episodes and working with some top AI leaders to schedule interviews, panels, and what I call "quick insights" that I believe would be very interesting for my audience.
So, remember to subscribe to the podcast in your favorite app, and let's keep in touch!
---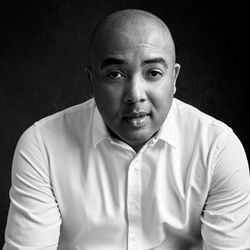 AI Strategist
A highly engaged and innovative AI Strategist. Passionate about communication, with a broad I.T. Management and AI background.
--- ---
Related Articles