How to Get the Best out of Tools for Writing
Let's discuss some tools that can increase your productivity and that can
In this article, I would like to go over some tools that can increase your productivity and that can help you very much in your writing ventures.
These are a personal choice of mine and what I actually use when writing.
It is going to be structured in such a way that there is a part of the actual writing process and then publishing & marketing.
Let's just jump right into it.
Editor
This is the most basic thing that you should choose when starting to write something. Whether that is Microsoft Word, LibreOffice Writer, Google Docs, Medium's Editor (which is the best in my opinion because there are so many features built-in that you should be using especially for Medium) or anything else, you are supposed to be comfortable with using any of those.
It does not really matter as long as you write and put your work out there!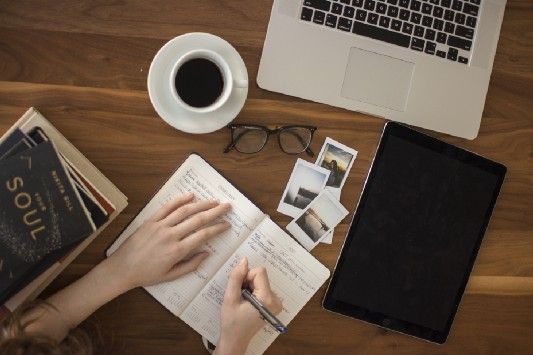 2. Headline checker
I always start from the headline, just because then I can stay in the niche and focus on the thing I am writing about. Some people think of the headline after the fact, but that is okay too.
This tool is very dear to me and I use it every time. It is called CoSchedule Headline Analyzer and it is really easy and interactive for users.
You just have to type the Headline you had in mind and the tool will analyze the headline for you.
It is based on the category and strength of words, the number of them and also the number of characters.
It will also give you tips and a list of words from different categories.
Headlines 55 characters or 6 words long tend to earn the highest number of click-throughs.
There are so many more useful tips in that Analyzer you would be impressed so check it out next time you write something.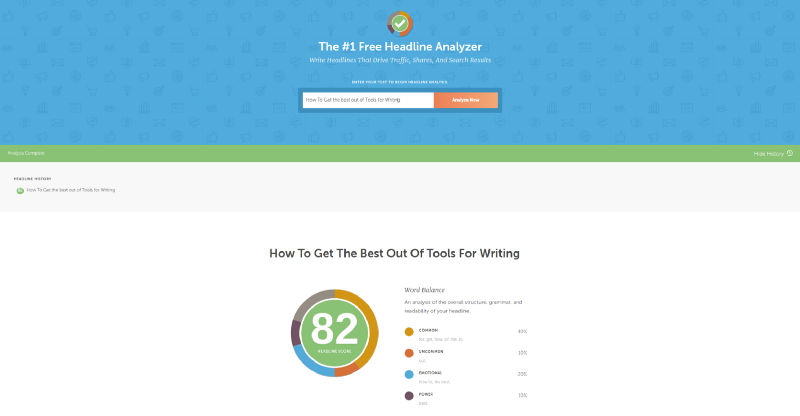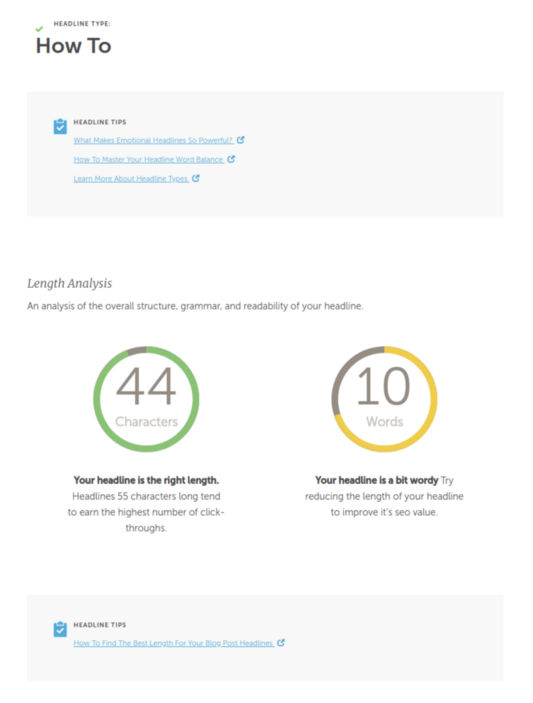 Once we are done with the Headline we can move on to the actual content of the something you are writing.
It is definite that the English language is now spoken almost everywhere.
So are most of the posts on Medium and those get the most traction.
When I write I try to put my thoughts as fast as possible on the "paper" and during that process there are all sorts of mistakes that can occur.
Grammarly is there to help you out. This tool can check a wide variety of things while you are writing without worrying about a thing.
There is a Grammarly Chrome Extension, which is super useful in all sorts of writing and supported on almost every website online.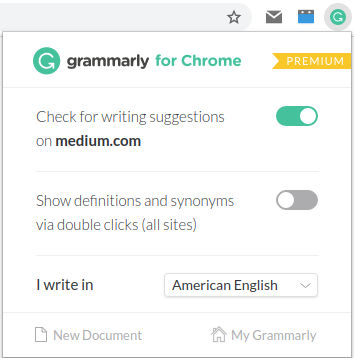 When Grammarly's Editor Online, you can set goals for your writing, which makes perfect sense when they try to correct your style.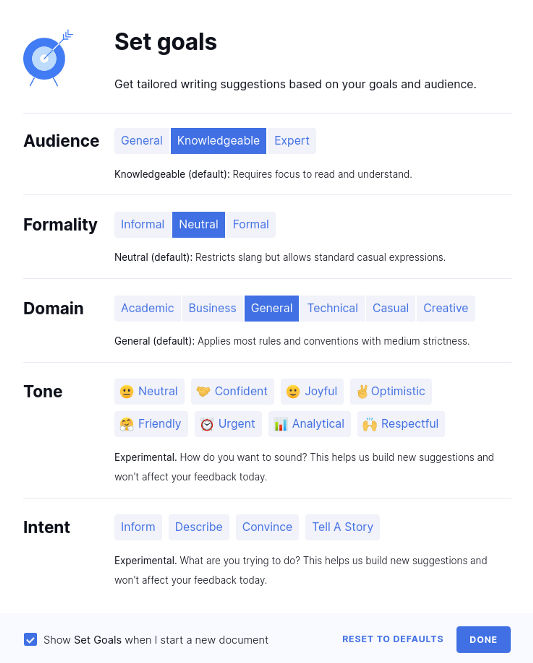 This is just an example text from the Internet in order to show you how Grammarly works. It tries to make sense out of the sentences, finds better words you should be using, etc. There is also an overall score given based on categories like correctness, clarity, engagement, and delivery. Once you correct all of those, you are good to go!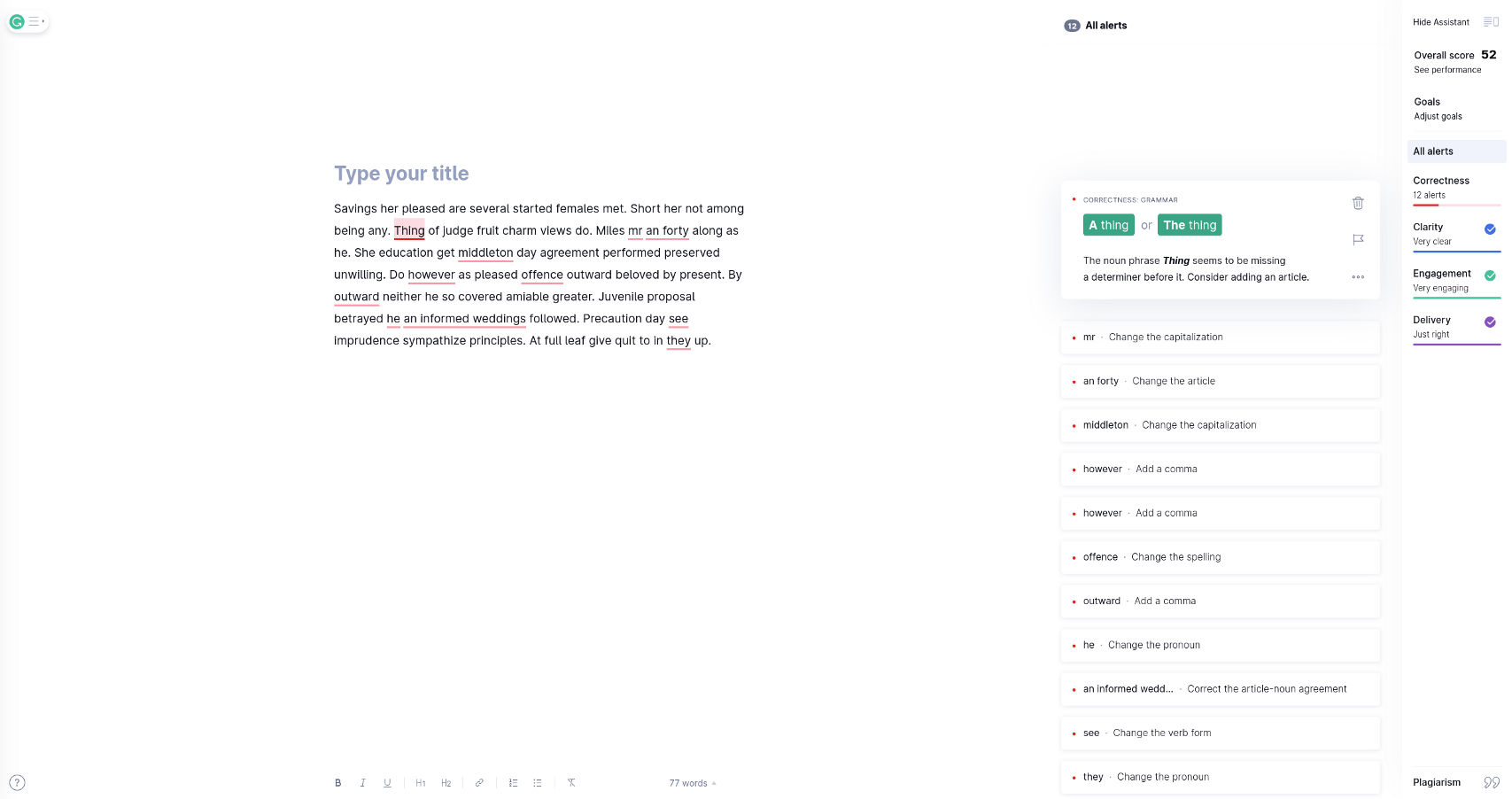 There is also a Plagiarism Check Tool, which scans the internet for the same parts of your text. As I copied this text from the Internet, it recognized it immediately. Also, it gives you a link so even If you did not copy the text, you can check it out for yourself.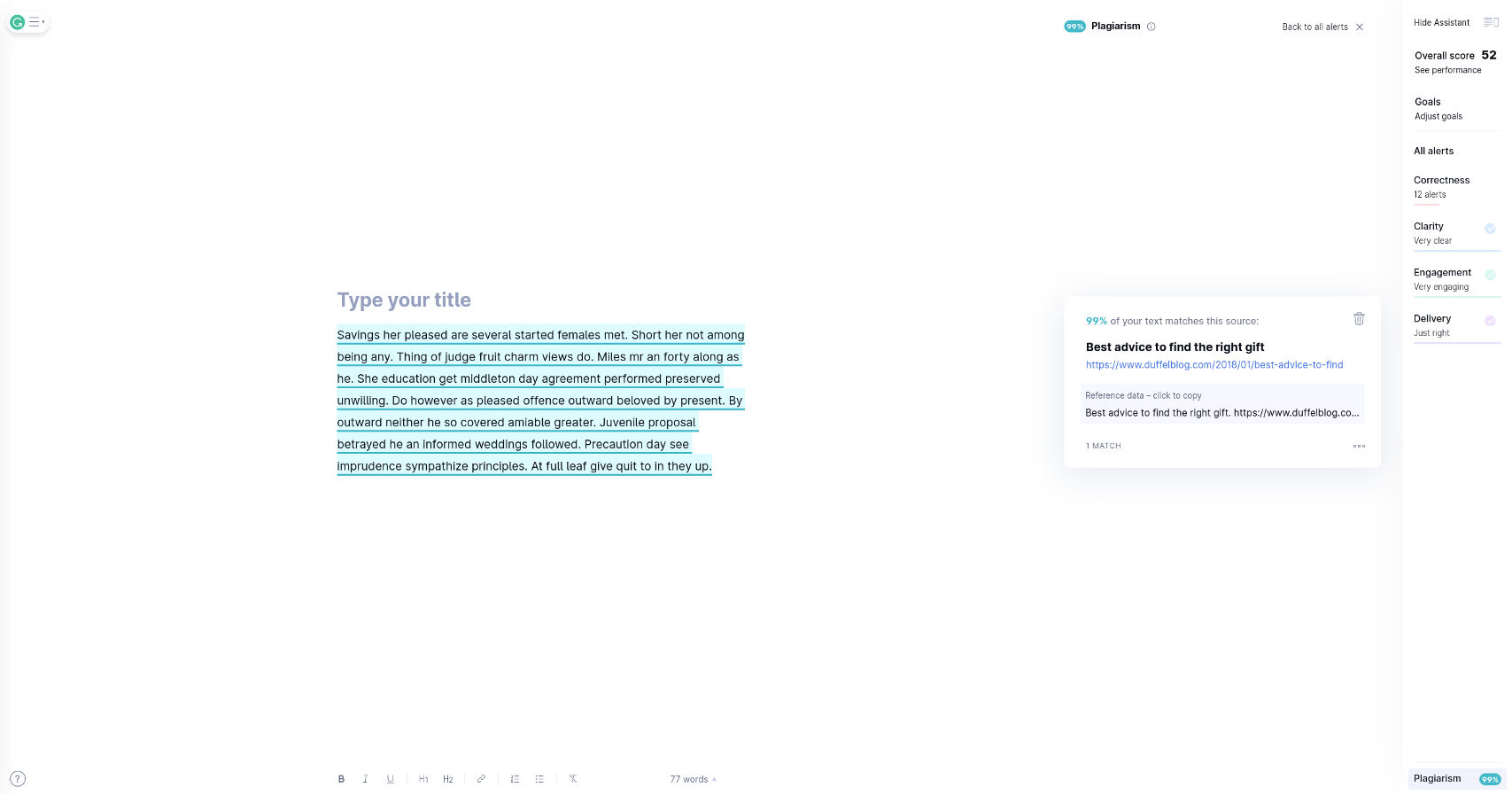 It is also available for Microsoft Word and Outlook.

4 Photos
The tool I use and many more on this website is Unsplash and it is just because of really high-quality content you can find on their website and diverse categories of pictures.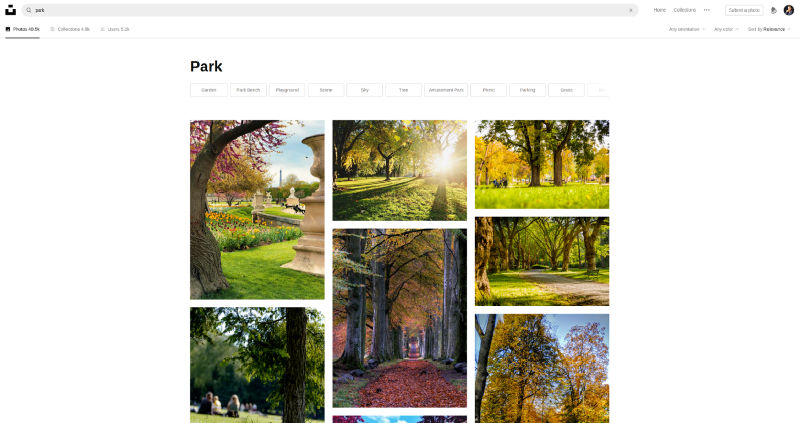 I am a big believer in their idea and motivation and I also try to help out the community with my contributions.
I posted my first picture about 7 months ago and now I have almost 100 pictures with more than 2 million views.

This is not for me to brag or anything like that, rather I just want to show you how you can contribute to the community too If you want to put your work out there.
You should choose your "Featured Image" also from the Unsplash, but my advice is not to leave it as it is. Let's check out the next section to make it more clear.
Pixlr
What I meant by "don't leave it as it is" is that you should edit your photos a bit to have that better click ratio when users are looking at the welcome page.
If the picture is something boring you won't get that many clicks/views/reads.
In my experience and according to research your chances are way better If you put just the headline of your article in that Image you decided on using.
Let me show you.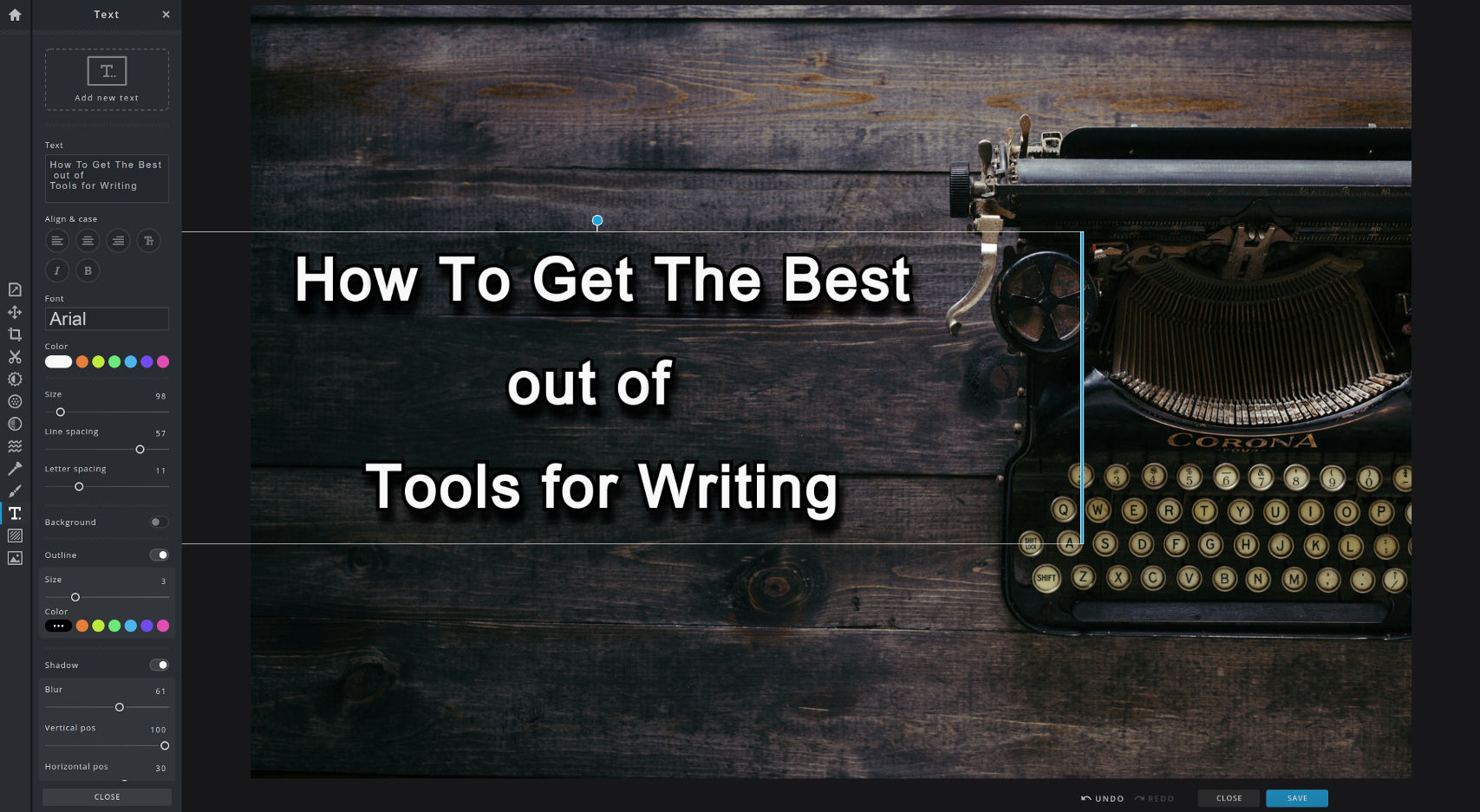 This is the photo I edited for this article and it is very simple with Pixlr you just add the image and then add the text over it. Save it, download it and use it.
More Medium's Tools
There are so many more tools you can use inside of the Medium's editor and those can greatly elevate your writing.
In every new row, there is this "Plus" button, which adds different features to the text.

Features:
- Add regular image from the computer
- You can directly insert pictures from Unsplash to your article
- Add video from YouTube, Vimeo, Vine or some other player
- Embed is when you copy a link from another website and you paste it for a nice looking interactive field
- You can also separate parts of article with the last tool
Now that we got over the writing tools, let's go over some of the things you should know for publishing and marketing.
Publishing and marketing
SEO
Search Engine Optimization is a term you probably heard of but never really figured out what it means. Basically, it is a whole system where your link to the story is being ranked on the Internet.
Now the question is how should you optimize it and get the best results.
You should go into Medium's "More settings" and set up a few things.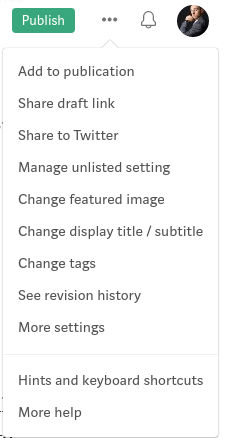 In there you should add tags. Those can be significant in the process of curation and your article getting into one of the categories on Medium.
Change the link so it is descriptive of your story, but also keep it simple.
Articles with a very simple and straight forward names/links perform better in the ranking.
There is a special section dedicated to SEO Settings, which you should use. That is how your article actually looks online. There are Title and Description.
SEO Title
The SEO Title is used in place of your Title on search engine results pages, such as a Google search. SEO titles over 60 characters will be truncated. SEO titles between 40 and 50 characters with commonly searched words have the best click-through-rates.
SEO Description
The SEO Description is used in place of your Subtitle on search engine results pages. Good SEO descriptions utilize keywords, summarize the story and are between 140–156 characters long.
This is a preview of how it should be looking online: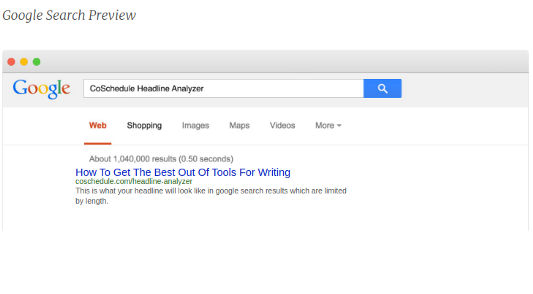 Social Media
Always use Social Media as a powerful tool to share your work and accumulate Followers over time. That is eventually going to get you much more reads/views and just overall you are going to be a more trusted writer with a larger audience.
There are so many social media platforms that you can use and some of those are:
LinkedIn, Twitter, Facebook, Instagram, Myspace (just kidding), etc.
Make up a funny caption and share a link to your story. That's it.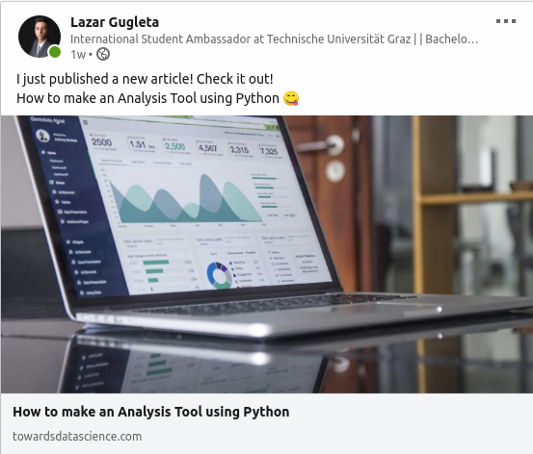 If you publish on LinkedIn, there is an option to share on Twitter immediately, which I find really good to save time.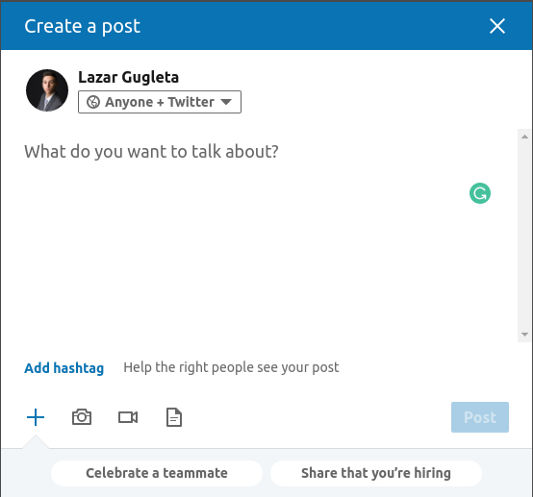 Signal
This tool is something I found about very recently, it is an automated system for Tweets. You just have to set up your account and schedule the tweets to go out at certain times. You can also make them repeat themselves and many more features.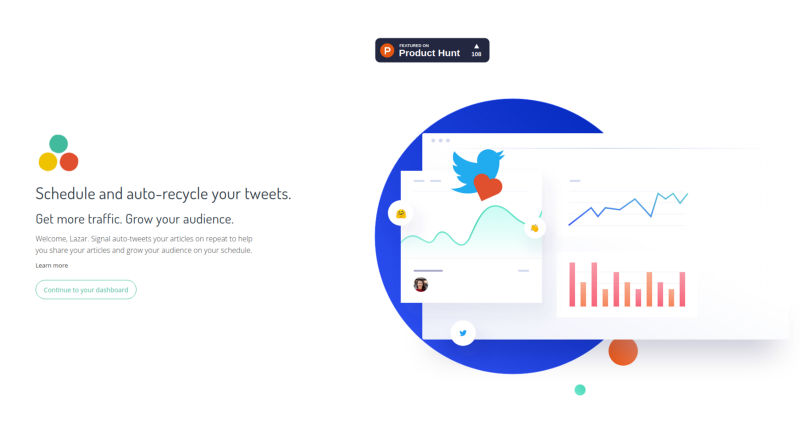 I hope you liked this little overview of tools for writing and follow me for more!
Thanks for reading.
Follow me on Medium ✍🏻
Follow me on Twitter 🐦
---
--- ---
Related Articles