The Biggest Enemy to the Entrepreneurial Spirit
The biggest obstacle that entrepreneurs face is rarely talked about.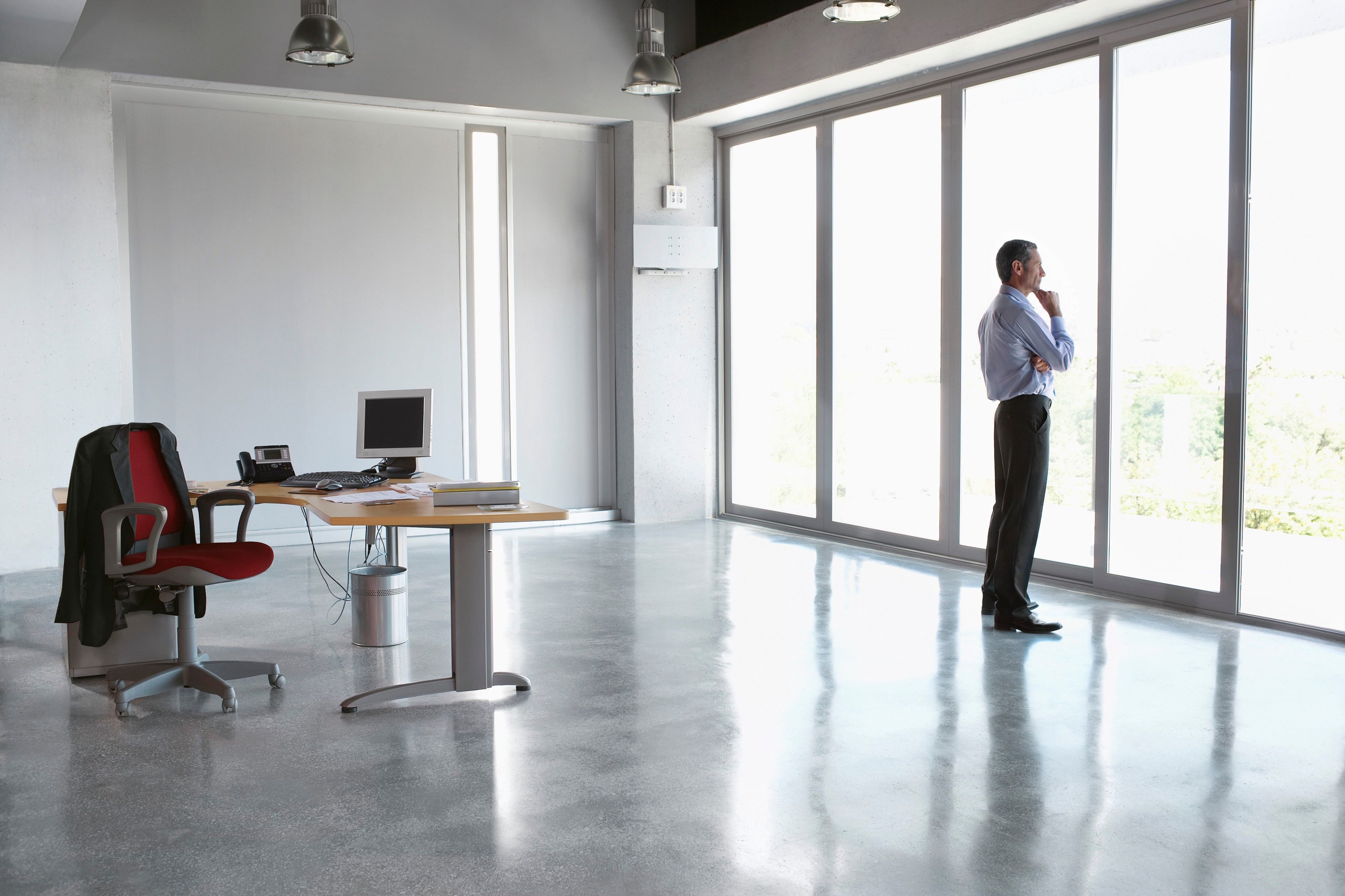 When I began my freelance writing career, I was intoxicated by the idea of being my own boss. From dictating when and where I worked to taking on only the projects that served my interests, the opportunity to work for myself seemed like a dream. If you consider yourself an entrepreneur of any sort, it's likely that the calling to become self-employed inspires the same kinds of feelings in you.
The aspiration to become your own boss, along with all of the other things that make an entrepreneurial lifestyle so appealing, is what fuels the entrepreneurial spirit. The entrepreneurial spirit is a mindset, attitude, and approach to how you operate in business and make your mark upon the world. Whether you are a freelance writer like me or an inventor of the latest and greatest product to change the lives of everyday consumers, there is a spark in you that separates you from the pack.
Though the entrepreneurial spirit is the driving force behind our efforts to create the kind of lifestyle we dream of for ourselves, what is commonly less talked about is its one great enemy: loneliness.
It is likely that you have heard the expression, "it's lonely at the top" and even if you wouldn't consider your success to have peaked at this point in your journey, many entrepreneurs (myself included) grapple with a sense of loneliness that we do our best to ignore.
Yes, you have become your own boss. You operate on your own set schedule. You take on the jobs that serve your growth. You work tirelessly to promote a product you believe in. But all too often, it can feel as though you're operating entirely on your own. What's worse, this feeling of isolation can result in an environment of fear, self-doubt, and seclusion.
I'm not the only one that would classify loneliness as the ultimate contender to the entrepreneurial spirit. In fact, there is research that shows that burnout in small-to-medium enterprise owners-managers can be predicted by the presence of "occupational loneliness". This loneliness can take all of the feelings of inspiration, joy, and excitement to grow and flip those positive driving factors on their heads. Suddenly, the world seems bleaker and we find ourselves craving the sense of human connection that we enjoyed (perhaps only in retrospect) when we worked typical 9–5 jobs.
Many self-proclaimed entrepreneurs, freelancers, in particular, operate away from the world. Many of us work from home and spend much of our time finding work, marketing ourselves, and completing projects online. While we communicate with others on a daily basis, much of this is done through a screen. Sometimes it can feel as though the world outside our office windows is operating on a separate plane of existence with which we have lost touch. As you can likely assume from these feelings felt so commonly amongst entrepreneurs and self-employed professionals, occupational loneliness is a breeding ground for depression, stress, and anxiety.
Entrepreneurship is synonymous with stress. While many of us thrive under pressure (something that seems natural to the entrepreneurial spirit), things can get tiresome as time goes on. Being in charge and feeling the full weight of the responsibility to make decisions and progress as self-employed professionals can be enough to make you question your career decisions. Despite all of the hard work and time you have put into building your career from the ground up, sometimes it feels only natural to want to throw in the towel.
So how can we drive occupational loneliness out of our lives and get back to setting forth confidently with the support of our innate entrepreneurial spirits to guide us? Here are a few of my best tips to combatting occupational loneliness in order to reclaim your place as the self-employed badass that you really are:
Celebrate your progress. Have you found yourself burdened by the weight of all of the things you still need to get done? Of course, you have. Instead of letting this demand all of your focus, take some time to celebrate all of the progress you have made as an entrepreneur so far. Focusing on the things that you have accomplished in your time as a self-employed badass can have a huge effect on your energy levels and sense of pride. When you find yourself sinking into those moments of doubt that occupational loneliness causes so often, remind yourself of your achievements. A renewed sense of purpose is often all it takes to get your head back in the game and the weight off of your shoulders.
Find your community. Although many of us use social media primarily as a way of promoting our services and making job connections, I think it's important to get back to the root of what social media is really all about: human connection. Use social media to connect with like-minded souls who possess the same entrepreneurial fire as you do. Share your victories and lessons learned. There is an online community out there for everyone, it's just a matter of finding yours.
Make offline connections. As helpful as social media can be in fostering human connection, it is also crucial that you form real-world connections. Networking events are a great way to get acquainted with like-minded individuals while still progressing as an entrepreneur. Although many of us entrepreneurs are introverted by nature, we are all still human and when occupational loneliness rears its ugly head, it can feel great to have those real-world connections to get us back to feeling like ourselves again.
Find your motivator. One of the biggest reasons that so many entrepreneurs find themselves in a pit of occupational loneliness is the real or perceived lack of a support system. Yes, we're leaders by nature but that doesn't mean we don't need a helping hand every now and then. One of the biggest things I miss about the 9–5 lifestyle (not that there are many things) is the feeling of accountability that was attached to an office job. Without a team of coworkers at your back egging you on and putting on the right amount of pressure, sometimes it can be hard to even wake up in the morning and devote yourself to the day of tasks ahead. Find your support system. This person (or multiple people) will act as your partner in accountability. They will hold you accountable as you work to meet your goals and will act as your greatest confidant when things start to feel bleak. This person can be a friend or family member but often times the best accountability partners we can find are those who know what we're going through. Find someone in a related business or niche to hold your feet to the fire and do the same for them. This is one of the greatest methods at your disposal for combatting occupational loneliness.
Want more tips on the best SEO practices, guides to boosting your freelancing career, and the tools you need to jumpstart your career as a self-employed professional? Check out my website.
My name is Renee Rose and I am an SEO expert and freelance writer. I have a passion for helping clients achieve success in reaching their target audience, driving sales, and boosting online visibility. Stay tuned to my Medium page and website for more useful information. Thanks for reading.
---
--- ---
Related Articles