The Biggest Mistake I See in Marketing Today
And the one question to ask yourself to avoid it.
I think we can all agree that good marketing boils down to showing the right message, to the right person, at the right time and in the right place.
The tricky part is executing against that in a cohesive way. It's something that advertising platforms galore are trying to solve for in many different ways through audience data, new ad channels, artificial intelligence, etc.
I've been working in digital marketing for 10 years now, most recently as a product manager, trying to build the very platforms I'm referencing above.
However, I've seen a major problem crop up in my consultations with hundreds and hundreds of clients and it's the biggest problem I see in modern marketing:
We're so focused on the shiny new objects, that we are forgetting about the fundamentals that made our businesses work in the first place.
Now, I am not knocking those products. Technology allows us to better execute against those core marketing tenets than ever before, but it's only as good as the people behind it.
So, what's the one question to ask yourself to make sure you're one of the "good" people behind your marketing efforts?
What are the assumptions I have about what I think my customers know about my business?
More often than not, we give our customers too much credit for what we think they know about us.
We love our customers, but in a world where there's no shortage of product evolution and marketing messaging, how can they keep up?
Before you chalk this up to being the "right message" part of the marketing equation, remember that knowing your customers deeply will inform all aspects of the marketing tenets.
So, think about those assumptions. Write them down. Share them with your team. Ask your team to do the same.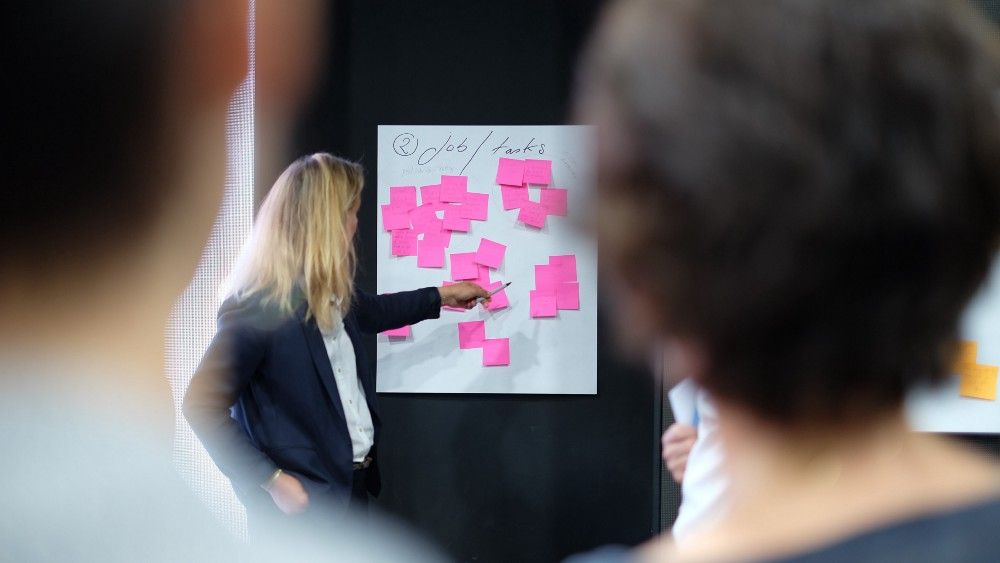 Photo by Bonneval Sebastien on Unsplash
Once complete, review all of your messaging, from website to Facebook ads, and ask yourself if that communicates those core assumptions in a clear, articulate way. Better yet, give one of your favorite customers a call and ask them to pitch you on your services! I think you'll be surprised by the results.
For example, it might be safe to assume that your average customer knows a car dealership sells cars.
Obviously, right?
But maybe what they don't know is that you offer home delivery, free oil changes, and 50% off of car washes when they purchase from you.
Let's look at a similar example for restaurants.
Your average customer knows a restaurant makes food. Right? Duh!
But your average customer might not know that you offer delivery.
He or she might not know that you're open for delivery during lunch hours.
He or she might not be aware that you now offer contactless delivery, which has been the very thing holding them back from placing an order with you.
I promise you, if you spend time doing this exercise, you'll find at least one gap between what you think your customers know about you, and what they actually know, and you'll be better positioned to fill that gap with all the fancy technology I referenced above.
This article was originally published by Jonathan Torrey on medium.
---
Created by
Tealfeed Guest Blog
--- ---
Related Articles