Binance Under Investigation Raises the New Question to Crypto Being a True Investment
The unrest in the crypto market is leaving us signs to consider.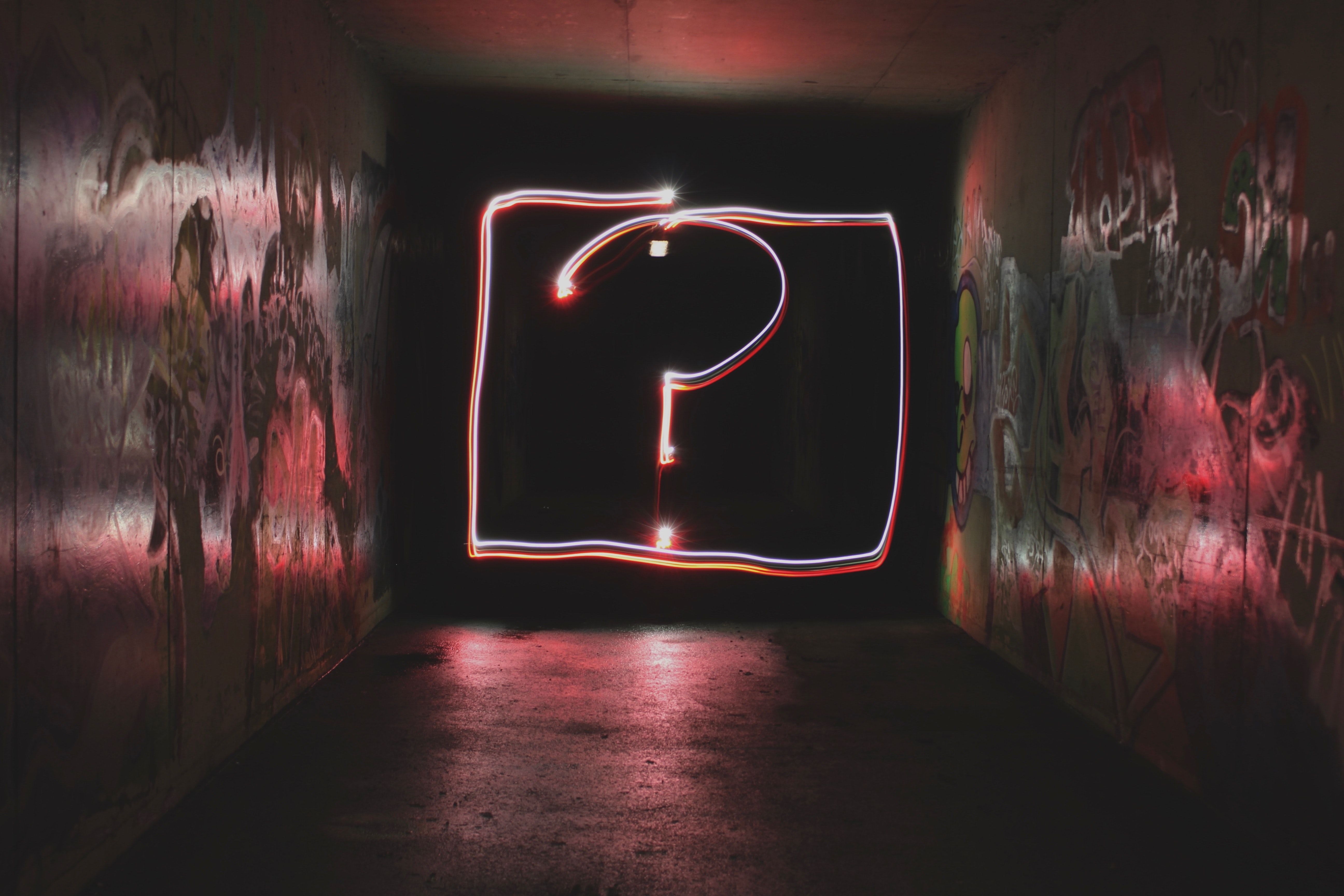 According to Google Trends, the term "Binance" appeared in 10334 searches this week.
Since 2021, Binance is the global cryptocurrency exchange that provides a platform for trading various cryptocurrencies. Still, Binance lacked a single corporate headquarters to manage direct transactions.
Yet 4 days ago, news came about Binance under investigation by the Justice Department and Internal Revenue Service (IRS) to root out illicit activity in the unregular market.
When many countries made it legal to invest in crypto, money laundering and tax offenses are getting more common.
This investigation is led by Charles P. Rettig — the current IRS commissioner who makes everyone think crypto has any future.
---
Why is just Binance under investigation?
Changpeng Zhao manages Binance, a charismatic tech executive who relishes promoting tokens on Twitter and media interviews; Binance has leapfrogged since he co-founded it in 2017.
Like any crypto exchange, the "Binance Exchange" has climbed to great heights after Binance gave two possible exchange options.
PTP trading
Classic trading
Even though with Classic trading (option) available, 90% still preferred P2P to check the market values and get reasonable rates.
As more and more people are going through P2P trading to get some reasonable rates, scams are becoming more common.
Interestingly, the finance act support takes up to 5–10 days to respond, too much for a loss in the crypto market. Most people who understand the market share know how hard it is when a platform takes 10 whole days to respond to your queries and verify your account.
This leads to people buying and selling without having their IDs verified and, in the end, all their money is stolen — and until yesterday, nobody knew where it was going.
With the FBI on board with the investigation, it seems pretty likely that people who lost their money wouldn't lose their money ever again.
The world's most heavily traded cryptocurrency plunged as low as $29,202 per coin early Wednesday after starting the day around the $40,000 mark, according to data from Coindesk.
---
The absolute truth behind this act
As of 20 May 11:45 PM, Bitcoin is 40,000 dollars, making it quite impossible for people to buy it. Hence, it leaves with either:
pulling the price down
frauds & scamming
Starting from March, it appears that CZ was quite dismissing the fraudulent reports and denying allegations of misconduct in Binance.
A Binance spokesperson said in an email to The Verge that it takes its "legal obligations very seriously. "
Talking about China who imposed a ban on coin offerings and termed it illegal in 2017. This triggered a 60% decline in bitcoin prices. But the following year, China has not barred individuals from holding cryptocurrencies.
As Bitcoin and other cryptocurrencies were plunging as anxiety spreads through the market — this time after China took more steps to crack down on the digital coins. Hence it leaves China to suffer from fewer cryptos.
Here's the Bitcoin trading volume on online exchanges in various countries worldwide in 2020(in a million U.S. dollars)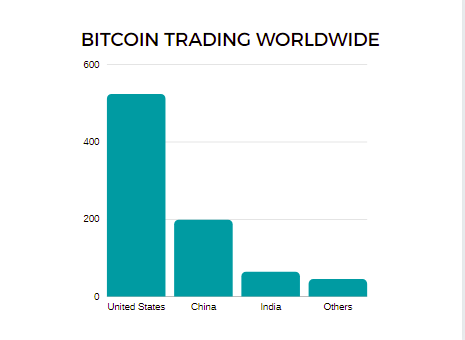 Questions remain on what needed to be done to equalize the Holdings.
"There is absolutely no reason behind the FBI chasing Binance when the truth is the opposite of what we see. It is the USA trying to dump the market, so they get more bitcoin than china." — says founder of Tenup, Zakawaqar.
The price of significant cryptocurrencies dropped as the "Binance under investigation" report broke. Bitcoin's (BTC) price fell 3.8% from $50,270 to $39,336 at the time of publication. However, Binance Coin (BNB), currently the third-ranked cryptocurrency market cap, took an even bigger hit, falling more than 10%.
Many people forget that Binance belongs to a Chinese-born tech CEO Changpeng Zhao, also known as CZ, and there's a 90% chance for China to benefit in these times of loss.
---
The Elon musk's effect
Earlier in January, when Dogecoin began as the "JOKE" coin, many people invested their bread in Dogecoin but ended up regretting it. Now, if you analyze the current marketing situation, DogeCoin is still playing in the low zone. The reason behind this is that people are panic selling which is creating a disturbance in the market.
Weak hands: buying opportunity
Trillions' market cap depends on one tweet of Elon musk, shaking the ground for bitcoin investors. Many believed that Dogecoin might make its final comeback at the end of May and make some good new people millionaire than it already did in March.
Panic selling works. That's what Binance did in the end. When Binance went under investigation, they got a new ray of hope to use this opportunity and make a market dump again.
Hope for the best prepare for the worst
BNB and ETH remain the safest investment in crypto until now. Surely, BNB is the Binance Coin which makes it least risky at this point.
However, the people who take risks indeed love to go with new coins in the market or some upcoming ones. Just like the Saturna coin and Tenup coin announced their arrival, many people are eager to buy them before they sold out.
Why? The audience still thinks that betting on some promising new coins will make them filthy richer when it's important to realize what's making us richer isn't bitcoin but the knowledge we get of crypto.
The more mistakes we make, the more we raised what needed to be done first. It's not always about luck, as people say, but it's undoubtedly about using your time and consideration wisely.
---
After all, crypto is a choice.
After all, crypto investing is a full-time job. People who do it as a means of side hustle eventually fail at first.
It's possible to get enormously rich by investing in cryptocurrency. But you could also lose all your money. How can both of those things be true? Like most investments, crypto assets come with a host of risks and vast potential rewards.
That said, cryptocurrency is a good investment if you want to gain direct exposure to the demand for digital currency and the projects or businesses they facilitate.
Major corporations, including Tesla, have collectively invested hundreds of millions of dollars in bitcoin and other digital assets to pay for their loans.
Recently, Paypal and Square accepted the give/take of cryptocurrencies — making it easier for the US and the Canadian market to invest. While that makes investing much more exciting, it also increases the risks for investors since much of this tech is still being developed and is not yet proven in real-world scenarios.
---
Is Binance exchange for us?
It's important to understand that cryptocurrencies and blockchain, in general, are like a "wet dream."
Don't blame bad journalists or Elon if you got shaken out. Blame yourself. They don't place orders for you. Not financial advice. — CZ Binance
Buying cryptocurrency is very much early-stage investing, and many investors' money would eventually fail and become worthless. It seems like only a small number of investments will ultimately succeed, and it's unclear if these big wins will be enough to offset the many losses.
Keep in mind; the blockchain industry is growing stronger every day. Along with that, frauds and scams are also rampant in the crypto industry. Imagine that happening in one of the biggest exchange markets in "Binance," leaving aside 30 changes.
Unlikely, it's becomes suffocated to store cryptocurrencies in Binance. You might not need the power of a second until you are in the crypto world.
This leaves room to think whether to trust Binance in this stage or not. Binance is not taking any step to consolidate its users because It's only the best shot we've got in the crypto exchange.
It's Binance for the crypto.
Only!
---
Final Thoughts:
If digital currencies become established, they have the potential to change society as we know it.
By 2030, Cryptocurrency supporters believe it will continue to become more widely accepted by merchants, increasing its value.
With more and more large companies getting on board with cryptocurrency, investing now could be a smart way to get in on the ground level and make some money, so to speak.
By investing now, you could potentially make a lot of money. For example, five years ago, in April 2016, Bitcoin cost just over $400 for one coin. If the price of Bitcoin continues to skyrocket, investing now could put you on the path to becoming wealthy.
That is a big "if" to consider, and there are plenty of risks involved in investing in cryptocurrencies as well.
---
---
Growth Writer and Editor.
--- ---
Related Articles